Welcome to Concretewave Magazine
Skateboarding is for everyone! But if you want to enjoy the thrills, you have to start somewhere and practice right. That's where we, Concretewave Magazine, come in. We provide the best guidance throughout your experiences, from choosing your first board to practicing the first tricks and mastering the sport.
Whether you are a fresh and eager rookie or an aspiring seasoned professional, we are here for you!
Who are we
Charles Harris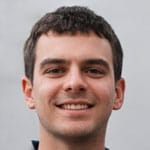 Hi, I am Charles Harris. I opened this site to write as much as I can about my biggest passion – skateboarding!
I started as a clumsy yet passionate rookie 10 years ago to now a still passionate yet much better skateboarder! But I have to tell you, the whole journey has always been fun and rewarding, indeed not without hardship.
So, feel free to visit the site to read about all things skateboarding-related. I share tips and advice that you do not want to miss at your practice!
Michael Derosier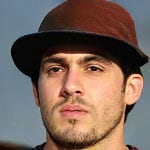 Hi, here comes another skateboarder that will, hopefully, become a reliable company for your journey to master skateboarding. I am Michael, and I have been enjoying this fun sport for seven years. And nothing is better than having a community to share our passion for those thrilling tricks.
I am ready to tell you all I know about skateboarding, showing you how to choose a good board and trick to start and how the practice goes. Stay tuned!
At concretewavemagazine.com we will let you know about the latest skateboard accessories, in-depth reviews, guides and talk about the skateboard news all around the world. We also cover the following topics:
Scooters
Inline Skates
Roller Skates
Want to write for us? Feel free to contact us by visiting this page.