Are you planning to try something new, like riding the best electric skateboard for beginners? Of course, you'd want to secure the best pieces of equipment to ensure your safety on top, but have no idea where to start. Don't worry! Here are the key features you have to remember.
Size – the width and thickness of the skateboard have direct effects on the comfort of your ride. Electric skateboards have a width ranging from 7″ to 9″. The size of your stepping surface corresponds to age brackets, shoe size, and kind of ride. Most riders on Reddit prefer a wider one for safety and stability.
Speed – every skateboarder wants enough speed, whether going on a race or rushing some errands. As a beginner, you need not necessarily pick the fastest one, like a boosted board for beginners, for instance. Skateboard speeds range from 10mph to 35mph. All first-timers begin with the slowest ones.
Skateboard composition – the materials used for each skateboard varies based on the brand and style. The usual materials you see with skateboard decks are maple wood, bamboo, and a few fiberglasses. Most trucks have aluminum as their main component, with the wheels being Polyurethane.
Electric skateboards come in many forms, shapes, riding modes, and more specifications that complement any skateboarder, including you. Continue reading below to see a list of these skateboards, and don't forget to check the detailed buying guide to understand electric skateboards more.
Top 1
WOOKRAYS Electric Skateboard
– Works even from a 14m distance
– Has three acceleration levels
– Can carry a load of 80kg
Top 2
Blitzart Electric Longboard
– 350W brushless hub motor
– Long-range speed and distance capacity
– Brand ships complete skateboard package
Top 3
Caroma Electric Skateboard
– New generation 29.4V battery
– 8.3cm wide wheels
– Comes with dual 350W hub motors
Best Electric Skateboard for Beginners Reviews
1. WOOKRAYS Electric Skateboard
The WOOKRAYS Electric Skateboard's design makes it easy to use no matter the user's skill level. It has durable PU wheels, a concave deck, and a kicktail.
As a beginner, it is ideal to start with a simple remote controller like this brand. It comes with basic controls like forward, reverse, brake, and acceleration. Also, it has LED indicators informing me of the battery levels. All these functions are available even with a 14m distance between the remote and the board.
It has 3-speed modes beginner to advanced skateboarders can enjoy. You can choose among low, medium, and high speeds depending on your progress. That way, you get to calibrate your skateboard at all accelerating modes.
I think the weight capacity and deck composition of this skateboard brand are ideal. It has seven layers of robust maple wood that have better flex, are more durable, and stable. This deck is strong enough to contain collisions without deformation. Note that this skateboard can only carry a maximum load of 80kg for best results.
On the downside, I think this skateboard is a bit expensive, and my battery stopped working after a short while. I had to find a replacement after that.
Pros
Great for all users no matter the skill level
Comes with PU wheels and unique deck characteristics for a confident ride
User-friendly remote controller that works even from a 14m distance
Has three acceleration levels for better practice
Robust deck that can carry a load of 80kg
Cons
A bit too expensive
Batteries stopped working and did not charge after a while
I am happy with the performance of
this electric skateboard kit
. It has some of the best features fit for a newbie and ideal speed levels, making it a user-friendly skateboard overall.
2. Blitzart 38″ Hurricane Electric Longboard
Coming with a 350W brushless hub motor, the Blitzart 3″ Hurricane Electric Longboard makes sure I get efficient rides. Brushless motors are known not only for their efficiency but their high torque as well. This aspect makes my rotations smooth.
Also, this type of motor only requires low maintenance, like my old Falcon electric skateboard.
I love that this product's remote controller has new features that are unavailable in others. With the help of its hold function, I can get on and off my skateboard safely. This feature helps me gain balance and prevents me from falling off my skateboard.
Packed with a lithium-ion battery that charges in as fast as three hours, this skateboard can send you to as far as 10 miles. This 36V battery also supports a maximum speed of 19mph, close enough to intermediate skateboards. I think this model is challenging, but it helps me create progress with my skateboarding skills.
This brand ships the product complete with all the necessary accessories and components. Plus, I got to ride it the moment I took it out of the box. That way, I can save more time and effort doing assembly or buying the parts needed to make the skateboard work.
I don't think it would be ideal riding this skateboard for two long hours at a high temperature. In my experience, one of my tires expanded because of this issue. I asked the supplier for remedies, and I received a replacement tire and instructions on how to replace the damaged one.
Pros
350W brushless hub motor with high torque, efficiency, low maintenance requirement
Hold function on the remote for ease of getting on and off the skateboard
Features a lithium-ion battery with long-range speed and distance capacity
Brand ships complete skateboard package
Cons
Not ideal for long rides on very heated roads
I am glad about the overall performance of this skateboard. It has advanced features, and I believe this is a perfect model for me as I level up my skateboarding skills.
3. Caroma Electric Skateboard
I use the Caroma Electric Skateboard because of its power and stamina. This skateboard features a 4000mAh 29.4V Lithium battery that gives my skateboard more riding time and a range of 10-12 miles. It only takes 3 hours to charge, and I think it's fit for cruising around the campus or going for quick errands.
This skateboard, with dual 350W hub motors that accelerate as fast as 15.6mph, is one I would use for more thrilling rides. My rides also feel smooth because the engines come with low, middle, and high-speed levels.
There is no worry about running out of electricity because this skateboard still works like a regular skateboard.
The wheels of this skateboard are wide enough to increase the deck's stability. It has 8.3cm width wheels that help improve the shock absorption ability of the skateboard. Plus, the skateboard package comes assembled and ready to use.
The remote control works even from a 14m distance. With its screen display, I get to see live information about my ride. Plus, its 3 LEDs help me gauge the power available on my skateboard.
However, I think the manual would be hard to understand for a beginner who relies heavily on it.
Pros
New generation 29.4V battery for long-lasting power and stamina
Comes with dual 350W hub motors for more thrilling and flexible rides
Works like a regular skateboard when power is out
8.3cm wide wheels to support the skateboard's stability
Convenient and easy-to-use remote controller
Cons
The manual is not beginner-friendly
I love the power and battery life this skateboard has. It's ready for use the moment I pull it out of the box, and no time-consuming set-ups were necessary.
4. Hiboy S11 Electric Skateboard
The Hiboy S11 Electric Skateboard is among a few skateboard brands with four ride and brake modes. These controls make my rides easier to adjust. They're even safer because each mode has a careful taper that makes transmission among all speed levels smoother.
I find this skateboard perfect for teens riding around the school or village. It's not the skateboard you usually see in competitions, but its fun design makes it easy to handle. I think this is one of the most user-friendly skateboards I have.
On top of a user-friendly design, Hiboy is a lightweight skateboard as well. It only weighs 7.94lbs, making it easy to transport. Not only does it scale light, but it also has a solid structure. It can carry a maximum load of 220lbs, strong enough for a beginner skateboard.
This skateboard goes for 8% inclined trails, such as low rises on the village or school roads. Plus, it comes with a regenerative braking feature, which charges the skateboard's battery from kinetic energy lost during braking. I think this is an ideal way to conserve the board's power.
I believe the supplier has to improve their skateboard assembly, particularly with the grip tapes. I bought this skateboard the first time, only to receive one with a bubble near the board's tail. Also, the product only works with a standard acknowledged charger, which did not arrive with the package.
Pros
Four ride and brake modes carefully tapered for smoother rides
User-friendly skateboard designed for fun
Lightweight but has a solid construction
Can go for 8% inclined trails
Regenerative braking for efficient battery use
Cons
Bubble issue on the grip tape installation
The charger did not arrive with the package
Hiboy, one of the skateboards that fit my purpose as a short-range skateboard rider, is a perfect electric skateboard for college as well. It has convenient controls and safety features other skateboards do not have.
5. Blitzart Mini Flash Electric Skateboard
The remote control of the Blitzart Mini Flash Electric Skateboard looks specific about its speed levels. There are only two modes available to beginner and advanced skateboarders. In my case, I mastered the beginner speed level first before going for the advanced mode.
This remote, a 2020 new release device, features the latest hold function that keeps the skateboard steady when I get on and off it. It's easy to hold, and it comes with a wrist strap, so it doesn't fall off my hand when riding.
This 250W hub motor is less prone to error and is, therefore, safer to ride. This type of motor also gives a clean aesthetic look to my skateboard.
The deck composition of this skateboard might look thin the first time I check on it, but it has quality materials not present with other thicker ones. It has 5-ply maple wood in between two layers of bamboo. This composition adds enough sturdiness and flexibility to the skateboard.
Unlike other skateboard grip tapes that feel slippery after a few rides, this premium one consistently holds my feet on the board. It also helps me retain balance when curving or making small turns.
I only had an issue with this skateboard's battery structure. There were loose connections between the battery and the skateboard system. Resoldering the battery connections solved the problem after.
Pros
Two levels of speed for mastery
Hold function on the remote for stability getting on and off the board
Hub motor skateboard that's safer and less error-prone
Sturdy and flexible deck composition
Premium grip tapes for better balance
Cons
Issues on the battery connections
Overall, I think this skateboard is one of the best in terms of stability because of its structure. It's also an ideal option for someone who plans to heighten skills at low speed.
6. OppsDecor Electric Skateboard
Powered by a single 350W motor, the OppsDecor Electric Skateboard fits young people because of its power and range. This skateboard has a maximum speed of 12mph and a riding distance of 10 miles for every complete charge.
Its high-grip urethane wheels may not be the widest, but I am happy about the smooth rides I experience. They are durable, and they keep me steady and safe through their shock-absorption capacity.
This skateboard has a solid structure to carry a rider that weighs as heavy as 132lbs. Its 7-ply maple deck can deliver perfect cruising rides and is lightweight at the same time. Its 27.5″ length also makes it easier to carry compared to other beginner-type skateboards.
The package includes all the necessary tools: power adapter, power cable, remote control, and screw tools. It also has a manual with it, so it's easier to operate and adjust.
Though this skateboard does not go as fast as the advanced ones, I think it would be better if the remote control has a speed monitor. It's best for skateboard newbies to know their speed, so they'll be able to gauge it better.
Pros
Ideal for young users because of its speed and range
High-grip urethane wheels for safer and more stable rides
Lightweight and durable deck that works well when cruising
Easy to carry and perfect for light riders
Complete parts included in the package
Cons
Remote has no speed monitoring feature
It's perfect for short commutes, and I think this is one of the best practice skateboards I ever had.
7. Windseeker Electric Skateboard
Featuring a new core technology, the Windseeker Electric Skateboard automatically boots when I'm in a gliding motion. With this innovation, I no longer have to bend down and press any button.
On top of a sturdy deck, this skateboard comes with a UL2272 certification that signifies it passed a series of safety examinations. These tests tackle the electrical, mechanical, and environmental aspects of the skateboard.
With an IPX54 waterproof rating, this skateboard has total protection against water splashes as well as solid objects. Thus, I always feel confident about taking this skateboard with me under tolerable wet weather.
Other than its grip tape being customizable, this skateboard also comes with DIY stickers. These pieces of adhesives give my skateboard a more classy look, and it's like giving my board its own identity.
The skateboard works well, but it has limitations. Like I have seen in the ads, the skateboard can go as far as 5 miles without a recharge in between, but I did not even complete a 3-mile trip. Also, I can see this skateboard struggling when going for small hills.
Pros
Automatic boot function that starts the skateboard by gliding
UL2272 certification for safety in several aspects
IPX54 waterproof rating for water restraint
Comes with DIY stickers for design and board identity
Cons
The range is a bit short
Struggles to go for uphill trails
I love the advanced features of this skateboard. It's not quickly susceptible to liquid, and I think it's easier to use because of its autoboot function.
8. Backfire G2 Black Electric Skateboard
The all-new Backfire G2 Black Electric Skateboard features a flexible curve deck for improved steering. Also, its low center of gravity makes me feel more steady, and I get to obtain more balance because of this deck design.
The board's battery pack has an additional inner case, and there is a change in the cable that connects to the enclosure, all of which improve the board's water resistance capacity.
I love this skateboard's unique and replaceable hub motor tires and wheel sleeves, each of which is independently replaceable. This aspect is also a maintenance cost-saving measure since I can change tires without changing the motors.
Backfire's new control device features an OLED digital screen that shows my riding mode, range, speed, battery, and even connection status. I can also adjust my range and speed unit setting using miles or kilometers for a better gauge.
The only issue I had with this model is with its size specifications. The product post showed a deck width of 9″, but it's only in the front. The width at the back portion was only 8″.
Pros
Unique flexible deck design to improve steering
Low center of gravity for better balance
Improved battery structure for water resistance
Independently replaceable tires and wheels
Comes with DIY stickers for design and board identity
Cons
Issues on the size specifications
Overall, I think this model is one among a few top-caliber entry-level skateboards in the market.
9. Dreamvan Electric Skateboard
The Dreamvan Electric Skateboard comes with a CE certification signifying its compliance with safety and protection standards.
I love the design and texture of this skateboard's remote controller. It gives me a firm grip, and it feels comfortable to hold. Its 3-speed controls are within reach of my fingers.
The stepping surface also adds to the safety. Come with it is an abrasive anti-slip grip tape that holds me when riding. Additionally, this grip tape is strong enough to keep me balanced and stable when riding.
I find the deck of this skateboard brand durable as well. It comes with high-quality 7-ply Canadian maple wood constructed with advanced glue. It's lightweight, and I am impressed it can withstand hardcore wear and tear.
On the downside, I think this skateboard's acceleration is a bit weaker than other skateboards. Also, be careful about putting too much of your weight on the right side of the skateboard.
Pros
Comes with a CE certification for safe usage
Remote control is comfortable and has easy-to-reach controls
Abrasive anti-slip grip tape for stability and balance
Lightweight and high-quality Canadian maple deck
Cons
Weaker acceleration than other skateboards
Imbalance on the motor wheel location
Every part of this skateboard has safety features. Having to use this brand is like using a professional rider's board. It has a comfortable remote and a stepping surface.
10. UrbanPro Electric Skateboard
For a beginner, I think the UrbanPro Electric Skateboard is ideal to start with because it's easy to bring and comfortable to use. This skateboard only weighs 17lbs and lets me ride smoothly every time.
The remote control comes with switches readily available to all users. These controls include 3-speed acceleration modes and brakes and change of direction. I like it even more because the motor responds to the remote's signals with accuracy.
I think what makes UrbanPro unique from traditional skateboards is its solid crafted deck. It comes with 11 composite layers of maple and fiberglass, offering optimum durability and a maximum load capacity of 265lbs. Its PU wheels also ensure top-notch durability and smooth rides with their high grip performance.
To have a skateboard as affordable as this brand is already a luxury to me. This skateboard has high torque, a 400W powerful brushless motor, and the capacity to go for 20% inclined uphill trails. These are somewhat beyond my expectations for a beginner electric skateboard, but I am happy about them.
Be careful not to ride this skateboard at very high speeds because I have experienced the board wobble on this occasion. Also, the bushings need regular check-ups since they come loose depending on the weight and manner of riding.
Pros
Easy to use and carry with a weight of 17lbs
Convenient remote control and with accurate signal transmission
11-layer solid skateboard deck with enough weight capacity
High-grip PU wheels for durability and better performance
Affordable skateboard with a powerful motor, torque, and uphill capacity
Cons
Not for high-speed riding as it may cause wobbling
Bushings loosen, requiring regular check-ups
This skateboard is easy to use. It has convenient components, and the construction is robust enough. Also, it's an affordable one and an ideal choice for a beginner.
11. KYNG 38″ Electric Skateboard
The KYNG 38″ Electric Skateboard comes with four different speed levels suitable for 8-year old kids, teens, and adults. Using this skateboard, I get to reach places as far as 10-15 miles away. Also, I can go for speeds as fast as 23mph. Note that heavy riders and faster rides may drain the battery quicker.
Kyng's remote controller is always a good factor for me. It's intuitive and has a snug-fit design. It has indicators like battery levels, forward/reverse, and odometer. The thumb throttle feels comfortable to use as well.
Most skateboards with dual hub motors require rigid maintenance, but I think this brand is an exception. This pair of 450W motors do not need frequent extensive maintenance.
Its skateboard deck design is unique among many boards in the market. I like its shape, its clean black finish, and its deck's 5-ply maple composition. Plus, the handle on its side helps me transport my skateboard safely and conveniently.
I think it would be hard to replace this skateboard's wheels because of their screws. I had to seek professional help to solve the issue.
Pros
Go fast and far with four levels of speed fit for all ages
Remote control comes with an intuitive design and is comfortable to use
Low maintenance 450W dual hub motors
Ideal deck design with handle
Cons
Difficulty in replacing wheels due to problems with the screws
I am happy about the flexibility of this skateboard in terms of its acceleration. Almost all components are easy to master, and my rides are powerful and smooth.
12. Voyager Neutrino Electric Skateboard
Matching the speed of expensive scooters and hoverboards, the Voyager Neutrino Compact Cruiser Electric Skateboard ensures both smooth rides and challenging ones. Powered by 350W hub motors, this skateboard is ideal for kids and young adults looking to upgrade their boarding skills.
I like this skateboard because I can take it anywhere with me. It only weighs 9.5lbs and is a handy skateboard for me. Also, I think its 7-mile range is sufficient for my kind of rides.
Coming with an IP55 water resistance rating, I am confident this skateboard will never leave me stuck in the rain. So, whether riding in a wet or dry season, I am sure about having smooth rides because of this board.
It can carry a maximum load of 176lbs. Plus, I can ride it on a 15° incline trail without hassle or the board experiencing difficulty. These, I think, make this skateboard heavy-duty and reliable in structure.
However, after a few uses, I have seen bubbles on the grip tape of this skateboard. They're not disturbing my rides, but I think it would be better to have the grip tapes installed snugly.
Pros
Speedy skateboard fit for young riders eyeing challenging rides
Lightweight and portable skateboard that only weighs 9.5lbs
Comes with IP55 water resistance rating for smooth rides under wet weather
Heavy-duty skateboard that can load 176lbs and can go on 15° inclined trails
Cons
Bubbles on the board's grip tape
I think this can also be a perfect electric skateboard for adults within the weight capacity. It looks sleek, simple but has enough power. It's also one of the safest skateboards to use when you ride in a wet season.
What to Look for When Buying Electric Skateboards for Beginners
Consider the following factors that will help you pick the best electric skateboard for beginners.
Power
As a first-timer, you should pick a skateboard that goes around 10-15mph in speed or 20mph if you have exceptional balancing abilities. Selecting the skateboard with the right amount of power equates to your safety as well.
Acceleration
Beginners and advanced skateboarders will always love a specific speed. But to reach those speed levels, safety remains to be a consideration. Some brands neglect to provide smooth acceleration, causing some riders to lose balance and eventually fall off their boards.
Deck flexibility
Stiff boards are not advisable for beginners because they are hard to turn. Choose a deck that's flexible enough to enhance control and suspension on your skateboard. These aspects help beginners gauge their movements better.
Remote controller
Similar to acceleration, all other motions controlled by the remote should be smooth. When selecting a remote controller, ensure that its braking and throttle features are not too sudden. A throttle pushed too quickly may cause a jerking motion, throwing the rider off the board.
Board style
The best layout for a starter skateboard is one with a more spacious base. The more space you have as the stepping surface, the better you get your balance. It's a bit uncomfortable for a beginner to ride a skateboard with barely half of his feet on top of it.
Price
When buying an electric skateboard for the first time, treat yourself like you're the most vulnerable rider. That way, you will know that an electric skateboard under $500 does not necessarily indicate it's the best one for you. Remember that spending on your skateboard is also paying for your comfort, smooth rides, and safety.
Are Electric Skateboards Good for Beginners
Electric skateboards are for everyone. Whether you tried riding a regular skateboard does not matter. There may be mechanisms similar between a conventional and an electric skateboard but don't feel behind for not being able to experience a regular skateboard. What matters is your dedication to learning all these concepts.
Conclusion
The best way to kick off a great summer is by packing up pieces of equipment that are cost-efficient, safe, and ideal for your usage. They are not only an additional expense on your end but are perfect investments as well.
The best electric skateboard for beginners is never far from your reach. Consider the factors relevant to your decision-making process and enjoy skateboarding for the first time. Prepare to experience more thrilling adventures with the help of your new road buddy.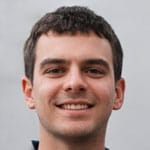 Hi, I am Charles Harris. I opened this site to write as much as I can about my biggest passion – skateboarding!
I started as a clumsy yet passionate rookie 10 years ago to now a still passionate yet much better skateboarder! But I have to tell you, the whole journey has always been fun and rewarding, indeed not without hardship.