Street activities today continue to innovate, and so should your skateboard journey. Improvements do not only make every skateboard ride more exciting but also keep you updated on the latest technologies as well. Let's say you have a traditional skateboard, and you plan to have one powered by motors, so you head to the store to get your first electric skateboard.
However, you have no idea what to pick, and everything around you looks great. Problems like this require timely solutions. Let me share with you some tips towards having the best hub motor skateboard.
Hub motors offer a wide array of benefits that belt-driven or other electric skateboard motors don't have. They are stealthy, quiet, easy to maintain, and are not pricey. Read below to know more.
Top 1
Caroma Cruiser Sport E-Skateboard
– Convenient to use
– Sturdy deck
– Ideal for all ages
Top 2
Hiboy S11 Electric Skateboard
– Lightweight
– Ergonomic remote
– Powerful but smooth
Top 3
JKING Electric Skateboard
– Two lanes of LED lights
– Can handle high speeds
– Sturdy deck
Best Hub Motor Skateboard Reviews
1. Caroma Cruiser Sport E-Skateboard
One of the things I love about the Caroma Cruiser Sport E-Skateboard is that it's safe and fun to use. Not only does it look sleek, but it also has components that make it ideal for people of all ages. It comes with 72mm x 51mm PU wheels that have shock absorption capacities and enough grip to support the rider.
With a sturdy maple wood deck, this skateboard ensures stable riding conditions even at high speed. This 8-layered board is known for its resilience and hardness. It's lightweight, and it works with people weighing 176lbs.
I find this skateboard kit convenient to use and bring. Unlike other skateboards with one handle on the side or none at all, this one has two handles placed on both sides of the board. It also comes with a wireless remote with a fast 2.4GHz signal transmission and battery level indicators.
This skateboard brand is energy-efficient as well. It shuts down in a few minutes when not in use and automatically turns on once you step and slide on it. That way, your skateboard only consumes power when in use, and I think this aspect prolongs the life of my skateboard.
However, I find the battery life of this skateboard a bit short. It's ideal for beginners and cruising modes, but I think it would be better if the battery were more than 2000mAh. Nonetheless, the motors consume power wisely.
Pros
Ideal for all ages
Shock-absorbent and high-grip wheels for a safe and fun ride
Sturdy and resilient maple wood deck for riding stability
Convenient to use and bring with remote controller and two board handles
Energy-efficient electric skateboard
Cons
Battery life is a bit short
This electric skateboard brand is perfect for village tripping and short rides. The battery may not last that long, but this skateboard is comfortable to ride. It's like a minimalist vehicle in the form of a skateboard.
2. Hiboy S11 Electric Skateboard
I can enjoy youthful rides with the Hiboy S11 Electric Skateboard. What makes this skateboard different from the others is its design and build. It's easy to handle, and it's perfect for commuting within a village or around the school.
Hiboy features a single electric skateboard hub motor that lets me go fast and far at the same time. This skateboard can get us running at a speed of 12.4mph and a range of 6.2 miles in one charge. Not only that, this skateboard's motor also gives us a powerful and smooth ride at the same time.
I find this skateboard user-friendly for most beginners since it's got four brake and acceleration modes. This aspect is not merely for flexible rides, but it's also for our safety. With these, transitions between braking and acceleration levels can be smooth all the time.
This electric skateboard is not hard to carry at all because it only weighs 8.6lbs. And although it's lightweight, the S11 is still solid enough to take someone as heavy as 220lbs.
It's also easy to navigate because of its ergonomically designed remote. I get to control my skateboard with confidence and comfort with the help of this device.
The only issue I have with this skateboard is that the trucks loosen often. I had to check on them every time. Also, the first one I bought had air in between the deck and the grip tape, making the board look less neat for me.
Pros
Great for teens riding around the village or school
Fast-running and far-reaching skateboard
Powerful but smooth hub motors
Four break and acceleration levels for smooth riding transitions
Lightweight and can carry a 220-pound man
Ergonomic remote for convenient and smooth usage
Cons
The trucks come loose often
Untidy grip tape installation
Despite that, I am happy with the performance of this electric skateboard for beginners. I have not tried using this for challenging terrains, but this model is a great urban hub skateboard.
3. JKING Electric Skateboard
The JKING Electric Skateboard is among a few longboards that guarantee reliable performance. This product features a 450W brushless hub motor which has fewer problems than a belt-driven motor. Plus, even without power, you can still kick on this board like a regular one.
I like the remote of this skateboard because it's informative. Not only does it have a handy design, but it also has convenient control buttons. That way, I will know details like the battery percentage on my skateboard, speed, and other features. It also has a wrist strap to prevent the controller from falling off my hand.
Commuting at night is never an issue with this skateboard, as it comes with two LED lights under the stepping surface on the sides. These lights will change direction and light speed parallel to your skateboard's motion. That means you can run safely, especially in dark areas.
The deck of this skateboard is sturdy. It comes with eight layers of maple topped over each other. This deck carries a load of up to 330lbs, perfect enough for big guys. I also believe that this board's PU wheels are of good quality. They have high shock absorption and can get me through high speeds no matter the terrain.
On the downside, I am not entirely happy about the remote. The first one coming with the skateboard package worked. But it didn't charge at all. I had to find a replacement charger after that.
Pros
Reliable performance even without power
Comes with a convenient remote with wrist-strap
Two lanes of LED lights on the sides for safe evening rides
Sturdy skateboard deck
Shock-absorbent PU wheels that can handle high speeds and all terrains
Cons
Remote controller does not charge
This skateboard shows me consistent performance in almost all aspects, and its major parts are remarkable. Overall, I like its design, and I think it's a perfect partner for long trails.
4. Caroma 36″ Electric Skateboard
The Caroma 36″ Electric Skateboard does not only come with one but two hub motors in one deck. Each electric longboard hub motor has a wattage capacity of 350W that will let you go riding at 15.6mph. I don't worry about getting too much speed since it has three modes. I can even use it without electricity, especially when going downhill.
I like the Polyurethane wheels of this best hub motor skateboard. They do not only make my rides smoother but even safer because of their shock absorption capacity. Also, since they're a high-grip type of wheels, they feel more stable.
I find this skateboard fit for quick errands, cruising, and short commutes because of its 4000mAh battery capacity. Its 29.4v lithium battery charges in as fast as three hours only. Plus, it performs best at a range of 10mph to 12mph.
This skateboard comes with a remote controller that transmits signals fast at a 2.4GHz rate, even from a 14m distance. It has LED indicators, an ergonomic design, and a wrist strap for convenient use. On top of that, I can easily calibrate my skateboard because of this remote.
On the downside, the manuals that come with this package will be hard to understand for a young skater. It would be best to guide young users when setting up and practicing this skateboard. Other than that, the rest works well.
Pros
Comes with powerful 350W dual hub motors
Three-level speed and can work without electricity
High-grip PU wheels for safer and smoother rides
Perfect for short commutes, cruising, and quick errands
With 4000mAh lithium battery that charges in three hours
Remote control has a fast signal transmission to as far as 14m and a convenient design
Cons
User manual is hard to comprehend
The best thing I love about this skateboard is its dual hub motors. They're giving me enough power smoothly and without outbalancing tendencies. The wheels and the deck feel durable and fit for my type of ride.
5. JKING Electric Longboard
The first thing I love about the JKING Electric Longboard with Remote Control is its build. This remote control skateboard features a high-density, waterproof, and non-slip Emery surface that will keep you safe when riding. I think this is also a perfect choice for cruising down my village and commuting.
Other than a safe stepping surface, this skateboard comes with safe wirings as well. This brand has a UL2272 certification, which means it passed a series of tests related to its electrical and mechanical components.
This skateboard can also go for 5° climbing angles. And since this is a hub motor skateboard, it has more advantages than a belt-driven skateboard. One of those benefits is being able to work even without power.
I find this skateboard ideal as a gift option for teens because of its many benefits. Its 27.75-inch deck length makes it portable, plus you need not perform assembly tasks upon receiving the item. That means you can use this skateboard and take it everywhere immediately.
One more thing that makes this skateboard fit for young skaters is its remote functions. The multifunctional remote of this skateboard lets you ride it smoothly. It comes with basic switches as well as three-speed modes for chill and cruising rides. That way, users get to make a stop anytime to enjoy beautiful sceneries.
However, I feel less confident about the tail of this skateboard. The first time I pressed on it, it made a snapping sound. What happened made me think that this skateboard component's a bit flimsy. Despite that, I get decent rides, but with extra caution on the board's tail.
Pros
High-density, waterproof, and non-slip Emery surface for safety
UL2272 certification for wiring safety
A 5° climbing angle; is better than a belt motor
Portable and needs no assembly process
Multifunctional remote with convenient controls for a smooth ride
Cons
The tail feels a bit flimsy
This skateboard offers unique benefits, especially for beginners and young skaters. I think it's the perfect starter skateboard for teens.
6. Kyng Electric Skateboard
I wanted a skateboard kit that's precise from the remote down to the motors, and Kyng's Electric Skateboard with Remote satisfied this requirement. This skateboard comes with a remote controller whose design is fit for accurate riding and braking. It's easy to use, and the thumb throttle is manageable.
Coming with a 960W total output, Kyng makes sure we get enough power for all our rides. I get to reach as far as 11 miles at a maximum speed of 22mph. I like these dual hub motors because they are perfect for high-power rides.
I think this skateboard has top-notch durability and design. It comes with ten layers of Canadian maple wood that loads a skateboarder as heavy as 220lbs. Plus, its fiberglass coating makes the deck more stylish and comfortable to ride.
On top of the remote having an LCD screen, I also like this skateboard's battery. It only takes 2 hours to charge, and it has a 3500W battery capacity, enough to sustain my rides. The battery system is not bulky, so there's less of a worry on my end.
This Kyng model also comes with a handy yet efficient tool to help me make adjustments on the skateboard. Included in the package is a T-tool I can use when I need to tighten things or the other way around. It's small enough that it can fit in my pocket whenever I go for long rides.
I wish the remote were chargeable through a wall socket. At first, I thought the remote was damaged, but the replacement I received still did not charge unless plugged into a USB outlet directly.
Pros
Easy to use remote control with precision
Perfect for high-power rides with 960W total output
Top-notch deck durability and design
Quality and non-bulky battery
Comes with T-tool for necessary adjustments
Cons
Remote doesn't charge on wall sockets
I love the power this skateboard has. The motors are steady, and the deck feels stable all the time. The remote control also gives me precise motions during rides.
7. Teamgee H20T Electric Skateboard
The Teamgee H20T Electric Skateboard with Remote is one of the skateboards with precise riding modes fit for any user. Included in its remote control are four levels of speed and braking. These controls make skateboard riding safer for all skateboarders, whether pros or beginners.
Of all the skateboards I had, I think this brand is the most powerful one. This skateboard gives me lightning-fast accelerations through its 1200W hub motors. I get to travel at a maximum speed of 26mph, which is rare with skateboards. Riding this skateboard can also get thrilling because it can go on 30°-angle trails.
With these motors being powerful, they also need wheels that are strong enough to match their capacity. Teamgee's rubber tires are 103mm and widened with 24 holes for better shock absorption. These holes also help you become stable on the road by creating a buffer zone.
The design of this skateboard deck is also unique. It has this W-shaped foot socket that helps stabilize the user's foot position. Plus, the warped sides and concave formation on the wheels make my rides steady, especially on rough surfaces. That way, I get to balance on my skateboard no matter the speed and trail I have.
With all these amazing features, it's not surprising that the H20T comes at an expensive price. Buyers on a budget might need to look elsewhere.
Pros
Four braking and speed modes for customizable riding modes
Powerful 1200W hub motors which can reach 26mph and go for 30°-angle trails
103mm rubber wheels with quality shock absorption for optimum stability
Unique deck design for steady rides
Warped sides and concave formation
Despite that, I love how my rides escalate. They're powerful and steady at the same time. The board's design also gives me premium feels as well as the wheels. I think they're ideal for challenging rides.
8. Verreal F1 Electric Skateboard
One of the best things about the Verreal F1 Dual Hub Motor Electric Skateboard is its unmatched connections between the remote controller and the board. Unlike other control devices, this brand adds a long antenna on both the sending and receiving end to enhance signal transmission. Also, these additions make your skateboard motions more precise.
Whether one's a pro or a beginner, a factor that must be considered is safety. This brand features unique attributes on its deck. It has a slight drop on the nose portion and concave sides to lock our feet when riding. This feature keeps us centered and balanced on the skateboard deck.
And while this skateboard only requires a maximum of 24A continuous current to operate, its battery pack does better than that. This hub motor board's battery can discharge 40A of battery current at a 10c discharge rate. That way, my board experiences fewer battery sags and has low chances of power deficiency.
I believe this is one of the strongest skateboard brands I have ever had. This skateboard ensures adequate power for all my rides with its 70KV rating and 500W on each motor. Also, the motors' urethane coating is replaceable, so you can keep them protected and durable.
On the downside, one customer reported not receiving the charger in his order. However, the seller was able to solve this issue quickly.
Pros
Long antennae on the board and remote for better connection
Sloping nose and concave deck for riding safety
40A battery with good discharge rate
Powerful skateboard motors with replaceable coating
Cons
A customer did not receive the charger
On top of this skateboard's power is its safety that makes it fit for beginners to pros. It has perfect remote-to-board connections for precision. I think this could be a racing skateboard package.
9. KYNG Electric Skateboard
No matter the weather, the KYNG Electric Skateboard is one of the skateboards I can bring with confidence. With an IP54 Waterproof Rating, this skateboard remains unaffected not only against solid objects but water splashes as well.
I always love remotes with LED screens. This brand's remote controllers with screens make it convenient for me to keep track of my trail. I get to calibrate my speed with four-speed modes, do forward and reverse movements, and know the distance I travel.
KYNG's remote controller is almost ready to use every time because it only takes two hours to charge it. Plus, its 4000mAh lithium battery lasts long enough for my entire ride.
This skateboard brand can send you to as fast as 15mph. This skateboard comes with a 350W hub motor, enough to support high-power performances. Note that it can only load a maximum of 175lbs for a smooth ride.
I find this skateboard easy to bring around. Not only does it have a sleek design, but it also comes with a built-in handle on the deck itself. That way, I get to carry it conveniently, and I don't have to wrap my arm around it when transporting it.
I don't think this skateboard works well for uphill trails. It did struggle when I went for a slightly-inclined road. Nonetheless, it has good power and acceleration on plane roads.
Pros
Comes with IP54 rating for protection against water splashes and solid objects
LED screen on the remote control for live data during the ride
Quick charging remote with 4000mAh battery capacity
350W hub motor with 15mph maximum speed
Comes with a built-in handle for easy transport and a sleek design
Cons
175lbs of maximum load only
Not ideal for uphill rides
I find this electric skateboard fit for young teens and adults within the ideal weight range. It's sleek, convenient, and has a long battery life. Also, it has ample protection against water and solid particle penetration.
10. Meepo Electric Skateboard
The Meepo Electric Skateboard's V3 version has exceptional speed transition capacity teens and adults would love. It can go from 0mph to 19mph in only 4.5 seconds. Plus, its smooth transition keeps you safe from falling out of balance due to sudden speed increases.
Meepo features a high loading capacity of up to 300lbs, carrying almost any skateboarder. It's also perfect for challenging terrains because it can take a 30% inclined hill on top of its high weight range.
I like this product because of its robust protection against dust and moisture. Not only does this skateboard's v65 ESC contain complete electronics, but it also has adequate sealing and glue. These aspects make my brakes smooth and predictable, leaving no room for dead zones.
The deck of this skateboard is heavy-duty. The V3 has seven layers of 38-inch Canadian maple wood, making it durable and stable. Also, this type of deck is naturally flexible. So, it's less fragile than other skateboard woods.
You won't have to drop by the store every time to buy necessary parts and accessories because this skateboard kit comes complete. Like my first Meepo, this one arrived with a charger, DC and USB cables, an M4 remote, skateboard tools, and free skateboard stickers for designing our boards.
I feel a bit uncomfortable about the wheels of this skateboard. My rides are smooth, but I think they would be smoother had the wheels been softer. Anyway, I get to use it every day without hassle.
Pros
Smooth but wide-range speed transition
300-pound capacity even on 30% inclined trails
Dustproof and waterproof
v65 ESC with complete electronics, sealing, and glue
7-layer durable, stable, and flexible skateboard deck
Complete with must-have skateboard accessories
I will always feel confident about buying this brand. Its performance is reliable, smooth, and is more advanced than most skateboards. It's also a complete package, making my set-up process an easy one.
What to Look for When Buying Hub Motor Skateboards
Before heading to the skateboard store to get your hub motor electric skateboard, here are a few things you need to know so you'll have a basis when buying.
Not all skateboards can take on distant trails. Some are perfect for long rides, while others are good for cruising around the campus. Electric skateboards have a range of around 20-30 miles, although at some point, they can go lower at 15 miles, depending on your speed mode and weight.
It's a famous concept that the longer the battery life is, the better. Your weight and speed mode also determine the life of your batteries. So, if you want to prolong your battery pack and extend your skateboard's range, go for low-speed levels and loads. Note that cold weather may also affect your battery capacity.
Not all skateboarders emphasize this aspect. But for beginners, this should always be on their checklist. Never risk sustaining injuries by getting a skateboard that will not be safe for your riding mode or purpose. Always pick the one designed for stability and steady rides.
Skateboarders, especially beginners, rely on what experts on Reddit have to say about a brand. Before buying a new electric hub motor skateboard, consider researching the brands that are not only well-known but have reputable images.
The best way you can give worth to your money is through buying a skateboard that suits your purpose. Getting a flat road skateboard for inclined trails might not be the best investment you can make. Remember that it's not the aesthetics that decide what skateboard you should have, but it's your intended usage.
Money is considerably a constraint for some users. On top of examining the factors above, try to establish an amount that will work for you. It's not only the price that guarantees perfect rides but the combination of other relevant factors as well. Nonetheless, perform careful selection so you'll expect to have a great return on your investment.
There could be more factors that affect your decision-making, like the remote controls, accessories, and convenience. Feel free to add them to your list as long as they complement and balance each other.
How Do Electric Skateboard Hub Motors Work
The first difference you will notice between hub motors and belt drivers lies in their structure. Hub motors look simpler and do not require pulleys to work. Here is a process of how this type of motor works.
The accelerator triggers the wheel assembly once hit.
The motors will start to use electrical energy to turn the wheels.
The entire skateboard hub motor wheel begins to spin.
Note that one motor spin is equivalent to one spin of the wheel.
How Do You Pair a Backfire Remote
Backfire remote controllers are one of the most trusted controller brands in the US and also Australia. Below is a step-by-step process to pairing this device to your skateboard.
Turn off the remote and the skateboard.
Press and hold the power buttons of the remote control and the skateboard for more than five seconds.
Wait until the power button of the skateboard flashes and the remote control vibrates.
The remote's screen then shows that pairing is successful.
Release the power buttons.
Select the speed unit between kilometers and miles using the S/E button, press the circle button to select OK.
Press the S/E button to select your wheel diameter, press the circle button to select OK.
The remote control then displays your mode, mileage, power, speed, and other pertinent data. These indicate that the entire setting is successful.
Conclusion
Electric skateboards serve a wide array of purposes and are not limited to one aspect only. It's like combining transportation, sports, and adventure in one vehicle. As a rule, we must check relevant factors to guide us towards making the right decision when shopping.
Having the best hub motor skateboard is an achievement for many. And now that you know the things to expect and consider, it's time that you begin searching for your dream hub motor skateboard.
Should you want to learn more, start a friendly conversation in the comments below. Enjoy your ride!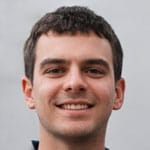 Hi, I am Charles Harris. I opened this site to write as much as I can about my biggest passion – skateboarding!
I started as a clumsy yet passionate rookie 10 years ago to now a still passionate yet much better skateboarder! But I have to tell you, the whole journey has always been fun and rewarding, indeed not without hardship.