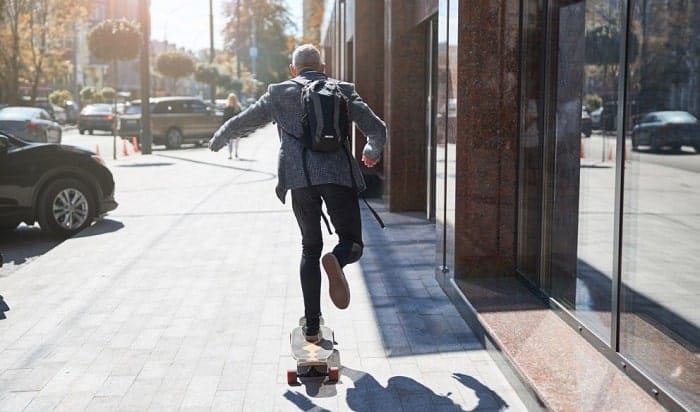 Longboards are great for a fun and thrill-seeking downhill experience. They come in various shapes, features, and structures, perfectly designed for different riding skills and styles. However, choosing the best longboard for speed can be quite tough, especially if you're new to the longboarding game.
When searching for the right longboard, deciding how you're going to ride it is a requirement. A longboard consists of essential components—from its deck, grip tape, bearings, down to kingpins, and wheels. As for your style of riding, are you mainly into racing longboards? Longboards for cruising? Or perhaps, longboards for downhill speed skating?
Once you've determined your style, you'll have a good starting point on what type of longboard to choose. To spare you the hassle of searching, I've rounded up a list of fast-speed longboards for an awesome skating experience.
Best Longboard for Speed Reviews
1. Teamgee H5 37 Electric Longboard
This is an amazing longboard option that is perfect for beginners. Design-wise, since I love simple yet sleek layouts, the look this longboard has is enough for me to include it on my top list.
I can go on with some quick errands or shorter commutes using this teamgee high speed longboard. When cruising on a flat surface street, the speed can go up to 21 mph and 23 when going downhill.
What's even better? It uses a drop-through deck, and it's 15-20 mm lower to the ground. So, it's more stable, which brings my riding experience to a whole new level.
Since it has a concave deck, turning makes it easier and effortless. Its soft bushing makes my sharp turns on the street super light, too. For me, it is perhaps one of the thinnest electric longboards in the market, with its 12mm ultra-thin deck. It's also super lightweight compared to other longboards, making my cruising adventure on weekends more seamless and comfortable.
It's also highly durable because it's made from 1 ply fiberglass and 10 ply Canadian Maple wood. When it comes to acceleration, I can easily adjust the speed since it comes with a two-way remote control with 4-speed modes. That's how convenient this longboard is, especially if you're a beginner.
The only thing I'm concerned about is the charger as it might not last long, and I can't find something similar near me. But overall, this longboard is a great deal.
Pros
Boats a simple and sleek design
Stable ride with a drop-through deck, with adjustable speeds up to 23 mph
Makes cruising smoother since it's super lightweight and thin at 12 mm
Perfect for beginners because of its four-speed modes
Effortless turning with a concave deck
High-quality 1-ply fiberglass and 10 ply Canadian Maple wood
Cons
Charger compatibility (in case of worn-out issues) can be hard to find in local shops
Whenever I want to buy something outside or just a light cruise during weekends, this is my go-to companion.
2. Caroma 36-inch Electric Longboard
For anyone who adores monochromatic yet stylish board layout, then Caroma 36 e-longboard is an excellent option.
It comes pre-assembled, so I can go outside ready to hit the road. I tried using this when I took my dog on runs, and the brakes are superb. They kept me secured from falling off the road. Also, this board is great for quick errand trips or short commutes.
The 4000 mAH lithium battery is another feature that makes this board a great choice. Most fast longboards are now capable of charging in less than 5 hours, yet this one only takes 3 hours.
As for control features, I like the ergonomic wireless remote that can control up to 14m distance. It even has LED power indicators and has 3-speed modes. One of the great things about this board is its 700W dual brushless motor. While riding, I can accelerate up to 15.6 mph seamlessly.
Like other longboards for cruising, this one is also ideal for beginners with its three-speed selection. Even without electricity, I can use it without issues.
Talking about deck sturdiness, I'd say the board is durable due to the 8-ply maple wood construction. It has better flexibility too and is more stable when riding. The deck is strong enough to withstand all sorts of stamping collisions. However, it can only carry a max of 80kg, which is 176 lbs.
Also, its wheels are made of high-grip polyurethane, which helps improve shock absorption. So, whenever I go cruising or doing some simple ollie, it gives me a comfortable riding experience.
Pros
Already pre-assembled for riding right away
The brakes are well-made to prevent falling
A 700W dual brushless motor accelerating to 15.6 mph smoothly
Great for novices with its three speed modes that are remote controlled
4V 4000 mAH lithium with 3-hour charging
Durable 8-ply maple wood construction
Shock-absorbent for cruising and simple ollie
Cons
Can only carry 80kg (176 lbs)
All in all, we get what we pay for with valuable features and great speed of this well-designed e-board.
3. Vivi H2B Electric Longboard
A powerful longboard with modern features! What I like about this is its non-slip and high-density packaging design with a cool wave pattern. It gives the longboard a refreshing and vibrant look. For birthdays or holidays, this would even fit as a great gift idea!
One of the reasons I'm impressed with this brand is that it's capable of accelerating to 12.4 MPH seamlessly. I can even ride it as a regular board when the power is turned off, talking about versatility.
It is perfect for that smooth, chill ride along the coastline. It's also great if I have some quick errands since it has a driving mileage of 10-15 miles and a heavy performance; I can go to any nearby store or shop easily.
As for its charging capacity, it comes with a 400 mAh lithium battery. I say it's pretty neat knowing in just 3 hours that the board can be fully charged.
Another thing I'm fascinated with is how sturdy the deck is since it's made of 8 layers of hard maple wood. It's also definitely more stable, sturdy, and better in terms of flexibility.
As someone who weighs 150 lbs, riding on this board is easy-peasy, knowing it can sustain a 220-lbs load. However, the power to climb even a mediocre hill can be challenging, but that's just it.
Apart from its top-notch features, what makes this longboard an ideal choice is that it can resist different stamping impacts. I also like how cost-effective it is. No wonder this is one of the best speedboard longboards.
Pros
Non-slip and high-density packaging design with a cool wave pattern
Made of sturdy 8-layer maple wood
Decent charging time: 3 hours
Good driving mileage, from light ride to heavy performances
Supports 220 lbs easily and resists different stamping effects
Available at a budget-friendly price
Cons
Climbing a fairly steep hill can be challenging
Fast and durable with a non-slip, high-density design. What more can we ask for? This longboard is a steal for its economical price.
4. SKATEBOLT Electric Longboard Breeze II
What caught my attention about this brand is its amazing specs. The board is designed to prevent water damage. Its waterproof feature makes it easier for me to cruise during rainy days. The slide start function is so convenient. After just a couple of steps, the board turns on automatically.
This is perhaps the fastest longboard with a top speed that reaches 30 mph. This is another reason I like this since I'm into speed skating. It gives me that adrenaline rush every time I go downhill. I would also highly recommend this to beginners because of its 4-speed modes. You can easily change the speed suitable for you.
Construction-wise, this brand is pretty solid. I like how it is made of bamboo and two layers of glass fibers, making a perfect balance between strength and flexibility. I used the longboard mainly for downhill and cruising, and the riding experience it gave me was terrific.
This brand is a bit costly, but considering the features and materials, it's worth the price. The deck's shape and size give me overall stability and comfort when riding.
The motors on this one are replaceable, making motor changing easier in case the outer layer wears out. When talking about climbing performance, this one can climb a 30% steep hill which is impressive compared to other longboards. The wheels are sturdy and flexible enough as well. It makes turning easier and smoother.
Pros
Made of top-notch quality materials: bamboo and two layers of glass fibers
A longboard for beginners with 4-speed modes
Built with two tail lights which serve as hazard lights when braking
Motors can be easily swapped
Gives comfort and stability when riding
Rides at 30mph and climbs a 30% steep hill
Cons
Costs a bit more than some competing boards
It's a bit on the pricey side, but it's worth it. I'm using this often whenever I'm out with some errands. It makes my trips between shops and stores fast and easy.
5. COOL&FUN Electric Longboard
Another longboard that's worth buying on my list is from the brand COOL&FUN. Its rugged build can withstand frequent use, which is great for daily commuting.
Notably, this one comes with 3-speed modes, which is among good longboards for beginners. I'm using this mainly for commuting, and switching between speed modes has never been easier! I can cruise freely with its one remote feature, meaning I can change the speed mode while riding without connecting it to Bluetooth.
The board's maximum speed reaches 20 mph, and its long-range distance is 10 miles. Also, this 35-inch board features a 400W brushless motor. All these features allow me to have seamless rides, whether in neighboring towns or nearby shops.
Battery quality is another essential thing that I look for when choosing a high-speed longboard. This board runs on a large LG lithium battery that's built-in. Compared to regular batteries, this one has a high energy density and does not need multiple charging in a day. It also has a fast-charging time of 3 hours, great for people who use the e-longboard for commuting.
The deck is made of fiberglass and maple, which is pretty standard for most longboards. The grip performance and riding are pretty smooth since the wheels are from high-quality polyurethane. It can carry me with no problem, considering it can hold someone who weighs 265 lbs. I can do ollie using this board with no problem.
Still, this board is kind of heavy, not so comfy when I'm carrying it.
Pros
Has 3 speed modes, perfect for first-time users
Great for speed skating with its 20 mph max speed
Has LG lithium built-in battery for prolonged use with 3-hour charging only
Equipped with 35-inch board size and 400W brushless motor
High-quality polyurethane wheels for smooth rides
Durable fiberglass and maple wood decks, holding up to 265 lbs
Cons
A bit heavy and uncomfortable to carry
This board is great for day-to-day commuting with its nice design, durable structure, and easy-switching modes. With its 20mph, it can offer the fastest longboard speed I experience.
6. WiiSHAM Longboard
When cruising around the area, I had fun using this board and went for a speed downhill with a smooth and fast skating experience. With its markdown price, this is definitely a steal. Anyone into longboard racing or simply just vibing along the coastline never go wrong with this WiiSHAM longboard.
Others have 8-ply maple wood, while this has 9. So, it offers greater flexibility and has a lighter weight for a better skating feel. The maple wood is strongly connected using water-based glue that's high-quality with a 107-centimeter deck length. Hence, I can easily cruise and turn every street corner with no sweat!
The truck is made of 356-T6 aluminum alloy for an all-rounder longboarding game. It allows a sturdy reinforced design which makes it steadier than many cast longboard trucks. Furthermore, the parts also reduce stress and boost strength.
The truck's surface is perfectly painted, grinded, and is well-trimmed. This is also one of the longboards for speed that I highly recommend.
The wheels are from 85A PU (polyurethane) with 70 mm in diameter and 51 mm thickness. I would recommend this for short-distance commute and some flip-tricks, such as ollie.
I was amazed by how flexible and stable the wheels are with every stamp collision. They are more impact-absorbent. However, this board isn't electric, so I don't recommend this to beginners or even kids as a longboard for practice.
Pros
With 9-ply maple wood deck that offers greater flexibility and stability
The 107-centimeter deck is lightweight and durable
Made of 356-T6 aluminum alloy for impressive and steady speed
Nicely painted, grinded, and is well-trimmed trucks
85A PU wheels, ideal for short distances and flip tricks
Cons
Not electronic, so it's not ideal for beginners who want a board for practice
For anyone who loves speedy rides, I highly recommend this one. It is flexible and sturdy, which is great for a simple cruise on hills and some flip-tricks.
7. Yocaher Drop Down Longboard
This is probably one of my favorite downhill longboards. The ergonomic deck provides me with a lower center of gravity, thus allowing me to have better maneuverability. That's why the board is excellent for beginners.
The Yocaher Drop Down longboard's ability to obtain high speed is what I like the most—it truly fits my downhill skating adventure. The heavy-duty trucks and Q-ball wheels offer such impressive speed. It gives me that energy rush I desire when first getting into skateboards.
As for the board's trucks, I like how they are top-mounted and have cutouts around the tail and nose area. This is to prevent the chance of any dreaded wheel bite, which often occurs when a wheel touches the deck during a turn. The grip tape incorporated also provides a more stable ride.
However, the wheels might need some oils first to spin as effortlessly as we want. Other than that, everything works great. Longboards are great for speed skating, so it's essential to know whether the bearings' performance satisfies our speed needs or not, and these Abec7 Chrome bearings can suffice mine.
Not to mention, for a board that works well with a great price, this is a must-have. I've been longboarding for a while, and this one is one of my best choices. I can go at high speed without swaying for easier and smoother turns, ollies, and some flip-tricks.
Pros
A lower deck to offer greater maneuverability
Heavy-duty trucks and Q-ball wheels for quick speeds
Top-mounted trucks and grip tape to safeguard from falling
Easier and smoother turns and flip-tricks without swaying
Abec7 Chrome bearings for an ideal speed
A must-have at an affordable price
Cons
Bearings might need replacement if you want to achieve more speed
My downhill skating feels even better with this board. I can accelerate any time without it wobbling. The entire skating experience feels safe and smooth.
8. Nattork 42 inch Freeride Longboard
Never underestimate this unique board because it's inexpensive. Actually, that's one thing to be thankful for! This one is one of my favorite longboards for downhill and cruising, without a doubt. I received it as a gift from a friend for longboard cruising, and this is also one of his faves.
For the deck, 8-ply curved maple wood and epoxy makes the board durable enough to accommodate any rider. Due to the rugged construction, it is perfect for downhill riding. Any freestyle rider will love this as it picks up speed faster in a short time than other boards that are non-maple wood.
Deck size is 14-inch long and has a 9.2-inch wide plate made with classic drop models. Furthermore, it also comes in low gravity structures, which is suitable for any speed. The ABEC-11 bearings allow me to enjoy my seamless ride across the streets and hills.
The 70 mm x 50 mm polyurethane (PU) wheels offer a superior balance, especially for doing a high-speed downhill.
As for design, although I'm more of a minimalist type. But, this one offers a variety of layouts to choose from. I only have a minor concern, and it's the plastic around the board's edges. They installed the parts on top of the plastic, making it hard to remove the plastic covering.
Pros
8-ply maple wood and epoxy deck for a sturdy board for any rider
Designed for downhill speed skating
Comes in low-gravity structures, which is suitable for any velocity
The ABEC-11 bearings allow any rider to enjoy smooth ride
The PU wheels offer superior balance for high-speed downhill
Many color and designs to choose from
Cons
It is a bit tricky to remove the plastic covering
I'd highly recommend this to any freestyle and downhill speed skating lover out there. We can accelerate without issues, making the ride comfortable and trouble-free.
9. Alouette Phoenix Ryders Electric Longboard
Another excellent longboard for beginners is the Alouette Phoenix Ryders coming pre-assembled for us to hit the street right away. The simple yet cool design is also what I like about this brand. This board can be a great gift, as it is suitable for both teenagers and adults.
What I like about this is the regenerative braking offered by its brushless dual-hub motors. I find it super easy to do downhill skating with its top speed reaching 16 mph, pretty thrilling for beginner skateboarders.
What's great about a brushless motor? It has a high speed, high power-to-weight ratio, instant speed control, and is low maintenance. Not only that, the reliable performance in terms of acceleration and deceleration allows me to enjoy my ride to the max.
The 7-layer maple wood deck gives me more flexibility and durability while cruising or commuting. It can also hold a load of up to 220 lbs while climbing a max 15° angle. I didn't have any issues doing hill climbs with this board. It's smoother and faster than other e-longboards I tried.
The ergonomic remote with a display screen is another thing that's beneficial to this longboard. I can quickly check the speed, mileage, and power consumption to remind me of the connection and power status.
Furthermore, it has a cruise control function which I find amazing when cruising everywhere in my area. Although this is a bit pricey, the entire features this board offers are commendable.
Pros
Comes with a simplified yet stylish design
Brushless dual hub motors allow regenerative braking
Top speed can reach up to 16 mph
The deck is from 7 layers of maple wood for better flexibility and durability
Ergonomic remote with a display screen that is user-friendly
Has a cruise control function
Overall, this is a well-made board that offers a thrilling ride with nice speed for teenagers and adults alike.
10. Elifine Youth Electric Longboard
The Youth Electric Longboard is very sturdy with highly effective surface grips. It offers a smooth riding experience whether you're cruising, downhill speed skating, or simply commuting.
A high-quality board with a deck made of 7 layers of Canadian maple wood is for that top-tier durability. It can even hold a maximum weight of up to 220 lbs.
The minimalist waterproof design is perfect for the rainy season as it can keep long-lasting gloss. This is one thing I find amazing since I sometimes cruise in rainy weather. I don't have to worry about the layout wearing out.
Since it comes with a high-tech wireless remote, kids can navigate it with ease. It also provides better functionality in terms of speeding up, slowing down, or braking.
This high-speed longboard is powered by a 250-watt motor and lithium-ion, giving me skating speeds up to 12 mph. Once fully charged, the range can reach up to 6-8 miles. Not just that, it's even equipped with a 24V or 2200Ah lithium-ion battery pack, which I can charge fully within 2 hours. Although this is a high-priced option, I'd say I get more than what you'll pay for.
As for wheels, I'm quite astonished since it's packed with shock-absorbing 7.5cm/2.9 inch wheels. No wonder my riding experience is flawlessly smooth. The stability is consistent even at high speed, most especially when I'm downhill skating.
Pros
The entire longboard is sturdy with highly effective surface grips
With 7 layers of Canadian maple wood for a top-notch durability
Can carry up to 220 lbs of weight
Wheels are shock-absorbing for smooth cruising and downhill speed skating
250-watt motor and lithium-ion for a range of 6-8 miles
A consistent stability even at high speed at 12mph
Cons
A higher-priced option compared to other e-longboards
With this board, I could jump on the board any time and cruise with no sweat. Overall, this is a fantastic deal.
What to Look for When Buying Longboard for Speed
If it's the first time you buy a longboard, consider the two basic things—skill level and price. If longboarding is new to you, and you're unsure whether you'll do this type of sport for long or just for fun, spending the right amount of money is the ideal route.
Also, bear in mind that when buying a longboard, you should consider the following:
The Kind of Rider You Are
Just like with other boardsports, longboarding has its own styles. Every rider also has different approaches and needs when selecting a longboard. So, whenever you want to purchase your very own longboard, the type of rider you want to be plays a huge role.
Longboards don't have the same shape. So, it's important for you to determine which one is more suitable for you. There are two longboard shapes available: the twin (symmetrical) and directional. The twin style is best suitable for freestylers or freeriders. As for the directional type, this is ideal for those who want a fast skating—cruiser, downhill or freestyle riders.
When determining a longboard flex, the following factors should be determined: laminates, concave amount and length, and materials used. And, the differences between these components create various types of stiff, soft, and medium. The soft board is mainly used for board tricks and mellow cruising, while the medium board is ideal for simple cruising, carving, and commuting. The stiff one is best if you're into fast downhill skating or freestyles.
This is one of the major components to look at since it decides your longboard's stability. A great deck style will help you in pushing and braking on flat ground surfaces easily. Ideally, the lower the board is, the more stable it is for you. So, you can use it without problems as a novice, and it'll be easier for you to push the board. Higher boards are not as stable compared to the lower ones. However, lots of people opt for the higher type because it makes tight turns and carves smoothly.
For beginners, certain accessories should be installed to ensure safety when skating. Tail or nose guards can safeguard your board's tail when it dashes hard surfaces. Foot-stops on the other hand, keep your back and front foot in proper position. To prevent wheel-bites, make sure you have risers installed in your board. Also, the shock pads are vital. They help reduce shocks and vibration during skating.
Are Longboards Better for Speed
If you want a faster skating experience, go with a longboard. Generally, longboards are faster than any regular skateboard because they have bigger wheels and a larger wheelbase.
When used for cruising, a standard fast longboard can reach up to 6 mph (miles per hour). The speed also depends on how disciplined you are in riding styles, pumping strength, and pushing down the terrain. Overall, it varies depending on how you skate.
When choosing the best longboard for speed, there are two key aspects you need to consider—turning ability and stability. Moreover, there are also what you called electric longboards or e-longboards designed for more velocity that reaches up to 18 mph. Some top models can even go beyond 40 mph. As for this type of longboard, it can obtain various speeds due to several factors, such as:
Wheel size
Motor power
Your weight
The ground surface you're skating in
Can You Ollie on a Longboard
The ollie trick is one of the basics of longboard skating and a fundamental step when doing more tricks. If you're a beginner doing this trick, a longboard is your best choice. Once you understand the basic terms and do regular practice, longboard skating will be more fun and effortless. If you have chosen a longboard for yourself. Don't forget to reference the list of most trusted longboards for pumping. I believe you will like it.
Conclusion
When choosing a suitable longboard for speed, it's essential to know the key factors—materials, features, and the level of comfort it gives while riding. Always remember that longboards are way different from skateboards. Longboards are aimed mainly at high-speed skating, downhill skating, and cruising.
Today, electric longboards are available for a more high speed and convenient way of skating. We can choose teh best longboard for speed from reliable brands like Loaded longboards, Elifine, Nattork, and more.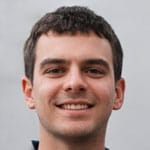 Hi, I am Charles Harris. I opened this site to write as much as I can about my biggest passion – skateboarding!
I started as a clumsy yet passionate rookie 10 years ago to now a still passionate yet much better skateboarder! But I have to tell you, the whole journey has always been fun and rewarding, indeed not without hardship.