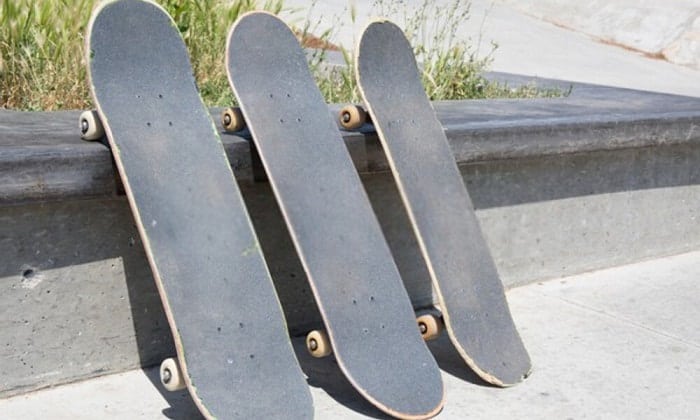 Skateboarding is a hugely popular action sport that has been shaped by influential riders throughout the years. Some do it for fun and entertainment; while others do it for a living.
Any skateboarding aficionado would agree that aside from it being the most visible part of your skateboard, the deck defines your movements– from low-key rides to sharp twists, pops, and ollies.
There's more to choosing a skateboard deck than the graphics. You have to carefully consider several factors such as your style, weight, shoe size, and budget.
In this review, I'll cover 14 best pop skateboards and decks. Read on to find the best skateboard deck brands.
Top 1
Moose Blank Skateboard Deck
– A steal for its price
– Less wheel bites
– High-grade maple wood construction
Top 2
Bamboo Skateboard Deck
– Has impressive pops
– Nice, smooth canvas
– Lightweight and glides fast
Top 3
Blank Decks Skateboard Deck
– Nice, deep concave
– Grip tape went on easily
– Strong, affordable, and sturdy deck
Best Pop Skateboard and Deck Reviews
1. Moose Blank Skateboard Deck
Since this is a blank deck with a natural finish, I originally purchased it to paint on and make a statement piece. I felt that my blank wall needed it. But after successfully making my very own custom board, I had that urge to take it out for a spin at the skatepark. I was surprised by how smooth the ride was!
The Moose Blank Skateboard Deck has a 7-ply maple wood construction, which is considered the industry standard for maple decks. Built with 100% Canadian Maple, this board is both strong and lightweight, ready to take hard impacts when you pop and ollie. You'd feel that it's got that ideal amount of flex and stability. Its modern concave makes it comfortable to ride on.
I've had it for over six months, and it's still in top shape. It has landed on its tail multiple times whenever I attempted to do tricks (and failed), hit walls on both ends, and so far, it's unbelievably holding up well — still has no chips or dents, going strong. Definitely a steal for its price!
This is an all-around skateboard deck that you can take around streets, parks, or it can also simply be a piece of art. I have noticed that I encounter fewer wheel bites when using this, probably because of its nice, steep tail ends and the slight curve around the bolt hole area. The holes were drilled precisely, so everything is properly aligned. It came with a free grip tape, but it wasn't that great.
Pros
High-grade maple wood construction with precise holes
Sturdy, lightweight, durable, and flexible
Comfortable and smooth to ride on
A steal for its price
Usable on streets, in parks, or as decoration
Less wheel bites
Cons
Grip tape was quite below standard
I am planning to buy another one to customize as wall art as it's priced affordably. I might end up riding on it again though — that's how much I love it! Two thumbs up for this all-around skateboard.
2. Bamboo Skateboards Blank Skateboard Deck
Wondering how to get more impressive pops? Bamboo skateboard is the answer. I couldn't believe I am saying this as I had been a maple fan all my skateboard life.
I was quite iffy to ride on a bamboo board because prior to getting one, I had been riding full maple decks for at least 25 years. Because everyone's going green and bamboo is more eco-friendly and sustainable, I decided to give it a go. I must admit that I was astonished that it had more pop than my good old, run-of-the-mill maples. I now understand better its increasing popularity in the skateboarding community.
This Bamboo Skateboards Blank Skateboard Deck is a nice canvas to pour in your creative juices. Sand it down, paint it with acrylic, and you're ready to roll. But beyond that, the pop on this board is remarkable with a good crisp snap as I fly around on a halfpipe or swag a 360 flip. Bamboo's shock absorption seems to be way better than maple, making it last longer. You definitely need to try it for yourself.
As a seasoned skater, I prefer my board to have a deeper concave, and this board has exactly that, although some skaters I know prefer otherwise. I also like its stiffness and sturdiness, which make it glide incredibly fast. It feels less fragile and really lightweight too. It's versatile — ideal for freestyle skating and technical tricks and perfect for easy cruising too.
Pros
Has impressive pops
Environment-friendly and sustainable
Nice, smooth canvas
Great shock absorption; hard-wearing
Lightweight and glides fast
For freestyle skating, tricks, and cruising
Cons
Its deep concave may not work with some skaters
I am obviously a convert! I highly recommend bamboo decks for those who want more and long-lasting pops. With this board, you can nail your tricks in no time!
3. Blank Decks Skateboard Deck
This deck is the perfect canvas for your statement piece. The paint glides smoothly as its surface and edges do not have gouges. I purchased it for my little room project, but I eventually decided to ride on it. And man, it did not disappoint!
This humble board does its job pretty well. It's got a nice, deep concave. Made of 7-ply maple, it's undoubtedly strong and sturdy. The pre-drilled holes were precisely aligned, making it quick and hassle-free to assemble. The grip tape went on easy too.
As soon as I got and installed my wheels and trucks, I cruised the streets down to the park. I whipped some tricks on the ramp and ledges, and this surprisingly gave me insane pops! It may be quite heavier than what I am used to, but the additional weight is a welcome treat as it allows me to pop and flick harder. This is something beneficial in the long run as most pros would say.
Different strokes for different folks. This board allows you to have your fully custom-built board without breaking the bank. It does not look and seem inexpensive at all. I honestly did not expect it to be anything outstanding, given the price, but it absolutely looks and feels just right.
Pros
Its smooth surface makes it the perfect canvas
Nice, deep concave
Strong, affordable, and sturdy deck
Easy to assemble with its precisely aligned holes
Grip tape went on easily
Cons
A bit heavier than other boards I've tried
If you're someone who prefers a heavy deck, this board will give you superb pops. It makes for a good quality custom-built board, at a price you'll definitely love.
4. Bamboo Skateboards Graphic Skateboard Deck
Here's an interesting trivia: it takes 60 long years for a maple tree to be good enough for harvest; while just about five years for bamboo as it grows almost 1.5 inches every hour, making it the fastest-growing plant in the world according to the Guinness World Records.
If you're on the look-out for an eco-friendly and more sustainable alternative, a bamboo skateboard is definitely for you. Bamboo Skateboards is a well-known brand for this. As their brand name suggests, they're an environment-friendly company in Southern California that manufactures decks made of bamboo.
For a skateboard with the most pop, bamboo undeniably makes a great deck material. This is a 6-ply bamboo-maple hybrid deck that offers great flexibility. It is surprisingly lightweight too. It pops real nice, actually much better than I expected. It gives solid rides and ollies as well.
Being on the heavy side, I'm pleased with how strong and sturdy it is. I have used it regularly for more than three months now, and it has proven to be durable. So far, there are no cracks, chips whatsoever. I'm pretty impressed with its shock absorption too. Its veneers seem more elastic, which makes it far better than the other decks I've tried, particularly those made of maple.
This skateboard is a bit more concave than the other boards. While some are not too comfortable with its deeper concave, it is something unnoticeable for me and hasn't bothered me so far. It has consistently given me smooth and steady rides. What's more, its quality tops the price. The price of the board, tax inclusive, is very competitive vs. the average price of a solid maple board.
Pros
Eco-friendly and more sustainable material
Offers great flex and pop
Strong, sturdy, and durable yet lightweight
Great shock absorption
Top-notch quality at a reasonable price
Cons
More concave than other boards
If you're after eco-friendly solutions and lots of pop, this is your perfect match. I highly recommend it to both beginners and pros looking to try something new.
5. enjoi Whitey Panda Complete Skateboard
I surely enjoy skateboarding with my enjoi Whitey Panda Complete Skateboard. Is there a better way to describe it? Seriously though, this deck is nothing short of fun — just look at its graphics! But more than that, you'll be stoked to find that enjoi skateboards are individually pressed. This means that you get the same concave and curvature with every board.
No wonder this board allows better and noticeably smoother pops and ollies! Compared to the other decks I've tried, this also has a longer deck life. I've used it heavily for a number of tricks.
The core trucks seem heavy-duty and lightweight. The steel king pins and axles, pivot cups, and bushings are all first-class. They come with the highly-rated Abec 5 bearings, which are ideal for beginners and intermediates, but if you are an experienced skater, it's best to go with your preference. The 52mm 99A wheels are great for streets and skateparks, but I find them a bit small for me.
Since it comes unassembled, you have the liberty to customize it according to your liking. It comes with all the parts you need for a basic, starter board, but you are also free to change or upgrade the parts with what suits your style better. Needless to say, it is very easy to assemble, which makes it perfect for beginners to learn the mechanics and components of the board.
Pros
Has nice graphics
Individually pressed, making the concaves and curvatures consistent
Gives noticeably smoother pops and ollies
Heavy-duty and lightweight
Complete parts and fully customizable
Easy to assemble
Cons
The wheels are a bit small for me
Bearings might not suit some seasoned skaters
Overall, this set is a great deal. Simply put it together, break it in, and adjust it to fit your riding style. That hands you a great deal of freedom and a sense of accomplishment!
6. Bamboo Skateboards Graphic Skateboard Deck
Throughout my years of skating, the skateboarding community on reddit has become my go-to whenever I want to learn and do some new tricks. I've been trying to figure out how to achieve more pop, so I've been on the lookout for the skateboard with the most pop. Luckily, a few pro skaters recommended that I try to skate bamboo. Glad I listened!
I got myself the Bamboo Skateboards Graphic Skateboard Deck. I was not really expecting anything extraordinary at first, but after a few rides, I was hooked! Assembly was a breeze, so right after I set it up with my wheels and trucks, I brought it to the park to break it in. It gave me those coveted pops, and I was able to ollie effortlessly and much higher too.
This bamboo deck is considerably lighter and more flexible than maple boards. Even though I am on the heavy side, it feels comfortable under my feet. It also holds up very well after a good amount of grind and hard flips, maintaining its shape without losing its sturdiness. Talk about durability!
I like deep concaves, so I just wish it was a bit more concave. But it's no biggie because it compensates by holding up against a razor tail pretty well. Plus, it's a beautiful piece! I love the design — simple yet vivid. I didn't consider sprucing it up with decals as I do with my other boards.
Pros
Highly recommended among skaters
Assembly is a breeze
Gives more pops and higher ollies
Lighter and more flexible than maple boards
Handles weight, grinding, razor tail, and flips well
Beautiful and vivid graphics
Cons
Its concave is not as deep as I want
If you're after skateboards with most pop, go get yourself a bamboo deck. You'll be helping the environment too. You can't go wrong with this deck, so get ready to feel the astounding difference!
7. Baker Black/White Logo Skateboard Deck
Who doesn't know (and love!) Baker? Baker skateboards are highly rated and popular among pro and newbie skaters for a good reason. They have been around for over 20 years and are well-known for their workmanship. There's actually prestige that comes along with owning a Baker board, so I was ecstatic when it finally arrived in the mail.
I consider myself a minimalist, so the Baker Black/White Logo Skateboard Deck fits me well. But more than its look, I am blown away by its amazing, crisp pop that lasts long! And I mean really long. That is what Baker is truly known for. If I were to count, I could probably do close to 50 tricks on this board and it would still look spanking new.
This Baker deck has that perfect, mellow concave and nice classic shape that makes me feel one with the board. I am able to do cleaner ollies with it. I'd say it's the best skateboard for ollies! It's light and easy to flip, and I learned most of my flip tricks on this board. And because it's exceptionally lightweight, it is easy to lug around– I take it anywhere with me.
If you love flexing tricks on skateboarding ramps, this board gives you that swag. It's ideal for street performance and hardcore vertical tricks. You can actually roll with it on all types of terrain. If this is your first setup, do note that it doesn't come with the other parts you need to build your deck.
Pros
Prestigious, reliable brand for many years
Known for crisp pops that last really long
Great for street skating and tricks
Suits all types of terrain
Has a perfect, mellow concave and classic shape
Easy to carry
Cons
You need to buy all the other parts
This board has been tried and tested extensively by pros and beginners alike, so you can't expect anything less than excellence. Don't think twice about getting yourself one!
8. Aware Hybrid Skateboard Deck
Most of the skateboards I've previously tried are made of solid maple. It's my go-to choice as I always use it for street riding. It feels just right for popping ollies and doing tricks too. But when I was searching for the best skateboard decks for pop, bamboo skateboards topped the list. I wasn't too sure then if I was ready to jump in on full bamboo skateboards right away, so I thought hybrids would be my best bet.
I got the Aware Hybrid Skateboard Deck, which is a 7-ply deck with five layers of Canadian Maple and two layers of bamboo. Aware created such a one-of-a-kind hybrid deck by morphing maple and bamboo, making the deck stronger and more durable while offering incredible pops. The hybrid feels more like a traditional skateboard compared to a full bamboo one.
Bamboos have a deeper concave which usually feels off for a lot of skaters. This hybrid skateboard provides a perfect medium concave, which makes popping ollies easier as you feel like one with the board. That also makes it one of the most ideal skateboard decks for the street. My street rides are comfortable and steady so far.
I like the cutting design in my grip, and its smooth bamboo lines on top did not disappoint. The natural grain of the maple at the bottom stood out with the clear varnish. It's a beauty– an absolute head-turner! The only thing I wasn't too happy about was being unable to find any email or phone number to contact the brand.
Pros
Strong and durable hybrid deck
Offers incredible pop
Perfect medium concave
Nice bottom and top finish
Promotes a comfortable and steady riding experience
Cons
Brand email and phone number couldn't be found
Overall, this hybrid deck is definitely worth trying! If you want to score a quality deck without breaking the bank, this is undeniably a great buy.
9. Toy Machine Monster Skateboard Deck
Toy Machine Skateboards are known for their unique graphics, remarkable shape, solid pop, and guaranteed durability. Made of 7-ply maple wood, this deck tends to last longer than the others. It is also more stable yet responsive. Whether you are a beginner figuring out your style or a pro who ollies hard, this skateboard deck is ready for tough rides.
This Toy Machine Monster Skateboard Deck is one of my favorites. Ed Templeton, who owns the company, is a professional skateboarder and artist himself. His quirky designs always catch my eye!
This particular iconic design reminds me to never be scared of (my own) monsters and just go skate through rocky roads, pop more tricks, and ollie higher. This identifiable character has paved the way for the creation of more odd, cartoon-like characters which have been a hit in the skateboarding community.
The board construction is far more superior to others. This skateboard has a reinforcement panel on the top ply layer for extra endurance. It also has pre-drilled holes for quick and easy truck assembly. I was able to put mine together in a jiffy! Definitely a convenient thing for someone excited to ride.
When buying, just make sure to double-check what is included in your purchase as it can be a little confusing. I encountered a slight issue because I thought grip tape was already included. Thankfully, their customer service team was quick to respond.
Pros
Iconic, quirky graphics
Remarkable stability, responsiveness and solid pop
Suitable for beginners and pros
Made of durable materials
Quick and easy assembly
Excellent customer support
Made by a reliable and trusted company, this is one of my favorite skateboard decks for street use. It made my rides a lot funkier!
10. Enjoi Skateboards Panda Vice Blue
As straightforward as its brand name implies, enjoi skateboards allows me to enjoy skateboarding to the fullest (pun intended). I got this iconic enjoi skateboard as my third deck and so far, it has given me nice pops.
I particularly find the concave very comfortable– thanks to the single deck press technique that ensures consistency in shape from one board to another. I can easily rest my foot, and it keeps that pop fresh for every ride.
Whether you're a beginner or a pro, hybrids are always a good choice. This one's got a resin hybrid maple construction and epoxy, making it stronger yet lighter than the usual maple plank. The kingpins and axles are built with grade 8 steel. Its overall construction makes whipping around tricks easy-peasy!
The size is just right for me. Plus, when paired with my 52mm wheels, this deck is perfect for riding both at skateparks and on the streets. As long as you lubricate your bearings, shock absorption is also great. Hard turns are quite effortless with this one. I'd even say that among the skateboards that I've had, this one's the skateboard deck with most pop!
If you like making your skateboard a statement piece as I do, this board does not come fully assembled. You can customize it as you please! The color (blue) and graphics are cool.
Assembly is pretty quick. However, the top of the deck is yellow instead of blue like advertised. So if you want your deck to look like the photo, you'll have to paint it yourself.
Pros
Robust and lightweight resin hybrid maple construction
Precise and comfortable concave
Epoxy and grade-8 steel
Great shock absorption, good for both skate parks and streets
Nice color and cool graphics
Customizable deck with great pop
Cons
The top of the deck is not blue like advertised
Without a doubt, skateboarding has been much more enjoyable with this deck. It's such a well-thought-of piece by skateboarding pros and enthusiasts themselves.
11. CCS Skateboard Complete Set
CCS has been a premiere go-to for anything and everything skate for over three decades – a true testament to their quality and durability. They have a cult following for the most exclusive products and hard-to-find items.
My very first skateboard as a kid was a CCS; so now that I've decided to get back at it, I naturally went for my first love. Its decent price, given the set-up and quality, definitely won me over.
Everything came in the mail completely. Because it was already fully assembled, I excitedly rode it straight out of the box. And that first ride rekindled my love for skateboarding! I felt like that same kid who was absolutely giddy to ride my very first board.
As it comes fully assembled, this skateboard set is suitable for both beginners and seasoned skaters. It has all you need and more to start rolling — it even comes with skate tools and cool decals.
Even the grip tape is nicely placed, with no air bubbles. The trucks are of great quality but came a bit loose; thanks to the tools included, I was able to tighten them without a hitch. The bearings and wheels glide really smoothly.
Its classic symmetry is a big plus for me as cruising and ollieing was easy despite my skateboarding hiatus. Its nice medium concave, coupled with its symmetrical nose/tail kicker, makes switch skating a breeze. What's more, the maple wood deck gives that sturdiness and flex I need. By far, I'd classify this under a skateboard deck with most pop.
Pros
Trusted, reliable brand for over three decades
Great quality at a decent price
Complete, ready-to-ride set-up
Gives excellent pops and smooth rides
Has classic symmetry and a medium concave
Sturdy and flexible
If you have been on a hiatus and want to start skateboarding again, or a beginner wanting to give skateboarding a try, this is a practical choice.
12. Anti-Hero Classic Eagle Skateboard Deck
Stoked on all things eagle? The Anti-Hero Classic Eagle Skateboard Deck will surely catch your eye. Among all the decks I saw, this one got me right away. It's one dope deck! Iconic, in every sense of the word.
Beyond its aesthetics, this deck is suitable for every skill level. I like its classic shape and size. Its moderately-pitched kick tails allow me to do excellent ollies, and the medium concave is carved perfectly for flip tricks. It's totally a versatile skateboard deck with tons of pop.
It's a lightweight yet rock-solid board that I take to the street, park, pool, ledge, and to random staircases I pass by. It remains consistent with the brand's iconic look. It makes me feel as if I'm soaring high like an eagle whenever I ollie. And when practicing static tricks, stability is just as superb.
It is made from 7-ply Canadian Maple, so I am confident about its durability — I am always better off with a full maple board. It sure can withstand hard impacts from pops and ollies without a hitch, all while keeping me safe and stable. The pre-drilled holes are well-aligned, so assembly was glitch-free. It did not come with grip tape though, so you must have one ready. Overall, it's pretty rad for its price.
Pros
Iconic look with lots of pop
Suitable for every skill level
Excellent for ollies and flip tricks
Nice, medium concave
Stable, lightweight, and durable, high-quality board
Well-aligned pre-drilled holes
Cons
Grip tape was not included in the package
I would recommend this to anyone who needs a good deck to start with or someone who needs an upgrade. There's absolutely no reason why this board wouldn't work for you. This might actually just give you the ride you've been gunning for!
13. Powell Peralta Skateboard Deck
When I got my hands on this Powell Peralta Skateboard Deck, I was quite uncertain about how long it would last me, particularly because I was over 200lbs. This flight deck is significantly thinner and lighter than a 7-ply. Although I was apprehensive about this purchase, owning a Powell is every rider's dream!
I hurriedly assembled it like a kid who just received his first board! I always prefer unassembled boards as they give me that feeling of accomplishment. It's great that I had no issues assembling it with my wheels and trucks. The pre-drilled holes are perfectly aligned with my trucks as well.
After assembly, I took it to the skatepark for a break-in, and just within an hour, I felt the exemplary difference. Lighter than anything I skated before, it allowed me to do more tricks effortlessly — higher ollies, faster flips, impressive pops. It pushed me to go beyond my limits!
Amazingly, I have used it for more than six months, and it still is poppy. It truly has that everlasting pop! Its epoxy-infused, fiber-reinforced build seems to make it resistant to breaking, unlike the ordinary 7-ply which usually cracks two easily. While I find it more expensive than regular decks, I'd say it has already given me back my money's worth.
Pros
Ultra-lightweight and thin
Easy to assemble with pre-drilled holes
Doing tricks is effortless
Very strong and durable
Gives long-lasting pop
Cons
More expensive than regular decks
If you want a board that you can lug around so you can roll and flip anywhere, this flight deck is perfect for you! It holds up for a long while consistently giving you lively pops. Now, that's a big bang for your buck!
14. Chocolate Skateboards Original Chunk Deck
Chocolate Skateboards is another brand at the forefront of skateboard manufacturing. Since 1994, it has been at the peak of its game, zooming in on quality, style, and uniqueness. The most influential names in modern skateboarding have been under Chocolate's roof. Known for its classic popsicle silhouette, this deck is a sure-fire way to have yummy pops.
I particularly like the size of this board. It's wide enough for me. Its considerably flat and unimposing concave makes it easy to perform rigorous tricks and switches for advanced skaters like me. It is undeniably suitable for all skill levels and offers the stability every skater needs for a safe and comfortable riding experience.
I am also pleased with how strong and sturdy this deck is. I'm not surprised that many skaters swear by the endurance of this board. It withstands harsh grinds and landings well. No stress cracks so far, I am impressed! I also appreciate that the pre-drilled holes align precisely with my trucks so I had no issues with the assembly.
The graphics complement the high-grade, natural wood. It's simple yet funky. I never hesitate to show it off, whether I'm riding on a staircase or the streets. The only downside is that this product is often unavailable online.
Pros
Chocolate Skateboards is known for its high quality and style
Size and concave are just right for me
Accommodates all skill levels
Made of superior-quality wood that is built to last
Offers stability for a safe and comfortable riding experience
Simple yet funky design with pre-drilled holes
I would recommend this deck to anyone who's after fun and spunky rides. Built and tested by skateboarding pros, you'd know it's fool-proof.
What to Look for When Buying Pop Skateboards and Decks
Pop is the snap a deck has for ollieing and some other skateboarding tricks. The amount of height you can achieve when doing an ollie will be based on how much pop your skateboard deck can give. Skating with decks that give little to no pop is not very rad. Tricks seem to be a lot harder than they are. It's difficult to ollie higher, too.
Since skateboarding has become a widely popular sport, there is already a wide variety of skateboard decks. Choosing the best pop skateboards and decks highly depends on your riding style, weight, and other preferences. Bear in mind that you also have to pick the suitable truck and wheel size for your skateboard to achieve the most pop.
Several kinds of wood are used for decks. Canadian Maple is the most common and widely used today. Maple skateboards usually have a 7-ply construction. This type is suitable for beginners, intermediate, and pro skaters. It is relatively ideal for all types of terrain, and particularly great for street, park, and pool rides. It is sturdy and durable.
Bamboo is also becoming a popular choice as people, specifically eco-conscious skaters, begin to switch to more eco-friendly and more sustainable alternatives. Bamboo also claims to give more pops. Many skaters rave about how light it is compared to other boards, yet still proves to be highly durable. Those who love to lug their skateboards around prefer bamboo. It also provides a lot of flex as its veneers have more elasticity.
Hybrids, which are commonly a combination of maple wood and bamboo, are also a famous choice. If you are used to riding maple boards and wanting to try bamboo, a hybrid is a good transition board. It also gives a great amount of pop. Hybrid boards are long-lasting, too.
Another factor to consider when looking for a skateboard with the most pop is the concave. The concave is the curvature of the deck width. For beginners, it is recommended to start with a medium concave deck. Most boards are also medium concave.
Medium to deep concave boards are usually more ideal for mastering flips and ollies. This is because you can actually put more pressure on the edges of your board, which then enhances steering and allows you to flip and pop your board more easily. The flatter the concave, the more challenging it is to perform tricks.
Needless to say, you need to look for a reputable skateboarding brand as this has a lot to do with the deck's quality and durability. Decks from well-recognized brands usually give long-lasting pops.
How Can I Improve My Skateboard Pop
You need to consider several factors when improving your pop. Basically, you need to learn to position yourself better, pop harder, and jump higher. Of course, your skateboard deck of choice, trucks, bearings, bushings, and wheels will spell the difference in your pops too. Make sure to pick one that precisely matches your style and build, the almost uber ex17 black skateboard deck might just be what you need.
Can a Skateboard Lose Its Pop
Unfortunately, yes. If you are a beginner, you might not notice this easily as your deck loses its pop gradually. But you will start to feel this when you can't ollie as high as you used to. Performing tricks can become more challenging too.
Conclusion
Every skater would go after the best pop skateboards and decks. That is where the adrenaline rush comes from anyway. The quality of your ollies and tricks will largely depend on how crisp your board's pop is.
Skateboard decks from reputable brands are made of top-quality materials; thus, they are generally more durable and give longer pops. They may be priced higher than most generic boards but are well worth it.
I hope these reviews help you find the best skateboard for ollies and shred the gnar.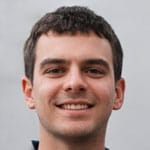 Hi, I am Charles Harris. I opened this site to write as much as I can about my biggest passion – skateboarding!
I started as a clumsy yet passionate rookie 10 years ago to now a still passionate yet much better skateboarder! But I have to tell you, the whole journey has always been fun and rewarding, indeed not without hardship.