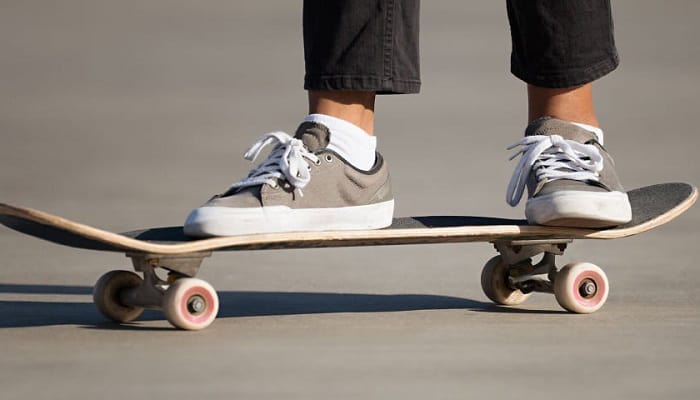 Everyone loves a pair of good-looking sneakers. You might even be one of those people who are afraid to stain their shoes the first time they wear them. Nonetheless, that's normal because we value footwear a lot.
And while choosing the best among regular shoes can already be confusing, selecting the ones suited for skateboarding can be an added challenge.
So, what are the best shoe brands for skateboarding? Inarguably, they're Etnies, Vans, Nike, and Adidas. Read below as I discuss several things about these famous brands.
Top Skate Shoe Brands
Whether by preference or company image, I believe Vans, Adidas, Nike, and Etnies never go out of the top. Let's see the best assets each brand has.
1. Etnies
Etnies became a general public favorite because of their versatility. Specially tailored for skateboarding, these sneakers ensure that users experience superb functionality.
Besides that, Etnies shoes are also durable and comfortable. With activities as agile as skateboarding, having these characteristics with your sneakers is a definite plus.
2. Vans
When talking about slip-on and simple-looking shoes, Vans is always a favorite. Shoes of this brand are famous for their grippy rubber waffle soles, making technical skating seamless and safe for any rider.
At first glance, these sneakers can be the plainest pairs on the market. But despite their clean canvas finish, Vans shoes retain their durability over the years.
Today, several models from the brand appear specialized in certain areas. A classic example of this is the UltraRange Pro, which has ample heel cushioning. This feature lets the shoes absorb impact and keeps them responsive.
Not only that, but sneakers from Vans also come in lace-up and colorful designs. So, you can keep that creativity when choosing the best for yourself.
3. Adidas
Before, Adidas wasn't a front runner for skating sneakers. But one innovation after another made this brand shine in the field of skateboarding.
A pair of classic Adidas skating shoes usually come with suede or leather upper, like the Busenitz RX. Also, outside is a layer of an abrasion-resistant toe cap, which adds protection to the user's foot.
Adidas also has some of the best skating sneakers in terms of sole construction. Most of their shoes come with vulcanized outsoles, giving the users a flexible board feel.
One more thing I like about most of this brand's shoes is their low-top profile. Adidas shoes will be most beneficial for someone who prefers free space around the ankles.
4. Nike
Like Adidas, Nike has been a famous brand for decades already, but it became specialized for skating in the early 2000s.
Combining minimalism, uniqueness, and aesthetics, I think Nike has the best mix of qualities. One example is the Nike SB Janoski, which has a low-profile but aesthetic finish. You can find more skate shoes from this brand here!
Ask skateboarders about their experience with this brand, and many of them will affirm how the rubber outsoles give them quality rides. Nike has these herringbone tread patterns that yield sufficient grip and make turning smooth.
Not only that, but the soles' pattern is also vital to the shoes' overall durability. So, this brand is not only for style but is also for longevity and quality performance.
Runner Ups
Aside from the top brands I shared, let me also list a few other good skate shoe brands.
Emerica – This is one of the few brands that are not as famous as the others but is making a name of their own in several aspects.
Emerica is a company known for incorporating advanced technology that delivered the System G2 gel cushion, Flo2 tongue, and STI Foam footbed. These features allow superior impact resistance, heat dissipation, and insole comfort.
DC – Who will ever miss out on the bulky silhouettes of DC shoes? If paddings are a priority, DC can be your go-to pair. Sneakers of this brand come with thick plush sides from around the heel up to the toes. Having these yields optimum comfort and a hugged, safe feel as well.
Lakai – Lakai is an American skate shoe brand. It doesn't appear to be too dominant in the market, but having Lakai shoes can give you decent skateboard rides.
For people dealing with sizing issues, I think this brand will help resolve them. These shoes arrive true to their sizes. Besides that, Lakai can also be a budget-friendly option that works as intended.
What Makes Skateboard Sneakers Brands Good?
While it is challenging to generalize a skateboard brand by its features, it's best to understand each skateboard shoe aspect that will yield the best results for you.
1. Soles
This part of the shoe separates skating from other activities. Let's divide this component into two:
As you notice, most skateboard shoes come with flat outer soles. No matter how detailed or curvy their upper details are, the bottom portion should remain flat for various purposes.
First, flat soles help you stabilize on the board. It allows for even weight distribution and better board control for shoes with quality rubber outsoles.
Second, flat outsoles let you obtain proper footing when landing from tricks, thus reducing the risk of injuries.
Insoles serve as your neutralizer against hard falls and impact. Especially important for people with flat feet, molded insoles help prevent excessive strain. Not only that, but like the outer soles, these components also protect you from injuries.
2. Paddings
This component separates great skate shoe brands from mediocre ones, as not all manufacturers come up with padded designs. But here are a few reasons why using a pair of sneakers with sufficient padding is beneficial.
Paddings protect your feet from being hurt.
These plushy areas help prolong the shoe's lifespan.
Some skateboarding shoes brands only apply partial paddings on their sneakers, and that's fine. But at the minimum, it's best to have a pair padded on the toes and around the heel.
3. Upper material
Like the paddings, the upper body composition also varies among skateboard shoes brands. Having quality exteriors means you have enough protection against the rough surfaces of grip tape.
Notably, suede and leather are a top priority in this case. These materials are known to withstand strong movements and are sturdy enough against wear and tear.
In terms of maintenance, leather is also one that will not give you a difficult time cleaning.
4. Price
More often than not, branded skate shoes cost higher than at least half of those in the market. But if the price speaks for the performance of the shoes, it'll be worth the gamble.
Most branded skate shoes have a price range of around $60 to $90. They can go cheaper or more expensive, so always make sure your budget meets your requirements.
Conclusion
As skateboarders, we always have to be selective, not only with the decks and wheels but also with what we wear. That way, we'd get the kind of rides we deserve.
Now that you know about the best shoe brands for skateboarding, the choice among Adidas, Etnies, Nike, and Vans lies in your hands. Be sure to consider the things I have shared to guide you in this selection process.
Want to learn more about skate shoes? Let us know what you think in the comments section.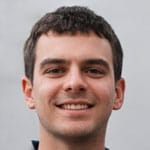 Hi, I am Charles Harris. I opened this site to write as much as I can about my biggest passion – skateboarding!
I started as a clumsy yet passionate rookie 10 years ago to now a still passionate yet much better skateboarder! But I have to tell you, the whole journey has always been fun and rewarding, indeed not without hardship.