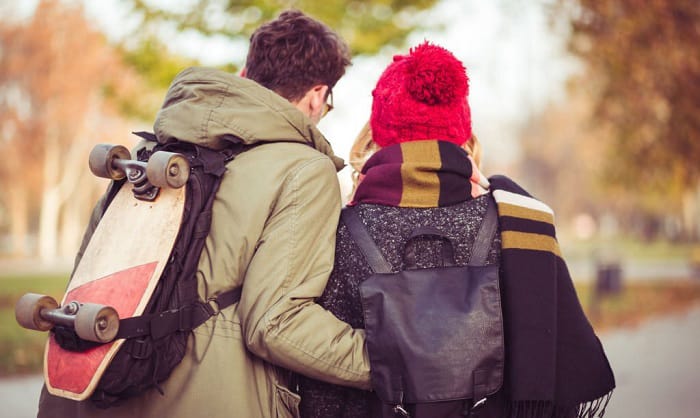 Besides leisure rides, having a skateboard entails other benefits. You can use it as a mode of transport to the office, class, or a friend's place. And since you may carry other objects while commuting, bringing them with your skateboard can be a hassle.
Don't settle with pockets. Use the best skateboard backpack, and you won't miss anything you need. Here are a few things we need to know when choosing one.
The first thing we need to consider when picking skateboard backpacks is our comfort when riding with them. Some skateboarding bags come with a single strap that runs across the chest, while others come with the conventional pair of adjustable straps that wrap the user's shoulders.
However, the possible issue with a single-strap bag is it might be unstable at the back and could only bring you trouble balancing. On the other hand, a two-strap backpack is a bit more manageable.
Just because you left home with the sun up does not mean it's going to be sunny the entire day. And with that, your backpack should be water-resistant. That way, you'll be sure your things are safe, especially if you have some electronic devices inside your bag.
To be more specific, you can look for skateboard backpacks made with nylon and polyester. Others add acrylic or silicone, but having nylon and polyester as the bag's primary component assures you of enough protection against the rain.
This aspect rests in various parts of the bag. The first is the paddings. When bringing heavy stuff, it's not only your back that feels the weight but the bag too. With that, look for a heavy-duty backpack with skateboard straps and compartments, characterized by thick paddings and breathable mesh.
Another factor to the bag's durability is its zippers. These parts should be durable enough that fitting all your things tightly inside the bag won't cause it to wear.
We'll discuss more factors and bag features in the buying guide section of this article. But for now, let me take you to the right skate backpack options.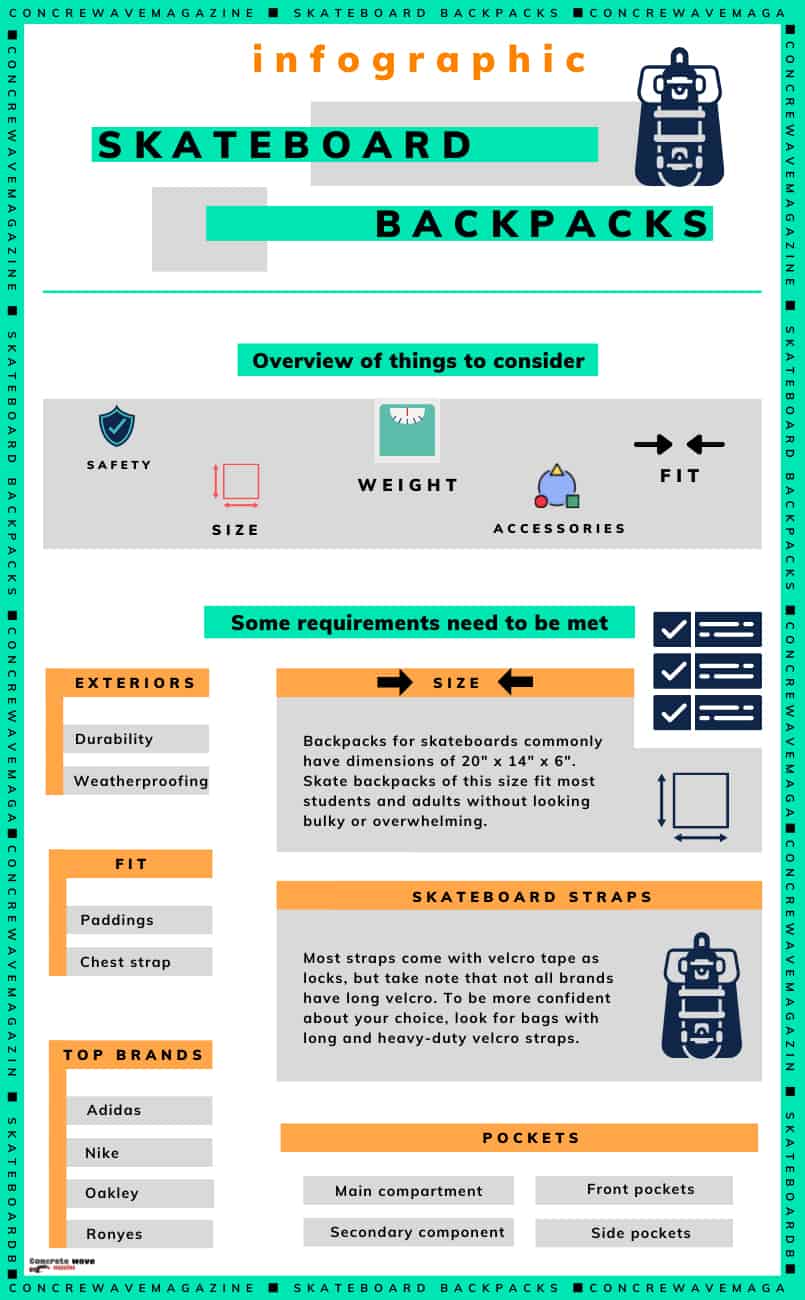 Top 1
Simbow Skateboard Backpack
– USB port with headphone slot
– Comes with an anti-theft pocket
– Adjustable sternum buckle straps
Top 2
Ronyes Skateboard Backpack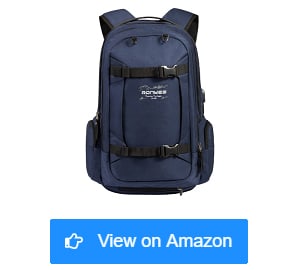 – Durable and lightweight
– Water-resistant surface
– Ergonomic shoulder straps
Top 3
Eastsport Multipurpose Backpack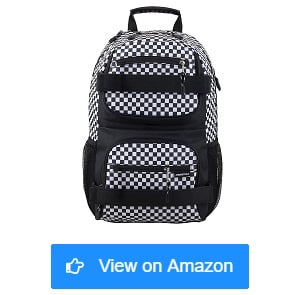 – Rubber-casted handle
– Chest and shoulder straps
– Side mesh pockets with elastic seams
10 Most Favorite Skateboard Backpack Reviews
1. Simbow Skateboard Backpack
I did not know bringing a laptop and skateboard would be possible until I got the Simbow Skateboard Backpack. This bag features a sleek design with a flat shape, perfectly tailored for a portable PC. Plus, at the front of it is a pair of buckled skateboard straps to hold the skateboard when not in use.
On the right-hand side of the bag is a USB charging port with a headphone jack slot. The USB hub allows me to charge my phone without holding a power bank on my other hand, and the jack slot lets me listen to music from any device inside the bag. With these features, my rides are more fun and convenient.
I think this may be the top-tier skateboard bag for safety. Besides having flat object-friendly pouches, it also comes with an anti-theft pocket. This part of the bag fits valuable items like smartphones, wallets, and anything that attracts thieves. And with this feature, I feel more confident bringing my gadgets.
One more safety feature of this backpack is its sternum straps. Like most brands, these components help me get a good fit for the bag. But what makes these adjustable straps unique is that the buckle that comes with them has a whistle. I can blow into it once someone tries to take ownership of the bag or anything inside it.
However, I don't think the exterior of this bag is durable enough to contain scratches from the skateboard's grip tape. I just found a portion of the surface marred one day.
Pros
Sleekly-designed bag with an internal laptop sleeve and skateboard straps
USB port with headphone slot for convenient charging and music listening
Comes with an anti-theft pocket to secure valuable items
Adjustable sternum buckle straps with a whistle for added safety
Cons
Not durable enough against a skateboard's grip tape
Despite the minor drawback, I love this bag because it's convenient. The device ports are of significant help, and I also like its level of safety.
2. Ronyes Skateboard Backpack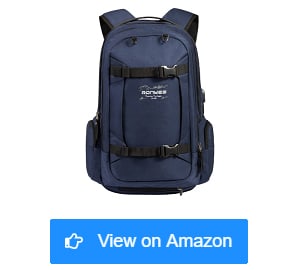 Coming with a set of sturdy pockets, the Ronyes Skateboard Backpack ensures I get all the space I need for my things. This durable bag features numerous areas that fit stuff as small as purses and as big as clothes or laptops. But what I love most about these pockets is they come zipped. And to me, this aspect makes my things more secure.
This bag has quality exteriors. It uses a durable polyester which is lightweight and retains its shape well. Not only that, but this bag's surface is also water-resistant, allowing water to pass over it. That way, no form of liquid penetrates the linings of the backpack. Plus, I get to keep my things protected from water damage.
I also love the straps of this longboard backpack. They come in an ergonomic S-shape design, giving them a snug fit over my shoulders. Also, these adjustable straps feature firm paddings with breathable air mesh, making them comfortable to wear. With these, bringing this bag feels light no matter how much I put into it.
One more feature that I like is the adjustable skateboard backpack straps. These are put at the front of the bag and solely intended for fixing the skateboard on it. That way, I won't have a hard time carrying the skateboard with my hands. Plus, I get to keep the board with all my belongings in one location only.
I don't frequently play basketball, but the ball net installed on this bag is a bit small. Nonetheless, this backpack serves its purpose well.
Pros
Comes with secure zippered pockets in various sizes
Uses a polyester exterior that is durable, lightweight, and slow to deform
Water-resistant surface adding protection for the things inside the bag
Ergonomic shoulder straps with breathable mesh and paddings for comfort
Adjustable skateboard straps for easy skateboard transport and storage
Cons
The basketball net is a bit small
I like this backpack because of its zippered pockets. It fits all my needs, and it's comfortable to use.
3. Eastsport Skater Multipurpose Backpack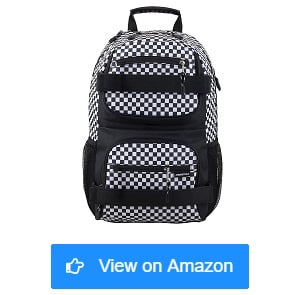 The first feature I love about the Eastsport Skater Multipurpose Backpack is its adjustable sternum strap. Not all bags have this feature, and I learned more about its benefits when I had it with this versatile backpack. Paired with the shoulder straps, it does not only secure the bag on my body. More than that, it eases the weight of the bag on my back.
If there's one small detail I find durable with this backpack, it'll be its handle. This bag comes with a rubber-casted handle on the tip of the bag, making it easy to hold with one hand. What I like more about this feature is that it doesn't hurt. So, using it to carry the backpack for a long time won't be difficult.
The next feature I love about this backpack is its side pockets. The Eastsport skater backpack comes with a pair of mesh hydration pockets wide enough to hold a water bottle. And to secure drinks, these parts come with elastic seams. Thanks to these water holders, I can rehydrate quickly, even during my rides.
I think this skater backpack also does well in terms of comfort. It comes with a neatly designed back padding, providing enough support to my spine. I love this component because it's not stiff, and it helps me maintain a good posture. Plus, the padding makes the weight feel lighter on my back.
On the downside, the velcro tape on the skateboard straps is not long enough to hold the board securely. But adding a few inches more solved the issue.
Pros
Chest and shoulder straps that secure the bag on the body and ease its weight
Rubber-casted handle that makes holding the bag with one hand easy
Side mesh pockets with elastic seams for quick hydration
Padded lumbar support for better posture and added comfort
I think this skate backpack has the right balance of comfort and convenience. It fits on my body snugly, and it's of ideal size.
4. NIXON Ransack Backpack
Made with recycled plastics, the NIXON Ransack Backpack isn't only a good bag but is also an environment-friendly one. This backpack comes with a 600D polyester cloth made from reused Repreve materials. What's good about it is it has enough durability. So, not only do I get to have an eco-friendly bag but also a sturdy one.
This skater backpack may look simple outside, but inside are various compartments ideal for all my things. It comes with pen slots, stationery pockets, space for books, and everything I need. With these, I get to organize all my stuff inside the bag. Plus, it's easy for me to find what I need because of these partitions.
One more organizing feature this bag has is its zipped side-entry hidden pocket for laptops. It fits laptops as big as 15″ and tablets around this size. At first, I didn't see this part until I checked the bag from side to side. I love it because it looks concealed from afar. And with that, I get to secure my laptop or tablet inside.
At the front of this backpack is a multi-purpose gear loop, which I first thought was only for aesthetics. But that was not until I needed to attach bungee straps to it or make the skateboard secure. It's a tiny feature, but I love it for all its help and added convenience on my end.
The zipper catches the thin lining on the padded laptop compartment. So, I think there's a bit of careful handling needed to avoid it.
Pros
Durable 600D polyester exterior made with eco-friendly Repreve plastic
Easy organization of things because of multiple pockets and compartments
Built-in side-entry padded laptop sleeve that looks concealed and secure
Multi-purpose gear loop for added convenience
Cons
The zipper catches the laptop pocket's lining often
I like this backpack because I get to organize my things perfectly. It works well as a skateboard bag and holder, and it fits all the things I need.
5. VANS Skates Student Backpack
The first thing I love about the VANS Skates Student Backpack is its wide skateboard straps. This bag comes with a pair of straps running across the backpack's surface. Besides being wide, I love these bands because they are strong enough to secure the skateboard when it's not in use.
I think this skate backpack is also big enough for a school bag. It has dimensions of 19.5 x 13 x 5.75 inches, leaving ample space even with all my items inside it. Also, it has a padded laptop compartment to carry gadgets as wide as 15″, making it an ideal skateboard backpack for professionals. I love this aspect because I can use this design for work.
The overall exterior of this bag is also a good one. The Vans skateboard backpack comes with 100% polyester cloth, durable enough to counter stretching. I also love this component because it's light and retains its neat shape. So, not only do I get a spacious bag but also a durable one.
On the sides of this backpack is a pair of mesh pockets. Like most brands, these components come with an elastic top. But what I like about these is they are deep enough to hold more than half the size of my water bottle. That way, I'm pretty confident no drink will fall off this backpack.
The only part of this bag that's not so durable is the mesh pocket inside. The fabric near the zipper ripped a bit too early.
Pros
Wide skateboard straps hold the board well
Huge bag sized at 19.5 x 13 x 5.75 that can carry 15-inch laptops
Uses 100% polyester that's durable, lightweight, and doesn't deform
Deep hydration pockets with elastic tops that hold more than half a water bottle
Cons
Mesh pocket inside ripped early
Despite that, I love how this bag looks. It's like a heavy-duty bag that caters to anyone's stuff while still leaving enough space inside.
6. Nike SB RPM BackPack
It may not look as big as the previous bags I reviewed, but the Nike SB RPM BackPack has enough space to fit 5-day apparel. This bag comes with four zipper pockets of different sizes, perfect for things I need when I travel. Looking at these pockets, I feel sure I won't have to leave out any essential stuff.
One more travel feature I love about this bag is its bottom straps. I never knew these bands would be functional until I checked them on Reddit. It turned out these buckle straps are for holding jackets and comforters without putting them inside the backpack. With these, I got to save internal space for more important things.
I like the velcro tape that comes along the skateboard straps of this bag. I am happy about Nike having wide velcro as long as the width of the backpack. This part is also of high quality, as even locking only the top strap will secure the skateboard already.
I think this backpack also does well in terms of comfort. It comes with a pair of shoulder straps that are not as thick as some bags but are perfectly padded. These adjustable straps have enough padding to provide my shoulders with optimum weight distribution. I like them because they're not bulky and are lightweight.
I love this bag enough that I don't see any downside. It's the right backpack for traveling, and it's functional.
Pros
Four pockets of various sizes that fit 5-day clothing needs
Space-saving buckle straps for jackets and comforters
Wide and long velcro straps that secure the skateboard well on the bag
Comfortable shoulder straps that are not bulky but well-padded
Cons
No drawback at the moment
I love the design of this skateboard travel bag. It feels like I can maximize any part of it. It has ample space, but it looks compact.
7. Abscalar Foldable Skateboard Backpack
There are times when I don't feel like bringing a lot, which is why I use the Abscalar Foldable Skateboard Backpack. This bag comes with a sleek build, enough to fit a few things only. It has a single primary zipped pocket, perfect for my wallet, keys, and a few smaller objects I find necessary.
This bag is unique compared to the previous skate laptop backpacks I reviewed because it doesn't have that normal backpack design. It comes with a skateboard shape, with both ends foldable towards the middle. So, when I ride my skateboard, I can fold this bag easily and transform it into a casual lightweight backpack.
Despite being a small skateboard backpack, I like its style because it still secures the skateboard well. This backpack features an open pouch at the bottom to hold the skateboard's tail. There is a space beneath the primary pocket to slide the skateboard up. And on the upper half is a strap with velcro tape to support the skateboard.
When folded, this skateboard backpack features an extra pocket. This section is small enough to maintain the bag's simple finish. I like it because it fits a few more things like IDs and a small skate tool. With that, besides being a simple bag, this design remains as functional as it can.
On the downside, I feel less comfortable because it doesn't have padding. Nonetheless, it's lightweight, so it doesn't hurt my back a lot.
Pros
Sleek backpack with primary zipped pocket for small objects
Foldable and convertible skateboard bag that turns into a casual backpack
Comes with a pouch and strap to hold the skateboard firmly
Has an extra pocket when folded for IDs or small tools
Cons
Does not come with paddings
I think this bag is a perfect one for quick trips. It fits quite a few things I need, and it's easy to use.
8. Adidas Kelton Backpack
Designed with the classic 3-stripe print, the Adidas Kelton Backpack did not disappoint me when I bought it for my skateboard. This bag comes with a pair of wide and neat straps in front to hold the skateboard. What I love about these features is their long velcro tape, which is enough to keep the board in place.
The next feature I love about this bag is its ultra-padded shoulder straps. Adidas is known for its comfort and simplicity, and these aspects are evident with its shoulder straps. These parts come with sufficient padding to make wearing the bag comfortable. Also, these paddings make the backpack feel lighter.
Unlike some brands that use mesh for the hydration pockets, this bag uses solid polyester. At first, I thought they didn't have enough space for my tumblers. But they turned out to be of the ideal size to house drinks. Not only that, but these pockets also have elastic seams for added security on the bottles.
The comfort of this bag does not only rest on its straps because its back also comes padded. And with this feature, I barely feel the weight bearing down on me. Compared to other brands, these paddings are perfectly firm, thus enhancing my posture too.
Unlike some brands, this backpack does not come with an adjustable sternum strap. Nevertheless, the shoulder straps have enough adjustment space.
Pros
Skateboard straps with sufficient velcros to keep the board in place
Padded shoulder straps that help reduce the backpack's weight
Solid polyester hydration pockets with elastic seams for secure bottles
Padded back for added comfort and posture support
Cons
Does not have chest straps
I love how Adidas designed this skate backpack. It's comfortable, and I like its overall trademark minimalist look.
9. Vancropak Skateboard Backpack
Most skateboard bags come with a pair of straps in front. But with the Vancropak Skateboard Backpack, I get to secure the board better because it comes with another strap between the two buckled bands. I love this addition because it helps prevent my skateboard from wobbling and reduces the weight on the upper back.
This skater backpack uses quality fabric inside and out. Inside is a high-density nylon padded lining, offering high resistance against tearing. And outside the bag is a durable polyester that's water-resistant and doesn't smell at all. With these features, I can enjoy the backpack because it's sturdy from all sides.
I love the ball net that comes with this backpack. It has the ideal size for a basketball and enough elasticity to keep the net from tearing. But what I like more about this feature is that it's removable. That way, I can leave it at home and pack the skateboard with me or carry just the bag.
I don't frequently travel long, but this backpack has a feature that makes airport trips convenient. This bag comes with a luggage strap that lets me fix it to a suitcase's handle. All I have to do is slide the handle tube at the bottom of the backpack over the suitcase. That way, all I have to hold will be the luggage itself.
On the downside, the right shoulder strap of this bag ripped off early. I needed to have it sewn.
Pros
Extra skateboard strap for more secure skateboards and less pressure on the back
Tear-resistant high-density nylon lining
Durable polyester that's water-resistant and doesn't smell
Comes with a detachable bag net ideal for a basketball
Luggage strap at the back to make traveling with a suitcase easy
Cons
Right shoulder strap ripped off early
I love the overall look of
this skateboard travel backpack
. Its parts are of high quality, and the additional strap helped me a lot when bringing my skateboard.
10. Oakley Street Skate Backpack
Coming with huge compartments, the Oakley Street Skate Backpack has all the space I need for my things. This backpack features a primary zipped compartment, enough to carry thick stuff, such as my books, laptop, and a few stationeries. In front is another zipped pocket as wide as the primary one that fits some documents or thinner items.
One more pocket I love on this bag is the pocket situated at the front-most side. It's only around half the width of the backpack, but I love it because it fits slighter things. I can place my charger, wallet, keys, and anything as small as these inside. That way, I would no longer have to reach deep into the primary compartment to find them.
I love this backpack's padding, which has two parts, one at the bottom and one inside the bag. At first, I wasn't expecting this design to be comfortable. But when I wore it, I found that these paddings are well-placed, and they provide the perfect support for my back.
At the shoulder straps of this backpack is a unique sternum strap. This component helps me fit the bag on my body better. But what I like more about these bands is that they are movable. By detaching the end clips attached to the shoulder strap and moving them up or down, I get to have the best fit of this backpack on my chest.
However, I think the seller could have packed this bag better. It was folded, so I had to bend it back to its original shape.
Pros
Huge compartments enough to fit stuff of any size
Zipped front pocket for easy access to smaller things
Well-placed back paddings for optimum back support
Movable straps to achieve the best fit; with sternum strap
This skater backpack does not disappoint me. I am happy about the space it has. Plus, it gives me the best and most secure fit.
What to Look for When Buying Skateboard Backpacks
Picking a bag for school is an exciting thing to do. But getting a bag that'll keep up with your skateboarding journey is a different story. Here are a few things to look for from backpacks that can hold skateboards.
Size
You don't always need a huge backpack when all you need is your skateboard and a few valuables. Some bags come with the usual build with an average capacity of 30L to 50L. Bags of larger capacities are more suited for long travels and may not be necessary for school or office.
More specifically, backpacks for skateboards commonly have dimensions of 20″ x 14″ x 6″. Skate backpacks of this size fit most students and adults without looking bulky or overwhelming.
Fit
Backpack brands have various ways to make their bags comfortable for the user. Here are ways to achieve comfort with your bag.
These components are the plushy areas in your bag. We often see these on the shoulder straps and the back of the backpack. A well-padded bag adds comfort by giving you a soft feeling while wearing. It also helps ease the bag's weight by giving your body a hugging sensation.
Chest straps are another way of achieving an optimum fit for the bag. They come with male and female buckles that lock on your chest. When looking for these components, try to check if they're movable. That way, you'll be able to move them up or down for comfort.
Exteriors
The backpack's outer construction is one of the first things you'll notice when checking out bags. Here's how to get a good one.
Unfortunately, not all bag exteriors are equally durable. With that, look for bags made with polyester. Skateboard backpacks of this material have a high resistance to deformation. Also, polyester bags are lightweight, so you get the right balance of durability and ease of wearing.
Another way to ensure the bag's durability is by checking its stitching method. Most quality brands apply double stitching to their bags. That way, the parts and fabrics used do not wear too quickly.
No one wants to deal with rain while skateboarding. However, this natural occurrence is inevitable. So, the only way to secure your bag is by buying one with a water-resistant surface. That way, you won't have to worry about ruining your gadgets and other things inside the bag.
Skateboard straps
One of the primary reasons skateboarders buy a skating backpack is to have a home for their boards when outside and not in use. As a result, choosing a good pair of skateboard straps on the bag will secure the skateboard better.
Most straps come with velcro tape as locks, but take note that not all brands have long velcro. To be more confident about your choice, look for bags with long and heavy-duty velcro straps.
Pockets
Depending on the design, skate bags come with various pocket combinations. Here is how I classify them.
This part is the largest among all pockets. It may come with small partitions inside, or it can be one plain pouch. This zipped pocket holds most of the user's stuff, especially those that take up more space. Sometimes, the main compartment also comes with a built-in padded laptop sleeve to house laptops and other wide gadgets.
The backpack's secondary pocket is thinner than the primary one. This (usually) zipped area holds most thin objects and has pen slots for easy user access. Not all brands come with this pocket, but having it is an added convenience.
Most brands come with one or two exterior pockets in front. These sacs are perfect for small objects like keys, charging cables, headsets, and anything you don't want to dig inside the main pocket for.
My personal preference for these pockets is to be zipper-less. More often, these areas hold a water bottle, one reason why others call them hydration pockets. I won't mind using polyester or mesh as long as these pockets are deep enough to secure at least half of my bottle's body.
Price
Cheap skateboarding backpacks may not always yield the best results regarding functionality and durability. On average, decent but cheap skate backpacks like the Everest griptape backpack have a price range of about $20 to $50.
Other branded bags like an Element skateboard backpack can go as high as $100, but if you want to shop for quality cheap skater backpacks, the ones in the middle of these prices will do.
What Is a Good Skateboard Backpack Brand
To me, the top-tier skateboard bags come from Adidas. This brand has eyes for real sports, thus understanding the needs of an athlete. Adidas backpacks also offer enough comfort, and I love their overall simple backpack styles.
Other brands like Nike and Oakley are also good because of their bags' quality. These cool skateboard backpacks are durable, and I think they're also functional bags.
How Do You Carry a Skateboard
While skateboards are for carrying users, there will be times when they won't be in use, and you will have to bring them elsewhere. With that, let me teach you how to carry a skateboard.
Using a skateboard carrier backpack
There are two types of backpacks that can hold a skateboard. The first one is those I reviewed. Backpacks with skateboard straps carry the skateboard from the outside.
The other type is a plain skateboard bag with a body intended for skateboards alone. It comes as a huge pocket shaped like a skateboard with a wide zipper to insert the deck. But take note that buying this type will require you to secure your board's size first.
Using a skateboard strap
By using a skateboard strap, your board will look like a shoulder bag. All you need to do is wrap both ends of the straps over the width of the deck. Be sure to install them in the space between and near the trucks. Then, you will have to lock them with anything the straps have, like velcros or buckles.
Can You Wear a Backpack While Skateboarding
Absolutely! But before you get into the road, consider the following factors first.
Safety
Weight of the backpack
Size of the backpack
The fit of the backpack
Your skateboard bag essentials
Conclusion
Backpacks aren't only for travel, office, or school work. Most functional bags today come with unique features that cope with the needs of someone active in sports like skateboarding.
With the best skateboard backpack, your dream of traveling anywhere with the things you need is now possible. Always consider the tips I have shared with you, and ensure you get the best value for your money.
If you have questions and inquiries, drop them in the comments section.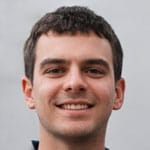 Hi, I am Charles Harris. I opened this site to write as much as I can about my biggest passion – skateboarding!
I started as a clumsy yet passionate rookie 10 years ago to now a still passionate yet much better skateboarder! But I have to tell you, the whole journey has always been fun and rewarding, indeed not without hardship.