In skateboarding, preference and technique should go together. Forgoing either might compromise comfort or ride quality. And like picking clothes or gadgets, we can't help but search for the company or label that makes us most confident.
We tend to solicit ideas from pros or experienced skaters about the best skateboard brands. That way, we can have a more logical and reliable basis during the selection process. Keep reading as I take you on a tour of today's top skateboard brands.
List of Top-rated Skateboard Brands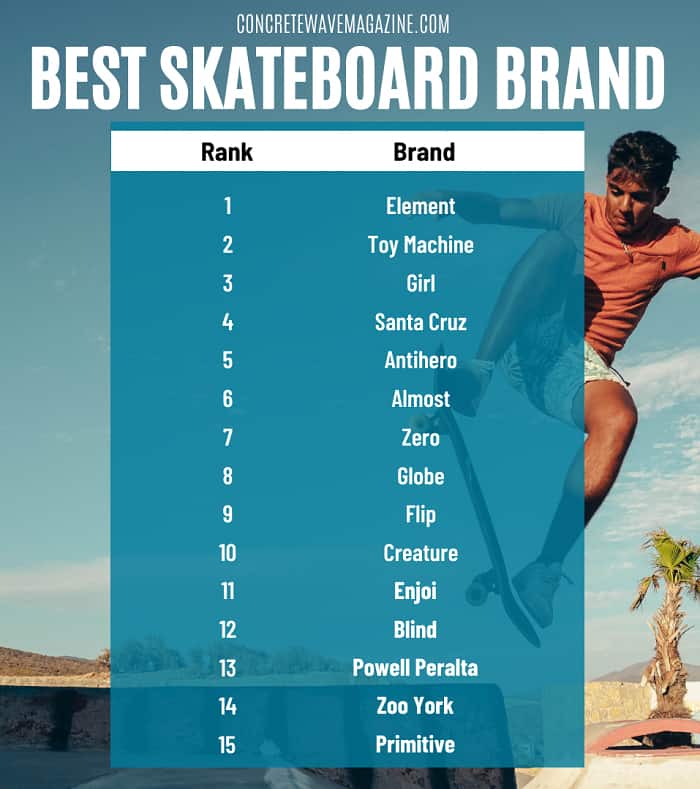 1. Element
Element skateboards represent nature in various ways. These boards come with decks that do not use chemicals in the production process. Such is because of the brand's idea that skateboards will wear out soon and that chemicals do more harm than good.
What's better is besides its reputation for resilience, Element offers a variety of products that works for riders of any size and age. It's also visually pleasing because of its logo with the four elements printed on the deck.
2. Toy Machine
Customizability is what Toy Machine stands for. This brand offers a broad array of parts, letting you build your desired skateboard. Also, it comes with aesthetic designs, attracting riders at a young age.
There are also readily assembled skateboards like the Toy Machine's Complete Skateboard, available in many online and physical stores. Picking this type will free you from having to put the trucks, wheels, and other parts together.
And whether on complete or custom skateboards, this brand manifests durability through its 7-ply decks. They're also poppy, responsive, and ideal for doing tricks.
3. Girl
Featuring a unique female restroom logo, Girl skateboards exude sturdiness and quality, as evident in their 7-ply decks. Like the previous brand, this skateboard label comes with complete skateboards and parts sold separately.
If there's one unique aspect about this brand and a few brands around, it's the variety of clothes it sells. So, not only do you get to build your skateboard but your overall look too.
4. Santa Cruz
Santa Cruz skateboards could be your best partner if you are into doing slides. Making these tricks possible is the brand's unique addition of graphic seals at the bottom side of the deck. It may be invisible, but you'll feel its impact once you begin taking on ledges.
Another thing that makes these skateboards perfect for technical skating is their shape, showing the quality construction imposed by the brand on its products.
5. Antihero
Founded in 1995, Antihero continues to be a prominent skateboard brand up to this day. With the upskill of riders and innovation in skateboarding equipment, this brand managed to update their products and stay relevant.
It encourages all skaters to improve by providing support in the form of modern skateboards. What's good is the brand produces skateboards at affordable prices without compromising quality.
A classic example is the Antihero Complete Skateboard, which comes with a 7-ply deck and ABEC 5 bearings.
6. Almost
Another eco-friendly brand on our list is Almost Skateboards. This brand uses sustainable materials like resin and carbon fiber, with maple being the main element. And if other brands have different sizes, Almost Skateboards offer a variety in deck thickness.
Plus, if you prefer not to assemble anything, you might as well opt for their complete skateboards.
7. Zero
If you are a skater with a hardcore mentality, you might get the same vibe from Zero Skateboards.
Inspired by a group of professional skaters doing complex tricks, this brand came into existence. It suits those with a tough mindset, who challenge themselves on rails and in skate parks.
The best part of this skateboard brand rests on the deck. It's durable, and its best-loved design is the one with the trademark skull logo.
8. Globe
This brand specializes in boards for other sports besides skateboarding. And compared to some of the previous brands, I think this brand has more variety in style.
Globe has cruisers and longboards for skaters who don't like to do technical skating. That's not to say the products aren't high-quality. Its cruisers, for example, come with ABEC 7 bearings, Tensor trucks, and griptape.
9. Flip
Flip skateboards belong to a high-tier board group. While they may be pricey for some, their overall structure speaks for their label.
This brand is one of the top skateboard companies for professional skaters who need boards fit for rugged use. Packed with a sturdy fiber-packed build, it can withstand glides and other tricks without compromise.
10. Creature
The best thing about skateboarding is it's inclusive. And adding Creature Skateboards to our list gives hardcore skaters more skateboard options.
Like Zero boards, this brand has an edgy approach to the sport. It comes with dark-themed decks with skull images and horror-theme icons. While these can be frightening to some, many hardcore skaters will find them appealing.
What's better about this brand is it comes with apparel and accessories to help you stay consistent with the skateboard's theme.
11. Enjoi
Who won't have fun with Enjoi Skateboards? Each board has a patented panda print at the bottom of the deck, giving off a soft and humorous vibe.
Another recognizable aspect of this brand is its array of apparel, parts, and skateboard accessories. And note that these are not cheap additions but durable ones, like that of an Enjoi Whitey Panda Complete Skateboard.
12. Blind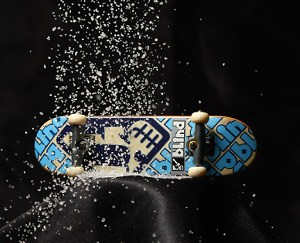 Blind Skateboards started in 1988 and is one of the oldest pro skateboard brands existing up to this day. It's also one of the first boards seen on the ads. Skateboards of this brand embody a bold skull theme, ideal for hardcore skaters.
I like the brand's decks because of their 8-layer maple bodies. Their deep concave shape makes them responsive and ideal for active skating.
13. Powell Peralta
If there are experienced riders, there are also seasoned decks like that of Powell Peralta. Like most popular skateboard brands, these skateboards come with maple, but what makes them unique is their infusion of fiberglass.
This brand emerged as one of the sturdiest brands on almost any selling platform because of its epoxy-based glue. But on top of a tough build, Peralta skateboards are light.
So, they're not only perfect for heavy rides but are also easy and strain-less for the feet.
14. Zoo York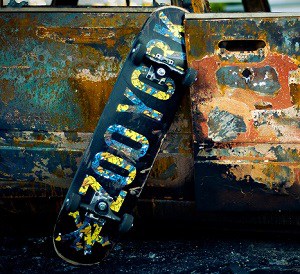 Zoo York did not have a smooth business run as other brands did. But the good thing is it came back on track a few years back, with Zoo York's OG 95 being one of the most popular name brand skateboards.
This skateboard features an 8-inch deck with bearings, trucks, grip tape, and decent-quality hardware. Also, on the bottom side is the brand's classic design embodying the skate culture the brand imparts.
This design also extends to many of the brand's skating apparel.
15. Primitive
Along with the growth of many good skateboard brands are new names that emerged in the skateboard market, like Primitive Skateboards. While it may be a young label that started in 2008, it ensured that its entry would be sustainable.
Evidence of this is its array of skateboards and parts that do not only suit a particular age group but an entire family of skaters.
How to Buy a Skateboard?
For some, buying a skateboard could be like choosing the perfect shirt size, fitting it in, and paying at the counter. However, a skateboard is a mobility item and should need consideration in a lot of factors. Here's a short guide to buying skateboards.
1. Know your style
The reason skateboards vary is to suit different riding spots. Some skate on the streets and parks, while others prefer steep hills and mountains. Knowing your skating style means heading for the most appropriate skateboard type to execute it well.
2. Custom vs. complete skateboard
Skateboards also come in complete and custom versions. Let's know each type's benefits.
Custom skateboards – These skateboards are the ones that come unmounted by the bolts and nuts. Such skateboards are for users who are particular with the specifications of the wheels, deck, trucks, and other parts.
But note that sufficient knowledge of skateboard components is necessary to achieve the build you want.
Complete skateboards – Versus the previous type, complete skateboards give you convenience in matching the parts' styles and sizes.
What you get in the package is a ready-to-ride skateboard, requiring only a few adjustments if necessary.
Complete skateboards are also less costly. So, they can be a perfect choice for beginners and those on a budget.
3. Age and body build
The sizes of skateboards and their parts suit specific riding conditions and could be determined without considering age. But in the case of a 5-year-old skater and an adult, adjustments are necessary to achieve effective results.
If the skater's approaching teenage years or is somewhere around 11 years old at the least, a full-size skateboard is already applicable. It comes with a deck width of 7.5″ to 8.0″.
Should the skater be not of the above age but at least 5'0 tall, the same size range still applies.
On the other hand, riders ten years old at the most can take on junior skateboards sized from 7.25″ to 7.5″ in width and 29″ in length. Such figures also apply if the skater stands below 5'0.
Frequently Asked Questions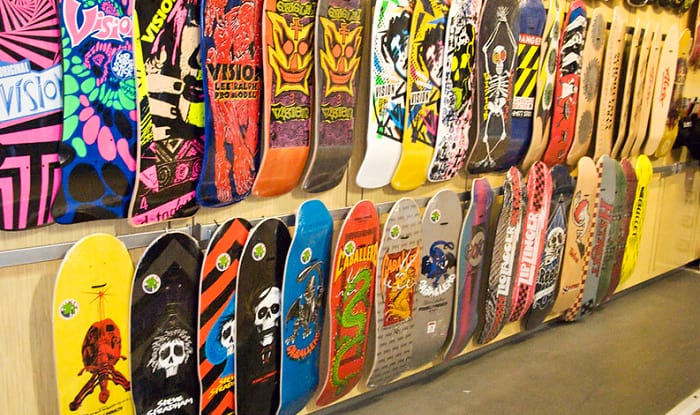 What is the most used skateboard brand?
Whether on skateboards or skating apparel, Santa Cruz tops other brands in usage. But that does not come without a reason.
Santa Cruz skateboards embody quality construction and shape. These are only some of the factors that make the brand's models a gem to many skaters.
The runner up is Powell Peralta. Like Santa Cruz, it has a place in the market with its unique lightweight construction.
How we ranked the skateboard brands
Ranking skateboards is challenging because one or two criteria will not justify the brand's standing. But here are the considerations we used to determine the coolest skate brands today.
The skateboard's overall quality
The suitability of the skateboards for different age groups
Availability of parts and merchandise besides skateboards
Choices between complete and custom skateboards
The brand's reputation in the industry
What are the best skateboards for beginners?
Beginner skateboarders are not only kids but also older people trying to learn the sport. For beginner skaters, the best boards to use are complete skateboards.
Besides being less costly than customized kits, complete skateboards are more straightforward. But note that this type also comes in varying sizes. So, ensure to get the appropriate size and style it with your desired graphics.
Conclusion
For decades, skateboarding has thrived as a sport and a medium of recreation. Up to this day, it remains relevant as more individuals start to have fun, partake, and be competitive in the sport.
And since everything starts with acquiring a decent skateboard, we need to be knowledgeable of the best skateboard brands. Pay attention to what buyers say about an item and where it works best. That way, we'll be able to weigh our options and make objective choices.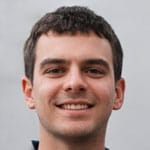 Hi, I am Charles Harris. I opened this site to write as much as I can about my biggest passion – skateboarding!
I started as a clumsy yet passionate rookie 10 years ago to now a still passionate yet much better skateboarder! But I have to tell you, the whole journey has always been fun and rewarding, indeed not without hardship.