Have you ever tried riding someone else's skateboard and wondered why it rides, carves, turns, and pumps so much better than yours? The skateboard truck bushings installed on it probably spell the difference.
Bushings come in a wide variety of shapes and each one is specifically designed for a purpose. Whether you're a speed junkie, a sharp turner, or just after stability, bushings play an important role in your skateboard's overall performance.
Complement your riding style with the best skateboard bushings featured in my review. With so many factors to consider such as rebound levels, sizes, and durometers, finding the right pair can be a tedious process without a skateboard bushings guide.
Read on to discover 12 top-notch skateboard bushing kits worth considering!
Top 1
Dimebag Skateboard Bushings
– Compatible with most skateboard trucks
– The size ranges from 88A-99A
– Provides stability and flexibility while riding
Top 2
Bones Wheels Bushings
– Comes with a warranty
– High-performance
– Withstands the extra weight
Top 3
Orangatang Skateboard Bushings
– Ideal urethane formula
– Great for tight turns or carving
– Promotes safety and highly durable
Best Skateboard Bushing Reviews
1. Dimebag Skateboard Truck Bushings
As a fan of riding, I'm aware that skateboard truck bushings play a vital role in the stability and responsiveness of my board. I'm so glad I chanced upon this Dimebag Skateboard Truck Bushings Kit.
This all-in-one set includes soft bushings, hard bushings, cone bushings, top and bottom cylindrical cone bushings, plus cups and washers.
It's incredible how the skateboard bushings from this kit are within 88A to 99A on the durometer scale, meaning I can easily customize how I want it to perform. Whether you're after rigidity or added flexibility when turning or carving in, you will find the right combination of bushings for you.
The bushings from this kit are also compatible with most skateboard trucks, so revamping the whole truck set-up for all the skateboards I own has never been this convenient!
My skateboard used to wobble a lot before I installed these bushings, so I'm amazed at how safe and stable it is now. These skateboard bushings are also extremely easy to carve in but also perform well while I'm speeding. If your bushings are worn out and in desperate need of an overhaul, you need this!
While most users vouch for the quality and performance of these bushings, heavier riders may need skateboard bushings for heavy riders as the soft skateboard bushings from this kit tend to compress. Otherwise, the ones included are rigid enough to make boarding controllable while not stifling the ride.
Pros
Comes complete with multiple bushings, washers, and pivot cups
The size of the bushings range from 88A-99A for rigidity or added flexibility
Compatible with most skateboard trucks
Provides stability and flexibility while riding
Cons
Not suitable for heavy riders
Experienced riders and beginners alike are impressed by the performance of the skateboard truck bushings from this kit. Whether you're looking to enhance the overall performance of your ride or replacing your worn out bushings, this kit does the job in no time!
2. Bones Wheels Hardcore Bushings
Bones hardcore bushings are highly rated and popular among pro and newbie riders for a good reason. These high-performance, double-action, hardcore bushings allow a flexible setup, giving you the ability to max out your turns before the dreaded wheel bite sets in.
This product's unique feature is the hardcore insert in the center that connects the two sides of each bushing, meaning you have both sides resisting your force, resulting in a more responsive ride!
Bones Wheels Hardcore Bushings elevate your riding experience seriously, so you can expect them to last well. They stiffened up my trucks and held up to my ollies. If you want rigid trucks and need something heftier to put up with extra weight, these are perfect!
An added perk is that they don't creak and resist wheel bite unless I'm deliberately bending too far. And they reset to center pretty much immediately after my wheels leave the ground. These bushings turn remarkably well despite being fully cranked. It's like having loose trucks, without the rattle!
Although these bones hardcore bushings are top-notch, compatibility issues are worth looking into before getting these bushings – the hole in the center may be too small to fit around the kingpin of standard skateboard trucks.
Otherwise, these bushings changed my riding experience radically, and I hope they do the same for you! Every kit comes with a warranty, so that's one less thing to worry about.
Pros
High-performance, double-action bushings
Bones Hardcore for added control and rebound
Offers stability to resist rattling and squeaking
Stiffens up the truck, holds up to the ollies, and withstands the extra weight
Comes with a warranty
Cons
Not compatible with some standard skateboard trucks
The quality of bones bushings medium or hard is unmistakable, and I look forward to using them on all my setups. Don't wait for another second to find out what you've been missing by not having these installed! I think these are among the best skateboard bushings available out there!
3. Orangatang Skateboard Bushings
Orangatang is another highly reliable yet unconventional brand that uses Randy Thane – known as the ideal urethane formula for energetic, high-rebound bushings.
Every set comes complete with short top bushings, taller bottom bushings, and flat washers so you can equip your skateboard truck in one go. These bushings are on the soft side for added ease when turning and increased responsiveness.
After I installed these, I got a lot more rebound and verve out of my board, which made pumping much easier. It feels much more like surfing, and I believe I'm getting a lot more value out of my time on it! These bushings come with a broader and taller barrel shape than most products, thus carving so effortlessly and responding very swiftly.
Talk about something that makes a difference! These are designed to make riding a more reactive experience and man, do they work! I get a much better-controlled turn with these installed in both my boosted board and my longboard.
These are great for cruising and carving but do note that it may give you wobbles at speeds faster than 30mph, but don't worry, they're safe and highly durable.
When I carve, the bushings have a much more precise "give" than ordinary bushings do – I can make slight adjustments in my stance while rolling through a low carve, and the bushings respond accordingly. To maximize the benefits of these bushings, make sure to compare with a weight table to make sure you're getting the correct set based on durometer scale ratings.
Pros
Manufactured using an ideal urethane formula for energetic, high-rebound
Complete set of top and bottom bushings plus flat washers
Responds swiftly, great for tight turns or carving due to large-size barrel shape
Promotes safety and highly durable
Cons
Tends to wobble when you go faster than 30mph.
There is no way I could be any happier with this purchase. I would recommend these bushings to anyone looking to upgrade their stock bushings – it's a phenomenal set that's guaranteed to give you an exhilarating ride. I'd classify these as super carve bushings!
4. Bones Wheels Hard Bushings
Bones Wheels is undoubtedly one of the best manufacturers of quality urethane bushings from the USA. These high performance, double-action bones bushings give you superior control while turning without being rigid.
What sets these bushings apart from the rest is the hardcore insert in the middle that prevents the bushing from bulging out of the other side. This increases your resistance to turning for a smooth and safe ride.
I've blown out several bushings, even double barrel bushings from other brands throughout the years, but these bushings outperformed most of them. These bones hardcore bushings are great for anyone who prefers a tight truck. The inner hardcore allows a smooth rebound, while the double cone shape gives you space for taking sharp turns and carving.
Unlike other bushings that are not suitable for heavier riders, these are defiantly firm and give me the confidence and ability to avoid losing my balance when landing due to my weight.
In detail, these 96a bushes don't over-compress and burst as less reliable soft skateboard bushings do, but I did encounter some squeaking. I also love how you get two bushings with flat washers included, so you don't need to look around for compatible washers to make them work.
With conventional bushings, my skateboard tends to drift left and right, these bushings are the only ones I've tried that return to the center when I give my board a proper push. Hence, I highly recommend these skateboard bushings for heavy riders, I can tell by their performance that these were made and built to last.
Pros
Quality urethane bushings
Double-action bones bushings offer control without being rigid
Equipped with a hardcore insert for riders who prefer a tight truck
96a bushes do not over-compress and burst, ideal for heavy riders
Full set of bushings and flat washers
Cons
Some users encountered a squeaking noise while riding
I've had multiple sets of bushings over the years, but most of them have never been better than these from Bones Wheels.
5. Orangatang Knuckles Skateboard Bushings
If you want a juicier bounce in a tight package, know that these knuckle-type skateboard bushings from Orangatang will deliver as promised!
Like all skateboard truck bushings from this brand, they're poured in their exclusive Randy Thane formula for extremely high rebounding capabilities. Thanks to their gumdrop shape, they're extra snappy and unrestrictive!
These gums let you dig and push in with enough leverage to gain momentum as you cruise your way to the streets, giving you more options to ride your longboard without the need to push kick. It allows you to shift your weight from left to right with ease, therefore handing a smooth transition while zigzagging. I have hit 30+ mph on these and did not experience speed wobbles even when pretty loose on my cruiser board.
These knuckle bushings also give you the edge to carve and pump on longboards. It gives you the feeling that you are one with the board as you move – as if you're dancing while cruising on the streets! It's not too soft and squishy as the orange ones, but it gives you an amazing rebound as it propels you back.
Knuckles are compatible with most reverse-kingpin longboard trucks, but because they're taller than most stock bushings equipped on traditional-kingpin trucks, compatibility may vary. Otherwise, these bushings are a big and welcome upgrade to other bushings I've tried that fell short of my expectations.
Pros
Randy Thane formula promotes extremely high-rebounding capabilities
Extra snappy and unrestrictive
Lets you dig and push in with enough leverage to gain momentum
No wobbling even at top speeds
Gives you the edge to carve and pump on longboards
Cons
May not be compatible with all reverse-kingpin longboard trucks
Knuckles are great for riders who need a faster edge-to-edge response and demanding carving capabilities. If you're on the lookout for skateboard bushings for tight trucks, you've found your match!
6. Dimebag 88A Skateboard Bushings
Looking for a quick upgrade? Here's a premium set of bushings from Dimebag made of high-rebound urethane. They tip 88A on the durometer scale and are classified as soft bushings. With this complete set that comprises conical top bushings and cylindrical bottom bushings, you will have enough parts to customize 2 skateboard trucks.
These Dimebag 88A Skateboard Truck Bushings provide a great custom touch for rebuilding, resulting in high-performance rides. These push you forward with more force with each stroke compared to stock ones. I've tried pumping around with these bushings installed, and they worked well as the urethane is quite energetic and bounces back to the center.
These bushings make leaning effortless and are great for whipping around tricks. You can expect even more rebound as you crank them down tighter. I would recommend this to anyone who is anticipating to do a lot of turning, free riding, cruising, and even carving!
If you're a light rider who prefers loose trucks, then these bushings will suit most of your needs. If you're on the heavier side, choose a set that tips higher on the durometer scale since these are way too soft and prone to breakage. Overall, if you want to score quality bushings without the steep price, this set is a good choice!
Pros
Made of high-rebound urethane
Full set of conical and cylindrical bushings for two trucks
88A bushings, great for rebuilding, resulting in high-performance rides
Makes leaning effortless and can be used to perform tricks
Ideal for turning, free riding, cruising, and carving
An affordable price
Cons
These soft bushings are not suitable for heavier riders
I would recommend these bushings to anyone who needs a good set to start with. Feel free to experiment and adjust these parts to your liking; they might just give you the ride you've been gunning for!
7. Shorty's 95A Doh-Doh Bushings
If you like your trucks tight but still want a little flex, you'll love these 95A bushings from Shorty's! Dohs-dohs are known to be made from urethane of the highest quality so they're hard-wearing. Splits and cracks get in the way of exhilarating rides, and the molded, round edges on these bushings are designed to resist them efficiently.
They make perfect replacements for worn out, or smashed bushings, and a great way to revamp your ride for a tailored feel fit! Although they're extra hard at 95A, I love how they still respond well when turning with minimal effort. I have them installed in my shortboard and carve the skate park like butter!
I consider my Doh-Dohs all-around bushings because they are awesome for all styles of riding – pool, ramp, street, or ledges. An added perk is that they keep me from catching wheel bite which instantly ruins my riding experience. Doing tricks was a breeze after I popped these bushings in!
95A bushings can accommodate heavy riders, however, those over 220lbs are probably better off with 100a skateboard bushings that are rock hard. Although I ensured I cranked these down well, they still turn amazing well. I didn't even have to break them in, they were comfortable from the onset!
My carves are noticeably smoother and more responsive since I installed these bushings on my truck – stability is just as superb even while practicing static tricks. They also hold up very well with tight trucks, maintaining their shape without losing their firmness. I honestly don't see myself settling for anything less!
Pros
Made from the high-quality urethane
Rounded edges are designed to resist splitting or cracking
Responds well while turning with minimal effort
Prevents wheel bite
Does not require breaking-in
Cons
Skaters over 220lbs will need the 100A Rock Hard variety
I've had plenty of trouble with the standard bushings that warehouse skateboards come equipped with so I replace them with these every time I get a new pair. Give these a go if you haven't already!
8. Shorty's 92A Doh-Doh Skateboard Bushings
Shorty's have a cult following and have been manufacturing bushings for nearly three decades – a true testament to their quality and durability. Doh-Dohs, as riders fondly call them, are made of superior-quality urethane and are built to last for years.
This set of 4 Shorty's 92A Doh-Doh skateboard truck bushing ranks 92A on the durometer scale and are classified as medium-soft bushings.
I specifically like how these bushings are molded with round edges making them resistant to splitting. These bushings are a massive improvement over the ones coming with my trucks that crumbled in no time. Although they are medium soft in terms of hardness – they provide the perfect amount of stability and control for my shortboard cruiser.
If your bushings are in bad shape, worn out, or are custom stock bushings that lack responsiveness, try these instead. They're great aftermarket bushings that don't compromise quality and your safety. I'm not surprised that many users swear by the endurance and multi-tasking benefits of these skateboard bushings.
These bushings are suitable for standard-sized penny board trucks and longboards; however, the bottom bushing does not fit precisely into position when used with some skateboard truck brands. I advise looking up reviews and forums that discuss this in detail.
Overall, these bushings are an excellent alternative to incompressible bushings that come with ready-made skateboards.
Pros
Shorty's bushings are known for their high-quality and durability
Made of superior-quality urethane that's built to last
Molded with round edges to prevent slipping
Provides the perfect amount of stability and control
Safe to use and great for multi-tasking
Cons
The bottom bushing does not fit precisely into position in some trucks
With just the right amount of tilt and over-the-top stability, you can't go wrong with these bushings from Shorty's. Snap one up and immediately feel the astounding difference!
9. Independent 90A Cylinder Cushions
Independent is another popular brand at the forefront. You'll be stoked to find that these are manufactured using their ultra-high rebound urethane formula, allowing a great deal of flexibility when carving and turning.
Coming in at 90A medium on the durometer scale, they offer a great deal of flexibility but remain firm like hard bushings do. Every set comes with two-barrel bushings, two conical bushings, and two washers so you can pop them right in and get riding.
In terms of compatibility, these bushings will fit your Independent skateboard trucks to a T, but cut a great figure in other trucks as well since they're standard cylinder bushings. This means you'll be able to experience the awesome benefits of these bushes, whatever your set-up is!
Suppose you love flexing tricks on skateboarding ramps, this cone and barrel combo packs a 2-in-one punch! It gives you the freedom to take sharp turns without stifling the feel, resulting in a better grind. These truck skateboard bushings increased my carving ability times 2, so I'm glad I switched my stock bushings with these.
While they seem pricey for some users, with less distortion, better rebound, and stability, these bushings offer better value for your money in the long run, so don't give it another thought! They're a far cry from regular bushings that burst or wobble as you go faster. Simply break them in and adjust as needed to fit your riding style.
Pros
Made using Independent's ultra-high rebound urethane formula
These bushings offer pliability when turning but remain firm
Complete set of barrel bushings, cone barrel bushings, and flat washers
Fits Independent and other standard skateboarding trucks
Minimal distortion, great rebound and stability
Cons
Pricier compared to other brands
If your stock bushings continue to fail you, these independent bushings will get you back in action in no time! They've been tested extensively by pros and beginners alike, so you know they're fool-proof.
10. DreamFire 92A Skateboard Bushings
Rebuilding my longboard truck can be a daunting task, so I like how the truck skateboard bushings from this DreamFire set made this convenient for me.
You will receive a full set of bushings, medium and large pivot cups, as well as cup washers with every order. These accessories are enough to customize two skateboard trucks and are ideal for rebuilding DreamFire Medium Truck Bushings.
These rank 92A on the bushing durometer scale and can be classified as medium-hard, which is great. This means they have the pliability of medium bushings but are also durable enough to promote stability as hardened bushings do.
I'm glad to have found a middle ground with these longboard bushings; they work well regardless of your skating preference and ensure a smooth, safe, and easy ride.
Also, you can choose among a collection of bright and cheerful colors, including sky blue, green, orange, purple, red solid, and more.
A skater noted that the cups that come with this kit are a bit big, so it's important to check the dimensions of your truck before locking in the purchase.
Otherwise, these skateboard truck bushings are of excellent quality and priced reasonably. What's more, your purchase is backed up by a 100% money-back guarantee if you're dissatisfied for any reason, and it doesn't get any better than that!
Pros
Comes with a full set of bushings, medium and large pivot cups, and cup washers
Enough accessories to customize 2 trucks
Medium-hard bushings suitable for different riding preferences
Comes in multiple color options: sky blue, green, orange, purple, red solid, etc
High-quality but reasonably priced
100% money-back guarantee
Cons
The pivot cups that come with the set can be too big for some trucks
If you're after a tighter truck but enjoy the flexibility soft skateboard bushings have to offer, you've found your match and the perfect middle ground! Break them in and adjust them as you please to get the feel and ride you've always wanted.
11. Shappy Skateboard Truck Bushings
Whether you're a beginner trying to learn the ropes or a pro who enjoys pulling off hardcore tricks, these Shappy Skateboard Truck Bushings will get the job done for you.
Each set comes with top and bottom bushings, cup washers, and pivot cups that fit most 7-inch longboards. You can reinforce two skateboards with available parts in this package. Best of all, they are made of high-quality urethane that's durable enough to withstand your riding demands.
Upon installation, I immediately felt the difference in the way my skateboard responds to sharp turns. These cone bushings tip 88A on the durometer scale and suit riders who prefer loose trucks. Expect minimal impact and maximum comfort as soon as you break these babies in!
Rigid turns can lead to untoward accidents so I love how these bushings cushion the ride without going floppy. They're stiff enough for downhill racing but pack an amazing rebound when carving in. With both responsiveness and stability accounted for, you get the best of both worlds with this set!
Do note that heavier riders would benefit more from harder bushings since these are designed for skaters on the lighter side. Although they are classified as soft bushings, they do pack a punch and absorb impact incredibly well compared to hard ones. I like how the center point stays strong while still giving me the ability to lean and turn with ease.
Pros
Complete set of bushings, pivot cups, and cup washers, enough for 2 skateboards
Suitable for most 7-inch longboards
Made of high-quality urethane for durable use
Ideal for riders who prefer loose trucks
Gives minimal impact while ensuring maximum comfort
Simultaneously provides stability and rebound
Cons
Not suitable for heavier riders
Who doesn't enjoy a lively rebound? I know I do! If you're looking into energizing your ride and street skating style without compromising stability and safety, you won't regret snapping up this set!
12. Independent 94A Cylinder Cushions
If you're hard-pressed to find skateboard bushings that provide you with both agility and responsiveness, look no further. These Independent 94A Standard Cylinder Cushions are a cut above the rest with their ultra-high rebound formula.
Aside from being receptive, you can also expect to attain the balance you need while performing technical tricks and taking sharp turns.
These bushings come with a durometer rating of 94A for hard cushioning. If you end up over tightening your truck to achieve stability when cruising – you can skip that part when you pop these bad boys in!
You get the best value for your money with this 4-pack set inclusive of washers, no need to dig around for additional parts to make them work. They're easy to install and maintain, so make no second guesses.
They're my favorite for taking on slides, or railing through turns – anything where I want to be able to manage their suspension precisely. I also enjoy pumping around with these bushings installed as the urethane is hyped but allows me to bounce right back to the center with ease. With conical and barrel bushings paired, you can expect no less than stability, safety, and responsiveness rolled into one.
These are perfectly compatible with Independent Skate Trucks and other skateboard truck brands, however, it would be best to check the dimensions of your truck to ensure a neat fit. All in all, I see myself repurchasing this set to replace worn out bushings or to refurbish other trucks I own.
Pros
Offers agility and responsiveness
Manufactured using Independent's exclusive, ultra-high rebound formula
Ideal for hard cushioning
Complete set of conical and barrel bushings plus bushing washers
Easy to install and maintain
Cons
Not compatible with all standard skateboard trucks
Independent Skateboard Cushions is a crowd favorite for obvious reasons – they do exactly as they say! Snap them up, take them for a spin, and feel the immediate difference!
What to Look for When Buying Skateboard Bushings
With the variety of skateboard truck bushings out there, picking the right set is critical to the stability and performance of your ride. Choosing the best bushings for skateboard trucks highly depends on the type of board you ride so you can get the right skateboard bushing shape, your weight, your riding style, and other personal preferences.
If you're into street skating, bowl and park skateboarding, or technical tricks, it would be best to install cone bushings or skateboard truck bushings that are barrel-shaped. Longboards typically require softer bushings that give the rider room for flexibility when carving. Skaters who are into downhill riding and require faster speeds will benefit from a hard and stiff durometer bushing better.
It's also important to note that skateboarding bushings come in pairs. The top bushing on your truck makes your board turn, then the bushing on the bottom can be adjusted and tweaked by tightening or loosening the nut for responsiveness. Loose means better turning but less stability, especially at high speeds, and tight means more stability but less responsiveness.
Other Important Factors to Consider
What are bushings on a skateboard? How do they work?
Skateboarding bushings are parts that fit around the kingpin of your skateboard truck; these take control of the responsiveness and agility of your board. Bushings come in a variety of shapes, sizes, and hardness, so you can alter your skateboard according to how you want it to perform.
Bushings give you the ability to maneuver when you lean in a direction, depending on your weight and the stiffness, and the amount of force you apply. When you make a turn or carve, the force given compresses your bushings and the angle of your trucks' hangar changes.
When replacing stock or worn out bushings, the bushing seats or the opening where they will be installed support the bushings and prevent them from compressing when riding. The bushing seat has two categories – open and restrictive bushing seats.
Your bushings also assist in allowing your board to pivot and turn smoothly. Stiffer bushings will result in a more resilient board, which will work to your advantage when doing tricks. For easy movement when carving or just cruising streets, looser bushings are a good option.
What are the different types of skateboard bushings?
Barrel Bushings – These bushings are known to offer stability and are commonly used for skateboards and longboards alike. If top speeds and downhill rides exhilarate you, barrel bushings are perfect for you. The wider surface area of a barrel bushing also provides more resistance and gives you a stable and safe riding experience.
Cone Barrel Bushings – These skateboard truck bushings give your board the ability to pivot and turn seamlessly and are typically positioned close to the deck. These bushings are standard and often supplied as stock when you get yourself a new truck. Cone Barrel or conical bushings are ideal for all riders, but both street and skate park skaters benefit from them more. This type of bushing assists riders in carving with ease and in handling sharp turns.
Double Cone Bushings – Many skateboarders attest that these bushings are the best combo and made a significant difference in the responsiveness of their turns. These double conical bushings are perfect for street and freestyle riders who require precision in their pivots and carves. The double cone bushing is installed with the widest part facing the truck so that there is less intrusion near your deck, hence, less resistance when turning.
Hourglass Bushings – These are also conical bushings but are flipped so that the smaller areas are placed on top of one another. These shaped bushings specifically make a longboard extremely responsive, turning and carving are significantly easier in effect. Hourglass bushings are not recommended for downhill riding as high velocities will cause skateboard trucks to wobble.
Step Barrel Bushings – These bushings are exclusively designed for longboards. Unlike hourglass bushings, step barrel bushings are great for downhill riders where stability and rigidity are more important than making sharp turns. Stepped bushings promote lean resistance and rigidity for a safe and stable riding experience.
Why do you need skateboard truck bushings?
Skateboard bushings are vital in building a safe, sturdy, and responsive setup. Consider them as your skateboard's suspension system that dictates how well your board turns and responds.
All trucks are equipped with stock bushings when you get them, but you may replace these skateboard bushings if you're not satisfied with their performance. Some users prefer tighter trucks, and if you are on the heavier side, skateboard bushings for heavy riders will work to your advantage. Remember to break in your stock bushings first to help you determine if you need to replace them.
When you are looking for skateboard bushings, maybe you also will be interested in the list of lubricant for skateboard bearings. You can also find other in-depth reviews and buyer's guides on top rated skateboard hardware.
Frequently Asked Questions
What are the most trusted skateboard bushing brands?
Some of the most trusted skateboard bushing brands are Bones Wheels, Independent, Dime Bag, Shorty's, Khiro, Oust, and Mini Logo. These brands are widely used and known for their superior quality, whether you need bushings for your regular skateboard or longboard.
Should I get soft or hard skateboard bushings?
Considering skateboard bushings hard vs. soft highly depends on your weight. Remember that bushings are designed to compress when you swerve or turn, so if you're on the heavier side, bushings that are too soft will affect your ability to balance.
As a general rule, the heavier you weigh, the harder your skateboard bushings should be. Softer bushings are suitable for lighter riders who prefer loose trucks since these provide ease when turning and compress the easiest. Do note that not all brands classify their skateboard truck bushings the same way, so choose your bushings according to your weight and how tight or loose you want your skateboard truck to be.
When should I replace my skateboard bushings?
Polyurethane, the material bushings are made of, deteriorates, breaks, and loses its shape over time. Signs of structural damage such as cracks, crumbling, noise, and splits indicate that you need to have your skateboard truck bushings replaced.
You may also need replacement bushings if you want to customize and alter the way your board rides. Bushings generally last for a while, but this also depends on how often or how aggressively you skate.
What is bushing hardness?
Brands categorize skateboard bushings as soft, medium, or hard and are measured by skateboard truck bushing durometer. Most brands use the Durometer A scale, and others, like the brand Bones Wheels use the b scale.
Soft bushings have a durometer below 90A or 70B and are known to give riders better flexibility when carving in. Medium bushings are within the range of 90A (70B) and about 96A (76B); these bushings are also responsive and are great for all-around skateboarding. Lastly, harder bushings fall within 96A (76B) and higher; they offer the most stability but are less responsive when turning.
Can you ride a skateboard without bushings?
No. Bushings are critical parts of skateboard trucks. Every truck is equipped with two bushings – the street-facing top bushing, and the board-facing bottom bushing. Manufacturers modify skateboard bushings according to what you need to ensure safety and stability.
Skateboard bushings are responsible for absorbing pressure and impact, hence their importance. Think of bushings as your skateboard's suspension system that dictates how well it performs. Now, would you still consider riding without them?
Where can I buy skateboard truck bushings?
Skateboard truck bushings can be purchased from Amazon, eBay, and specialty shops that offer skateboard gear and riding equipment. It's also worth checking out websites of the brands that carry bushings. Make sure you are purchasing from a reliable source to ensure your safety and an awesome riding experience.
Conclusion
High-quality bushings generally last longer and perform better, so although it might be appealing to choose less expensive options, it's worth spending a little more. Before buying skateboard truck bushings, checking out reviews online, specifically on reddit, and information provided by brands alongside their products is highly advisable.
Any skater should know that skateboard bushings may be one of the smallest parts on your skateboard and may seem negligible, but it plays a vital role in keeping your ride smooth and assists you when turning and pivoting. Make sure to take into account your weight, skating style, and the type of skateboard you own before locking in that purchase.
If you are bent on getting the best skateboard bushings available out there, I hope reading these reviews help you seal the deal. Having the right set of bushings do spell the difference between night and day!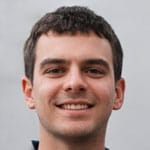 Hi, I am Charles Harris. I opened this site to write as much as I can about my biggest passion – skateboarding!
I started as a clumsy yet passionate rookie 10 years ago to now a still passionate yet much better skateboarder! But I have to tell you, the whole journey has always been fun and rewarding, indeed not without hardship.