Skateboarding has come a long way, beginning in the early 1950s when skateboards were made of wood planks and metal roller wheels. As time progressed with new styles, materials, and the number of skaters increasing every year, the best skateboard decks were made.
Despite what many young skaters may think, the best skateboard deck varies depending on external factors, such as the weight of the rider, skate style, shoe size, and budget, from person to person. In this article, we'll deliver a fruitful and honest review of some of the best skateboard decks for streets that will surely satisfy your skating needs.
Top 1
Blank Decks 1DEWBN775
– Durable board deck
– Perfectly concave deck
– Various sizes to choose
Top 2
Moose BK175D-NAT
– Durable
– High-quality maple wood
– Cheaply priced board deck
Top 3
CCS Blank Skateboard Deck
– Blank board deck
– Cheap price deck board
– Can hold up to 330 pounds
Best Skateboard Deck for Street Reviews
1. Blank Decks 1DEWBN775 Skateboard Deck
Next is this 1DEWBN775 Blank Decks Warning Skateboard Deck that is 7.75 to 8 inches, and ideal for beginners. The concave-shaped board is made of solid maple wood and has a perfectly-right elevated nose and tail, both of which permit greater control when skating. Also, the maple deck was made from an authorized manufacturer in China
Also, I like this board deck's featured price. It is offered at a low and convenient price for budget skaters. Moreover, the durability of this deck board is amazing, despite being sold at a low price. It lasts long and can withstand any kinds of pressure. Stability is another notable feature that contributes to its overall praiseworthy performance.
This is great for street skating, especially when sliding on a mountain street. The control you get is superior because of the perfectly concave structure that this board deck has. It secures your skateboarding journey, which is a big factor that made me this deck board one of my favorites.
However, this blank board also has its flaws. Some buyers obtained faulty decks, particularly ones with hairline cracks, which I find quite disappointing. Also, others have found their board deck a tad bit heavy, but I guess that ultimately depends on each board deck user.
Pros
Various sizes to choose
Durable board deck
Perfectly concave deck
Stable deck for cruising on streets
Cons
Multiple buyers have obtained ones with hairline cracks
Some deem them a little too big
This is composed of multiple wood layers that are glued together to resist cracking during use. It also strongly guarantees your skate happiness. Therefore, make sure that your deck collection includes this blank skateboard.
2. Moose BK175D-NAT Skateboard Deck
Next is the Moose BK175D-NAT Blank Skateboard Deck that has gained a lot of attention in the market these days. This has amazing features that surely surpasses your standards.
If you are looking for one of the best skateboards for street skating, then you are lucky to cross this as it has been recognized by many professional skaters as a superb skateboard deck for streets and many more.
I love how simple it is as a deck, with no design only a sophisticated minimalist style but still offers strong durability. From the design to the quality of the board, I must really applaud this.
The skateboard deck's concave structure is another feature that I love. Amateur, as well as expert skaters, will obtain great stability when using this board. Its steep concave structure is highly preferred for stunts, such as flipping tricks or gliding on railings. Also, thanks to its wooden composition, it is ideal to withstand contact pressure.
Additionally, when looking for a deck board, one thing you should consider is its price. Surprisingly, this board deck from Moose is sold at a cheap price. A cheaply priced deck board while sustaining great performance is rare to find nowadays, but this board offers all that is mentioned above! You can glide on the streets, in the parks, or anywhere else that you like with this board deck.
There are reviews where some people have noticed strain cracks after using them, but it happens on every deck where the bolts are locked down too much. Moreover, this may have been a user mistake and not due to the quality of the board. Other than that, I found no flaws at all.
Pros
Crafted from high-quality maple wood
Durable and good for street skating
Highly controllability and has excellent stability
Cheaply priced board deck
Cons
May contain some pressure cracks
Overall, if you're looking for an affordable deck board with many notable features, this one is a right fit for you. It is a blank board deck that you can customize with slick designs to your linking – how cool is that!
3. CCS Logo Blank Skateboard Deck
Next, the CCS Logo Blank Skateboard Deck which hails as the best skateboard setup for streets. This one has all the great features that you can think of. Durability, stability, elasticity, design, you name it.
The durability of this deck is spot on. It's certainly built to last. In short, for both beginners and seasoned skaters, CSS blanks are a decent choice, covering anything from stability, style, to toughness. Using these board blanks, you can conveniently grind on rails and cruise quickly.
Significantly, because of the durability of this board, it is more likely to be used on streetways and can carry all the loads that you bring. When it comes to street skating, you need to have a board that'll endure friction, and this one does just that. This was made to conquer any skating problems.
These decks can hold up to 330 pounds, which is one of the best features offered by this board, but make sure you choose a width that matches your skateboarding skills. You are offered an option to develop artistic creativity because they are blank boards.
Give your skateboard deck a new appearance in your own artistic theme because it surely lightens up the mood of this board especially when you are using it in your daily skateboarding.
What I find disappointing in this board is, it doesn't include a grip tape. It should be a perfect deck board if this board comes with a grip tape. And, despite having a cheap price it's such a hassle to buy the gripping tape separately. Nonetheless, it is still worth a try.
Pros
Cheap price deck board
Highly-durable and has great stability
Blank board deck
Can hold up to 330 pounds
Cons
Doesn't come with a free grip tape
Finally, if you are eager to get a cheap priced board then this is for you! It has one of the best positive reviews in skateboarding decks for the streets category. It is durable and has strong stability in it. So, don't hesitate to choose this one.
4. Bamboo Skateboards Graphic Skateboard Deck
To start, we have the Bamboo Graphic Skateboard as one of the best picks in the market. This features a 6 ply combination of bamboo and maple, which improves the sustainability of the board while retaining its strength. Also, skaters using this will have more control towards skating in streets because this board offers great elasticity and flexibility.
I am vastly fascinated by the producers of these boards, offering eco-friendly solutions, such as providing alternatives to minimize maple deforestation. All in all, it is a well-thought move.
What's more, these deck boards are sturdy, robustly withstanding even the most immense pressure. This is great, especially when doing flipping tricks. You can brush your worries aside when using this board by Bamboo Skateboards. Furthermore, it is nice to cruise and perform tricks with this board as it can hold loads up to 220 lbs.
Also, when looking for a board deck that offers more pop, this deck is ideal. It allows you to enjoy your skating journey by accompanying you with its well-rounded features.
This board deck has different sizes, from 7.75" to 8.25", so there are plenty s for you to try on and ultimately select the most appropriate. Skaters of any size can definitely have their own perfect board. Sizes of deck boards greatly impact your skating performance, that's why this company offers a variety of sizes for you to have one that's fitting with your own size.
Additionally, it comes with vast choices of designs. To be honest, the designs of the deck boards are superb. It has fully-furbish finishing touches that emphasizes aesthetics. You'll without a doubt attract attention while using this board deck, especially when you're gliding with your skater pals.
You can skate in parks, streets, or railings if you're doing tricks with this skateboard deck. It is compatible with any scenery you want. It is great for street skating, which is what I loved the most about this board. Not to mention, the slick design of the deck gets a lot of attention from people. You can rely on this board deck as it provides you 100% satisfaction when skating.
Thanks to the outstanding performance that this deck board offers, I haven't found any defects or flaws. Also, this has all the best features that I can find on any deck board. I highly recommend that you give this a try because admittedly, this is one of my best purchases.
Pros
Provides more pop, stability, and durability
Eco-friendly deck
Offers various colors and sizes
Best for street skating
It is safe to say that this is one of the best street skateboard decks I've found. I am sure you will love it as much as I do.
5. rabd Blank Skateboard Deck
Another great skateboard deck is the rabd Blank Skateboard Deck, which comes with cold-pressed 7ply highly-premium quality maple wood. As such, it guarantees superior performance and overall unrivaled skating experiences. This is specially made for starters but even advanced skaters can use it to enhance their controllability in skating.
What I liked about this board is that it provides amazing pop when skating in the streets. It offers a magnificent cruising feeling thanks to its lightweight but durable composition. Moreover, the concave structure of this board allows for more control when doing tricks or making sharp turns in alleys.
When talking about an eye-catcher board deck, this definitely is the one! It has amazing designs to choose from. Also, they sell blank boards for you to customize them with your own designs.
When you're looking for a board that you can ride on the streets, in parks, or even in railings when doing flip stunts, then this board is the one. The vast compatibility of this board surprised me, it can be used on any flooring. Its versatility is indeed \quite impressive.
The one downside of this is that there's no free grip tape. It would be a great deck for skateboarding if gripping tape was included. Nonetheless, as you ride it, it feels sturdy and grants you a magnificent feel.
Pros
Good for street, concrete flooring, parks, or wood ramps
Stable and durable board deck
Vast designs to choose
Cold-pressed 7ply maple wood
All in all, this is a great purchase. It comes with amazing features, such as strong durability and credible stability. Also, there are a lot of slick designs for you to choose from. So, get this one now!
6. JFJ Black Maple Skateboard Decks
Next is the JFJ Maple Skateboard Board. It is an average concave deck that fits with any form of skating. It's amazing for street skating and a decent replacement deck for rookie skaters. Flip stunt novices and expert skateboarders will also find this neat for different flashy movements. What's more, it comes with skateboard grip tape.
For street skating, this board deck from JFJ Skateboards excel. The board's quality is superb that even beginners who don't know a lot about skating can recognize its embedded amazing features.
The first feature is the durability of the board. I didn't expect this board to be durable enough to withstand pressure from stunts, such as flipping tricks. Yet, it is one of the good street skateboards that I was able to score on the market. Thanks to its durability, all of my skating ventures are amazing.
The stability of this board is also awesome. I love how well they constructed this board, I can see the efforts of the producers, and all of those efforts really paid off. Being durable while maintaining stability is a plus factor for any skateboard's performance.
It is easy to do deep turns with this board deck because of the flexibility that it has. I prefer boards that are flexible so that tight turns aren't impossible, especially in small alleys. Moreover, this board never fails to amaze me. Moreover, the concave design that this board deck has makes it easier to glide whilst maintaining speed.
When it comes to street skating I have no problems with this deck board, but its mounting holes were a bit off. The mounting holes aren't evenly cut, as a result, they are not compatible with any mounting screws that I own. But, it seems like the defect only happened to me and not to other buyers of this board deck.
Pros
Included with a grip tape
High-quality material
Good board for street skating
Enhanced durability and stability
Flexible board deck
Cons
Unevenly cut mounting holes
In general, this is a big thumbs up for me. It has high-quality features that'll provide you satisfaction. Not to mention, the durability and stability of this board surpassed my expectations. Definitely, a must-have!
7. Moose Blank BK1775-DBL Skateboard Deck
This again is from one of the famous skateboard deck brands in the market. The Moose Blank BK1775-DBL Skateboard Deck. One of the best features of this is its light-weighted but capable composition. It is a plank of 7-ply Canadian maple wood glued all together using industrial strengthening glue.
It has different sizes from 7.0" to 8.75" and has different colors offered. It is ideal for youngsters who are just starting to skate. It can also be skated in streets, parkways, alleys, and wood ramps. Moreover, I liked how this board was highly-made from scratches and was molded into a strong board deck.
It is a colored blank board deck that offers you to customize it based on your preferences. This board is offered at a cheap price, despite the brand being known for having the best skateboard decks in the market. Selling it at an affordable price is one reason why this deck excels.
Generally speaking, a lot of skaters love to use this board for street skating. Its steep concave design was well thought out. But, for skateboarding tricks, this might not be a good choice because it cannot hold out against intense contact pressure. Adversely, it is neat for running errands.
Pros
Different colors and sizes offered
Good for a starter board
Durable and strong deck board
Affordable board deck
Light-weighted board
Cons
Can not bear with intense skateboarding tricks
Nevertheless, it is still one of the better options in the market, considering the downsides of this deck board. The overall design of the board is elegant and its performance is top-notch. Grab yours now!
8. Moose Old School BK1030 Skateboard Deck
First of all, just as experienced skateboarders, this Moose Old School Skateboard Deck is entirely suitable for you. What I loved about this board is its unique structure, it gives a vintage style that's very much attractive. Another addition to its features is that the deck includes 100% grasping tape.
I am extremely satisfied with this board! It's stable, strong, and colossally intense for a plank of cut wood. As one of the famous skateboard decks, the Moose skateboard deck is very easy to use. You will not run into any issues while cruising in streetways.
Additionally, if you're looking for skateboards for street riding, this is applicable. It can hold out against small rocks on streets and can survive great contact pressure. It also has a maximum weight capacity of 360 pounds, which is another plus factor.
I am very happy with this purchase! It's utterly beautiful, solid, and amazingly durable for a carved wood. If you are planning to do artwork on it, the only suggestion I have is to sand down the spot you want to paint on. There is a shiny sealer on it that keeps things from sticking, which is why you need to sand it off. On the other hand, it is great for skateboarding art.
This is one of the nearest board decks to perfection in a way that after months of usage there are no hairline splits. It is a solid and robust deck, and perfect for skateboard painting. I can't find any weaknesses for this. Also, I'm quite happy with the results and reviews that this board has received.
Pros
Strong durability and stability level
Great for street skateboarding
Grip tape included
Overall, anywhere on the market, I'm more than grateful to have found this flawless skateboard deck. This piece, quality-wise, was well-made and engineered. In essence, this is a perfect choice for those searching for something robust. This is a good skateboard deck that both aspirants and a pro skateboarder can purchase.
9. Stoked Ride Shop Skateboard Deck
Another item that catches my style is this Stoked Ride Skate Shop Blank Skateboard Deck which offers fine-quality skateboard decks. Additionally, the deck size is ideal for youngsters as they can move and balance effortlessly on mastering and honing their skating abilities. This is made with Canadian maple wood, which upholds solidness, lightweight, and maintainability.
This blank deck has a concave structure of medium size and is available in widths of 7.75 ", 7.875 ", 8.0 ", 8.25 ", 8.5 ". This makes it perfect for those attempting to hone simple skateboarding tricks in their first or second year of skating. For a beginner skater, these various measurements are fairly standard decks.
These sizes have a decent amount of leverage, but they are not too big, so flip tricks can still be attempted. Moreover, with these sizes, it is more capable of street skating. It values satisfaction towards skaters in their journey. It is durable as well as flexible to do tight turns. In addition, it is sturdy, especially when you're bringing shopping goodies. It can bear a maximum weight of 220 lbs!
The board comes in various colors: natural, purple, red, green, and blue. Also, the medium concave is cool on this board. Basically, to get high ollies, you have to work a bit more, so it's a good way to prepare yourself. Plus, the concave can support you a lot when you are practicing new tricks.
The only drawback in this skateboard deck is that it might not hold up to extreme skateboarding tricks. This deck is enjoyed by other users, and they have been using these decks for months and years. In the meantime, I'll keep on observing this board deck.
Pros
Compatible with street skating
Numerous colors to choose
Perfect for beginners
Made of Canadian maple wood
Medium size concave structure
Cons
Might not hold up to serious street skating or park skating
In the grand scheme of things, what matters most is the consistency and durability of the deck itself. This skateboarding deck works perfectly and both children and adults can use it easily. It is durable enough to be used for years.
10. LOSENKA Maple Skateboard Decks
What we have next is my personal fave when it comes to elasticity and wooden material. It is the LOSENKA Maple Skateboard Deck that is one of the best street skate-boards on the market. This board from LOSENKA is highly recommended by experts, and it comes with grip tape that will accompany beginners in their skateboarding journey.
If you like a hassle-free board, especially when you're tired of figuring out where the nose part and tail part of the board are, then this board is for you! It lessens the time you will have to spend on figuring out which part is which. Thus, it makes your skateboarding life easier.
In street skating, I love how this board keeps its durability when encountering tough roads. It has high durability that can hold out against contact pressure, especially when you're doing skate tricks. This is made of a Russian maple, as a result, it is simultaneously light and strong. With its premium components, it is harder to break.
I like how improvised the producers are, they experimented with the board so that it can offer high-quality performance. The board defies pressure and the elasticity of the board makes it flexible. Also, the tight turns that I can do with these boards are 100% precise. Undoubtedly, I am granted more control of the board.
The only problem that I have encountered with this is that it doesn't last long. I didn't expect it to break after months of use. Maybe I was just doing too many flipping tricks in a single month span. Nevertheless, the time I spent with this board was worthy and I was able to enhance my skills.
Pros
Made of Russian maple wood
Street board skateboard
Durable and has high-stability
Double-tailed skateboard deck
For the most part, this is a board that will hone your skills. It is good for street skating and can bear pressure within time. You should definitely give this a try.
11. Anti Hero Skateboard Deck Classic Eagle
This next board deck is the Anti-Hero Skateboard Deck. It comes with a black diamond grip tape and was produced with the highest quality materials you can find. What makes this deck board unique is the fact that they've used 7 plies of North American maple and were compressed with high-quality strengthening glue.
I knew a lot of beginners who used this board as a starter one. I saw progress from those beginners, and as I observed they've actually grown so much that they can't be called beginners anymore. Some skills that they have shown are far better than mine, honestly!
It's strong and has a great pop to it. My ollies that were enhanced as soon as I used this one. I like how light-weighted this board is. Not to mention, the easy gliding experience that it offers is superb. Thanks to its concave structure, it is far more controllable than I expected.
Also, the design of the board is slick. Their classic white eagle design is still the best. There are not so many things going on in the design which makes it attractive to me. Furthermore, high-quality diamond grip tape is included.
It is an ideal street skateboard setup for beginners. The only imperfection that this board has is that it lacks promotions. This could have gotten big if they've advertised this board more.
All in all, this is an underrated street skateboard that has multiple awesome features. It's a fantastic board deck, and I do recommend it. This deck has several features that stand out, especially its diamond grip tape. Also, performance-wise, this is an excellent board deck.
12. Birdhouse Skateboard Complete Tony Hawk Falcon
Lastly, we have the skateboard from Birdhouse. The reason why I recommend this board is because of the board deck's quality. Despite being the only complete skateboard set in this article, the deck satisfies what a board deck should do.
The deck itself is manufactured with a sturdy 7-ply North American maple wood. It has a diameter of 8.0" x 31.5", so it provides plenty of space for your feet. This pro skateboard deck is suitable for amateur skaters despite being a pro board deck. Also, it is easy to maneuver and gives you more controllability during riding.
In addition to what I mentioned above, this has a slick design. I'll say that this is more of an attention seeker kind of skateboard (in a good way) because of how sharp its design is. Also, it paints me a cooler image while I am using it.
When cruising, due to its mellow concave structure, it is somewhat closer to an element skateboard that has intense stability. You don't have to worry when cruising down streets because this deck board secures your safety. The deck board is not wobbly, which is great regardless of how flexible this board is.
They could have sold the deck board separately. It's kind of disappointing to buy a full set when you only need the deck board itself. It's a bit pricey considering the fact that it's a complete skateboard set. But, if you want a set, then it's a good choice because everything else in this set is made of quality-fine materials.
Pros
High-quality deck board
Has a slick design
Applicable for beginners as well as pros
Great for street skating
Cons
Should've separately sold the deck board
It is great for street skating, in spite of being pricey as a complete set. If you're looking for a complete skateboard set that has a sturdy and tough finish on the board deck, then you should consider buying this.
What to Look for When Buying Skateboard Decks for Street
Concave
Be sure to take a close look at the concave deck if you want to get yourself the best skateboard deck. You can see a slightly curved portion of each deck lifted to the front, and that part is the concave part of the deck.
Length
28′′-33′′ is likely to be a standard length for skateboards. Unless you're searching for a longboard board, the length will be different. There are a lot of different sizes available in any kind of skateboard. Compare your size to the skateboard's size and examine if it's fitting for you.
Width
Try to pick the width, not the length, of the skateboard deck. Typically, a decent skateboard deck is seven and a half to eight and a half inches long.
The correct width for you, though, relies on the sort of style you choose to ride. A little earlier, I have said that it depends on your height and the style of your skate shoes as well.
Deck Material
There are a lot of woods used in carving the decks of skateboards. Mostly, these are Candian maple, Bamboo woods, and Carbon fibers. The majority of the boards mentioned in this article were made from Canadian maple.
Canadian maple is a sturdy material that is also easy to find. It is grown in a cold climate, which makes it flexible but durable
Bamboo woods are sturdier than Canadian maples. But, it might be a little heavier. Carbon fiber woods are a high-quality wood, so decks made out of these are expensive but more durable.
What Size Skateboard Decks and Wheels are Good for the Street
Skateboarders who choose street boarding typically ride a deck with a narrower width that helps them to perform better tricks (from 7.25 " for smaller feet to 7.75 " for larger feet), and skaters who ride on asphalt flooring usually prefer a wider deck to provide stability and trust at higher speeds (8.25 " and up is common). For a broad selection of skating types, any skateboard between 7.75′′ and 8.25′′ is a safe bet.
Usually, for street skateboarding, go with a wheel scale between 50mm and 53mm. They won't last as long as larger wheels, but smaller wheels are needed for technical tricks. Get wheels with 97a or 99a of hardness. 97a is a little more comfortable on asphalt, but among street skateboarders, 99a is popular.
Conclusion
To sum up everything that was said above, you should always ensure that you have the right one when selecting the best skateboard deck, particularly if you are a beginner. Verify the maximum weight capacity and width of the board to guarantee that it is safe and stable for you.
Be sure that even while you're not using it, it is still light enough for you to bring it around. The above guide is meant for those who are still undecided about the right deck. The list consists of the best skateboard decks for streets for your reference. Best of luck shopping for one!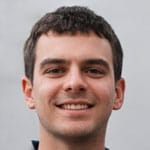 Hi, I am Charles Harris. I opened this site to write as much as I can about my biggest passion – skateboarding!
I started as a clumsy yet passionate rookie 10 years ago to now a still passionate yet much better skateboarder! But I have to tell you, the whole journey has always been fun and rewarding, indeed not without hardship.