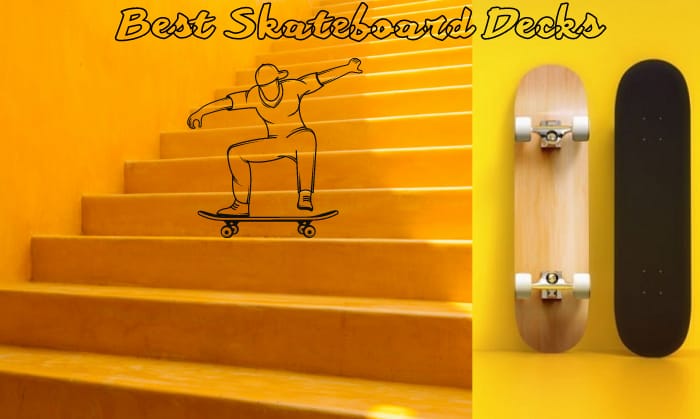 Whether cruising or landing from some skateboarding tricks, everyone's goal is to balance on a sturdy platform. That way, the rider becomes less prone to injuries and gets to prepare for another routine.
And if there's one component that would best suffice this element, it's the deck. We can describe skateboard decks as the link between the rider and the rest of the board's parts.
But like wheels, bearings, and trucks, this part also varies based on several factors. So, let's get into the best skateboard decks to acquaint you with their different types and uses. Take note of the following.
Type – There are three common types to choose from, including standard, cruiser, and longboards. Standard skateboard decks come in a popsicle shape with an identical nose and tail, working well on streets, parks, and other styles.
Unlike standard skateboards that come in a uniform shape, cruisers have more variety. They don't have symmetrical noses and tails. Yet, these are the best choices for transportation.
Longboards are close to cruiser boards. The only difference is that longboards are more suited for speed downhill skating. Visually, these cool skate decks have a pin-like nose and tail solely dedicated to the trucks.
Deck size – Selecting a deck's size is simple; consider your foot's size. If your foot measures 6.5″ to 9″, you can have a deck width of around 7.5″ to 8.0″. For foot sizes equal to or above 9.5″, 8.0″ to 8.5″ decks will work best.
Deck concavity – The deck concave describes how curved the stepping surface of the skateboard is. It has two classifications; deep and mellow.
Deep concave skate decks work best for transition and bowl skating. On the other hand, medium or mellow decks help skaters obtain better footing and perform tricks.
More features make up the perfect skateboard deck. So, be sure not to miss them out in the buying guide section of this article. For now, let's get to know this skateboard component through some of the coolest skateboard decks.
Top 1
Moose Blank Skate Deck
– Durable Canadian maple deck
– Various deck color options
– A plain-colored affordable skateboard deck
Top 2
Bamboo Graphic Skateboard Deck
– A strong bamboo and maple deck
– Lightweight
– Strong enough to perform tricks and jumps
Top 3
SANTA CRUZ Skateboard Deck
– Comes with a free grip tape
– Seven layers of durable maple wood
– 25″ wheelbase perfectly balanced for pools
Top 10 Skateboard Deck Reviews
1. Moose Blank Skate Deck
Searching for customizable boards led me to the Moose Blank Skate Deck. Looking at the model's deck choices, they go beyond the natural wood finish.
Each has a unique color in blue, black, white, green, and more. There are also tinted decks that keep their natural wood stain on them. With these options, every skateboarder can always be creative.
One more benefit of this deck being devoid of graphics and details is it saves people money. From the manufacturer, it doesn't call for additional processes and costs because the deck is straightforward. So, we do not have to spend more on details made by the brand on the deck.
Like other brands, Moose comes with seven layers of Canadian maple wood. But what sets it apart is its industrial-grade construction. It uses industrial glue that keeps all the layers intact. Effectively, the skateboard gets enough flex and protection against snapping from hard impact.
Essentially, this skateboard deck also has modernity on it. It comes with a medium concave shape. And paired with steep kicks, it feels more responsive. Any rider can enjoy doing any trick with this because it's ideally stiff and sturdy.
On the downside, I was about to airbrush this deck after buying it. But I saw some dents when I was sanding some clear coats off. Good thing I was able to cover them with fillers.
Pros
Various deck color options for better skateboard customization
A plain-colored affordable skateboard deck
Durable Canadian maple deck with industrial-grade construction
Modern skateboard deck with a medium concave shape and steep kicks
Cons
Some dents found after sanding
Canadian maple skateboard decks like Moose remain an ideal choice. This good skateboard deck performs as expected. And getting it plain from the store gives many users and me some room for creativity.
2. Bamboo Graphic Skateboard Deck
The first non-maple deck on our list is the Bamboo Graphic Skateboard Deck.
This deck gives the perfect balance of pop and board strength. It's not 100% bamboo, as it comes with an extra layer of maple. But having a skateboard saturated with this unique material doesn't only guarantee quality but sustainability as well.
Some skateboarders claim this deck to have a significant advantage over maple in durability. It does not break from the pressure from jumps and stunts. Plus, the deck stays firm when landing from some tricks. I think these are a few more benefits of the bamboo body of this deck because it makes the skateboard more flexible.
I love this skateboard deck because it's also a versatile one. Seen in its shape, this board has a deep concave form. This aspect makes the deck fit for transition skating and bowls. And what's better is it suits skaters of any level. So, whether pros or beginners, everyone gets to enjoy this deck.
While the brand doesn't lay down the numbers of this deck in weight, various Reddit reviews claim how light it is. In my experience, it's significantly lighter than many of my skateboards. Collectively, besides being flexible and durable, this deck is lightweight too.
The only thing I did not like about this deck was its graphics. The details don't look sharp, and I think the manufacturer could have done better. Nevertheless, the issue didn't affect the board's performance.
Pros
A strong bamboo and maple deck that offers ample pop
A flexible bamboo deck strong enough to perform tricks and jumps
Comes with a deep concave build versatile to pro and beginner skaters
A lightweight bamboo skateboard deck
Cons
Board graphics were not of decent quality
Overall, this model is a unique one. It has the best balance of sturdiness, lightness, and versatility for any rider. I think more skateboarders will shift into sustainable bamboo skateboards like this.
3. SANTA CRUZ Skateboard Deck
I barely hear someone lopsided about a skate deck like the SANTA CRUZ Skateboard Deck.
Like the previous item, this model also features a convenient popsicle shape. But what most skateboarders love about this deck is its wheelbase. With long wheelbases working well for pools and the shorter ones for flips, I think this board's 14.25″ wheelbase has a perfect balance.
Another balanced aspect of this skate deck is its width. Santa Cruz comes with an 8.25″ deck size, cut to be a versatile board. At some guides, technical skateboard tricks require 7.75″ to 8.25″ boards. Besides, 8.25″ to 9.0″ boards are perfect for handrails and huge bowls. With these, it's clear how the brand designed this model to be versatile.
I like the build and visuals of this skate deck. It comes with seven layers of maple wood that's perfectly sturdy and fit for skateboarding. And what makes me rely more on it is assorted background stains. I think that only means that the brand uses non-synthetic wood on its boards.
If there's one economic thing several skateboarders and I affirm about this deck, it's the inclusion of grip tapes. For a skateboard deck brand like Santa Cruz, this accessory offered for free doesn't only make it a cost-efficient choice. Given the brand's quality, this free grip tape adds a different level of reliability to the deck.
This skate deck hasn't given me any drawback or red flag. It lives up to the brand's quality, so there's nothing I don't like about it.
Pros
25″ wheelbase perfectly balanced for pools and flip tricks
25″ width that makes the skateboard versatile for any riding style
Seven layers of durable maple wood with varied stains for authenticity
Comes with a free grip tape
Cons
No drawbacks at the moment
This Santa Cruz model has the best balance that makes it a staple. It's a versatile board, and availing of a free grip tape is a definite plus for me.
4. Baker Skateboard Deck
Coming with the classic popsicle deck shape, the Baker Skateboard Deck is one of the standard skateboards on our list.
This Baker deck features an 8.25″ deck size with a mellow concave build designed to help users position their feet better. We can use this deck to perform flip tricks, vert skating, and other varied skating skills more conveniently.
I notice what's better about this particular deck than other models I have tried is its deep wheel wells. This feature will help lessen wheel bites and damage on the bottom side of the board. Generally, this skateboard deck isn't only supportive of various skating tricks but is also a protective one.
I attest that such a skateboard deck is also a durable one. It has a 7-ply maple wood body, good enough to support varied skate rides.
Maple is a famous skateboard decks material for its durability, and it's also a perfect choice for its value. So, it's not only a sturdy board but a reasonably priced one too.
I think this deck's durability also supports heavy riders. In one review I read, the buyer claimed how this Baker board suited him as a bigger rider. People having trouble searching for skateboards that will fit above-average users can opt for this deck confidently.
For now, I don't think there's much to criticize about this deck. It works as expected, and I haven't encountered issues yet.
Pros
25″ mellow concave deck for better footing and flip tricks execution
Deep wheel wells that prevent wheel bites on the bottom side
Durable 7-ply maple deck of ideal value and with sufficient durability
Supports heavy riders with its strong deck
Available at a reasonable price
Overall, this Baker skate deck has the perfect shape for several skating styles. It's also a durable deck, and I think how it supports heavy skateboards is a significant addition.
5. ICE DRAGON Canadian Maple Skateboard Deck
For a skateboarder worried about his weight, ICE DRAGON Canadian Maple Skateboard Deck could be his skateboard deck choice.
While it may not be evident in its physical appearance, I'm happy the brand bravely reveals that this board can load a maximum of 280lbs. This figure is sufficient to load heavy riders or those that perform tricks more often.
Supporting this deck's load limit is its shape. Like the previous products, Ice Dragon also has a popsicle cut. But as several skateboarders say, this model has some extra pop. I think this aspect is because the deck has a medium concave finish. Admittedly, it works well on skate parks, rails, and even streets.
Ice Dragon is one of the best skateboard brands that offer grip tapes for free with their skateboard decks. Though this layer is available in almost any skate store, having it in the package speaks so much of convenience. So, there's no need to spend more time searching and choosing a grip sheet suited for the board.
Additionally, the Ice Dragon model has a reasonable price. Being a skateboard deck that comes with a free grip tape, I think this model is a cost-efficient choice. It may not be the cheapest on our list, but I think this is worth its price.
Pros
Has a maximum weight capacity of 280lbs
Popsicle deck with medium concave shape for street, park, and rails
Comes with a free grip tape
Cost-efficient skateboard deck choice
Cons
There was a hard-to-remove sticker on the bottom side
Performance-wise, I can see this skate deck banking on its overall build to deliver with quality. It's sturdy, worth my money, and is one of the coolest decks I have.
6. Cal 7 Blank Skate Deck
Another customizable product on our list is the Cal 7 Blank Skate Deck. Coming with a plain wooden finish, this skateboard deck gives all users the chance to design their skateboards.
There's no need to worry about using a bare wood-colored deck as this model comes in four more hues; blue, black, green, and red. So, this deck becomes more flexible and suited to the rider's color choice.
Besides being a customizable deck, this model also holds designs well. One of the reviews I have seen read that this deck secures paints on the surface. I'm not sure yet with other mediums, but having this affirmation makes picking blank decks like this brand-worthy.
Looking at the deck's shape, it has the famous medium concave form. True enough, and as the brand says, this model works best for skate parks and the streets. Not only that, but several skateboarders also agree that this skateboard deck works well for any rider, no matter the level.
I don't give many reviews on the delivery of items, and this product is an exemption. Like many buyers, I bought this blank deck with hopes of receiving it on time. But instead, it arrived earlier than expected. And based on collective buyer sentiments, this model is worth its price.
However, this deck has less pop than other decks we checked. Nonetheless, it still fits my kind of ride.
Pros
Comes in various color options: blue, black, green, and red
Holds paints and designs securely on the surface
Medium concave deck shape suited for parks, streets, and riders of any level
Arrived earlier than expected
Cons
Has lesser pop compared to some of the top-rated skateboard deck brands
Having the chance to choose a blank skateboard deck gives me the excitement of designing it. This model has a good shape, and getting it ahead of time is a bonus.
7. Real Skateboards Deck Doves Renewal
Coming with a fresh green and cream finish, the Real Skateboards Deck Doves Renewal is one of the best looking boards for me.
As a skateboarder, I think it's not always about the shape or form of the deck. Sometimes, it's with the brand's color choice, as in this deck. It looks light in the eyes and gives off some fresh vibe.
Like the previous skateboard decks we reviewed, this model also comes in a 7-layer maple body. But what makes it unique is the brand uses recycled wood.
Not only that, but Real also assures durability to its buyers through quality construction. And unlike some models, this deck has an affordable price on top of its build.
Besides being a sturdy deck, Real is also a lightweight board. It only weighs 1kg, and by far, it's the lightest deck on the list. What's good about it is despite having some extra length that extends to 32.25″, it remains manageable. So, even average skateboarders won't have challenges riding skateboards with this deck.
Having a wheelbase of 14.38″ paired with a deck width of 8.5″ gives a different level of balance. Many skateboarders can affirm this because these numbers provide enough space and stability on the skateboard. Subsequently, the figures also make the deck safer.
Never have I encountered issues with this deck yet. It's neat, and it has a sturdy construction.
Pros
Green and cream finish for a fresh skateboard look
Durable 7-ply maple deck made with recycled wood for affordability
25″ long skate deck that only weighs 1kg
38″ wheelbase paired with 8.5″ width for better balance and more safety
At an affordable price
This Real skateboard deck is soothing to the eyes. I feel confident riding it because of its sturdy build. Plus, its dimensions are sufficiently adequate for users like me.
8. LOSENKA Maple Skateboard Deck
When simplicity and uniqueness are top skateboard decks considerations, I go with the LOSENKA Maple Skateboard Deck.
One of the things making this skate deck simple is it doesn't come with any graphic design. For some, it makes the skateboard look too plain. But I think it's a pleasure to look at a board as clean as this natural wood finish.
Like thousands of skateboards around, Losenka also uses maple. But what makes it a unique model is it uses the Russian-grade one. Russian maple comes with a dense, fibrous body, making the deck look solid and durable. Not only that, but this type of wood also offers high elasticity, so it doesn't easily break.
Versatility-wise, this skateboard deck also doesn't miss. It comes with asymmetrical tail and nose, allowing better board control.
And with its medium concave shape, this skateboard will fit the park and street skateboarding best. I think this is also another benefit of its unique maple structure.
Ideally, skateboards should be light, especially for beginners. Surprisingly, besides having a dense maple body, I am in awe of using this skateboard deck. It only weighs 1.2kg, and it doesn't feel like a burden on my legs.
This board comes with a grip tape like the other decks. However, it was challenging to install it because the sheet didn't have enough width for errors. I had to align it with the deck very well.
Pros
Natural wood color that gives the board a clean finish
Made with Russian maple wood, making it a sturdy and elastic deck
Versatile skate deck with symmetrical ends for better control
A medium concave shape that fits parks and streets well
Lightweight skateboard at only 1.2kg, perfect for beginners
Cons
Challenging grip tape installation
Despite that, I love how light this deck is. It has sufficient sturdiness, and I think it's one of the most functional, high-quality decks for any skateboarder level.
9. Anti-Hero Classic Eagle Skateboard Deck
If I have to pick the most iconic board on the list, it'll be Anti-Hero Classic Eagle Skateboard Deck.
Besides the printed design on its surface, what makes this skate deck more relevant is the shape. Anti-Hero comes with its famous popsicle cut, designed to suit almost any skating place. It works on the streets and parks, no matter your skill level.
The next aspect I find consistent about this deck is its form. It comes in the classic medium concavity, supporting the rider in many ways. First, it improves the user's footing on the surface. And second, it allows for better trick and flip execution.
I like this deck because it's as sturdy as it looks. Like several skateboard deck models, this one also has a 7-ply maple construction. And since maple is a famous skateboard component, I think that only shows that this model is also reliable. Not only that, but I believe this aspect also makes trick execution more seamless.
This skateboard deck has beyond decent economic value. It's not cheap, nor is it too costly. And what I love the most about it is its free Jessup grip tape. While not everyone feels ecstatic about these additions, having this layer for free saves me time and money.
This deck sufficed my expectations, and I don't think I have drawbacks against it.
Pros
Famous popsicle cut suited for almost any skating location and skill level
Medium concave deck for better footing and tricks execution
7-ply maple construction for added reliability when skating and performing tricks
Comes with a free Jessup grip tape
Overall, I think this skate deck brand and model is a go-to option. It suits street skaters, and it's versatile in purpose. Not only that, but I think it's an economic go-to skateboard deck for many.
10. Creature Skateboards Malt Sliquor Everslick Deck
Like the previous item, the Creature Skateboards Malt Sliquor Everslick Deck also has its legacy in skateboarding.
For a skateboarder who values the lifespan of the board's aesthetics, Everslick could be a perfect choice. This brand uses a unique graphic application procedure, allowing the designs on the deck to stay longer. So, the user gets to slide better without worrying about these classic prints.
I think this skateboard deck also has a decent wheelbase. It's not as broad as some skateboards, but its 14.5″ measure offers several benefits. First, the deck feels more stable and safe. And secondly, it makes the skateboard deck suit pools and trick execution.
Of course, we don't miss out on the board's important figure, the width. This Creature deck comes in an 8.6″ size, sufficient to cater to the rider's feet. While this figure is not the highest in the gauge, I think it's still enough for a stepping surface. Not only that, but I believe this width also adds stability to the board.
And like almost all decks we reviewed, Everslick also comes with the famous medium concave popsicle cut. This deck style allows for better control, thus making rides more manageable.
I haven't had negative comments about this deck. I can see its focus on the performance and stability of the rider.
Pros
A unique graphic application process that prolongs the life of printed designs
5″ wheelbase able to stabilize and support trick execution
6″ skateboard deck width sufficient to balance skateboarders on top
Comes in the classic popsicle shape with medium concavity
Creature brand has this classic style any skateboarder will love. This deck has ideal dimensions, and the skateboard designs don't wear out too soon. Plus, its shape and overall build make skating more seamless.
What to Look for When Buying Skateboard Decks
Perhaps, it's easy to generalize skateboard decks because of the classic popsicle shape dominating most skate stores. However, that could not always be the case, as choosing decks needs a careful understanding of the following.
Construction – The skateboard's material composition matters both during operation and when idle. Not all materials last that long after frequent jumps, slides, or mere storage.
Maple – Based on the decks we reviewed, maple tops all of them. Maple decks offer balanced durability and flexibility, perfect for general skateboarding. Not only that, but many manufacturers also claim that this type of wood is easy to shape while maintaining quality.
Bamboo – This material is also famous for its flexibility. But unlike the previous material, bamboo decks appear more frequent as longboards and cruisers. They carry an ample amount of weight, making them stable boards.
In layer count, at least seven layers of these materials would suffice. It can be solely maple or bamboo or a combination like some brands.
Type – To aid a beginner's confusion among several skateboard shapes, let's get into the following:
Standard – These are the great skateboards we reviewed. This type comes with the famous popsicle shape and angled nose and tail. While it may be challenging to distinguish which among popsicle decks works best, we can agree that this deck is one of the most versatile.
Popsicle boards are perfect street decks. They also work on parks and any skating style, proving they're adaptable decks.
Longboards – I think this type is the best confidence-builder. With its size, a longboard deck provides a sufficient stepping surface for the rider to obtain balance.
For non-beginners, longboards also work well for downhill skating and traveling long roads.
Cruisers – Cruiser decks are the most relaxing. It's almost as long as a standard popsicle board, but it has varied noses and tails. Pair it with soft wheels, and you can ride any surface smoothly.
Deck zize – The numbers that come with good skateboard decks don't play around. As most professionals say, a slight difference in the deck's size can mean a lot in performance.
Based on the skateboarding style:
Streets and technical skating – 7.5″ to 8.0″
Park skating and pools – 8.0″ to 8.25″.
Vert skating and cruising – any deck larger than 8.25″.
Based on shoe size
Feet at 6.5″ to 9.0″ – 7.5″ to 8.0″
Feet above 9.0″ – 8.0″ to 8.5″
Based on the rider's height
Rider height at 3'5 – Micro decks at 6.5″ to 6.75″.
4'5 tall – Mini deck at 7.0″.
Rider at 5'3 – Mid-sized decks at 7.3″.
Taller than 5'3 – 7.5″ decks and above
While skateboard lengths are not as relevant as the widths, you'd also want to know about them. As per practice, the best decks for skateboards go around 30″ to 33″ in length. Boards in this range are stable and are more maneuverable for many users.
Whether how deep or narrow your stepping surface is depends on the deck's concavity. To illustrate, we have two options; the deep and the medium or mellow concave.
Deep concave decks work for skaters who dodge ramps at the skatepark. Generally, this board type has steeper sides. And this aspect allows the user to navigate, carve, and do transitions well.
Evident in most skateboard decks we reviewed, they come in medium or mellow concavity. This feature is vital in helping the rider obtain better balance.
You may want to consider more factors when choosing good skate decks. Some include their wheel wells, prices, wheelbase, and grip tape additions from some brands.
What Brand of Skateboard Decks Is the Best
We cannot define the best skate deck brand by one aspect. But if I were to combine all the significant ones, I'd land on Real skateboards having the top-tier skateboard decks of all time.
Real isn't only an iconic brand. It produces some of the most popular skateboard decks that are durable and suited for almost any rider level. Its dimensions, shape, and composition make it a go-to skateboard for many.
What's even better is this brand manufactures some decks made with recycled wood, which, in effect, makes their products of better economic value.
What Decks Do Pro Skaters Use
Picking a deck for professional skating based on the brand can be subjective. So, how do we say this deck is pro-choice? Let's get into the following configurations.
Type – Professional skateboarders use the most versatile one; the popsicle board. It goes in two forms; classic and shaped decks. But regardless of your choice, these decks still come with closely identical noses and tails. Most of all, they allow for a more varied skateboard execution.
Construction – As mentioned in the buying guide, the top skateboard deck material is maple wood because of its flexibility and durability.
Concavity – Not all, but several skateboarders use deep concave decks for skating. This style allows for better transition and park skating.
What Size Decks Do Pros Ride
Pro skateboard decks come in an 8.5″ width, or they can be as small as 8.0″. Decks in this range have the best stability and maneuverability to perform skating tricks and flip execution.
If there are exceptions, it'll be on the rider's size. Some pro skaters may be too tall or short for their decks. And with that, they tend to size their boards up or down, depending on their build.
Which Skateboard Decks Are the Strongest
Considering all skateboard deck brands, Lithe produces the most durable skateboard decks.
This skate deck comes with a composite of bamboo and maple wood. And the nose and tail have a unique polymer, protecting the deck from wearing on those areas. However, this deck can be exceptionally pricey versus most brands we see in the skate stores.
But if we pick the next brand closest to it in durability, we'll find Powell-Peralta. This brand also produces high-quality skateboard decks but is significantly cheaper.
Conclusion
Perhaps, the deck is the life of the skateboard. Get it damaged, and you'll most likely have to buy a new one. Skateboard decks hold all skateboard parts, from the grip tape to the wheels. So, we need to be careful before buying one.
And now that you know about the best skateboard decks, the selection process may feel lighter. But never forget the things I have shared with you to ensure you'll land on the one most suited to your style and purpose.
Prepare to skate with pop and cruise without worries. If you have inquiries, kindly leave them in the comments section.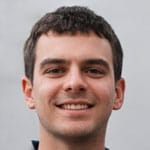 Hi, I am Charles Harris. I opened this site to write as much as I can about my biggest passion – skateboarding!
I started as a clumsy yet passionate rookie 10 years ago to now a still passionate yet much better skateboarder! But I have to tell you, the whole journey has always been fun and rewarding, indeed not without hardship.