Still looking for stuff to give that is dope enough to warrant a skating guru's approval? If you're reading this, you probably need a hand, so trust me when I say the options are limitless and the choices are great! Riding newbies and aficionados alike will be thrilled to receive these cool gifts for skateboarders.
Riding style, comfort, and primary needs should all be factored in when choosing gifts for skaters. Sounds overwhelming, right? With a little digging, it doesn't have to be. Your quest for game-changing gear ends here.
Ring in the holidays with the best skateboard gifts featured in this comprehensive review. These are the most impressive skateboard gift ideas for every occasion.
Top 1
Zeato Skateboard T Tool Accessory
– Includes a travel pouch
– Sturdy and easy to work with
– Lightweight and portable
Top 2
Krown KPC Pro Skateboard
– Suits pros and beginners
– Modern concave shape
– High quality yet priced competitively
Top 3
OutdoorMaster Skateboard Helmet

– ASTM & CPSC certified
– Doesn't slow you down
– Three sizes with measurement guide
Best Skateboard Gift Reviews
1. Zeato Skateboard T Tool Accessory
Every skateboard junkie needs a handy, ergonomic, and multi-function tool for making adjustments on their trucks and bushings, conducting repairs, and assembling customized decks. This all-in-one skateboard T tool accessory does exactly that and more!
Designed for your convenience, it comes with a Philips wrench head screwdriver that slides out and three different socket sizes that you can use for mounting hardware and adjusting axle nuts.
Bulky tools that take up too much space can be a pain. At 0.26 lbs, it's lightweight, extremely portable, yet comes with all the tools I need to get the job done. Not only is it sturdy and easy to work with, but it also comes with a travel pouch where you can conveniently stow it away.
I also appreciate how this multi-function tool is crafted in stainless steel for longevity and rust resistance, so I don't have to worry about replacing it every so often.
I make it a point to have this tool on the go for quick fixes I need to do, such as tightening bearings and adjusting my trucks. It works exactly as promised; however, some users noted that the screwdriver it comes with doesn't fit snugly and falls out of the holder easily. Overall, this does not affect the tool's functionality, and this accessory is still worth considering among your skateboarding gift ideas.
Pros
Handy, ergonomic and multi-functional
Comes with a Philips wrench head screwdriver and 3 different socket sizes
Lightweight and portable at 0.26 lbs
Sturdy and easy to work with
Includes a travel pouch
Crafted in stainless steel for longevity and rust resistance
Cons
The screwdriver it comes with doesn't fit snugly and falls out easily
If you're trying to find the best skateboard gifts for boyfriend or that riding enthusiast you know, your search ends here. Whether they ride a skateboard, longboard, or cruiser, this multi-function tool is an absolute must-have!
2. Krown KPC Pro Skateboard
The Krown KPC Pro Skateboard rides like a dream! This skateboard is made of Canadian Maple, one of the sturdiest deck materials available out there. Coming in at 7-7.5 inches, it's a great all-rounder for pros and beginners too. Thanks to its heavy aluminum alloy trucks in black, both light and heavy riders can take advantage of its versatility.
As an added perk, these decks come in a selection of designs so you can show off your personality and make a statement in a snap! Its modern concave shape treats you to a comfortable ride unlike any other, even as you perform ollies, shoveits, and kickflips. The wheels are also pretty hard and roll smoothly, going over bumps with no problems.
Some users noted that the board is a bit slow, so cleaning or upgrading the bearings might be necessary. Other than that, I think it's one of the most awesome gifts for skateboarders given its high quality and competitive pricing.
Pros
Made of Candian Maple with hard and smooth-rolling wheels
Suits pros and beginners
Aluminum alloy trucks that are suitable for light or heavy riders alike
Comes in a selection of designs to suit every personality
Modern concave shape makes riding and doing tricks more comfortable
High quality yet priced competitively
Cons
The board is a bit slow, so you might need to clean or upgrade the bearings
My KPC skateboard has been through a lot but is still kicking like new! After a year of using it sparingly, it's still stronger than ever. I recommend this to anyone looking for presents for skateboarders. Based on its pricing and performance, it's great to give and a delight to receive!
3. OutdoorMaster Skateboard Helmet
While I have an insatiable desire for contact sports that test my limits, my safety comes second to none, thanks to this product. This skateboard helmet is ASTM & CPSC certified for your peace of mind and is constructed using thermoplastic and amorphous polymer for durability.
The shock-absorbing and thickened EPS core also reinforces this helmet's ability to resist impact. The adjustable chin strap attached also ensures that it will stay on as you move. It is non-abrasive and gentle on the skin, too.
Weighing a mere 400 grams, this multipurpose helmet provides the protection and comfort you need without slowing you down! It also allows proper ventilation as it is equipped with 12 air vents and comes with a detachable lining that you can wash in between uses for hygiene reasons.
To achieve the best fit, there are three sizes to choose from, making this product suitable for kids and adults alike. Remember to check out the measurement guide included before locking in the purchase.
On top of all these benefits, it's backed up by a lifetime warranty, so you can buy it risk-free.
Although no helmet can guarantee absolute protection against serious injuries, with both safety and comfort considered, this skateboard helmet from OutdoorMaster is one of the best out there. It's equally great for cycling, roller-skating, and skateboarding, which makes it highly versatile.
On the downside, some customers have said this helmet makes them look like a mushroom because it sits high on the head. This flaw is acceptable to me, as it doesn't compromise the protection the helmet offers.
Pros
ASTM & CPSC certified for skateboarding, cycling, and roller-skating
Thermoplastic and amorphous polymer plus thickened EPS core
Doesn't slow you down
Equipped with 12 air vents and a detachable liner you can wash
Non-abrasive, adjustable chin strap that's gentle on the skin
Three sizes with measurement guide, lifetime warranty
Cons
Can make you look like a mushroom
All skateboarders appreciate the gift of safety and comfort. This tops my list of skateboarding accessories I can't do without!
4. Vans Old Skool Classic Skate Shoes
Vans has always been at the forefront of designing shoes specially made for skateboarding, and these Vans Old Skool Classic Skate Shoes are one of the things every skateboarder needs.
True to their name, they're designed with the side stripe the brand is best known for, making this product a real classic. Not to mention, they are a breeze to wear with their low-top, lace-up design and metal eyelets!
Another feature I enjoy is the padded collars and heels that make them extra comfortable while cruising and pulling off tricks. The canvas material these skate shoes are made of also ensures durability, so you can enjoy flexing your kicks for years!
It provides arch support too for a stable riding experience unlike any other – I don't compromise my safety over style, so this is exactly what I need.
The most distinguishing feature of this pair is the Vans signature waffle outsole that provides traction and grip when you ride, giving you one less thing to worry about. Shock absorbency and cushioning are also equally excellent because of its thick sole! The only disadvantage I know of is that they run relatively small, so make sure to pick up a bigger size.
Pros
The low-top, lace-up silhouette with metal eyelets make them convenient to wear
Padded collars and heels for comfort
Made of durable canvas
Provides arch support for safety and stability
The Vans signature waffle outsole provides traction and grip
Thick-soled for shock absorbency and cushioning
If you're on a hunt for cool gifts for skateboarders, this is one of the best purchases to make. With its awesome grip and supportive ankle cushions, you can't go wrong with this model!
5. Gonex Skateboard Elbow & Knee Pads
Although it's an exhilarating and fun activity, skateboarding can result in serious injuries, so aside from wearing a helmet, I pop in these skateboard elbow and knee pads from Gonex as an added precaution.
This safety gear set is created with high-density oxford cloth and padded with soft sponge for added comfort and protection upon impact. It comes complete with a pair of knee pads, elbow guards, and wrist pads, just about everything you need to guard yourself against a bad landing.
Safety comes first but style is a close second with the classic, turtle-shaped protective PP shells. I also like how the fabric stays breathable and dry even when I sweat. Although these are highly-protective, their ergonomic design still allows a full range of motion while keeping me comfortable.
Finding the perfect fit is essential to safety, so I appreciate how this protective gear set comes in 3 different sizes and a sizing guide.
You also have the option to adjust the twill-elastic straps to position them comfortably around your wrists, elbows, and knees. I vouch for the reliability of this product in absorbing impact when I fall; intense moves and extreme contact sports can be worry-free after all!
Some users pointed out that the sizes run slightly smaller, so it may be a good idea to get them in a bigger size. Check out the sizing chart provided for guidance. Overall, in terms of comfort and protection, I would still suggest giving this safety gear set a go!
Pros
Made with high-density oxford cloth and padded with soft sponge
Complete set of knee and elbow pads plus wrist guards
Equipped with classic, turtle-shaped protective PP shells
Fabric stays breathable and dry even when you sweat
Its ergonomic design allows a full range of motion
Comes in 3 different sizes and with adjustable twill-elastic straps
Cons
The sizes run slightly smaller
Give the gift of safety, protection, and added peace of mind to anyone you know who's into skateboarding and other contact sports. It's unarguably one of the things every skateboarder needs!
6. Ten-Eighty Micro Flybox Launch Ramp
Hitting the skate park or half pipe anytime soon or looking for presents for skaters? You will need this Ten-Eighty Micro Flybox Launch Ramp Set!
Designed with your safety in mind, this kicker features a textured finish and non-slip rubber feet to ensure your wheels remain stable. What's more, it's made of high-impact polymer for durability and safety.
Its wedge shape works well for novice skaters who need practice since it's not as steep and intimidating as typical skateboard obstacles. Furthermore, assembly is a breeze as it doesn't require tools and only involves linking the tabletop connector. In terms of versatility, this ramp is compatible with bikes, scooters, and inline skates too, a real bang for your buck!
I'd say this is one of the best skateboarding gifts for kids because of its gradual slope that allows moderate lift for flip spins and other basic stunts that won't compromise their safety.
With a maximum weight load of 125lbs, I would recommend this skate ramp to anyone within its capacity and adults of smaller stature. All in all, it's durable, stable, and works extremely well.
I'd give this a solid pass if you need a wider ramp since this one is on the narrow side. At a glance, the dimensions are 57 x 12 x 8 inches. For the ultimate skate park experience, I suggest ordering several units and piecing them together.
Pros
Comes with a textured finish and non-slip rubber feet for stability
Great practice ramp for novice skaters since it's not too steep
Made of high-impact polymer for durability and safety
Easy assembly with no tools required
Compatible with bikes, scooters, and inline skates
Suitable for kids because of its gradual slope
Cons
Can withstand a maximum weight load of 125lbs only
Is slightly narrow
By taking weight capacity and incline into consideration, you'll be well on your way to
finding the skateboard ramp
that suits you best—hours of great fun, guaranteed!
7. Simbow Skateboard Backpack
Looking for a way to carry your skateboard around? This backpack does exactly that and even more. It's a multifunctional rucksack designed with fully adjustable double straps plus latch-on belts to hold your skateboard securely in place. Apart from this, it's equipped with several pockets and compartments for your other belongings so you can organize them conveniently.
Another game-changing feature of this backpack is the charging port that allows you to power-up your device on the move. A headphone jack is conveniently situated right beside it so you can pipe some music in too!
I love how it also allows me to secure my valuables with its anti-theft passcode lock; simply snap the zippers in after setting up a new code, and you're good to go. With all these useful features, it just doesn't get any better than this!
With several compartments, organizing is made easy, and the high-density material this skateboard backpack is constructed with is both sturdy and water-resistant. All the zippers work great and glide smoothly! The straps are extra comfortable to wear and help stabilize the load without digging into your shoulders.
I also recommend maximizing the use of the side pockets to hold your umbrella, water tumbler, or similarly shaped objects that you need easy access to.
If I had to mention a flaw, I would say it doesn't hold its shape like in the photo. This doesn't stop it from being a well-made product, though.
Pros
Fully adjustable double straps and latch-on belts
Equipped with several pockets and compartments
Comes with a charging port and a headphone jack
Includes an anti-theft passcode lock
Constructed with high-density and water-resistant material
Comfortable straps and smooth zippers
Cons
Doesn't hold its shape like in the photo
It packs just about everything you need with a special provision to carry your skateboard, making it one of the best gifts for skaters. I would recommend it to anyone who needs an all-in-one backpack they can seriously rely on.
8. Blank Decks Skateboard Deck
If you're passionate about riding and personalization, make your vision board come to life as you design this bare skateboard deck. This wooden deck measures 31.5 x 7.75 x 2 inches and weighs about 2.45 lbs. You will surely enjoy customizing its smooth surface regardless of the color it arrives in!
It's fully coated, drilled, and prepped for grip tape so you can get started with your DIY design project right away. The possibilities are endless as you add your personal touch by painting, slapping on stickers, or sketching graphics on this blank canvas. Take full control and show the world how you roll by designing it as you please and making it uniquely yours!
Concerning its functionality, I'm amazed by this deck's awesome concave and great pop. Its shape allows a good deal of control and is epic in every sense of the word considering its affordable price!
I've done every trick imaginable on this, and the board has not chipped or snapped at all. It braved through my heelflips, ollies, and kickflips without budging, and for this reason alone, I'm stoked!
Some users received their boards in colors they did not like, so prepare to do some sanding if you prefer starting with a wood grain finish. Otherwise, it seems to be of the same quality as professionally-designed decks and worth every cent. Overall, given its great price, durability, and smooth finish, it's one of the best gifts for skateboarders.
Pros
Has a smooth finish
Fully-coated, drilled, and ready for customization
Awesome concave and great pop
Shaped to allow a good deal of control
Is priced affordably
Durable enough to withstand tricks
This is exactly what you will find in any pro graphic deck at half the price, and I couldn't be happier! It's an awesome blank board that I see myself repurchasing!
9. SKATERTRAINER 2.0
Learning skating involves hours of practice, going off-balance, and freak accidents here and there. The Skatertrainer 2.0 was primarily designed to help beginners overcome this stage and gain confidence while they're at it.
Each set includes four skate trainers that you can stretch over the wheels on your skateboard deck. If your wheel size is within 49mm – 65 mm, you're good to go.
At a glance, these accessories work by emulating how it would feel if you were standing on a skateboard with blocks for wheels. It's easy to assume you would hardly move or slip. The initial hump of learning to balance on a deck for the first time is made easy by these trainers as they give you a feeling of safety and stability. Practicing basic moves like an ollie and landing a trick precisely can be worry-free after all!
It's a training aid that builds your muscle memory up until you're ready to hit the streets and take them off. They're lightweight, super durable, don't require adjustment, and most importantly, slip-proof. Simply pop them in and get going; no tools required!
These are a stroke of genius and a great confidence builder for kids and adults alike who are learning how to skate. Knowing the wheels will not roll gives beginners the upper hand at balancing and mastering a trick or two!
Do note that some customers have received faulty products. On the bright side, the brand will send replacements in these cases, so it's not something to worry about.
Pros
Complete set of 4 stretchable skate trainers
Suitable for wheel sizes within 49mm – 65 mm
Helps you practice basic moves and tricks, builds muscle memory
Lightweight, durable, no adjustment needed, and slip-proof
No tools necessary for installation
Great confidence builders for kids and adults who are learning how to skate
Cons
Some cases of faulty products being delivered
This ranks high on my list of skateboarding gifts for kids as they make skating possible, safe, and less intimidating for them. I highly recommend giving the Skatertrainer 2.0 a try!
10. WeSkate Standard Skateboard
Speed up your kid's skate learning curve with this standard skateboard specially designed for them! For optimum performance, this skateboard is built with ABEC 7 precision bearings and 50mm urethane wheels for added grip.
Also, it's constructed using 7-ply anti-slip Maple Wood that measures 31" x 8". The deck is also equipped with 5″ aluminum alloy Seagull trucks for durability and safety when cruising or attempting to do your first tricks.
Although this skateboard is built for kids, with a maximum load capacity of 220lbs, it can be used by just about anyone! Its double kicktail concave lends more pop and is awesome for beginners trying their hand at tricks.
It's ergonomically shaped so you can take better control of your movements and braking. With both maneuverability and durability factored in, you and your child are in for a confidence boost!
Kids and kids at heart will flip over the seven awesome designs available; you're bound to find one that will make you stand out from the rest! Aside from the assortment of designs to choose from, they come fully assembled, so you don't need to break out your toolbox.
Regarding flaws, the print at the bottom may be scratched during delivery. These are isolated incidents, though, and you can contact customer service to address this kind of issue.
Pros
Built with Abec-7 precision bearings and 50mm urethane wheels for added grip
Constructed using 7-ply anti-slip Maple Wood that measures 31" x 8"
Equipped with 5″ aluminum alloy Seagull trucks for durability and safety
Double kick tail concave lends more pop, maneuverable and durable
Seven awesome designs to choose from with 220lb load capacity
Comes fully assembled
Cons
Bottom print may be scratched during delivery
Overall, this product's an all-around winner and one of the best skateboard decks for junior boarders considering its quality and excellent price point! I'm pretty sure your future skateboard pro won't stop raving about this! This item will be great in a skateboard gift box for any occasion.
11. DC Men's Court Graffik Skate Shoe
Elevate your style with this iconic pair of skate trainers from DC. You can never go wrong with its upper leather and comfortable textile lining. Its cushioned footbed provides the support your ankles and heels need as you cruise, carve, and perform tricks while absorbing shock.
A remarkable feature of this pair is the patented pill pattern tread on the outsole for extra grip and lots of traction as you attempt to pull off stunts or cruise your way downhill.
Designed with skateboard fanatics in mind, these skate shoes are laced-up to prevent nasty wheel snags and tripping. The DC logo engraved on the heels and the round toe front add a stylish and classic flair to these shoes.
Aside from being durable and impact-resistant, these skate trainers are equipped with holes for proper ventilation and breathability. These small openings effectively prevent moisture build-up, keeping your feet clean and dry for added comfort.
The cup sole construction is another cool feature as it protects your feet and ankles by preventing skin contact with the board.
Although these skate shoes are suitable for those with wide feet, going up half a size higher would be best to ensure the most comfortable fit as they do run small.
Pros
Designed with upper leather, comfortable textile lining, DC logo, round toe front
Its cushioned footbed provides the support your ankles and heels need
The patented pill pattern tread on the outsole provides grip and traction
Laced-up to prevent nasty wheel snags and tripping
Equipped with holes for breathability and proper ventilation
Cup sole construction protects your feet and ankles
If you're still out of skateboarding gift ideas, I would highly recommend scoring a pair of these for yourself or a friend. DC continues to be one of the most sought-after skate-driven brands, and it's not hard to see why.
12. GoPro HERO8 Action Camera
I've always wanted to capture my moves as I barrel downhill on my longboard, and this action camera does exactly that for me while maintaining image stability.
The GoPro HERO8 is a 12MP action camera with SuperPhoto and improved HDR and RAW photo capture across all modes. What's more, it allows you to shoot 4K60 videos as it stabilizes the frames you capture with its HyperSmooth 2.0 technology.
Thrill-seekers will flip over this camera's TimeWarp 2.0 feature that allows you to shoot your moves in time-lapse shots using its auto speed capability. It's cool how it instantly adjusts its speed based on motions and lighting! You may even opt to slow down in real-time then give it a tap to speed the moment back up.
I think GoPro has made its most streamlined design yet. One of the features that made the GoPro HERO8 stand out for me is the built-in fingers that allow me to attach it with ease and swap mounts quickly. Also, compared to its predecessor, the GoPro HERO7, it's equipped with thicker lenses that are twice more impact-resistant.
It's hard not to be impressed with how much the GoPro HERO8 Action Camera offers. With its ability to shoot night-lapse videos, capture stunning 12MP photos and live stream at 1080p, it's one of the very best gifts for skateboarders. That being said, it doesn't come with the latest software version, so you have to perform the update yourself.
Pros
12MP action camera with SuperPhoto, HDR and RAW photo capture
Shoot 4K60 videos while maintaining stability with HyperSmooth 2.0 technology
TimeWarp 2.0 allows you to shoot your moves in time-lapse shots
Built-in fingers for easy attachment and quick mount swaps
Thicker lenses that are twice more impact resistant
Shoot night-lapse videos, capture 12MP photos, and live stream at 1080p.
Cons
Newest software version is not pre-installed
Never miss another moment and capture your action-packed boarding tricks with the GoPro Hero8 Camera. With its astounding features and capabilities, it's a certified must-have and one of the skateboarding accessories you can't do without!
13. StuntStick Ultimate Board Wax
Grind, slide and pull off tricks effortlessly with the help of this Ultimate Board Wax from StuntStick! It works by filling in cracks and imperfections to even out the surface and reduce friction, allowing you to execute smooth moves. Each stick comes unique and is handmade in the USA with vibrant and colorful wax beads.
Whether you're proficient at doing tricks or using it on your first board, it's an absolute must-have. I enjoy how this board wax instantly reduces snags when I slide down rails, hard surfaces, and curbs.
Friction does bog down the speed of my trajectory, resulting in extreme difficulty when executing tricks – I can't tell you enough how a swipe of this wax makes a huge difference!
I love how it's conveniently packed as a stick for easy and mess-free application. It helps your board slide well and covers wide surfaces completely. Simply rub some wax on the area where you need it most and let it sit. As a rule of thumb, the more wax you use, the slippier it gets, so remember to use it sparingly and just build your way up to prevent accidents.
It can be tough to run it in, though, but this is usually resolved after several slides and rubs. Another unexpected perk is its awesome scent; it even lingers long after application! Overall, given its performance and reasonable price, I would recommend it to anyone looking for skateboarding gifts for kids and seasoned riders alike.
Pros
Fills in cracks and imperfections for friction-free and smoother moves
Handmade in the USA with vibrant and colorful wax beads
Packed as a stick for easy and mess-free application
Smells great and covers wide areas completely
Performs well and is priced reasonably
Cons
Running it in can be tough at first
Taking care of your skateboard and ensuring it runs smoothly is made hassle-free by this ultimate board wax. Keep it in your backpack or pocket for convenience on-the-go. Snap one up for yourself or hand it out as gifts for your skater friends now!
14. Parking Block Skateboard Storage
I have this habit of leaving my board lying around just about anywhere, resulting in scratches, dents, and unsightly dirt marks when I prop it up against the wall.
This Parking Block Skateboard Storage Display allows me to stow my skate or vert board horizontally or vertically without having to drill holes and mount brackets. It works for penny boards and longboards, too, as it gives you the option to store them horizontally.
This organizer is such a perfect and convenient way to keep my skateboard protected and ready to grab when going out for a ride! It's extremely portable, requires minimal space, and can be stationed on any flat surface.
It also eliminates the need to bend down and pick up your board, which can be a pain, not to mention how it prevents people from accidentally tripping on it.
One feature I specifically like is the storage compartment that makes it possible to store tools, bearings, screws, board wax, and other skateboard accessories I usually misplace. It's such a great organizer that conveniently keeps everything in place! All in all, it's an unobtrusive way of storing your board and stowing away accessories conveniently.
Some users noted that it's too lightweight to a fault, causing their skateboard decks to tip over, but this can easily be resolved by positioning your longer and heavier boards horizontally instead. If you have a short board, you can take full advantage of placing it on this organizer either way.
Pros
Allows you to store your skateboard vertically or horizontally
No drilling or mounting
Extremely portable, requires minimal space, and can be placed on any flat surface
Eliminates bending and tripping over boards
Equipped with a storage compartment for accessories
Unique and innovative storage solution
Cons
Lightweight and can cause some skateboards to tip over
If you're out of ideas and looking for cool gifts for skateboarders, make sure this is included in your list. It's the best all-in-one organization solution!
15. Wow Stickers Cool Skateboard Brand Stickers
Are you an avid fan of all things skate? This curated collection of 100 skateboard brand stickers with no duplicates is guaranteed to leave you stoked and wanting more! Get first dibs on popular skateboard brands such as Independent, Santa Cruz, Bones, Spitfire Wheels, and many others. Each sticker is made of high-quality vinyl for durability and printed vibrantly.
Sticker bombing your deck has never been this fun and easy with this great assortment of iconic boarding brands! This makes an awesome starter sticker pack to customize your deck or fill out existing layouts. Whether you love classic or new skate brands, you'll surely find something rad in this pack.
The non-marking adhesive used to make these stickers will let you peel them off and reattach without a hitch — leaving the surface clean and completely unmarked with sticky residue. Need decals that are tough enough to withstand the elements when you ride? Expect these stickers to perform well as both their print quality and adhesion are top-notch!
It might not be such a good idea to attach these on uneven surfaces as they don't hold up well on those. Otherwise, even the edges remain intact long after you've slapped them on any clean and flat space.
Pros
A curated collection of 100 stickers with no duplicates
Includes a variety of popular skateboard brands
Made of high-quality vinyl for durability and printed vibrantly
Non-marking adhesive lets you peel stickers off without leaving a sticky residue
Tough enough to withstand the elements
Cons
These stickers don't attach well to uneven surfaces
For an impulse buy, I'd say this is one of the best I've made by far! These
skateboard stickers make great gifts for skaters
. Hand them out and watch them design their decks creatively and effortlessly with the cool stickers from this pack!
What to Look for When Buying Skateboard Gifts
Are you still stuck in a rut trying to find a gift for your favorite shredder? Don't fret; let this gift guide help! With several factors to consider, I know choosing the perfect gift for that passionate skateboarder in your life can be a herculean task.
While gifting ideas are endless, pay close attention to the product's functionality, necessity, pricing, and quality. Other equally important aspects to look into, depending on what you are planning to give, are the receiver's size and measurements, skill sets, and skating preferences.
Looking up comprehensive product reviews, demo videos, checking out skateboard gifts uk or other marketplaces, and asking around can do wonders in picking out the best gift for skaters!
Choosing skateboarding accessories produced by reputable, well-trusted, and recognized brands spells a big difference in safety, longevity and reliability. You don't necessarily need to compromise quality to find a gift that won't break the bank. Whether you're looking for a gift for a newbie or a pro, you can't go wrong when you keep these recommendations in mind.
Feeling extra generous? Here's a sweet tip. Build your own skateboard gift basket and fill it with a variety of skate goodies from this list!
What are The Different Types of Skateboard Gifts
Skateboards/Decks – Nothing ever comes close to the excitement a new skateboard brings. Penny boards, longboards and eBoards come in a huge variety of makes, designs, and models that are purposefully constructed to complement every riding style. Whether they come fully assembled or require building, customization, and adjustment, they're a sure-fire way to win a skateboarder's heart!
Skateboard Shoes- Owning a pair of comfortable and high-performing kicks specially designed for boarding is a necessity for every skater. Grip, shock-absorbency, and impact-resistance set skateboard shoes apart from other footwear that doesn't offer the same support to ensure one's safety. You can't go wrong with gifting a pair from iconic brands in the skate scene who have been making them for decades on end.
Skateboard Tools- Avid skaters find themselves loosening or tightening their trucks and bushings almost as often as they ride to keep their skateboards in top shape and performing according to their riding preference. A handy, multifunctional tool is just what every skater would love to receive to get the job done in a jiffy!
Action Camera- If you have more than enough cash to spare, thrill-seeking riders will flip over capturing their best moves with this awesome gadget. Action cameras offer incomparable video and image stabilization over their counterparts, making them rad gifts!
Skateboard Wax – On days when cruising just doesn't cut it, boarders turn to skateboard wax for a more exhilarating riding experience. Priced affordably, this product is great to stock up on! Give the gift of smoother glide and an action-packed ride with this must-have skateboarding accessory!
Skateboard Storage- Skateboards are tripping hazards when left lying around. This innovative gift offers a portable parking space to prevent damage and untoward incidents, plus a compartment to stow away bushings, tools, and other accessories neatly. It's an awesome organizing solution every skateboarder will love!
Skateboard Safety Gear – Skateboarders don't underestimate the protection helmets, knee pads, elbow pads, and wrist guards have to offer. These protective implements top the list of accessories riders can't do without. Give them the gift of peace of mind and safety when you buy a set!
Ramp Set- Help a skater friend build a skate park right in his backyard with a ramp set. These are great for kids or beginners who are just learning how to skate too! You'll surely ring in hours of fun and excitement with this excellent gift idea!
Skateboard Backpack- Lugging a skateboard around can be a pain. Surprise a weary skateboarder with this innovative backpack that comes with straps to securely fasten his deck with! What's more, it conveniently stores everything from laptops to water bottles for a hassle-free experience.
Blank Deck– Skateboarding is more than just an action sport; it thrives in artistic expression! Every skater will surely enjoy customizing and sprucing up a blank deck to embody his style and personality. It's simply one of the most amazing skateboarding gift ideas out there!
Skate Trainers – Skateboarding is fun and exciting but can also be intimidating. Help a kid or beginner learn how to ride with the help of these awesome skate trainers. Boost their confidence and guide them through the learning curve with this unique gift!
Skateboard Stickers- Strapped for cash? Handing out skateboard stickers is the best way to go! Stickers are great for decorating decks and helmets without committing to painting. Choose a pack with only brands that skateboarders dig for added fun and excitement!
Why Do You Need Skateboard Gifts
Skateboard gear, shoes, and accessories are essential to every rider looking to enhance their hobby. These skateboard gifts will certainly go a long way in protecting them from the perils of the sport and giving them comfort and convenience. After all, the best gifts to give will always be the ones that offer you great value for your money.
Where Can I Buy Skateboard Gifts
Skateboard gifts are readily available for purchase from Amazon, eBay, specialty skateboard shops and websites that offer a host of skateboarding gear, riding equipment and accessories. Always purchase from a legitimate source to ensure you're getting the best quality.
Conclusion
Skateboarders tend to be a tough bunch to shop for, but knowing their preferences, measurements, skill levels, and the budget you are willing to allocate gets the ball rolling. Anything that's useful, innovative or embodies skate culture is a sure-fire winner! You can be sure they'll rock it proudly no matter how simple and affordable it may be.
Finding exactly what you want to give someone makes the act of gifting a much more enjoyable experience. With so many options available and a little thought, you're bound to find the best skateboard gifts for every skater you know!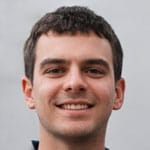 Hi, I am Charles Harris. I opened this site to write as much as I can about my biggest passion – skateboarding!
I started as a clumsy yet passionate rookie 10 years ago to now a still passionate yet much better skateboarder! But I have to tell you, the whole journey has always been fun and rewarding, indeed not without hardship.