You know that feeling: the adrenaline rush of momentary flight, the feeling of time slowing down as you focus on your footwork and the tickle in your gut when landing back to solid ground. Whether you're aiming to be the next Tony Hawk or just simply enjoy casual skateboarding, skaters know that the best way to enjoy the sport is when it's done on great skating ramps and rails.
A ramp for skateboarding is used to launch skaters up in the air so that they can perform the tricks of their trade. Ramps come in all shapes and sizes and can be made from different materials. Skateboard ramps can be made out of wood, plastic or steel and differ in durability and performance. For those without access to skate parks or just beginners, buying skateboard ramps are a great alternative.
But it is quite challenging to pick the right one that meets your needs as there are too many products available on the market currently. So to help you out, read through this article with me to choose the best skateboard ramps.
Top 1
Ten Eighty 140237 Ramps
– Affordable
– Non-slip for safety
– Lightweight and small size
Top 2
Landwave LW4PYR Ramps
– Resists sliding
– Support heavy weights
– Durable for any weather
Top 3
Ten-Eighty Skatepark Set
– Sleek design
– Slip-resistant
– Multiple pieces included
Best Skateboard Ramp Reviews
1. Ten Eighty 140237 Ramps
First on my list is the Ten Eighty Micro Flybox that is popular for its price, size and ease of assembly. This skateboard ramp includes two launch ramps connected by a tabletop which can be assembled in a matter of minutes. These ramps can be used separately or connected, making them perfect for all activities that involve skating, skateboarding, biking and even scooters.
As these ramps are made from high-impact polymer, the ten eighty launch ramp set is durable but still pretty light so even kids can assemble and move it around themselves. It is also easy to take apart and durable enough to take on thrashing but the plastic material may be prone to scratches or marks. With its novice-targeted and slip-resistant design, this ramp set may be the perfect gift for a little skate boarder of yours.
I would say that this skateboard ramp's size is appropriate for small kids with its 16" base width and 125 lb weight capacity. This would still depend, though, on the skater and vehicle weight since the ramp is hollow. Hence, you should consider the weight you might put on the launch ramp before buying. Talking about the shape, the ramp set is wedge-shaped, which is ideal for beginners to build confidence and improve their skill level.
One more thing also important to note is that although the base width declares 16", it actually slightly tapers at the top that is narrow on the actual surface of skating. Seeing how narrow it is, this skating ramp is perfect for those with limited spaces or want to use it on sidewalks without bothering passersby.
Pros
Affordable
Easy and fast to assemble
Shape and size are ideal for beginners in improving skill level
Non-slip for safety
Lightweight and small size
Cons
Hollow inside
Narrow ramp surface
Overall, this skating ramp is a great add-on to the family yard and a great deal for beginner. Even if it is a fairly cheap skateboard ramp set, I would say it is sturdy enough to withstand the wear and tear of kids' play.
2. Landwave LW4PYR Ramps
If you're willing to splurge, one skateboard ramp I would recommend is the Landwave 4-Sided Pyramid Skateboard Kit. Composed of four ramps and one deck, this ramp set can be connected together according to your desired assembly. You can also use the parts separately. What I love even more about this skateboard ramp is that if you ever decide to upgrade, you can combine it with more Landwave skateboard products to expand your system.
With its wide surface dimensions, the Landwave skateboard's ramp is great for those who are new to the board. I won't recommend this set to pro skaters but if you are looking to expand it to a higher level ramp, then this could be a good starting product. On the other hand, the ramp set's weight capacity also makes it perfect for any age.
Made of durable plastic, the pieces are easily assembled and have feet that are made of rubber, making the product slip-proof. It can be used for skateboarding, bikes, in-line skating, scooters and even remote control cars.
What's more, I've found that this Landwave skateboard could even be used as a platform for events or household use. This Landwave skateboard set can also endure extreme weather conditions and can even be used during winter. About cleaning, the ramp's connection slots can accumulate dirt and even mud on rainy play days.
Pros
No need for tools to assemble
Stackable and expandable
Resists sliding
Support heavy weights
Durable for any weather
Cons
Expensive and not a good set for pro skaters
Slots can easily fill up with mud or dirt
In a nutshell, this skating ramp may be more on the expensive side but this ramp set is something skaters can invest in if they are looking to pursue the sport. The pros outweigh the higher price and promise an amazing experience. If you want the best bang for the buck, this Landwave skateboard is perfect for you.
3. Ten-Eighty Skatepark Set
Now, if you think ramps are a bit boring and too easy for your skills, then I would recommend the Ten-Eighty Skatepark Set. The included rail is perfect for skaters who want to learn how to do grinds and thus, it is a great add-on for a ramp system. Instructions are provided for assembly but it may be confusing for some so this ramp is not something you can easily put up and take down readily.
I love how the overall design looks clean with smooth straight surfaces and edges and overall simplicity. The skateboard ramp's weight capacity and size make it ideal for your little skater and it can be used for most wheeled activities. Moreover, this skateboard ramp's size is ideal for people with limited space to put this ramp system.
You would not need to worry since this ramp has a slip-resistant finish for safety without hampering the playing time of your little skater. On the other hand, this kit comes with a plastic skateboard ramp but skater can reinforce the rail and ramps to make them even more durable. The actual skating surface is also a bit narrow which is something to keep in mind.
Albeit a bit on pricey, this product is great for beginners who want to explore more tricks that only grind rail could offer. If the rail is not something you will use, then I don't recommend this. Since there are other skateboard ramp sets with no grind rail with better value. Also, the product is not expandable and not manufactured with upgrades in mind. But, you can separate the individual components (rail and ramps) and use them separately.
Pros
Sleek design
Slip-resistant
Can be used for a variety of sports
Multiple pieces included which can be used individually
Size is ideal skater with limited space for play
Cons
Cannot connect additional ramps or rails
This skate ramp kit with a grind rail is definitely up there in the expensive systems in the market. But as it offers a rail that many ramp sets don't include, it is something you would want to consider. For your little daredevils who want to do grinds, this ramp kit with a grind rail would be the perfect addition to his/her skateboard playground!
4. Landwave LWSPB Skateboard Kit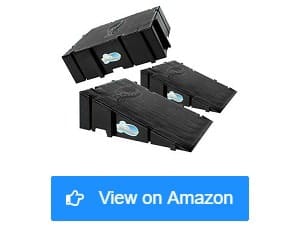 Another good buy from the brand Landwave, this skateboard ramp is an alternate option if you don't need too many ramps. Since this set is a cheaper option than the previous Landwave skateboard featured, it only includes two ramps but still provides a deck.
Just like its pricier brother, this one has the advantage of expandability or ability to combine with other Landwave products. This is more recommended for those who are just picking up a wheeled sport as it creates a simple system good for home practice so it may be too narrow for bigger or more advanced kids. Also, having less ramps means you can play with it in tighter spaces. It can be used with skateboards, bikes, inline skates and remote controlled cars as well.
It's lightweight, durable and slip-proof design can be easily assembled. No tools are required to install its provided connectors. These connectors can be used to make connections with any additional Landwave product you may buy in the future. The ramp parts also sport rubber feet which prevent the kit ramp system from moving around while you use it.
This Landwave skateboard is also best used on pavement, asphalt or hard surfaces as I found that using it on grass or gravel does not give you enough momentum and can be prone to moving around. This system is rated 300 lbs so it is durable enough to not sag in the center and can take a lot of thrashing.
One more thing about Landwave products is it is also very weather-resistant and will do well even if left outside. And if you prefer to store it inside, it is also easy to disassemble and stack.
Pros
Durable and sturdy
Expandable and stackable
Easily assembled and disassembled
Size is perfect for beginner and those with small yards
Slip-proof
Cons
The ramp surface is a bit narrow
Not ideal on grass or gravel
Overall, this may be a bit pricey but it certainly is a better choice versus the rigorous and expensive task of building your own ramp. Landwave ramps are a great investment and a good starting place for any beginner.
5. Ramptech Skateboard Ramp
If you want to have the more authentic skatepark experience plus you have the budget to boot, then this Ramptech quarter pipe skateboard ramp product is something I'd recommend to add your cart. Made of ABS plastic materials with a premium-looking design, this plastic quarter pipe is a great investment for serious skateboarders who can afford beyond cheap skateboard ramps.
For this one, you have to own a drill and know how to use it to assemble the ramp. Luckily, the company has an instructional video available on Youtube to guide you in putting it together. I also love how the materials are not slippery and lightweight but the ramp can withstand tricks performed on it. Furthermore, the wheels on the side make it pretty easy to lug around and store after use.
The wood parts are high quality solid wood without any fear of splinters. Majority of the ramps' materials can withstand any weather but the bottom parts of the ramp however need to be painted to avoid degrading due to moisture. The rest of the parts are pretty durable and can withstand most weather conditions. To better preserve it, I won't recommend leaving it out to the elements.
The ramp transitions seamlessly into the ground and it can be connected with another one to create halfpipe skateboard ramps. It's also important to note that it can move around so it is best used against a wall to avoid sliding. It's a huge bargain considering the amount of effort and cost of building your own ramp.
Pros
Sleek and clean design
Made of ABS plastic that will not break or rot
Mobile and lightweight
Slip-proof
Cons
Assembly requires tools and skill
Not weatherproof
It's hard to find a good quality quarterpipe like this quarter pipe skateboard ramp which is seen as one of the top-rated skateboard ramps. The price may be one of the highest in the market but this skateboard ramp is definitely worth every penny!
6. Freshpark Mini Wedge
For skaters who are always on the go, this next skateboard ramp is something I'd recommend for you. The Freshpark Mini Wedge is a portable skateboard ramp with a simple and straightforward design which is perfect for those who require mobility.
This wedge ramp is known for their creative designs which feature portability, linkability and foldability in their products. This skateboard ramp is evidence for this statement. It is a flat and easy angled ramp which you can use for skateboarding, inline skating, scootering and biking. It is constructed from steel and durable plastic material which makes it weather-proof.
This skateboard ramp is a little pricey but the price is reasonable considering the quality of the materials used. I love how the body folds in half and locks so that the legs become the carrying handle. These wedge ramps are flush with the ground so using it is a smooth experience. This also means you can add another Mini Wedge ramps next to it to form a wider ramp or connect it edge to edge. The ramp can take on heavy weight up to 300 lb.
The Mini Wedge ramp can be easily set up. I find it sturdy and light enough to easily pack in a vehicle. Although it has rubber feet intended to make it stay in place, I recommend putting weight such as rocks on the leg to prevent it from moving around. Moreover, the ramp height is not adjustable and you can't swap out the legs for a different size.
Pros
Easy assembly
Collapsible and foldable for easy storage
Lightweight
Sturdy
Can connect to additional ramp
Cons
Needs weights to stay in place
This skateboard ramp is definitely a product to add to your home skate park if you value convenience and portable designs. This mini wedge ramp is a great investment and is surely built to last!
7. Scooter Launch Ramps
Another one for the kids, these Scooter Launch Ramps are definitely made for beginners. This single piece ramp is lightweight, durable and small enough to fit in your driveway!
First and foremost, I would like to emphasize that this ramp is best for kids because of its size and weight capacity so don't expect you can ride it as an adult. Moreover, this ramp is perfect for those who have small yards or want to use this ramp on the sidewalk because of this small size. It's really light so the kids will have no problem moving it around if needed. Its price falls within the range of cheap skate ramps so it is a good starter kit for your little skaters.
The edge of this ramp is flush enough with the ground to give a smooth transition so no jarring can be experienced. Also, the height and slope of this ramp is just right to not be too intimidating to novices. The rubber feet of this launch ramp has kept it steady and prevents it from moving around.
The launch ramp is made from plastic and durable enough to withstand the impacts of rough housing and thrashing. The surface of staking is slip resistant so you won't easily sleep or fall off while using this ramp. Last but not least, these Scooter ramps products are also easy to clean and can be left out in the yard. But to make it last more, I'd recommend storing it which is easy to do given its portable size.
Pros
deal skateboard ramps for beginners
Slip-proof
Durable
Lightweight
Cons
To small for adults or more advanced skaters
The Scooter ramps are definitely a great starter ramp for beginners discovering their love for skating. This affordable, one-piece ramp will give your little skaters an awesome playtime!
8. FreshPark FP301 Quarter Pipe
This is another product from the brand FreshPark which is known for its portable and mobile skateboard ramps. The FP301 Quarter Pipe is a large ramp that is perfect for skaters with the skills and confidence to try more daredevil stunts.
Made of ABS plastic, steel and urethane, this Quarter Pipe skateboard ramp is durable and weatherproof so you can leave it outside without fear of degrading or splintering. The Quarter Pipe ramp is 33 inches tall with narrow width hence the slope can be too steep and intimidating for beginners. It's important to note that this Quarter pipe ramp's leg height is not adjustable.
The FP301 Quarter Pipe can be folded to form a triangle with wheels for easy transport and storage. However, the FP301 Quarter Pipe is fairly heavy thus kids who will use this may need help. On the bright side, skaters can attach it to other FreshPark products. I love how skaters can make it a wider ramp by purchasing two of these or even link it back to back.
Albeit pricey, this FP301 Quarter Pipe is very sturdy and obviously high quality. Take note, though, that the plastic ramp surface can become scratched after a long period of regular use. As for maintenance, you can opt to dismantle it every now and then if needed since this unit is easy assembly but it does require tools. Also, I would recommend tightening the bolts regularly to ensure safety and reduce risk of damaging ramps.
Pros
Foldable and portable
Weatherproof
Durable
Can be attached to other FreshPark products
Easy storage
Cons
Steep angle and tight skate space
Heavy
This FP301 Quarter Pipe is considered as one of the top-rated skateboard ramps. If you want the premium look of a skate park in your yard with the convenience of portability, FreshPark ramps are a great choice! You can't go wrong with this Quarter Pipe.
9. Mojo Rails Sky Ramp
This one might be high up in the price scale but it is also high in quality. The Mojo Rails Sky Ramp is the perfect companion for the board in learning new tricks and catching air.
This rail actually gives you an option for the color which is green and blue for the powder finish on the steel frame. The steel frame is durable and supports the ramp well with its truss design. The surface is made of polyethylene which is sturdy and lightweight. I love how easy this ramp is to move around.
The ramp is also just high enough not to scare beginners so it's perfect for those who still feel nervous about trying out new tricks. It does not need to be bolted to the ground but it can slide around on some surfaces. On the other hand, if you're one of those looking to bring around by car, then this skateboard ramp is a good choice with its portable size which fits in any truck or SUV.
It's also easy to assemble. You will notice, though, that the allen head screws of the ramp are exposed which may affect your tricks and if continually exposed to moisture, may rust. Aside from that, the rest of the construction materials are pretty weatherproof and will last well outside. It's also easy to store after use. I would recommend checking dimensions first to make sure the ramp will be the size you are expecting.
Pros
Portable and easily transported
Sturdy frame
Easy to assemble with tools provided
Durable
The price may be steep with this one but it does offer a clean-looking and durable build. After all, this will save you in the long run as you will enjoy this ramp for a long time which is worth its price.
10. Landwave LWR2 Skateboard Ramp
The most basic and cheapest of the Landwave products listed here, the 2-Pack Skateboard Ramp is a great choice for beginner skaters, bikers or skaters. The skateboard ramp includes two basic ramps that feature Landwave's signature durability, expandability and quality.
Made from durable plastic, there is no fear of degradation as this ramp is weatherproof. Rubber feet are provided so the ramp stays in place with no sliding. It is ideal to use for skateboards, bikes, inline skates. It can also be used for RC cars but the ramp surface can be slippery for some models.
You can start on this ramp set and build your own skate park because Landwave products can be easily connected to your existing ones. Not only is it expandable, but these ramps can also be stacked to reach greater heights for those who want the thrill of more difficult tricks.
It is easy to assemble without requiring tools and can be interlocked together for various purposes that can be beyond sports. It is lightweight even for kids and can be easily transported from place to place. One noticeable thing I would recommend is that you should apply a small amount of grease on the interlocking parts for ease of removal.
Pros
Can combine with other Landwave products
Stackable
Sturdy and resists sliding
No tools required for assembly
Durable
A perfect gift for your kids who have just picked up the board, this Skateboard Ramp might be on the expensive side but it guarantees a high quality ramp and a great experience.
11. Ten-Eighty Mini Kicker Ramp
Sometimes the big guns can be intimidating. Going back to cheap skating ramps, the Ten-Eighty Mini Kicker Ramp is perfect for those who are tight on a budget and just beginning to be confident in the sport. This mini ramp features a straightforward design that kids and beginners can easily get comfortable with!
As these ramps are made of high impact polymer, they are durable enough to withstand a lot of thrashing. But I recommend not putting weights over the weight capacity continuously to ensure a longer lifetime of the product. In addition to that, this mini ramp also has feet that are made of rubber and a textured finish making it slip-proof, ensuring a safe playtime for your kids.
These mini ramps are wedge-shaped and smooth which is so ideal for any beginners in improving their skill level. The height is just tall enough to do tricks but not too tall and steep to scare beginner trying out new jumps. It's nothing fancy but with the price, I find these wedge ramps pretty functional without looking cheap.
These wedge ramps are also very easy to assemble. Plus, it's small enough to fit in the small spaces so it's perfect for families living in urban areas with not much play space. It's stackable and can be easily put away after use and stored. You can use this for bikes, skates, skateboards and RC cars.
Although these wedge ramps are rated for ages 8 and up, adults should not expect that they can use it along with the kids. At the same time, the ramp may be too tall for smaller kids so be sure to check the appropriate height.
Pros
Durable
Slip-resistant
Shape is ideal for beginners/ kids in improving skill level
Easy to assemble
Stackable
Cons
Can't support too heavy weights
All in all, this mini kicker ramp by Ten-Eighty is a great deal you can't miss out. As the cheapest quality ramp out in the market, these wedge ramps are a perfect gift for kids who want to get in the skateboard scene.
12. Graw Jump Ramps Wooden Ramp
Last but not least is one of the best ramps you can buy. It is on the pricier side but with its premium design, high quality material and overall performance, the Graw Jump Ramps Wooden Launch Ramp is certainly worth the price!
The ramp body is a sleek looking one piece made from beechwood for durability. Take note, though, that care and maintenance is needed since wood materials can degrade over time. As one solid piece, the metal plate is pre-mounted so there is no need for assembly at all. Furthermore, there's no support attached to it but the ramp by itself is very stable.
The ramp is steep with a great transition. The lack of additional attachments makes it pretty lightweight. I love how comfortable it feels to skate on this ramp. The metal end is flush with the ground and provides a smooth skating experience. The top curve makes it work as a quarter pipe and is perfect for practicing blunts and flip trips.
As part of Graw Jump Ramps' J series, this ramp is small (the smallest of the series) but can still be used by adults albeit a bit narrow. It can be used for bikes, skateboards, in-line skates and even scooters. Its size is portable enough to lug around and transport in a car. It also has rubber pads on the bottom which prevents it from sliding when in use.
Pros
Premium design
No assembly needed
Stable frame and stays in place
Lightweight
Cons
Wood parts may degrade if exposed to extreme weather conditions
So if you're looking for looks and quality combined into one, I think this skateboard ramp is the one for you. You can also check out other sizes of the ramps from this brand to get the best out of their product!
What to Look for When Buying a Skateboard Ramp
To strike a good deal when buying skateboard ramps, you need to have balance between price and quality. Most of the time, it all boils down to available space and budget. These are the most important considerations anyone looking to buy a ramp would usually have.
Since budget often makes or breaks the decision, then you need to first identify the price range you are willing to pick your products. There will be no problem if you have a big budget ready. But for those who are a bit tight on cash or not looking to spend too much for a hobby or new interest, then you will need to find brands that fit your price point without compromising quality.
Speaking of quality, one critical gauge for a great skateboard ramp is of course, durability. The best skateboard ramps should be able to endure a lot of thrashing and rough housing and so, high quality strong materials are a must. Cheap skateboard ramps may be a tempting buy especially for those who are not looking to pursue extreme sports seriously. But you certainly would not be thinking it's a great choice if your ramp breaks in less than a week.
Durable skateboard ramps are a good investment and considering that ramps can be used for a variety of purposes other than sports, then it certainly is something you'd want to last to make the most of your money spent.
It's also vital to check the kind of materials used to know how they would fare in the environment they'll be used in. A kit comes with a protected steel and polymer-based materials are usually more weatherproof and will more likely last compared to wood materials. Unless treated or coated, wood materials can degrade (splinter or rot) while steel parts can rust if exposed to moisture. Less pieces of the skate ramp kit are also better since they would mean it is easier to assemble and less materials to care for.
Not only is durability a matter of longevity but it also means safety which is a very important factor to look at when looking for the perfect ramp. It's essential to find brands that uphold safety standards in their products. Find ramps that have sturdy frames and feet that are made of rubber to prevent accidents from sliding. Textured finishes on the skate surface of the ramp is also a must to prevent slipping and provide satisfaction to skater.
If space is a big dealbreaker, then portability is something you should look for when buying a skateboard ramp! Some brands offer a wide size range for their products that will suit your needs. Some ramps also have foldable features which make them easy to transport by vehicle or just simply small enough to tuck in your storage area.
Another thing to look for in a skateboard ramp is compatibility. It's great if the ramp belongs to brands that offer products that are compatible with each other. This is especially vital if you end up wanting to upgrade and expand your own ramp system. You'll be able to save a lot of money and effort in trying to connect pieces. Plus points if ramp can easily integrate with any brand.
Lastly, if you're a sucker for cool skateboard ramps, then look for ramps with premium looking designs. A sleek design would make for nice bragging rights and would be a great add-on to your yard or driveway.
Other Important Factors to Consider
What is a skateboard ramp? How does it work?
Skateboard ramps are elevated structures which are used to create air for skateboarders to perform tricks. To put it simply, it is an inclined plane which comes in all shapes and sizes. These designs can do a variety of purposes but commonly the elevation the ramp provides is used to launch skateboards in the air for jumps and other tricks.
What are the different types of skateboard ramps?
Although skateboard ramps can come in various sizes, the main way to differentiate the types of skateboard ramps is the angle and shape. The most basic type is the kicker ramp which is a generic inclined plane with a straight angle slope. Relative to the surface, the angle would be around 15-30 degrees. The ramp surface is straight without any curvature.
The second type is the launch ramp which differs from kicker ramps with the degree of curvature that the ramp surface has. This ramp lets you launch higher than the kicker ramp. Moreover, regarding the sizes, they offer a mini launch ramp or just a big launch ramp for skaters. As it offers a mini launch ramp, it still is great as compared to others launch ramps. And the third main type is the quarter pipe. These are the ones you often see in skate parks. They are more advanced in how they are curved and approach a 90 degree angle at the top.
Other types of skateboard ramps exist which are often combinations or modifications of the main three types. These include the box jumps which are kicker ramps surrounding a flat deck in the middle, and wave ramps which look as the name suggests. You may also heard about spines which are two quarter pipes that are back to back, half pipes which are the opposite of spines, vert ramps which are extended quarter pipes and many more.
Why do you need skateboard ramps?
Without skateboard ramps, skateboarding would not be as thrilling. Not everyone has inclined structures to use their boards on. Hence, skateboard ramps are created to give skaters the launch they need to start flying. The best skate ramps can let you catch air for the most basic techniques to the most advanced tricks with varying angles and shape.
Different shape or structure of the ramp allows different tricks. Some types let you build up speed faster and reach higher. Certain trick combinations can be made in particular ramp types. Not only can you control your speed by using specific skateboard ramps, you can also choose types that provide more air time for tricks that need it. In short, skateboard ramps give skaters the avenue to perform their stunts!
Frequently Asked Questions
What are the most trusted skateboard ramp brands?
Some of the most trusted brands include Landwave, OC Ramps, Ten Eighty, Ramptech, Keen Ramps and Scooter. These ramps combine durability and design at a good price point to create great value deals for you! These brands also offer a variety of products with a wide range of prices.
What kind of plywood do you use for skateboard ramps?
If you enjoy building things and would rather learn how to make a skate ramp, then knowing the common materials of construction used is a must which often depends on the environment the ramp will be used in. One common skate surface used for ramps is plywood. There are many types of plywoods such as birch, particle boards etc.
Plywoods can be classified by grades. The highest grade of plywood is sanded smooth and has no cracks or visible voids. The lower grades vary in the size and quantity of knots and splits affecting smoothness and strength. The high grade plywoods can be used for the skate surface while the lower grades can be used for the side templates of the ramp.
It would be best if you also considered the degree of curvature your ramp will have since only close-grained surface plywoods are ideal for bending. Also, untreated plywood can be damaged if exposed to the elements. Perhaps, the best quality of plywood one can use is birch plywood with its durability and great surface texture. However, this type of plywood is expensive.
What are skateboard ramps called?
Skateboard ramps are called a variety of names according to its appearance or design and purpose. The skateboard ramps we usually see in skate parks are called vert ramps. They are called such due to the vertical slope at the top of the ramps. Other skateboard ramps are called a half pipe and quarter pipe which depend on the degree of curvature of the skate surface. For more simple ramps, they are often called kicker or launch ramps.
How to make skateboard ramps?
This depends on the type of ramp you are looking to build. The simplest skateboard ramps would be those without curvature since you do not have to stress on how to bend your materials. Once you've chosen the ramp type that you want to build, then it's time to head to the hardware to gather your materials.
For DIY skateboard ramps, plywood and lumber are the common choices. They do the job and at the same time, affordable and easier to handle. If you want to make your ramp even sturdier, then buying steel frames is a great option. You could also use steel to make your metal plate. If you are going to be using the ramp outside a lot, using treated wood and buying paint would be important. If you have a little more budget to splurge, then you can invest in composite materials.
Decide on the size of the ramp you want and make a construction plan to map out the design and the dimensions. Be sure to have the right tools which are usually a drill and a saw are the minimum. Secure also the screws and connectors you will use. You can ask the hardware about the right tools and materials for your plan. Cut your materials according to your set measurements and prepare to assemble them.
How to make kicker or launch ramps?
For basic kicker ramps, launch ramps or any straight elevated platform type of ramp, you would need to cut the plywood sides first and frame them using your steel materials. Then, you could proceed to attach your steel cross members starting from the bottom. Once finished, you can attach your ramp surface which should touch the ground.
You can add a layer of masonite to the surface of skating to make it more waterproof and tough and make sure it does not touch the ground. Take note, masonite would need to be replaced over time. After that, you can attach your steel plate on the space between the masonite and the ground. This is to ensure your ramp is flush with the ground for a smooth transition.
How to make quarter pipes?
For skateboard ramps with a curvature such as quarter pipes, the difference is you have to plan out the transition radius or simply, how it curves. Cutting the transition would be the hardest part so have someone who is used to woodwork help you with this. After that, you can start framing the ramp from bottom to top.
For a quarterpipe, you will need to add a coping or a steel pipe at the top of the ramp's skating surface. After this is attached, you can cover the ramp surfaces. Then, you can add your masonite layer and your metal plate to make the ramp flush with the ground.
There are many other more complicated designs you can try but if you're just beginning, then kicker ramps are the best way to start learning how to build a ramp. You can then paint and add some designs on your ramp to customize it to your liking.
How do you waterproof a skate ramp?
Ramps last longer if they are protected from moisture which can cause degradation and rusting of materials. To waterproof your skate ramp, one way is to paint it. This is the most basic method to coat your ramp so that it is protected from water, heat and humidity. There is also a product called Skate Paint which is a polyurethane epoxy especially used for coating skating structures. You can also use a tarp to cover your ramp and protect it. If you want the material of the ramp to be waterproof itself and have some room in your budget, then you can construct it using Skatelite which can be applied as a top layer for your ramp. This Skatelite will protect your ramp to be long lasting.
Where can I buy?
You can buy brand new skateboard ramps from online sites such as Amazon or the skating ramp brands' online sites. By purchasing online, products are shipping to your designated address. If you're lucky, a physical store may be near you! And if you're tight on a budget, you also have the option to check used skateboard ramps for sale online (shipping right to your house) or in the nearest garage sale or flea market.
What size of ramp should I buy?
This depends on the space you have available, the level of expertise of the skater and the weight you are going to subject the ramp to. Choose a skateboard ramp that will fit in your house, yard or driveway. You can also consider the size of your vehicle if you're planning to bring it around. Choose a height that is appropriate for the skaters' skill. Too steep ramps can intimidate beginners and too easy slopes can bore the daredevils. And lastly, check the product's weight capacity if it's meant to carry kids' playing only or can bear even adults' weight.
How long will skateboard ramps last?
This will depend not only on the quality of product you choose to buy but how you handle it. Ramps made of treated or coated outer materials coupled with strong, sturdy frames will last years if kept and used properly. Knowing the right maintenance for the materials that the parts are made of will surely make it last long. Meanwhile, using ramps beyond the weight capacity and negligence can result in cracks and degradation in a matter of weeks and months.
Conclusion
This ends our guide in showing you the best skateboard ramps, what people think of the different brands, what to look for in ramps and how to choose the perfect one for you or your kids! Hopefully, this guide has answered those questions you might have had and have given you confidence in making the right decision!
In the end the choice is all up to you. Make sure to choose the one that is most compatible with your needs and wants. Choosing the product with the best value will save you a lot of money and make every penny feel well spent. A good skateboard ramp can go a long way and is an investment on safety, convenience and unhampered performance that will be long lasting.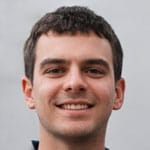 Hi, I am Charles Harris. I opened this site to write as much as I can about my biggest passion – skateboarding!
I started as a clumsy yet passionate rookie 10 years ago to now a still passionate yet much better skateboarder! But I have to tell you, the whole journey has always been fun and rewarding, indeed not without hardship.