Soft wheels, broad decks, and sturdy trucks are the most significant aspects beginner skateboarders check before hitting the skate park. Little did everyone know that we also need to give importance to what we wear, especially when starting skateboarding.
One of the things we have to consider is our footwear. And with that, let's try to learn about the best skateboard shoes for beginners. Here are a few fundamental aspects we need to know.
Exteriors – Your first skate shoes should have quality exteriors. You won't be standing on your deck the whole time since doing tricks may call you to slide the top surface of your footwear against the board's grip tape.
So, look for shoes made with quality suede exteriors. This material has enough resistance against the grip tape's roughness and a longer lifespan than any other shoe exterior.
Sole – Running shoes have curved soles. But these features do not work well with skateboarding. Footwears with curved soles are ideal for ball sports and those played on rubberized floors.
Meanwhile, shoes for skating come with flat soles. This aspect helps the rider maintain balance on the board and prevent injuries. Note that using a gum sole may also help since this material is best for countering falls and slips on the board.
Elasticity – You may wonder how this aspect got on the list. But a pair of flexible shoes brings various benefits. First, it lets you move freely and more comfortably. And second, the shoes' elasticity helps them maintain their original shape, thus prolonging their useful life.
More factors make up a good pair of beginner sneakers. Be sure to check them in the buying guide section of this article to know what pair of shoes will give the best value for your money. But for now, let me take you to various sneaker options for you.
Top 1
Emerica Cruiser Skate Shoe
– Classic sneaker with a lace-up design
– Vulcanized shoe construction
– Has a full-length midsole for absorbing shocks
Top 2
Adidas Bravada Skate Shoe
– Fits snugly without hurting
– Rubber soles that are durable and essential
– Slim shape with the classic 3-stripe print
Top 3
DC Kalis Vulc Skate Shoes
– Mesh lining with soft paddings
– Vulcanized construction
– Elastic and abrasion-resistant sticky rubber sole
Top 8 Skateboard Shoes for Beginners Reviews
1. Emerica Wino Cruiser Skate Shoe
Featuring a simple sneaker design, the Emerica Wino Cruiser Skate Shoe gives me a light feeling when riding.
These cheap skateboarding shoes come with a classic sneaker build with a lace-up design, making them easy to wear. All I have to do is slide my feet in and tighten everything else with the laces. With these features, I consider these sneakers as my go-to ones.
Skateboarding requires frequent jumps and leaps on the deck, which is why the rider's shoes need enough cushioning, like this brand. These shoes come with a full-length midsole, essential for absorbing shocks. I like this feature that helps me land on my feet comfortably and without worrying about the painful impact of the ground against my feet.
I think this shoe also does well in terms of durability. It comes with vulcanized construction, which is vital to keep the shoe's sole intact. Also, vulcanized shoes offer enough flexibility, thus giving the rider a better feel of the skateboard.
These simple skateboard shoes also hold well on the skateboard. At their bottom surfaces are flat triangle treads specifically designed to complement the grit of the skateboard's surface. This feature is most helpful for beginners to keep their balance on the skateboard.
On the downside, I find these sneakers a bit narrow. My feet are a bit wide, so I need to put on
comfortable socks
to keep them from hurting.
Pros
Classic sneaker with a lace-up design that's easy and light to wear
Has a full-length midsole for absorbing shocks
Vulcanized shoe construction for added shoe durability
Flat triangle treads that hold on the skateboard well and help the rider balance
Cons
The shape is a bit narrow for people with wide feet
I can attest to this pair being among the top-rated skate shoes under $50. It is made with a durable, supportive, and simple design.
2. Adidas Bravada Skate Shoe
One of the outstanding features of this Adidas Bravada Skate Shoe is its rubber soles. Indeed, these shoes come with sturdy rubber soles that give my feet a decent platform on and off the skateboard.
Such well-made rubber soles are also why beginners should go for the pair, as such components can protect inexperienced skaters from injuries by securing enough grip on the board.
Furthermore, this shoe comes with a rubber toe cap as well. Unlike some brands that leave the user's toes to the suede exterior of the shoes, Adidas protects them with its rubberized tip. I love this feature because it does protect my toes well. Plus, these rubbers also add durability to the shoes.
I highly appreciate the shape of these skate shoes for older adults. Adidas is known to have simple designs with their 3-stripe print, which makes me love their items, including these sneakers. They don't look bulky. And despite looking thin, it fits my feet snugly without hurting, and I do not have to loosen the laces a lot.
And while other shoes get their tongues slid down, these sneakers have an effective way to counter them. Adidas comes with a small built-in loop on the tongue to let the shoelaces pass through. By then, the laces will hold the tongue up, making it more comfortable and quicker for the user to wear.
I am not that confident with the fabric these shoes have. They use canvas on the exterior, and I am unsure if they'll last longer as the suede does.
Pros
Rubber soles that are durable and essential for gripping on the board
Rubberized toe cap as added protection for the toes
Slim shape with the classic 3-stripe print
Fits snugly without hurting
Built-in loop on the tongue to keep it from sliding down
Cons
Uses canvas and may not be as durable as suede
Despite the minor drawback, I trust this brand enough that I don't think it'll wear too soon. It has a great design I love, and it's easy to wear.
3. DC Kalis Vulc Skate Shoes
If there'll be a perfect pair of sneakers for kids, it'll be the DC Kalis Vulc Skate Shoes. This footwear features an abrasion-resistant sticky rubber outsole that holds well on almost any surface. They're also perfectly elastic, which means they suit a kid's activeness as well. I think these features make this pair of shoes safe and ideal for young riders.
Despite being designed for kids, these shoes also have a vulcanized construction. This method ensures that the sneakers' parts are intact and will not quickly wear. Vulcanization also ensures that the rubber returns to its original shape after stretching. And with these, I'm confident my kid has a heavy-duty pair of shoes when skateboarding.
The shoe tips are also rubberized, which is necessary for new skaters to practice tricks without bruising their toes badly. Each shoe comes with a rubberized end that's twice the thickness of the seams. I also love these components because they don't make the shoes look heavy or bulky.
I think these shoes also do well in terms of comfort. DC uses a mesh lining inside, keeping the air flowing inside the sneakers. And with soft paddings, this footwear provides the best softness for the child's feet. I like these components because they make the kid's riding experience smooth and light.
I would advise getting a size higher than the actual kid's size. I received a smaller size, so I had no choice but to ask for a replacement.
Pros
Elastic and abrasion-resistant sticky rubber sole that's safe and fit for kids
Vulcanized construction for added durability and flexibility
Rubberized tips that help counter impact and pain on the kid's toes
Mesh lining with soft paddings for optimum comfort
Cons
Arrived in a smaller size
Despite waiting longer, I am glad about how these sneakers work. My kid looks and feels stable on the board, and these shoes don't seem to show signs of wearing yet.
4. Emerica Dickson Low Top Vulc Skate Shoe
Coming with a classic black suede finish, the Emerica Dickson Low Top Vulc Skate Shoe has one of the most delicate exteriors among my sneakers.
These shoes have a durable suede surface, giving off a smooth texture. And what I love more about this component is it's pliable, which means it's perfectly flexible for agile skateboarding.
An added factor to these sneakers' durability is their construction. Emerica uses a double wrap vulcanizing construction method, enhancing the shoes' overall durability. Therefore, it allows the sneakers to return to their original shape after the stretching and movements. And with that, new skaters should not worry about doing all the new skills and tricks.
These skating shoes for beginners offer quality impact protection. Inside them are G6 insole foams, essential for providing the feet with a soft platform when landing. Such a design makes my feet less prone to injury. Plus, these pads make me more confident about performing ollies and a few jumps.
At the bottom part of these shoes is a Flick Shield rubber underlay. This layer of rubber lies over half the front of my feet. It aims to protect my toes, regardless of the tricks I do. Besides, the shoes can take some beating with such a rugged construction. So, not only do I get a durable pair but also a protective one.
On the downside, these sneakers are a bit tighter than expected, meaning it runs a tad smaller than usual sizing.
Pros
Durable classic black suede finish that's pliable and ideal for active skating
Double wrap vulcanizing construction method for flexibility and added durability
G6 insole foams for superior impact protection
Flick Shield rubber underlay layers for toe protection and enhanced durability
Cons
Runs a bit smaller than standard sizing
I love this brand because it's not as fancy as some sneakers, but it does the job. It offers superior durability, and I am happy it suits skateboarders like me well.
5. DC Graffik Low Top Skate Shoe
Paddings are not only for bags but for footwear, too, like the DC Graffik Low Top Skate Shoe.
In fact, these shoes come with padded tongues and collars, giving the rider a soft feeling around the feet. Not only that, but these areas also have a ventilation hole. Such features add more comfort for the user.
The next feature that makes these shoes comfortable is their cupsoles. Each of these comes with a cupsole, giving the feet a secure feeling. These components are also known to help protect against heel bruises and ankle injuries. And with that, beginners will have added support for their feet.
I think this shoe is also ideal for people with thick feet. Besides having an easy-to-unlace design, these shoes also have a broad opening. All I have to do is slide them inside and lace things up. So, not only is it comfortable to wear but is also easy to put on.
The design of these sneakers is another strong appeal that it offers. DC uses leather and suede, making the shoes look unique and stylish. These components don't wear quickly despite my activities on the skateboard. Plus, I feel like I bought a pair of shoes with the right combination of durability and comfort.
However, one of these shoes arrived with damage near the end hole of the laces. I found this issue on the left shoe, but good thing both remain functional.
Pros
Padded tongue and collar for optimum softness around the foot
Ventilation holes that add more comfort for the rider
Comes with cupsoles that protect the ankles and heels against injuries
Broad opening that makes the shoe easy to wear
Unique and classy skate shoes with durable materials
Cons
Arrived with damage on the left shoe
This shoe is one of the softest I have. I love how it supports my foot and protects it against injuries like how beginner sneakers should be.
6. UMYOGO Casual Walking Shoes
Coming with a leathered lace stay, the UMYOGO Casual Walking Shoes ensure that my shoelaces are in place.
These sneakers come with shiny leather eyestays vital for sustaining tightness on my shoelaces. I love these components because they are durable. Plus, they also look neat with their smooth, glossy finish.
I think these shoes are two of the most user-friendly pairs I have. Each shoe comes with a low-top design, giving my ankles more open space. Not only that, but these shoes also come with smooth mouths, and these allow me to wear and take them off conveniently.
I love how unique this brand designed its shoes. Unlike the conventional sneakers with linear or plain designs, Umyogo uses classic graffiti prints on these sneakers. Other shoes also have detailed patterns on their bodies.
New skaters taking on brand-new experiences will fall in love with these designs. They are bold and striking, definitely the type that uplifts our moods and leaves a deep impression on others.
Notably, with such features, these shoes are not only for skateboarding, but they also work for running, gym training, and other outdoor sports. For someone not into sports, these sneakers also fit as casual wear. And what I love about these shoes is they don't make my feet hurt wherever I use them.
The soles of these shoes are a bit thick and could be heavy for some users. I don't deal with this issue a lot, but this is only a reminder for others.
Pros
Durable leather lace stays that hold the shoelaces firmly
User-friendly shoes with a low-top design and wide mouths
Graffiti and pattern prints that are bold and suitable to any rider
Works for various sports and as casual footwear
Cons
Soles are a bit thick and could be heavy
These unique shoes are stylish, protective, and easy to wear. And I love how the lace stays to support the shoelaces.
7. DC Unisex-Child Anvil Skate Shoe
If there are perfect sneakers for kids, there are also perfect pairs for any gender, such as the DC Unisex-Child Anvil Skate Shoe.
These shoes flaunt a comfortable low-top design and a lace closure, making them easy to wear. They also come with a regular sneaker shape, which most skateboarders like.
The next feature that adds to the overall comfort is the paddings. First, they come with soft paddings enclosing the sides of the feet. And second, there are also paddings on the tongue area. It is good to know that these parts do not deform easily despite frequent use. Also, they make the shoes feel lighter.
The lace stays of these shoes may not be leather, but I also find them durable. Like the shoe tips, these parts also have smooth suede. And what amazes me is they remain in shape no matter how hard I tighten my shoelaces. So, it's not only a comfortable pair of sneakers but also a durable one.
These shoes perform best on the skateboard. At the bottom of each sneaker is a quality rubber sole, grabbing the gritty surface of the skateboard. I love this part because it holds on the deck well. Also, it has ample flexibility, keeping the rest of the shoes intact.
I can't seem to find any drawbacks from these shoes. Even though I often wear the piece to practice, they work as intended, and I love their overall flexibility.
Pros
Unisex sneakers with low-top design and lace closure for easy wearing
Padded collars and tongues for added comfort
Comes with durable, smooth suede lace stays
Quality rubber soles that are flexible and hold well on the skateboard
Cons
No drawbacks at the moment
Overall, I love these shoes because of their versatility in almost any aspect. They're also comfortable, and I never felt heavy while using these.
8. UMYOGO Casual Skateboarding Shoes
Coming with high-quality interiors, the UMYOGO Casual Skateboarding Shoes is my ideal go-to footwear every day. These shoes come with lightweight and breathable linings, giving my feet a comfortable feeling every time. What I love more about this part is it absorbs sweat. So, I get to use it all day without worrying about breathability.
The next feature I love about these sneakers is their shape. Each shoe has a wide opening, leaving enough space to insert my feet. I like this aspect because I still get to slide my feet in smoothly, even without socks. Also, these shoes are ideally wide, which means my toes have a comfortable space inside.
These sneakers are indeed constructed with suitability. They come with various fashionable prints, making them perfect for activities besides skateboarding. I can use them for casual walks or any outdoor activity. And despite that, I am happy these sneakers do not wear too quickly compared to other brands.
Quality sneakers, like this brand, always come with non-slip soles for safety. But what sets these shoes from other brands is Umyogo added anti-slip lines at the bottom. These features provide enough support and anti-reverse functions, thus letting me skate better. Not only that, but they also add durability to the shoes.
I think these sneakers need thicker insoles. It hurts wearing them while standing the whole time. Nevertheless, they do well with skateboarding.
Pros
Sweat-absorbent and breathable linings, providing optimum comfort
Broad opening for easy wearing
Wide shape leaving enough space for the toes
Durable enough for casual walks and non-skateboard activities
Quality sole with anti-slip lines that provide enough support and durability
Cons
Needs thicker insoles for more comfort
Many skaters like these sneakers because they are versatile. They have a user-friendly design and nice features for learning new skating tricks.
What to Look for When Buying Skateboard Shoes for Beginners
Picking skateboard shoes is like searching for the best pair to bring into your first ball game. Here are a few things we should consider when buying beginner skate shoes.
Suede quality
Skateboarding requires durable shoes regardless of the rider's level. And one of the parts that manifest this aspect is the shoes' exteriors.
Suede appears to be the most popular material for skating shoes. However, not all fabrics appearing to be suede are of the same quality. Some look flawless but flimsy, while others look less fine but are sturdy enough for skating.
Genuine suedes have optimum durability against wearing, given they come from animal skin. Also, an authentic suede doesn't ruin it if it gets wet, which means you have all the reasons to bring it when it rains.
Besides its durability, suede exteriors also add some fine finish to the shoes. And with that, the sneakers look a bit more classy.
Sole types
Generally, there are various types of soles. But let's only dig into the ones relevant for skateboarding.
The inner soles of the shoes are the catalyst of comfort for the rider. Insoles are essential because they receive the most weight directly. And with that, it's necessary to find quality insoles, such as G6 foams.
Besides comfort, your insoles should also be able to protect you from injury, which is possible by being an impact-resistant layer. These layers aim to absorb tension and force when you land on your feet. So, with quality inner soles, not only will you experience comfort with your shoes but impact protection as well.
Midsoles work the same way as the inner layers. However, they differ in their sizes. Insoles come with a full size, which is the standard for sneakers. And while half midsoles offer various benefits, the best type to use for skating shoes is full-length.
Skateboarders need flat stepping surfaces in which full-size midsoles are relevant. Full-length middle soles also help in the impact absorption of the sneakers, thus keeping the rider free from injury.
This layer deals with all the contact to the ground and the board's grip tape. Having a less durable outsole will yield nothing good. So, we need to check more on this aspect when picking skateboarding shoes.
Quality outer soles usually come with gum rubber that holds firmly on the skateboard's grip tape. This aspect does not only help the beginner balance on the deck but ensures the rider's safety.
Paddings
The sneaker's level of comfort is not solely reliant on its insole. It's also evident from the parts of the shoes surrounding the feet. Comfortable shoes come with soft paddings on the collar. These components provide the feet a snug fit of the shoes, thus making them light to wear. Quality paddings also aim to absorb sweat, which keeps the feet dry.
These soft, plushy components may also be present on the tongue. This aspect gives the feet a 360° fit, thus giving them a secure feeling.
Form
Skateboarding sneakers live to the impression of being decent footwear for skateboarders. They need not be bulky as they can only cause mishaps to the rider. The best cut to use as skating sneakers is the low-top. Skating shoes of this kind provide the ankles more room for movement, thus helping the rider be more active on the board.
Meanwhile, high top shoes for skating are ideal if you want some stability with your ankles. It can be perfect for some while being disturbing for others. So, the best way to choose is by assessing your ankles' capacity while in motion.
Another aspect we need to check is the sneaker's shape. For skateboarding, the best build to use is the straight one. Straight-shaped sneakers are versatile because they fit any foot, wide or narrow. That way, riders won't feel too tight.
Toe caps
Skateboarding shoes also work as protective pieces of equipment. This aspect is often visible with its toe caps. Quality sneakers come with an extra cut of rubber fronting the toes. The purpose of these rubbers is to resist impact should the rider bump the tip of the shoe against something hard, like walls. That way, your toes won't have to deal with pain and possible injury caused by soft shoe tips.
Lace stay
Lace stays are vital in adjusting the tightness of the shoes. These parts may come in various materials, such as suede, leather, or the same as the body. They also come with eyelets to house the shoelaces. Lace stays, as well as the eyelets, have to be durable enough. This aspect will sustain the tightness made on the shoelaces.
Price
Like getting a skateboard, buying skateboarding shoes needs to live within your budget. That way, you will have enough for some skateboard accessories or other necessities. Good cheap skate shoes need not exceed $50. Some can go around $30, while others can be as high as $90. So, be sure you don't settle for cheap skate shoes that cannot satisfy your need.
Which Skate Shoes Are Best for Beginners
My pick for the right skate shoes for beginners will be the ones made by DC Shoes. These sneakers ensure the rider's comfort at all times with their iconic padded tongues and collars. I love how this brand imposed style without compromising the fit of the shoes on the rider.
DC shoes also feel light because of these paddings. And what I love more about them is they feel light, despite looking a bit bulky. They may not be the budget skate shoes everybody wants, but having a pair of sneakers from this brand feels more of a luxury when skating.
On the other hand, if you're not into these plushy layers around your feet, you can also use Vans skate shoes. These sneakers come with their classic simple design and are effective for learning and mastering skateboarding. They're also easy to wear, and their shapes fit almost everyone.
Why Do Skaters Microwave Their Shoes
Yes, only food should sneak into the microwave. But as skateboarders, we don't want a pair of stiff shoes. And that is the reason why skaters tuck their shoes inside microwave ovens. This process helps the user break on the shoes efficiently.
However, there are associated risks in putting your shoes in the microwave. Be sure to check on them and follow the standards when using this piece of equipment. That way, you'll achieve the ideal fit of the shoes and ride at your best.
Can I Use Running Shoes When Skateboarding
Running shoes often come with a curved sole. And a primary consideration when skateboarding is to obtain the broadest possible ground contact. This aspect will help the rider balance more and maneuver the skateboard better.
That said, you can't be using a pair of running shoes when skateboarding. It's better to ride with used skate shoes than vessel-shaped sneakers. The only time you can wear running shoes to skate parks is if you're skating for the first time. It will not yield a decent riding experience, but it will help you distinguish running from appropriate skateboarding shoes.
Should I Wear Socks When Skateboarding
The role of socks for skateboarders is to be a secondary shin protector. Most skaters wear long pants to protect their lower legs when doing tricks or flipping the deck. However, it's not every day that a skateboarder would insist on wearing pants, which is why crew socks are a thing for them.
Shin protectors may not always be necessary, especially when simply commuting on the skateboard. But wearing socks adds some comfort for the rider. It makes the shoes fit better, and it can also help keep the rider's feet dry.
Conclusion
Skateboarding knows no age, level, and gender. Every professional skateboarder was once a beginner. And one of the things that helped these riders was a quality pair of shoes.
Your footwear speaks a lot about your skill and improvements as a skateboarder. With the best skateboard shoes for beginners, you now have the confidence to get on the road with your beginner boards. Always consider the things I have shared with you to ride with the best pair of sneakers.
Experience quality rides with quality footwear. Don't forget to leave your thoughts in the comments section.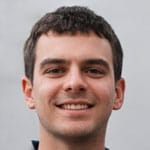 Hi, I am Charles Harris. I opened this site to write as much as I can about my biggest passion – skateboarding!
I started as a clumsy yet passionate rookie 10 years ago to now a still passionate yet much better skateboarder! But I have to tell you, the whole journey has always been fun and rewarding, indeed not without hardship.