Do you want to have great fun cruising with your skateboard? If yes, pick out your reliable skateboard trucks to skillfully cruise and carve for a short or long trip.
The right trucks can indeed make you turn smoothly as you travel. Make sure that your chosen pieces are broad enough and can handle big wheels. Also, they must return to their position swiftly.
We have rounded up the best skateboard trucks for cruising in line with our goal to provide you with some tips about skateboards and their parts. Any of these trucks can offer you a safe cruise, whether in the streets, skatepark, or downhill.
Top 1
Independent Skateboard Trucks
– Made from 356 T6 aluminum
– Has Supercush bushings
– Has great strength
Top 2
Gullwing Skateboard Trucks
– Affordable price
– Good construction
– Double kingpin setup
Top 3
Caliber Truck Co. Skateboard Trucks
– Includes 2 trucks
– Solid and great for cruising
– Trucks' size is 10 inches
Best Skateboard Truck for Cruising Reviews
1. Independent Skateboard Trucks
Are you looking for lifetime trucks for your skateboard? The Independent trucks are the best in delivering a classic look, excellent durability, and butter-smooth movements.
The Indy Stage 11 trucks are very durable and tough since their baseplate and hanger are made of premium-quality 365 T6 aluminum. Thus, you can trust to utilize these pieces for a long while without worry about breaking and corrision.
The trucks have solid steel axles constructed from Chromoly steel with grade 8 kingpin and Supercush bushings that can do precise turnings.
Furthermore, they are about 5.47 inches in size and can fit around 7.75 to 8.25-inch deck. Such a wide range of compatibility ensures that they can fit your boards nicely without modifications. Another plus side of these trucks is that they create less wheel bite.
Many skateboarders use the Independent trucks in the street, mini ramps, and bowls because they are good for carving. You can rely on their design to smoothly cruise for a long distance.
The only downside that I find in these trucks is that they are a bit heavier than expected. So make sure it fits the type of board you intend to make.
Pros
Made from 356 T6 aluminum for durability
Not only great for cruising but good for mini ramps, street, and bowls
Steel axles are constructed from Chromoly steel that has great strength
Has Supercush bushings that can do precision turnings
Can fit around 7.75 to 8.25 inches deck
Cons
A quite heavy board trucks
Generally, the Independent Stage 11 skateboard trucks will last for a long time. With these, you can save money as you will not be able to replace trucks always.
2. Gullwing Skateboard Trucks
To have a great cruise you must have great mobility. And these trucks are more maneuverable, so you will surely have lots of fun steering with these trucks.
These trucks are composed of a double kingpin setup that makes them steer more smoothly. Simply, you can tighten the turning radius and have a double rebound when carving and pumping. You will experience great momentum when performing such tricks with these pieces installed on your board.
Furthermore, the trucks are of decent size, around 9 inches, to complement boards of 30 to 36 inches. Make sure you check your board's measurements before purchasing this pair.
With these models, your board will feel stable, and you can also control it well. When cruising, you will feel like riding a cloud because the carving and turning are smooth and easy.
Another good thing about it is that you can have these two trucks at an affordable price. Although, the package does not come with hardware. But, with such a price, you can combine these trucks with quality accessories purchased separately.
You can have a surfy feeling with these trucks. You will also be confident cruising on the streets and roads as you can manage your board perfectly with these trucks.
Pros
Great maneuverability leading to a pleasant and fun ride
Trucks are around 9 inches in size and prevent wheel bite
With good construction and adjustability
Comes with a double kingpin setup making the trucks steer more easily
The level of control is superb
At an affordable price
Cons
The package does not include the hardware such as the bearings and bushings
Gullwing Sidewinders trucks provide a smooth and comfortable ride with their good construction. You will never go wrong with these trucks, particularly with affordable prices.
3. Caliber Truck Co. Skateboard Trucks
The set of Caliber trucks is well-grounded and robust, making them among the top choices available. Most users of these trucks are satisfied with their performance. In my opinion, these are the best longboard trucks for cruising.
These trucks can withstand any weather conditions, including rain, mud, and dirt. In truth, they have undergone an in-house treatment process that makes the trucks strong and durable.
These trucks are incorporated with a pressed-in kingpin and fortified base plate for an added strength. With their help, you can turn by inclining softly. And if you need a quick turn, simply add weight into your lean, and surely you will get it fast.
Another thing that I like about these trucks is their aesthetic featuring various colors to choose from. Also, the package includes original Bones Reds bearings with Blood Orange brand bushings. These are enough for assembling one skateboard or longboard. Besides, you can easily install them in just 5 to 10 minutes.
From my experience, the build of these trucks is superb, as the hangers are uniform. While the cast seems accurate, the mounting for the wheels is aligned. The size of these trucks from axle to axle is 10 inches, which is quite huge.
The bushings are responsive and of standard quality, thus, these trucks ride steady and fast while cruising.
The only downside is that the painted ones such as red, or blue may wear out in time. I suggest you select the unpainted or the raw trucks to prevent the warping of paints.
Pros
Solid and great for cruising
Undergone an in-house treatment process for an added strength
Aesthetically appealing with various colors
Trucks' size is 10 inches, which is versatile
Includes 2 trucks, original Bone Red bearings, and Blood Orange bushings.
Cons
The painted version of trucks may chirp off over time
Overall, these Caliber trucks are working great for cruising and even downhill. They are indeed durable, strong, and of high-quality.
4. Core Skateboard Trucks
Core skateboard trucks have been around for about 20 years, offering high-quality skateboarding trucks for numerous users, including me. Besides, these trucks are manufactured and assembled in the U.S, proving their reliable quality that meets or exceeds your expectation.
The hangers are constructed from lightweight yet durable aluminum. Also, they have heavy-duty base plates, and the bushings are of premium quality, which are made from the U.S. All these components will create a smooth and responsive cruising ride.
You can have a package of 8 washers and 4 nuts at an affordable price. However, a shipping issue might result in missing those nuts in a set, which can happen sometimes. No worries, as you can easily purchase the hardware at any store nearby.
Furthermore, the size of the axle is around 4.75 inches to 7.375 inches. This can fit decks measuring about 7 inches to 7.5 inches.
I praise the turning radius, which is very smooth and comfortable for cruising. Also, the design of these trucks is neat-looking and elegant, with many colors for you to pick from.
Pros
Trucks are assembled in the U.S with reliable quality
Built from aluminum that is durable and lightweight
Heavy-duty base plates and premium quality bushings that are U.S. made
Equip with turning radius that creates smooth and comfortable cruising
At an affordable price
Has a neat and elegant look with many color options
Cons
Shipping issue might result in missing the nuts
If you are looking for budget trucks with quality, the Core skateboard trucks are perfect. They are low-cost for a pair of trucks with premium bushings and base plates.
5. Thunder Skateboard Trucks
Thunder trucks have been around since 1986, and they are one of the most popular skateboard trucks for skaters. If you are a fan of lighter board and trucks, the Thunder skateboard trucks should be in your arsenal.
These trucks have hollow kingpins and axles that make these boards lighter. What's good with lighter trucks is that you can easily flip and raise your board to perform challenging tricks.
Besides, they also have lightweight custom forged baseplates to minimize the burden these trucks put on your board. In truth, you can turn fast and can grind well. They are responsive too, which is good for cruising.
The length of the axle is around 5.826 inches, thus, ideal for a deck width of about 7.125 to 7.6 inches. Also, these trucks come in silver color and look appealing with their blue-green accent. If you are tired of black trucks, this exotic pair can breathe a new life into your skateboard.
Beyond that, these trucks may weaken faster over time because they are not solid metal. So, if you want to preserve it for long-term utilization, make sure to avoid too rough terrains.
Pros
With hollow axles and kingpin, which make the trucks lighter
Responsive trucks and good for cruising and performing tricks
Has lightweight custom forged base plates
The trucks can grind well and have a good turning radius
Appealing looks with blue-green accent
Cons
The trucks may weaken faster because they are not entirely made of metal
Thunder Hollow Lights II skateboard trucks have garnered straight five stars for those who used them. They are much satisfied with these trucks' performance due to the product quality and compatibility with various skateboarding styles.
6. Havoc Skateboard Trucks
Havoc skateboard trucks are best for all skaters, especially for beginners. They are constructed from aluminum alloy – a tough yet lightweight material.
They are decent trucks that you can purchase at a reasonable price. They have four axles that have consistent sizes and with the same height. Plus, and there is also enough space to fit the standard wheels of the skateboard.
You may also choose the color that you like as these trucks come in various coatings. Some may opt for a pink, yellow, or red pair to show a daring and stand-out style. Or, customize your board with the basic black, blue, or white one to make a beautiful board design you have in mind.
The package also comes with wheel spacers. However, there are no bolts included. So you should purchase the parts separately to mount them on the board.
The trucks are perfect for kids and beginners as they cruise a lot first. They measure about 7.63 inches and may fit any skateboard deck of about 7.5 to 8.0 inches. You can also use wheels with sizes about 2 to 2.2 inches for these trucks.
Beyond that, the kingpin bolt seems to draw out on the trucks, which will create some sort of wheel bite.
Pros
Great for kids and beginners
Made from aluminum that is strong and lightweight
Comes in various colors to customize your board
Measures 7.63 inches and may fit 7.5 to 8 inches deck
Decent trucks for a reasonable price
Cons
The kingpin seems to extend out underneath the trucks
In general, Havoc skateboard trucks are decent trucks that are perfect for beginners that cruise a lot. The trucks are strong because of their material and lightweight too. Hence, you can lift your board easily while riding.
7. BYBAIZ Skateboard Trucks
BYBAIZ skateboard trucks come in black color, which many skaters commonly use. Or else, you can customize your board with cool choices such as silver and golden pairs. Other than offering a stylish look, this product can level up your game.
They are made from aluminum alloy to support the skateboard and your weight effectively. Since these trucks measure 5.25 inches, they are designed to fit 7.50 to 8.25-inch decks. Thus, this product can go well with various skateboard styles and sizes, showing its versatility.
I appreciate how this package comes with 8 pieces of 1-inch mounting hardware. There is no need to purchase hardware to install these trucks. Hence, with its affordable price, you can save a lot of money.
Meanwhile, these trucks are ideal for beginners and pro skateboarders due to their ergonomic design and superb durability. As they are solid and stable, you can confidently learn and perform new tricks.
On the other hand, they are quite heavyweight, which is a minor drawback to this otherwise amazing pair. From my experience, such a weight is manageable and best for cruising.
Pros
Offers a gorgeous look in black, golden, and silver
Constructed from an aluminum alloy that is durable and hard
25-inch trucks fitting decks measuring 7.50 to 8.25 inches
Includes 1n 8 pieces 1-inch mounting hardware
Stable trucks, ideal for beginners and pro skateboarders
Cons
The trucks are quite heavy
Overall, the BAYBAIZ skateboard trucks are gorgeous and durable, precisely what I need for my skateboard experiences. These trucks can create a smooth cruising ride. Plus, you can assemble these trucks easily and fast.
8. Paris V2 Skateboard Trucks
Paris trucks are created by Paris, known as one of the best manufacturers of skateboard trucks for more than a decade. As expected from the brand, their V2 trucks are great for street, cruising, and downhill.
These trucks have reversed kingpin that enables you to do sharper turns, making your cruising smooth and continuous. The open bushing and hanger rake delivers a full-tilt for breezy carving and pumping. Meanwhile, the 50-degree baseplate allows a comfortable ride.
The Paris V2 trucks' hangers measure 7.08 inches (180mm) with Grade 8 steel axles and branded kingpins. Also, these pieces are made from a 356.2 virgin aluminum gravity and undergo a secondary heat treatment process, resulting in reliable durability. Also, it has Paris 90a bushings made of urethane and 6- hole baseplate.
The package includes 1 pair of trucks, 2 hangers, 2 base plates with kingpins, 4 axle nuts, 4 bushings, 4 speedrings, 2 large cup washers, and 2 small cup washers. Such a purchase offers necessary items for leveling up your skateboarding.
Due to its 6-hole baseplate, this truck is ideal for various mounting options. Be it, old-school or latest bolt patterns, the model can work well without modifications or replacement.
The only drawback with these trucks is the stock bushings, which are quite soft. No worries, as you can replace them based on your needs. Besides, these Paris V2 trucks are still awesome.
Pros
Has a reversed kingpin that allows you to do sharper turns
Made from virgin aluminum gravity that is durable and tough
Undergoes a secondary treatment process making them durable
The package comes with hardware except for the bearings
6-hole baseplate for both old-school and new bolt patterns
Cons
The bushings are quite soft
All in all, Paris V2 trucks can provide you with smooth carving and ease of turns because of their design and construction. This leads to an enjoyable skateboard cruising ride.
9. CCS Skateboard Trucks
These robust-looking CCS trucks leave an impression of great durability on first-timers. And the use of them will prove the reliable sturdiness, as they are made from high-quality steel.
The package includes a set of trucks with a strong base plate and premium quality bushings that allow you to make smooth carve and controlled turns. They also have a high-quality no-slip kingpin. Hence, these are all you need for effortless and fun cruising on the road.
Plus, the weight is sufficient and not heavy as expected, and with this, you can do tricks on your board with ease. That is another reason why this pair is ideal for beginners in skateboarding, as it does not weigh the board down to hinder your movements.
Besides providing good fluidity and turning radius for boarders, these trucks serve an aesthetic purpose with their sleek black coating.
Most users said that these trucks stay for a longer period due to their solid construction. They are satisfied with the performance and durability of these trucks.
On the other hand, the space between the truck and the bolt is quite tight. Hence, it isn't easy to loosen and tighten the trucks. But, once installed, they are stable and strong enough for ultimate safety.
Pros
Made from steel known for its durability
Delivers good fluidity and turning radius
Lightweight trucks for easy turns and carving
Has premium quality bushings for a smooth carve and controlled turns
With a high-quality no-slip kingpin
Cons
The space between the truck and the bolt is quite tight.
What you see is what you will have with these trucks. They are of high quality, strong, and durable and perfect for an extended cruising trip.
10. Venture Skateboard Trucks
Venture trucks are other quality trucks manufactured in the U.S. These trucks perform well while cruising, and they can turn smoothly, steadily, and grind well. Besides, they have polished looks with a silver color, matching your board's cool style.
Their forged base plates are superb, which are about 30% stronger than the cast base plates. Likewise, the forged base plates are less porous or leaky. The kingpins of these trucks are made from high tensile steel that may last for a long time.
On the purchase of this package, you will receive a set of two trucks with an axle size of 8.25 inches and quality bushings. However, there is no hardware included to mount right away. This can be remedied by purchasing hardware fitting for the trucks and board.
Venture trucks provide stability not only in cruising but also in skating mini ramps. They are likely similar to Independent skateboard trucks and Thunder trucks.
These polished trucks are high trucks, which are best for turning because they can pivot more and have enough room for movement.
Another thing that I like about these trucks is that they are lightweight. With this, you will have an excellent cruising experience. You can also flip your deck comfortably.
Pros
Can turn well, steadily, and grind smoothly
Polished looks with forged base plates
Kingpin is constructed from a durable and high tensile steel
High trucks that can pivot more and have good turns
Trucks are sturdy and lightweight to flip your board comfortably
Cons
The package does not have hardware for mounting
Venture Polish skateboard trucks are just other quality trucks available in the market now. They are sturdy and indeed can last long. Also, these trucks are capable of cruising for longer distances.
What to Look for When Buying for Skateboard Trucks for Cruising
Cruising is also known as a skate style in which you ride using your skateboard, cruiser, or longboard in city streets, beaches, or down the road without stopping. Usually, you cruise because you want to roam around or capture the scenery in the place, or simply going from one area to another area. By all means, most cruising has traveled long distances.
You will also do many carves, turning, and grinding while you cruise on the road. Hence, by achieving this, you will have a smooth and pleasant cruising experience.
Because of these needs, you must have quality skateboard trucks that can manage your wheels, board, and your cruising. Significantly, you choose the best trucks for cruising. To sum it up, below are some points that you have to consider in choosing the best skateboard trucks for cruising.
Skateboard cruising needs sturdy trucks that will not break down while riding on the road or hill. That means you should go for a durable material such as aluminum or steel trucks. The products reviewed above are mostly made from aluminum and steel. These are heavier metals, thus last longer and will not break easily.
The size of the trucks is significant too. You must choose the trucks that are fitted for your board. If the skateboard truck is too narrow, there will be a teeter-totter effect and instability. Meanwhile, if the trucks are too wide, you will not have an excellent turning performance.
Right Skateboard Truck Profile
The truck profile is the distance between the bottom of the skate deck and the hanger. The truck profile includes the low, mid, and high. Ideally, the high trucks are perfect for cruising and carving the streets.
Cruiser Trucks vs Skateboard Trucks: What is the Difference
The cruiser is a skateboard that is primarily used for cruising in the streets, beaches, parks, or any level pavement. It is mostly used for short distances. The cruiser is more portable, and you need to balance it well. You can also perform light tricks using a cruiser.
Meanwhile, most skateboards are typically for showing your skills in skateboarding. This includes performing tricks. They are not for traveling for long distances and do not opt for greater speed.
Furthermore, both cruisers and skateboards have a pair of trucks. These trucks have the same components, such as the hangers, kingpins, axles, and bushings. Remember that these things can affect your riding performances. Also, the size of the trucks matters as it will also affect your skateboarding performance.
Likewise, both cruiser and skateboard trucks have the same materials. They are constructed either from steel or aluminum alloy, which is tough and durable.
Trucks' kingpin is of two types. These include the reversed kingpin and the standard kingpin. The reversed kingpin sits in the hanger and faces outward while the standard kingpin sits through the screw and faces inside.
And the difference between cruiser trucks and skateboard trucks is that most cruiser trucks have a reverse kingpin. This is because this type of kingpin is for cruising. Also, it provides more stability that is required for a smooth cruising experience.
Meanwhile, most of the skateboard trucks have standard kingpin. This kingpin is equipped with tricks, which you often do with your skateboard.
Another difference is that most cruiser trucks are smaller in size than skateboard trucks. This is because most cruiser boards are shorter than most skateboards.
Can You Put Cruiser Trucks on a Skateboard
There are no requirements on which type of truck you will choose for your cruiser board or skateboard. Also, I think that you can use your cruiser board trucks on your skateboard. On the other hand, you have to consider the size of the trucks.
Keep in mind that the cruiser board measures around 25 to 32 inches long and about 7 to 9.5 inches wide. Meanwhile, the skateboards are around 28 to 33 inches long and 7 to 10.5 inches wide.
If you are getting small cruiser skateboard trucks, then be sure that you also have a small skateboard or any board that your cruiser trucks will fit.
Regarding what type of best cruiser trucks you choose, whether reversed or standard kingpin, it is recommended that you select a reversed kingpin for cruising. You may also select a standard kingpin if you want to do more tricks than cruising on your skateboard.
You must also consider the cruiser board trucks and wheels. These components must complement one another in size before you put them on a skateboard. Also, the cruiser trucks and wheels must be installed properly on the skateboard.
Conclusion
Choosing the right trucks for cruising will result in a pleasant and enjoyable cruising experience. After comprehensive and long hours of researching, we have rounded up the above products as the best skateboard trucks for cruising.
These skateboard trucks are tested and used by many customers. The majority of them are pleased with the performance of these skateboard trucks. You may take a look at these trucks to choose the ones that you prefer. Pretty certain you will have a great time cruising.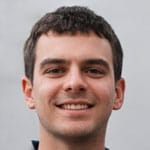 Hi, I am Charles Harris. I opened this site to write as much as I can about my biggest passion – skateboarding!
I started as a clumsy yet passionate rookie 10 years ago to now a still passionate yet much better skateboarder! But I have to tell you, the whole journey has always been fun and rewarding, indeed not without hardship.