Everyone loves a skateboard with enough pop. It makes doing tricks and stunts more easily and gives any rider the luxury of a responsive deck.
However, these benefits do not solely rely on this wooden part of the skateboard. Another factor that makes these possible is the trucks. Skateboard trucks are a channel for transferring your movements down to the wheels.
So, if you ever come across a skateboard truck display and plan to upgrade, let me give you an idea of the best skateboard trucks through the following factors.
Height – We can group most trucks based on their heights; high and low. High trucks yield higher clearance from the ground, thus protecting the skateboard against wheel bites.
On the other hand, low trucks give the deck a shorter distance from the ground. This aspect makes the skateboard more responsive and better for highly technical skating.
Size – A minimal difference in the skateboard's parts dimensions can mean a lot to its performance. So, be mindful of these in creating your ideal skateboard setup.
Skateboard trucks can go as small as 7.25″ in truck axle width, suited for 7.25″ decks. They can also be as big as 10.5″, ideal for boards with at least 10″ width.
Bushings – These components rest on the kingpins of the trucks. They come in different hardness levels ranging from 78a to 100a, like urethane wheels.
Hard bushings improve your stability while reducing your turning radius. And soft bushings make the trucks more responsive but less stable.
More factors await you in the buying guide section of this article. Be sure to get into that part to help you identify the pair of skateboard trucks you need. Now, let's get into the best picks for this skateboard component.
Top 1
INDEPENDENT Skateboard Trucks
– Weighing only 0.91kg
– Sturdy and corrosion-resistant
– Make sharp and precise turns
Top 2
CCS Skateboard Trucks
– High-rebound bushings
– Comes with 1″ Philips screws
– Sturdy aluminum body
Top 3
Thunder Skateboard Trucks
– Better grinding ability
– Durable trucks
– Sllow sharp and decent turns
Top 11 Skateboard Truck Reviews
1. INDEPENDENT Stage 11 Polished Standard Skateboard Trucks
Coming with quality aluminum bodies, the INDEPENDENT Polished Standard Skateboard Trucks are an ideal option for high-speed and technical skating.
I found out that these trucks for skateboarding come with a 356 T6 aluminum composition from the hanger to the baseplate, giving them a solid and sturdy finish. Besides that, aluminum generally has sufficient corrosion resistance, so I am confident these trucks have enough wear protection.
The next feature I like about Independent trucks is that they use special bushings. On each Independent standard truck is a Supercush bushing with a cylinder bottom.
From what I have experienced, this addition makes turning on the skateboard sharp and precise. Technical skaters love these rubbers because they yield quality tricks and carves on the skateboard.
I think these trucks are also protective of the skateboard's other components. They come with a 5.75″ height, enough to provide space between the wheels and the bottom side of the deck. So, turning would less likely be an issue for this model.
On top of having a solid body, these Indies remain lightweight. The trucks only weigh 0.91kg, light enough for the average skateboarder to drive. So, we don't only get a solid pair of skateboard trucks, but we also get to have easy ones to ride.
However, these trucks do not come with hardware. While these pieces are readily available in the stores, it would be better had they come with the trucks for convenience.
Pros
356 T6 aluminum body that's sturdy and corrosion-resistant
Supercush bushings that make sharp and precise turns
75″ truck height that protects the deck and rollers from wheel bite
Lightweight skateboard trucks weighing only 0.91kg
Despite that, I am happy about how these high-quality trucks perform. They work precisely, and no doubt, several skateboarders prefer this brand among others.
2. CCS Skateboard Trucks
Unlike the previous item, the CCS Skateboard Trucks come with mounting hardware, only one of the benefits that make them a complete skateboard truck.
CCS arrived with 1″ Philips screws for me to mount the trucks against the skateboard deck. For some, this aspect can be negligible. But to me, having these accessories is a convenience and a way to save from buying them separately.
I love these trucks, particularly their kingpins, because they make grinding seamless. These no-slip kingpins do not extend too long on the trucks' hangers, which leaves more grinding clearance.
This aspect is most beneficial for skaters when doing hurricanes or slides on the rails. It makes tricks smooth while protecting the kingpins.
As for several skateboarders, one more factor that enables them to do more tricks with these trucks is the bushings. CCS comes with high-rebound bushings, making the skateboard responsive overall.
Not only that, but they also get to stabilize quickly as the bushings uncompress immediately after some turns or jumps.
Ideally, these skateboard trucks also use aluminum as their main component. But what I like more about this model is its black finish. This pair has a more classic look compared to its bare aluminum counterpart. And on top of that, these trucks remain sturdy as expected.
On the downside, these are not the lightest trucks I had. Nonetheless, I think it's because of the thick baseplates.
Pros
Comes with 1″ Philips screws for cost savings and added convenience
No-slip kingpins provide enough grinding clearance for rails and hurricanes
High-rebound bushings that make the skateboard responsive and stable
Classic black finish with a sturdy aluminum body
Cons
The trucks are slightly heavier than most counterparts
To me, it's the quality experience with these good skateboard trucks I like the most. They're responsive, bouncy at some point, and durable, too. I think this pair is pocket-friendly.
3. Thunder Polished Hollow Lights Trucks
I notice that higher pop and quicker flips are only a few things the Thunder Polished Hollow Lights Trucks bring any rider.
Featuring a hollow truck structure, Thunder ensures that the user gets a lighter feel of the skateboard. But on top of that, this truck build enables the rider to flip the skateboard more conveniently and pop on it with better height.
Undoubtedly, these skateboard trucks fit almost any riding style. Other than for tricks, they also suit any location outside the skate park. They're durable, and despite having hollow axles and kingpins, they seem to withstand extreme movements on terrains.
The next feature I like about Thunder trucks is their height and bushings. These parts may be one of the smallest, but I get decent turns because of their quality. Not only that, but the lowness of these trucks adds more responsiveness to the skateboard.
And to complete my experience with these trucks, I'd commend its grinding ability. I get to slide on rails, do smyths, and perform hurricanes without getting the kingpins into casualty. All my grinds tend to be smooth, and as a rider who aims for flawless tricks, this aspect will be beneficial.
I don't think there's much to complain about these trucks. The seller even sent the item earlier than expected. And I think it's an added point for me.
Pros
Hollow trucks fit for high pops and quicker flips
Durable trucks that work on almost any terrain
Quality bushings that allow sharp and decent turns
Perfect low height for better skateboard responsiveness
Better grinding ability
Any skateboarder would affirm how light these trucks are. They work as expected, and I like how they suit technical skating styles and tricks.
4. Ace Classic Lightweight Skateboard Trucks
Skateboard preservation can mean getting a pair of Ace Classic Lightweight Skateboard Trucks.
Taller trucks mean your deck gets more clearance from the wheels. And with these trucks' heights of 1.42″, your rollers are less likely to encounter wheel bites. So, you get to protect both the board's deck and your rollers from wearing out too soon.
In terms of construction, I see the brand putting things into detail. Ace trucks use 7071 aluminum on the truck's body and 3056 steel on the axles. These compositions make the component more durable and resistant to quick damage. And despite these elements, I am happy the trucks remain reasonably light.
One more factor several skateboarders and I love about Ace trucks is how they work. They came ready for grinds, smooth transitions, and precise turns. Essentially, these trucks fit almost any trick and style of technical skateboarding.
Not everyone sees it, but the color these trucks have are aesthetically unique. Each one comes with a silver body and a red baseplate, giving it a fighter jet look. Its other black variant looks good too, but I'm not sure how long the color will last after grinding.
If there's one thing I wanted improvement from these Ace trucks, it'll be their bushings. They're not sluggish or sub-par, but upgrading them yielded better performance for me.
Pros
42″ tall trucks that provide more clearance and prevent wheel bite
7071 aluminum and 3056 steel construction for superior durability
Lightweight trucks ideal for grinds, transitions, and smooth turning
Red and silver color for a unique fighter jet look
Cons
The bushings need improvement
Overall, I like the sufficiency of the space between the rollers and deck. Several skateboarders will like these because they're light, durable, and suited to any skating style.
2. Venture Polished Skateboard Trucks
Unlike the previous products, the Venture Polished Skateboard Trucks has the medium-soft bushing many skateboarders would value for their new experience.
The medium-soft rubber bushing on each kingpin gives the rider a smooth feeling when carving and turning. Not only that, but these bushings also help skateboarders stabilize because of their perfect balance of softness.
Venture trucks are also famous for their durable yet lightweight designs. And these are evident in this model. It comes with a solid polished body. But when riding, they don't feel too burdensome for the legs.
As for other users, these trucks also suit almost any riding arrangement, so I think it's also a versatile model.
One more factor that stabilizes users of these trucks is their height. Many skateboarders affirmed that how they are low enough to maintain balance. Also, this aspect allows the riders to perform steep kicks and other stunts without stumbling when landing.
And like most buyers of this item, I see these trucks have a reasonable price. They're not the cheapest in the market, but I think they work just beyond their worth. It's still like I spent low for good skate trucks.
I'm not sure if the hardware was missing or the package did not come with it. But I think it would be better if these mounting pieces also arrived with the item.
Pros
Medium-soft bushings that make turning and carving smooth
Better stability from the bushings' softness
Durable yet lightweight design suited to almost any riding environment
Lower trucks that allow steep kicks and stunts with stability
Comes at a reasonable price
Cons
Did not arrive with the necessary hardware
I can feel the development of my turns due to these trucks is incredible, and many skateboarders can attest to that. They're also good cheap trucks skateboard users can consider. And I think they'll fit technical skating more.
6. Core Skateboard Trucks
Just when I thought having five to ten color options was already a luxury, I encountered this extensive collection of Core Skateboard Trucks.
Core usually comes with either a plain black or white baseplate. But what sets one from another is the hanger and body's color. You can choose from around 13 styles and colors to match your deck's graphics. And with these, you get to customize your skateboard better.
On top of a polished and colored look is a sturdy truck structure. This brand uses premium aluminum on the hangers paired with heavy-duty baseplates. What I love more is despite being solid, they remain reasonably light, making them suited for riders of any level.
Performance-wise, these trucks are promising. Each one comes with a Super high-rebound bushing that makes it more responsive. And with quality pivot cups, these trucks make turning sharp and precise. These two, combined, yield consistent rides and efficient movements with the skateboard.
Another performance-related feature I like about these trucks is their grinding clearance. Unlike some skateboarding truck brands that make you feel some contact on the kingpins, this model ensures you won't get the hassle of these. With that, sliding or doing hurricanes won't hurt the king bolts and the trucks overall.
Like some of the previous items, these trucks miss some hardware, but now it's the nuts missing. Nonetheless, everything works well after total installation.
Pros
13 color options available for a better skateboard customization
Aluminum hangers with heavy-duty baseplates that are durable and lightweight
Quality SHR bushings and pivot cups for sharp turns and consistent rides
Sufficient grinding clearance freeing the kingpins from scratching
Cons
Did not come with wheel nut
I like how this brand gives its users several options to customize their skateboards. They work exceptionally well, and I think they are a more advanced class of trucks than others.
7. BYBAIZ Skateboard Trucks
Known as a manufacturer of quality skateboard parts, BYBAIZ Skateboard Trucks ensure that beginners and professionals enjoy using them.
I always prefer trucks made of aluminum alloy, and these aluminum ones are of excellent quality at 5.25″. I can fit them on all of my skating decks, as they are compatible with decks sized 7.50″ to 8.25″.These figures make these trucks more like a versatile pair for any user level.
For someone who value durability, I think these trucks can suffice for it. Bybaiz uses aluminum on its trucks. And with aluminum being one of the highest quality materials for its corrosion resistance, having this in these trucks is a different level of reliability.
Out of several brands selling skateboard trucks without mounting hardware, I am glad this one had. Bybaiz comes with eight mounting bolts and nuts to install both trucks on the deck. Having these do not only serve me convenience. But I also got to spend less from buying these pieces separately.
I rarely review the item's installation process, and this product is one of the few instances. Everything went smoothly, from the truck installation to eventually testing it on the roads. Even skateboarders on Reddit affirmed this. What's better is that the trucks continued to exhibit quality performance in the long run.
However, these trucks seem heavier than the others. But they're not too dense that beginners will find it challenging using them. They only weigh slightly more than the previous items.
Pros
25″ truck size that fits the most common decks used by several skateboarders
Aluminum body for better durability and corrosion resistance
Comes with eight bolts and nuts for installation
Smooth and fast installation process
Works as expected
Cons
Weighs slightly heavier than other trucks
I think these trucks can be a go-to pair because of their suitability for beginners and pros. They work well, and they're not challenging to set up. Having complete hardware is a bonus for me.
8. KRUX K5 Standard Skateboard Trucks
Better than its older versions, the KRUX K5 Standard Skateboard Trucks are redesigned for better turning tricks.
The first thing I like about these trucks is their new and improved design. Skateboarders who use these can attest that these trucks exhibit a quicker turning geometry, making them a significant upgrade from their old build.
I think these are the best trucks the brand ever introduced. Each wheel holder comes with a re-modeled hanger, a new shape on the pivot cup, and a unique baseplate. And with sturdy axles, these trucks feel durable and perfect for several skateboarding styles.
Like the preceding skateboard trucks, this pair also has a decent grinding ability. I have tried doing smiths, slides, and skating on the rails, and these trucks made all these tricks smooth. I'm not sure how the bottle opener affects my rides, but I love looking at them.
One more benefit I got from this brand is it arrived not only on time but ahead of it. Some trucks need to break in for a few days, and having received this pair earlier meant a lot for me.
So, it's not only a significant upgrade physically and in terms of performance, but it's also a product backed with quality service.
These trucks work substantially better than their older counterparts. I don't have anything to criticize about this pair.
Pros
New and improved design for quicker turning geometry
Upgraded pivots cups, hangers, baseplate, and axles for better performance
Smooth slides, smiths, and skates on rails
Arrived quicker than expected
Cons
No drawbacks at the moment
These trucks impose innovation. From the hangers down to the baseplates, Krux displayed significant improvements, and it's what most riders look for from an average truck brand.
9. Gullwing Sidewinder II Trucks
The Gullwing Sidewinder II Trucks are probably the most distinctive skateboard trucks I have on this list.
Coming as a double-kingpin truck, Gullwing sets the steering advantage between them and regular skateboard trucks. If you look at the item, you'll see one kingpin rooted from the baseplate and another seated higher. These two huge bolts allow the rider to carve sharply, especially in tight spaces.
These trucks also help the skater generate some momentum on the board. If you have these, all you have to do is pump on the skateboard or longboard, and you'll get some speed on the sidewalks. Not only that but pairing these trucks with the recommended deck yields better maneuverability.
While these trucks provide a broad turning radius, I like how adjustable they are. When tightened, they exhibit restraints on the turning capacity. And I think this aspect is most beneficial for riders trying to gauge these trucks for the first time.
Despite allowing for insane turns, these trucks remain stable. They give a smooth ride, whether casually taking on the road or practicing turns, and many longboarders affirm balancing well on these.
In terms of durability, these trucks also stay firm. They came in high-quality construction, and their classic and clean look is a total bonus for me.
On the downside, because of the overall height of these trucks, I won't recommend using these for tricks. Use them for cruising or surfing sidewalks, but they may not work best for highly technical skating.
Pros
Double-kingpin trucks for superior and sharp turns and carve
Gains momentum easily through pumping
Better maneuverability with the recommended skate deck
Adjustability feature ideal for first-time users
Stable trucks during turns or when cruising
Firmly constructed trucks with a clean and classic look
Cons
Not the best skate trucks for doing tricks
Taking on long roads with these trucks is a dream for everyone. They work as expected, and being able to adjust them makes these trucks versatile.
10. Caliber Trucks Cal II 50° RKP Trucks
Another pair of longboard trucks on this list is the Caliber Trucks Cal II 50° RKP Trucks.
One of the things most skateboarders love about these skateboard trucks is their improved durability. Versus their first version, these trucks are significantly sturdier, 40% according to the brand. This benefit is possible because of Caliber's in-house treatment process.
I think this Caliber truck also improved on the kingpins. Besides coming in a reverse style suited for longboards, these trucks have a pressed-in design this time. This feature makes the skateboard more responsive, plus it provides the rider with optimum control of the board.
Additionally, these trucks come with 89a bushings, which are also a factor in the board's responsiveness. Besides that, these rubbers provide ultimate rebound to the trucks, and I think this aspect helps the rider stabilize better.
Not far from the bushings are the much-improved pivot cup slots. Caliber improved the surface area for the pivot cups to create a better fit for the pivot pin. So, side-to-side plays occur less often, and turning gets a tighter tolerance.
Apart from the technical aspect of these skateboard trucks, anyone will also love how the brand considered their paints. This brand applied light colors on these trucks to prevent compromising their performance.
If there's one thing I didn't like about these trucks, it's the missing nuts. I would have finished earlier in the installation, but I took more time to find a replacement.
Pros
An in-house treatment process that makes the trucks 40% more durable
A pressed-in kingpin design for better skateboard response and control
89a bushings providing sufficient rebound and stability
Improved pivot cup slots for tighter turning tolerance
Thin paints that do not compromise the trucks' performance
Cons
Arrived with missing nuts
Overall, I appreciate the improvements these trucks had. I think they are currently the brand's most durable trucks. They improved performance, and I also love how the brand emphasized the small details.
11. Tensor Alloys Skateboard Trucks
Any skateboarder will agree with me that riding a light board with trucks like Tensor Alloys Skateboard Trucks is a luxury for us all.
These trucks have a 0.66kg weight topped by a solid and durable body suited for frequent skating. Its construction ensures limited strain on the rider's feet and legs, and most skateboarders agree that these components remain sturdy.
One of the features making these trucks ideal is their grinding capacity. I find them grind smoothly, and after a few days of skating, they even showed better tricks and a smoother ride. So, not only do you get a lightweight pair of trucks but also a good-performing one.
I have only come across a few truck models that offer a wide array of colors, like this one. For someone particular about the skateboard's aesthetics, having 11 color variations for this truck model alone is a different level of versatility. It's more like giving the user a choice to customize the skateboard better.
Essentially, these trucks are exceptional at the price point. Besides working well, grinding smoothly, and having many colors, these trucks are budget-friendly. So, every skateboarder who needs to change his skate truck can have a reliable pair without spending too much.
On the downside, I don't think the bushings that come with the package are the best fit. I needed to use a more responsive pair to enjoy the skateboard more.
Pros
66kg light skateboard trucks that are perfectly solid and durable
Smooth riding, grinding, and better tricks execution
11 color variations for skateboard customization
Comes at a reasonable price
Cons
The bushings are not responsive as expected
I like how these trucks balance durability, weight, and quality in one. They're solid, perfect for everyday rides, and are an affordable choice for everyone.
What to Look for When Buying Skateboard Trucks?
Sometimes, it's not enough that we spend on assembled skateboards without being more particular about all the components. And for skate trucks, kindly refer to this skateboard trucks guide.
The right size trucks should have
Numbers can be overwhelming. But when ignored, we won't get the results we want. Take note of the following:
5″ to 7.25″ skateboard deck width – 6″ to 7.25″ truck axle
5″ to 8.0″ – 7.75″ truck axle
5″ to 9″ decks – 8.5″ truck axle
10″ decks – wider trucks at 10.0″
Your truck's height varies for several reasons. See what these levels indicate and what setup they suit best. Also, let's illustrate the ideal skateboard trucks and skateboard wheels configuration in this section.
High trucks – We use these more often with longboards or cruiser skateboards. Because of their height, it's easy to carve and turn when skating. These work well with a wheel size of at least 56mm.
Low trucks – Stability and technique work cohesively, where this type of truck fits. Lower trucks are best with smaller wheels at 50mm to 53mm, which are prominent with tricks.
Mid trucks – We haven't mentioned this type initially as it's not as known as the other two. But mid trucks can be your best solution for street and park skating. Pair them with bigger wheels at 53mm to 55mm, and you'll get a quality experience.
We don't often tackle the truck's weight, but this aspect matters most when the rider has challenges driving the skateboard.
In one skateboard truck review, we saw a pair weighing 0.66kg and another 0.91. Several skateboarders consider these numbers light enough to carry the skateboard into flips and some tricks.
While there is no proven study signifying which one between the heaviest and lightest trucks has the upper hand, it'll be best to test these or ask experts.
Good trucks for skateboards do not always have to be lightweight. We need to understand the truck's composition to assess a few more aspects. Let's get into the following parts.
Hanger – The most common material skateboard truck companies use on this part is aluminum. Aluminum imposes optimum corrosion resistance and is more superior material for its durability. A few brands also use brushed steel and titanium trucks in their manufacturing process.
Kingpin and axle – Steel is a staple for kingpins and truck axles. It has sufficient rigidity, which can handle turns and tension during skating. On the other hand, skaters with issues with the truck's weight resort to using hollow axles and kingpins. These skateboard trucks are not an absolute drawback because they even make the skater's life lighter.
Bushings are vital in achieving the skateboard's overall responsiveness. They also help the rider stabilize better based on their level of hardness. Let's get into these numbers.
65kg body weight – 81a to 85a
66kg to 80kg – 86a to 90a
80kg to 90kg – 91a to 95a
90kg and higher – 96a to 100a
65kg and below – 86a to 90a
66kg to 80kg – 91a to 95a
80kg to 90kg – 96a to 100a
90kg and more – 100a
You may also consider more factors like grinding clearance, truck angles, and double kingpins. However, these belong to a more technical level, and you may not need to get into them while learning the basics of skateboard trucks.
What Is the Best Brand for Skateboard Trucks?
Top skateboard trucks are incomparable in a few aspects, but of the trucks mentioned above, I stand with Independent as the best skateboard truck brand.
Independent trucks, or Indies as others call them, give you the best balance of durability and lightness. Trucks of this brand also yield quality turns with their top-grade bushings.
Not too far from Independent trucks are Tensor, Thunder, Venture, and Ace. These skateboard trucks have their share of advantages in terms of design, performance, and suitability to different riding environments. So, be mindful of these best skateboard truck brands when choosing skate trucks.
What Kind of Trucks Are Good Skateboard?
If there's one more thing you should check before going into the numbers and more technical aspects of a skateboard truck, it'll be the style. Skate trucks come in two types; the standard kingpin and reverse kingpin. Let's differentiate the two.
Standard – Standard kingpins are the best trucks for skateboards. They're versatile and adjustable based on your desired turns with your board. Standard trucks work best on bowls, skate parks, and streets, where skateboards dwell.
Here, the kingpin's tip doesn't come across the hanger of the truck's body. It doesn't even align to provide more grinding clearance.
Reverse – For purposes of discussion, reverse kingpin trucks sit best on longboards. They work well for cruising, carving, and downhill skating.
If you compare this type against the latter, you'll see the tip of the kingpin piercing the hanger.
What Trucks Do Pro Skaters Use?
If we define pro skaters under the context of technical skating, then we can settle with these skate trucks.
Independent Trucks Stage 11 – works well for grinding and transition skateboarding.
Venture Trucks – most stable trucks that work best on bowls, pools, and mini ramps.
Thunder Hollow Lights 2 Trucks – versatile park and street trucks.
Conclusion
Customizing and maintaining your entire skateboard is not an easy job but a fulfilling one. Along the process, you learn new things and become aware of the best practices to do.
Like doing these measures on your skateboard, you should also be mindful about spending on new components, like trucks. That way, you get to enjoy the amount you pay.
And now, with the best skateboard trucks, you're a massive leap toward mastering a skateboard's components. Remember the things I have shared to guide you in the selection process.
Upgrade your turns and make your skateboard more responsive. If you have questions, kindly leave them in the comments section.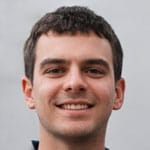 Hi, I am Charles Harris. I opened this site to write as much as I can about my biggest passion – skateboarding!
I started as a clumsy yet passionate rookie 10 years ago to now a still passionate yet much better skateboarder! But I have to tell you, the whole journey has always been fun and rewarding, indeed not without hardship.