Every big name in the skateboarding industry was once a beginner. No one in the sport started as a pro, given its challenging nature. And to see how these people worked hard is no less than inspiring for young and soon-to-be pro skaters.
Do you look up to one of these personalities? If not, then you might want to know the best skateboarders of all time. Here, you'll learn some of their success stories, skating preferences, and techniques you can apply.
List of Greatest Skateboarders of All Time
1. Chris Cole
Who are the best skateboarders today? Ask the new generation of skaters, and many of them will say Chris Cole did tricks never done by anybody before him. People who witnessed his switch frontside and backside flip were amazed at how he'd done them.
What sets him apart from other skaters is he performs tricks on broad stairs, ledges, and rails.
Historically, he's won Thrasher King of the Road, Maloof Money Cup, and other titles, making him a notable figure in skating.
2. Ed Templeton
Behind the popular line-up of Toy Machine skateboards is the great man Ed Templeton.
Like Chris, Ed also has his share of iconic moves. A classic example is the 50-50 he did on a handrail. He also does unimaginable tricks on the stairs, making him a cut above many skaters in his prime.
If there's one thing the skateboarding industry thanks him for, it's that he improved technical street skating.
3. Stacy Peralta
Another famous personality that made one of the most popular skateboard brands today is Stacy Peralta. He teamed up with George Powell and delivered Powell-Peralta skateboards.
If you think kids are too young for this sport, Stacy emerged as the world's best skateboarder when he was 19.
And with passion, he developed Bones Brigade, a team composed of seasoned skateboarders. This skater exemplifies how successful individuals in the sport reached out to many people and developed talents.
4. Stevie Williams
Some skaters adapt to various skating skills instantly, and one of them is Stevie Williams.
As many skateboarders agree, Williams uses skills we're familiar with. But what made him an ideal skating role model is how he does them efficiently.
Stevie jumps with his skateboard high and poppy and lands on it smoothly. For a beginner, he'll be a perfect example to observe.
This successful skater pioneered DGK skateboards and partnered with other apparel brands to help make skateboarding more known to the public.
5. Tony Hawk
Living up to his family name, Tony Hawk became the first skater to perform the 900-spin mid-air like a bird. His passion for the sport inspired many young people to do or exceed what he achieved.
Is Tony Hawk the best skateboarder ever? Tony bagged numerous trophies in his 30-year skating career. These titles are so numerous that not even a shelf would hold them all.
Of course, who doesn't know about the Tony Hawk Pro Skater video games? Tony Hawk is a skateboarding icon who has featured in many forms of media.
The best part here is Tony built skateparks around the globe, where skating enthusiasts can practice and learn tricks.
6. Paul Rodriguez
If you look at some of his highlights and Reddit feedback on him, Paul Rodriguez displays consistency in his tricks. He seems calm and confident when performing them, and the way he lands is stable.
P-Rod has earned many achievements under his name. Some of them came from X-Games and Battle of the Berrics. Impressively, he also had ten Nike SB shoes designed after him.
On top of his milestones, Paul's approach to skating values both function and innovation.
7. Danny Way
Danny Way is one of the most famous legendary skateboarders. He proved that skateboarding is never dull by doing insane tricks. Why are they insane? His tricks include jumping off helicopter-high spots.
And while these stunts make Danny a distinct skater in his own right, he also sustained injuries he soon overcame. He went through 13 operations to return to shape and impose a resilient image in the skating arena.
Such experiences gave him awards, and one of the most notable was Thrasher's Skater of the Year, which he won twice. I think he's an all time Thrasher, having won the awards in both 1991 and 2004.
He also received sponsorships from famous brands like DC Shoes, Independent Truck, and Plan B Skateboards.
8. Leticia Bufoni
Female icons are not only in the entertainment industry. Some are in skate parks, inspiring other young girls to take up the sport. And one of these icons is Leticia Bufoni.
Proving her talent in the industry are her 11 titles in X-Games. But that's not all. Leticia is a Guinness Book of World Records record-holder, having won the most titles in female street skating.
With her neat skating technique and achievements, Bufoni became the first woman sponsored by Nike SB.
9. Rodney Mullen
Who is the man behind famous tricks like heelflips, flat-ground Ollies, and 360-flips? It's Rodney Mullen. His prowess in freestyle skating made him one of the most famous skateboarders in the world.
Like most riders, Mullen also encountered physical challenges like hip issues. But he did not allow them to stop him as he adjusted his style to keep skating well.
At the moment, Rodney has developed some famous skateboarding brands, such as Almost and Tensor.
10. Elissa Steamer
Becoming a professional skateboarder does not require you to be a man, and Elissa Steamer is proof of that. Elissa's transition and street skating skills, as well as her dominance on ledges and rails, made her a successful woman in the skating arena.
In 1998, this female skater began earning awards from different nations, such as Canada, Australia, and the US. She also received attention from Toy Machine, Nike, Bootleg, and Baker, making her more known to skaters and wanna-be skaters.
11. Chris Joslin
Chris Joslin is another "extra" skateboarder. If other skaters jump off 5-stair heights, Joslin does it at twice the elevation. Insane, right?
Besides stairs, he's also famous for dodging extended handrails and ledges. Now, imagine how much more precisely he would move on a plane surface.
With his skillset and consistency, Chris became prominent in various skating competitions, not to mention his inclusion in the US Olympic pool.
12. Guy Mariano
Mariano rose to the professional skateboarding level at the early age of 14, thanks to his appearance on Bind's Video Days.
This milestone was just the beginning of his career as he continued to bag more achievements. With Rudy Johnson, he co-founded Royal Trucks in 1999. He also has shares of stock in Fourstar, a famous clothing brand.
In 2008, Mariano made his presence more noticeable through the Fully Flared video, winning Readers Choice, Best Video Part, and Best Street awards.
13. Daewon Song
Daewon Song proves that skateboarding is prevalent around the world and not in western culture alone. One thing that proves his diversity is his usage of garbage bins, old tires, and tables to perform unique tricks.
This creative skateboarder also won Thrasher's Skater of the Year in 2006 and became part of Transworld's 30 Most Influential Skateboarders of All Time in 2011.
Without a doubt, he, along with co-owner Rodney Mullen, saw Almost Skateboards thriving under their rich experiences.
14. Steve Caballero
No study proves that small people are less likely to excel in skateboarding. If that was the case, Steve Caballero should not have been on the scene.
Born in 1964, Caballero worked his way up to earn pro honors in 1980. Among his trademark moves were the half-cab and Caballerial, which are still remembered to this day.
Before professional skateboarders of the 2000s came onto the scene, Steve already bagged several awards like Upland Pro-Am, NSA Mini Ramp Contest, and Titus World Cup.
15. Lance Mountain
Born months ahead of Caballero, Lance Mountain is a member of the Bones Brigade.
He's part of Transworld Skateboarding's 30 Most Influential Skaters of All Time, proving his expertise in the field.
What's amazing about this skater is he used his creativity to utilize empty pools and construct backyard ramps. He's done this as a young talent, making him an involved skater.
And like several skateboarders today, Lance also has sponsorships from famous brands. They include Independent, Spitfire, Nike SB, and more.
Conclusion
Practice improves a skateboarder. But it takes courage and consistency to emerge at the top and leave a legacy for future generations. It's a challenging road, but it will be worth everything.
With the best skateboarders of all time, it won't be hard to pick your role model. And from there, you'll begin to achieve your milestones as these people did.
Keep an eye on their journeys as you start yours. Become the best skateboarder today!
Some relevant articles that you might like: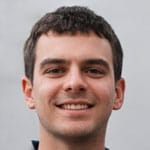 Hi, I am Charles Harris. I opened this site to write as much as I can about my biggest passion – skateboarding!
I started as a clumsy yet passionate rookie 10 years ago to now a still passionate yet much better skateboarder! But I have to tell you, the whole journey has always been fun and rewarding, indeed not without hardship.