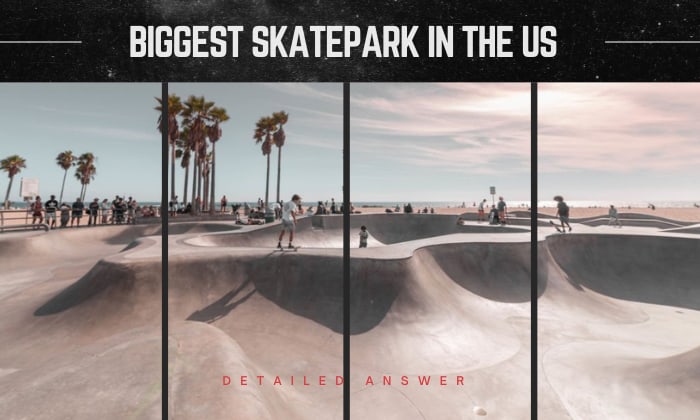 Historically, we saw how skateboarding became a phenomenon since its conception in California, making the US the center of this sport. Hence, with the rising number of skaters, it's not strange that almost every town has a skatepark.
But for trivia reasons, what is the biggest skatepark in the US? For the record, it's the Lauridsen Skatepark, spanning 88,000 square feet in Des Moines.
Keep reading this article as we learn about this skating spot and other competing skateparks.
The Biggest Skateparks in the USA
Check out this comprehensive skateparks list to learn more about the biggest ones in the United States and what they have to offer.
1. Lauridsen Skatepark
Boasting an 88,000-square-foot land area, a skate ride at the largest skatepark in the US is undeniably a wild goal.
Every obstacle a skater wants is already there, given its space and total coverage. These include huge skate ramps, banked ledges, pump bumps, extensions, hips, spine, transfers, and all bowl depths one can imagine.
What's better is this Des Moines skatepark isn't only a mere skatepark. Within the area are also street and plaza obstacle courses. Plus, skaters can also enjoy the WOW skateable art feature at this Iowa skatepark.
Operating hours: 6:00 AM to 10:30 PM
Location: 2nd Avenue, Des Moines, Iowa
2. North Houston Skatepark

Spanning over 78,000 square feet, North Houston ranks top among the largest skateboard parks in Houston. In fact, it's the second-largest skating rink in America.
Its most notable features are the competition-scale Texas-shaped bowl and a Snake Run pathway. The facility also boasts a 20-foot full pipe, along with a 12-foot vertical ramp.
Closed on Tuesdays.
8:00 AM to 10:00 PM on weekdays and Saturdays
10:00 AM to 9:00 PM on Sundays
Location: 12351 Kuykendahl Rd, Houston
3. Santa Clarita Skatepark


Are you living in Los Angeles? A 1998 skating spot named Santa Clarita, with a total area of 40,000 square feet, is right there.
One of its unique features is the half-pipe tunnel. Connected to this obstacle are various bowls and fixtures skaters usually love, such as flat bars and different ledges.
Operating hours: 8:00 AM to 8:30 PM
Location: 20840 Centre Pointe Pkwy, Santa Clarita, California
4. Tinnell Memorial Skatepark
Coolest skatepark ever in Arizona? That would be the 40,000-square-foot Tinnel Memorial Skatepark built by California Skateparks. Designed for street skaters, this structure has various rails, ledges, stairs, flat bars, banks, etc.
Are there non-street areas? Of course! Tinnell has bowls and a flow course. With its various obstacles, this structure is suitable for skaters of various levels. Add the scenic location of the park, and skating would feel peaceful.
Operating hours: From sunrise until 11:00 PM
Location: Lake Havasu City, Arizona
5. Lincoln City Skatepark
If there is a haven for street riders, there is one for transition skaters in the Lincoln City Skatepark. Like Tinnell, this spot also has a 40,000-square-foot size.
A Snake Run has recently been added to the park's course. Previously, it only featured three separate bowls: the Swimming Pool with tight transitions, the Cradle and Half Pipe, as well as the Moguls Bowls. In addition, the place has a drinking fountain for skaters to rehydrate.
It should be noted that only skateboards are welcome at this facility. In-line skates, as well as other outdoor sports, are not allowed here.
Operating hours: All day
Location: 2205 NE 22nd Street, Lincoln City, Oregon
6. City Walk Skatepark
Built under the 59/20 bridge in Birmingham, this park protects skaters from the weather at all times.
This facility is 57,000-square-foot wide to house obstacles for BMX riders, scooters, and skaters of all levels. What's better is it features a wide variety of skateboarding obstacles, such as rails, banks, ledges, and hybrid versions.
Besides that, City Walk also showcases various bowls of different difficulty levels. So, it's almost always a holistic experience every time skaters visit.
12:00 PM to 10:00 PM (Monday to Friday)
9:00 AM to 10:00 PM (Saturday and Sunday)
Location: 1706 9th Avenue N, Birmingham, Alabama
7. Lake Cunningham Skatepark
Another creation of California Skateparks is the Lake Cunningham Skatepark which boasts a total area of 67,000 square feet.
This facility has some of the best extremes in the world. Lake Cunningham is where the tallest vert wall, most gigantic full pipe, and broadest cradle sit.
Also in this skatepark are six bowls suited for all skater levels and flow sections. Additionally, it has street obstacles like stairs, pump bumps, and more.
3:00 PM to 9:00 PM (Wednesday to Friday)
9:00 AM to 9:00 PM (Saturday)
9:00 AM to 7:00 PM (Sunday)
Location: 2305 S White Rd San Jose California
8. Craig Ranch Skatepark
Featuring a 65,000-square-foot area, Craig Ranch is the biggest skatepark in Nevada. Like the other parks, it also has various bowl sizes and styles.
Besides that, there are different obstacles skaters can enjoy more on the street course.
Operating hours: 8:00 AM to 10:00 PM
Location: 628 W Craig Rd, North Las Vegas, Nevada
9. Northeast Community Skatepark
With a total area of 47,000 square feet, this skatepark is the second largest in Texas after the North Houston Skatepark. It's one of the most complete skating structures in the world, featuring a wide range of obstacles and transitions commonly seen in competitions.
What's more catchy about this park is its over-vert pocket, tombstone extension, and multi-depth bowl.
5:00 AM to 9:00 PM (Monday to Friday)
5:00 AM to 6:00 PM (Saturday and Sunday)
Location: 12895 Honey Grove Dr, Frisco, Texas
Tips For Visiting The Largest Skateparks In The US
As skaters, the excitement pumps up every time we approach the skatepark, especially to the ones listed above. However, there might be a few things to remember to ensure a wholesome experience in these places.
Stay calm. There could be a lot of times we'll lose focus after failing a trick or not riding our boards like advanced skaters. Skateparks are not the best places to be reckless or throw tantrums.
Skateparks have designated hanging-out spots. Stay away from obstacles if you're not using them.
Use protective gear. Helmets, elbow pads, and knee protectors reduce the risks of imminent injury.
Be polite and respectful. It doesn't cost anything to be kind to your fellow skaters. Also, never cut anyone's line, especially those learning a routine.
Best times to visit: If you want to avoid crowded places, you should swing by the skatepark in the early morning—around 8 AM or earlier. And should you prefer socializing with other skaters, 11 AM to 12 PM would be the best timeframe to visit.
Comparison Between the Biggest Skatepark in the US and the Rest of the World
The ones listed above only originate from the US. What about outside the nation? Here are other huge, best skateparks you may want to visit soon.
1. GMP Skatepark, China
Lauridsen doesn't even come half close to this facility. Initially made as the skating address for the 2010 Asian Games, the GMP Skatepark has a 182,000-square-foot area. And for the record, this is the Guinness Book's largest skating structure today.
2. Black Pearl Skate & Surf Park, Cayman Islands
The Black Pearl Skate & Surf Park is an iconic skating domain because the legend Tony Hawk took an active part in its growth. Like other skateparks, this 62,000-square-foot facility features obstacles of varied sizes, suited for skaters of any level.
3. Unit 23 Skatepark, Scotland
If there's City Walk, there is Unit 23, a 56,000-square-foot skatepark hailed as the largest indoor skating rink in the UK. It has three halls for skaters of different skill levels and can cater to inline skaters, BMX, and scooters.
Frequently Asked Questions
Are there any rules or regulations for using the skatepark?
Yes! And these rules are not negligible, and abiding by them is a must. Some regulations include the following:
Use of protective gear
Opening and closing hours
Vandalism prohibition
Payment of park fees
Failure to obey these rules can lead to the park's closure. Consequently, skaters will be on the losing end with idle skateboards and no park rides.
Is there an admission fee for the skatepark?
Yes, most private skateparks operate for business. On average, like the Lake Cunningham Skate park, the fee for most skatepark costs $10.
Nonetheless, there are still free public skateparks, such as the Lauridsen, Tinnell Memorial, North Houston, and City Walk Skatepark.
How many skateparks are in the US?
The US has the most skateparks in the world. Based on consolidated records, it accounts for 3,478 facilities, about 18% in the globe. Hence, whether you're in Florida, Ohio, or anywhere in the US, you can at least expect a skatepark near you.
Conclusion
Skateboarding in the streets or village pavements is fun. But nothing beats the thrill of riding at the skateparks. Besides the excitement, we learn more efficiently and gain friends and tips.
So, if you happen to live by or visit the US, you may want to get a glide at the biggest skatepark in the US. Everything a skater wishes for is there.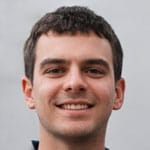 Hi, I am Charles Harris. I opened this site to write as much as I can about my biggest passion – skateboarding!
I started as a clumsy yet passionate rookie 10 years ago to now a still passionate yet much better skateboarder! But I have to tell you, the whole journey has always been fun and rewarding, indeed not without hardship.