If you have been skateboarding for years, e-boards must already be familiar to you. Like their regular counterparts, e-skateboards also have popular and top-selling brands in their array. And two of these are Boosted and Evolve.
Let's get down the wire. Between Boosted vs Evolve board, which is better? Which brand yields a more efficient performance? And which of these two is more worth it?
This article will answer all of these questions. For now, here's a summary of their differences.
| | | |
| --- | --- | --- |
| Area of comparison | Evolve skateboards | Boosted boards |
| Reliability | More reliable in range and speed | Fast and convenient, but not as powerful as Evolve |
| Board feel | Superior stability and board control | Not the best board feel |
| Battery performance | Faster and longer rides in a single charge | Shorter range and speed |
| Overall build | Better accessory quality | Remote control making unnecessary sounds and blinking light |
| Customer Service | May not be as good as Boosted | Quality customer support from purchase to post-sale |
| Parts availability | Has available parts but more costly to repair | Cheaper repair costs |
Boosted and Evolve Electric Skateboards
Both brands have established their names in the skating community. Let's learn about them first individually.
1. Boosted Skateboard
Boosted meaning is fast and powered.
Convenience is one of the primary characteristics of Boosted boards. This aspect encourages more skaters to use e-skateboards for transportation to ease traffic woes.
The most popular products of this brand include the Boosted board 2 in the earlier years, Stealth, Plus, and Minis X, and Mini S.
Besides speed, Boosted takes pride in its safety features, as any brand should. And most of all, this brand has a reputable record in longevity.
2. Evolve Skateboard
Not only regular skateboards have bamboo builds, and Evolve is proof of that. Evolve has its famous product lines in The Stoke, GTR, and Carbon series.
What many would like about the e-skateboards of this brand is their silent operation. As skaters who love to cruise around, quiet rides are a plus. And Evolve could help with that.
Differences between Evolve board VS Boosted board
We now have some background of Evolve and Boosted boards and their prominent features. Let's see what areas they excel in this time.
1. Reliability
Buying an electric skateboard is almost the same as buying an expensive phone, simply due to the fact that both operate using batteries. So, Boosted boards VS Evolve skateboards, which is more reliable?
It's Evolve, the Hadean bamboo variant, more specifically. Why?
Should you plan to travel long, the Hadean yields an insanely exceptional range of 40 miles on a single charge. Plus, it has a top speed of 31 mph. And for someone who likes it fast, this brand could be a great choice.
2. Board feel
Riding experience is always a must when purchasing skateboards. And between these two brands, Evolve has it better.
Despite being speedy, Evolve e-skateboards exhibit optimum stability plus control of the board. What's better is you get the same performance on the streets or hills.
3. Battery performance
Boosted and Evolve skateboards consume batteries. So, which brand has the more impressive battery life and performance?
Still, Evolve takes this aspect. As mentioned, this e-skateboard brand travels longer and even faster by significant numbers.
4. Overall build
We can say that both Boosted and Evolve e-skateboards have advanced technology for their efficient remote controls. But on the physical aspect of these accessories, Evolve has a better build.
Its accessories are slightly better quality and don't create unnecessary blinking lights and beeps, unlike a Boost board skateboard.
5. Customer service
Besides the physical and performance aspects, several buyers are also particular about customer service. And such an aspect matters a lot for brands like Boosted and Evolve.
Perhaps, this aspect is where a Boosted electric longboard gets the edge. Several reviews prove it. The brand's personnel politely accommodates customers from the selection to the post-sale services. So, even if you're a new buyer, you wouldn't have to worry about not having enough knowledge about e-skateboards.
6. Parts availability
The time will come when our e-skates will need repairs or parts replacement. And between Boosted and Evolve, which seller can provide these components more immediately?
The good news is both brands have spare parts available anytime and at the buyer's convenience. If there are a few differences between Boosted and Evolve in this aspect, repairing the latter brand is slightly more costly.
Pros and cons
Let us now highlight the advantages and drawbacks of Boosted and Evolve brands.
Boosted
Availability of parts
Potentially cheaper repair costs
Quality customer service
The remote control makes unnecessary sounds and blinking lights.
Shorter range and speed ( up to 14 miles and 24 mph)
Evolve
Better accessory and remote quality
Improved speed and range
Optimum stability
Slightly costly to repair
Boosted and Evolve E-Board Prices
Are you planning to have your first Evolve or Boosted e-skateboard? Here are the prices from some Evolve and Boosted board retailers.
Evolve
Evolve Bamboo GTR 2 in 1 – $1,649.00
Evolve Hadean Bamboo AT – $1,949.00
Evolve Hadean Carbon Street – $2,299.00
Boosted
Boosted Mini S – $749.00
Boosted Stealth – $1,599.00
Boosted Plus V3 – $1,199
Boosted V3-T1 – $1,999
More Differences Between Boosted and Evolve Electric Skateboards
This time, let's compare Boosted and Evolve through these worthy matchups.
1. Evolve GTR Carbon VS Boosted Stealth
Evolve GTR
Boosted Stealth
✓ Suited for urban and off-road skating spots

✓ 31-mile range

✓ 24 mph speed

✓ Weighs only 17lbs
Suitability – GTR takes pride in its versatility in urban and off-road places. Whether bamboo or carbon, the Evolve GTR takes on busy streets or dirt outside the city easily. Unfortunately, the Boosted Stealth doesn't have this feature. Often, it only works well on paved city roads.
Range – The Evolve Carbon GTR runs an exceptionally long distance of 31 miles after a single full charge. Meanwhile, the Boosted Stealth comes with only a 14-mile range.
Speed – This aspect keeps the Stealth and GTR slightly close. Evolve GTR has a maximum speed of 26mph, while Stealth sits at 24mph.
Weight – Weight gives the Boosted Stealth the advantage. It only weighs 17 lbs. Contrarily, GTR is slightly heavier with 18.5 pounds at the least.
2. Evolve Stoke Vs Boosted Mini X
Evolve Stoke
Boosted Mini X
✓ Rear kicktail assisting control and adding stability

✓ 26 mph speed

✓ 30% uphill capacity

✓ Grip tape for optimum maneuverability

✓ 14-mile maximum range
Maneuverability – Both units exhibit this aspect, but only in different features. The Mini X has a grip tape layer on the stepping surface, allowing the rider to stabilize and control the skateboard better. On the other hand, Evolve Stoke's rear kicktail does its job for added stability at high speeds.
Speed – Like its GTR counterpart, Evolve Stoke also boasts a maximum speed of 26mph. Unfortunately, the Mini X only settles at 20 mph.
Range – This aspect provides the electric skateboard Boosted Mini X with an advantage. How? It can travel as long as 14 miles. Meanwhile, the Stoke could only be good for 10 miles after a complete skateboard charge.
Uphill capacity – Not only can regular boards travel uphill but e-skates, too. And in this aspect, the Mini X is inferior with only a 20% maximum gradient. Contrarily, Evolve Stoke can ace a 30% steep gradient.
Tips for Choosing the Right Skateboard for You
Since we've been talking about e-skateboards, here's how you can pick one.
Check the durability – Remember, we're spending a significant amount of money. Hence, let's ensure that the board we're getting has quality materials like bamboo or carbon. Also, stay away from cheap brands that likely won't do you any good.
Speed and range – Perhaps, next to sturdiness are performance factors like speed and range. These are salient reasons for the emergence of e-skateboards. On average, e-skateboards are as fast as 20mph at the least. But for other exceptional brands mentioned, these speeds can exceed 30mph. Regarding the board's range, the average goes around 12 to 20 miles after a single charge.
Control – Another performance aspect of e-skateboards that makes them fit for high speeds is their control features. Each board has a remote device responsible for receiving gestures from the user and sending signals to the transmitter and wheels. So, when choosing, pick the remote that makes you more comfortable.
Customer support – Not everyone appreciates this aspect, but sufficient technical support from buying to post-sale will help buyers significantly. It allows better decision-making and troubleshooting in the long run.
Conclusion
Electric skateboards are famous for their speed, power, range, and unique features regular boards don't have. But, like regular skateboards, e-skateboard companies also have their competition, making the selection process challenging.
The Boosted VS Evolve comparison is only one of the many matchups we will go through while exploring electric skateboards. We have finally learned about their capacities, advantages, drawbacks, and prices. So, the last say rests on us.
Remember what you should consider, and you will find the best e-skateboard.
Related articles you may also like: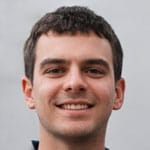 Hi, I am Charles Harris. I opened this site to write as much as I can about my biggest passion – skateboarding!
I started as a clumsy yet passionate rookie 10 years ago to now a still passionate yet much better skateboarder! But I have to tell you, the whole journey has always been fun and rewarding, indeed not without hardship.