Skateboarding is a way to express oneself through movements, stunts, and other skills. But besides the physical act, skateboard enthusiasts show off their style through decks and other gear. And many brands can attest to that.
One of these famous names is Creature. The brand is known for its dark-themed skateboard graphics that catch the eyes of many skaters.
Read our Creature Skateboard review to learn more about the brand, its products, and how it thrives in the skating market.
Overview of Creature Skateboard
Who owns Creature Skateboards? In 1994, Jim Thiebaud tried to improve the quality of skating gear by making quality skateboards. Part of his success was producing finely detailed boards in structure and aesthetic designs.
Shortly after Creature was built, the brand started producing more skateboard varieties. What's good about these is they fit almost any skater level. Notable offerings include Creature decks for cruising, street and park skating, and downhill rides.
To complement these skateboards, Creature ventured into making other merchandise, especially the essentials. It produced Creature skateboard trucks, grip tape, and bearings to ensure a complete skateboard setup.
Of course, one distinct feature among Creature Skateboards is their unique horror-inspired graphics.
Features of Creature Skateboard
Each brand has a top-notch characteristic that helps it stand out in the market. And Creature? It banks on its graphics.
Based on history, Creature was one of the first brands to sell skateboards with a horror-style theme. You would see skulls, blood, weird creatures, and other scary objects on the company's products that awaken your inner fearful child. A Creature Navarrette deck is an excellent example.
But don't worry. These graphics aren't that 'grotesque' because the creators ensured there's still the perfect balance of art and edginess in all their designs.
Besides these visual designs, Creature never disappoints in construction. Let's begin with the material used. Creature, like many top brands, uses maple wood as the primary board body. Maple is a sturdy material with excellent pop, durability, and some flex, all ideal for a skateboarding setup.
But perhaps, what many would appreciate more about these skateboards is how the brand made them. Creature skateboards shaped their boards by hand. And the results? Better rides because of symmetrical and precise deck cuts.
Performance Evaluation
So, how do Creature Skateboards perform? Let's explore this aspect through the following.
Safety – Creature guarantees security and stability by using quality grip tape, whether going for street and park, cruising, or downhill skating.
Shape – These Creature skateboards have excellent concavity. It's reasonably deep, and it makes tricks like powerslides better.
Pop – Pop is almost always attributable to the raw material used, and it's evident in this skateboard. Many skaters agree they can pop Creature skateboards high enough for tricks, even if some experienced early cracks on the deck.
Value Analysis
Is Creature a good skateboard brand for your money?
It's safe to say that Creature skateboards meet the minimum requirements of a decent skateboard based on our discussions. These boards come with durable materials, and the handcrafted designs made them more precise for specific skating styles.
While some believe that there are no cheap Creature skateboards, they aren't that expensive. But if they ever cost a bit more than other brands, that's because they are dependable.
Creature Skateboard Pros and Cons
Let's summarize the advantages and drawbacks of Creature skateboards here.
Works for any skating style
Durable skateboard with seven plies of maple wood
Designed for maximum performance
Aesthetically versatile with various deck graphics and details
Slightly more expensive than other brands
Cost
Here's how much a Creature skateboard is worth today.
Creature Complete Skateboards – $96.99
Creature Skateboard Complete 3D Logo Black/Purple – $103.99
Creature Deathcard Large Complete Skateboard -$109.95
Creature Skateboard Complete Galaxy Logo Green/Purple – $86.99
Creature Skateboard Complete Ripped Logo Green/Yellow – $89.95
Creature Skateboards Vs Other Skateboard Brands
So, how does Creature compare to other brands, and how are other names better than Creature? Let's see some unique features of all these brands.
1. Santa Cruz
Besides skateboarding items, Santa Cruz produces other products such as clothing and other merchandise carrying its trademark.
But more about the skateboard side, Santa Cruz manufactures reliable skateboards. And proof of that is its guidance from professional skaters in design and development. In comparing Santa Cruz to Creature, I would say the two brands are neck and neck in quality, since their decks are often made by the same company.
2. Almost Skateboards
Founded by Rodney Mullen and Daewon Song, Almost appeared as an 8-ply American maple skateboard serving cheap but quality skating for its buyers. But the unique aspect of this brand is it offers 10% savings for consumers subscribing to its newsletter.
Overall, Almost decks are high-quality with excellent pop, but they last a bit shorter than the Creature decks I have used.
3. Globe Skateboards
Globe is for sustainability. It applies environment-friendly procedures in making its products, including its clothing line. And what's better is these innovations often result in more reliable and long-lasting items.
One can't go wrong with either a complete Globe or Creature set.
Buying Guide for Creature Skateboard
Of course, we want to know the best things about a skateboard brand before completing the payment at the counter. Hence, here's a list of the things to consider when buying Creature Skateboards.
Deck quality – The great thing about Creature is it invests in quality materials, evident in its 7-ply maple skateboards. The brand also offers various deck sizes from 7.75 to 9.125 inches, so you can choose one that suits your feet.
Board Shape and Aesthetics – Perhaps, it would be a shame to let a Creature skateboard's graphics go by unnoticed. The good news is, like Santa Cruz, this brand uses Everslick, an NHS technology employed to make skateboard prints long-lasting.
The brand also offers a board shape guide for different ages, such as super micro decks for three to six year-olds and large decks for riders 14 years of age and older.
Finishing – It may not yield as much impact as the trucks, wheels, or other parts, but how the brand finished a deck still impacts your rides. So, we should achieve such an aspect with Creature Skateboards by checking if the cuts are precise and aligned.
Frequently Asked Questions
What is the weight limit for a Creature skateboard?
Weight limits can vary, even between skateboards of the same brand. Nonetheless, here are the maximum weight capacities of each skateboard type. And at least one Creature skateboard can ace these figures.
Penny boards – 192 lbs
Longboard – 300 lbs
Skateboard – 272 lbs
Are Creature Skateboards Good for Beginners?
Creature Skateboards has many designs suited for beginners and all other skater levels. So, with hundreds of options, beginner skaters should be keen about choosing the ideal beginner board.
Can Creature skateboards be customized?
Absolutely! One of the notable advantages of the Creature brand is its customizable skateboards.
The parts you can customize your skateboard with are the wheels, trucks, grip tape, and other accessories. Of course, you can add more details to the graphics or keep them as is.
Overall, you can revise almost any part of a Creature skateboard.
How do I maintain and take care of my Creature skateboard?
Inarguably, we should take care of our skateboards no matter the brand. But while Creature provides some confidence with its Everslick feature, we can't take it for granted. Hence, here are a few reminders to keep our skateboards in good running condition.
Remove dirt off your skateboard using water and mild soap.
Perform regular checkups on your skateboard. Look for signs of wear, cracks, and other forms of damage.
Store the skateboard dry and away from the sun.
Be gentle when carrying it using a bag or sling.
Invest in waterproof sealants when planning to skate under wet weather conditions.
Conclusion
It's never a mistake to patronize a brand, especially if it's something that serves you with the best products. This way, you waste less time picking among different options while shopping.
This Creature Skateboard review is only one way to check what a skate brand stands for and how other buyers perceive it. So, after learning about this famous brand, we finally know the craft applied from the deck's shape to its graphics.
Despite being slightly pricey for some, these boards are still reliable in durability and performance. All we must do is take care of them to enjoy them longer.
Read more: Overview about Retrospec skateboard.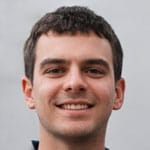 Hi, I am Charles Harris. I opened this site to write as much as I can about my biggest passion – skateboarding!
I started as a clumsy yet passionate rookie 10 years ago to now a still passionate yet much better skateboarder! But I have to tell you, the whole journey has always been fun and rewarding, indeed not without hardship.