Have you ever come to a point where you tend to analyze skateboard parts like trucks, bearings, and wheels, and know how you want them to perform? Purchasing a beginner skateboard is definitely fine, but sometimes, pre-packed skateboards don't match your preferences.
It is often more expensive to build your own skateboard, which you will buy part by part. But it will lessen your discomfort and worries as you begin your skateboarding journey.
If you're an amateur or beginner skater, you'll know in this article how much does a custom skateboard cost and what to consider when building your custom design.
How Much Is a Complete Skateboard That's Custom-made
As a beginner, there are some factors that you need to consider to make sure that all of the components for your skateboard are compatible. For starters, the width of your deck and the axles of your board should match.
It is recommended to not choose wheels that are either too firm or too soft. In addition, the kind of surface you want to skate on makes a difference and should also be considered.
In general, custom skateboards cost around 90 to 500 dollars. Below are the costs of their parts.
The amounts stated above are just estimated to serve as your guide and reference in buying the parts. You may be able to save a lot of money on certain items. But the most important matter here is that you need to check the quality of the products before making a decision on what you will be purchasing.
Kinds of Skateboards
Here are the different types of skateboards that you must consider before building a custom deck skateboard that will surely suit your preferences.
The shortest board shape is called a shortboard. It is one of the popular skateboards in terms of doing various tricks.
The kicktails and a flat nose are essential characteristics of an old-school skateboard. This type's asymmetrical form has a broader nose than the others. With larger wheels, this skateboard will be lower to the ground. As far as I can tell, this is the best choice for folks that like riding pools or ramps.
The longboard is the last type of skateboard on our list, and it's one of the most popular. This skateboard is longer than the typical board, and it also has an asymmetrical design. This is suitable for downhill skating.
Where Can You Buy Quality Skateboard Equipment
When it comes to high-quality products and equipment used in skateboarding, the most recommended place is Zumiez, Inc. it's a high-end multinational specialty store for apparel and other skateboarding products.
Listed below is the cost to build a skateboard at Zumiez. In this list, only the deck is included; for a complete setup, you'll need to add around $50-$300, depending on the components you picked.
| | |
| --- | --- |
| 25″ Creature Martinez Phatasm – VX Skateboard Deck | $84.95 |
| 0″ Broken Promises x Santa Cruz Thornless Skateboard Deck | $74.95 |
| 25″ DGK Sunshine Skateboard Deck | $59.95 |
| 5″ Krooked Gonz Sweatpants Blacklight Skateboard Deck | $64.95 |
| 25″ Broken Promises x Santa Cruz Venomous Skateboard Deck | $74.95 |
| 25″ Real Classic Oval Skateboard Deck | $61.95 |
| 25″ Broken Promises x Santa Cruz Flutter Skateboard Deck | $74.95 |
| 25″ Krooked Cromer Pantone Skateboard Deck | $64.95 |
The stated prices are fixed and affordable, yet the quality of the product can be ensured.
There are several advantages in purchasing your skateboard in person rather than on the internet, including the ability to analyze the parts on hand, as well as the opportunity to meet other skaters in the shop. It is common for skateboarders to feel at home at their local skate store.
Skateboard Maintenance
Like any other activity, skateboarding requires regular maintenance of your skateboard to guarantee a safe and efficient ride, just as in any other sport. If you ride your board on the street regularly, it will likely be susceptible to regular wear and tear. A daily or weekly inspection of your deck, trucks, wheels, and bearings is essential.
You should inspect your board more often if you spend most of your time at skate parks doing tricks and grinding or freestyling. Regardless if you're a beginner or an experienced skater, you will have a hard time riding a badly-maintained skateboard.
Conclusion
If you want to have the best custom skateboard of your own, you'll need to spend a bit more than average. But with this, you will be able to get high-quality wheels, bearings, and trucks along with an eye-catching design on the top and bottom.
Hopefully, after reading this article, you know how much does a custom skateboard cost with regard to your preferences.
If you find this article interesting, please consider sharing this with your friends and co-skaters!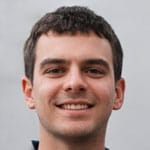 Hi, I am Charles Harris. I opened this site to write as much as I can about my biggest passion – skateboarding!
I started as a clumsy yet passionate rookie 10 years ago to now a still passionate yet much better skateboarder! But I have to tell you, the whole journey has always been fun and rewarding, indeed not without hardship.