Skateboarding is one of the most popular activities for youngsters nowadays. The dynamic sport gains its popularity on account of various benefits it offers. Skateboarding is proven to facilitate coordination, increase pain tolerance, improve flexibility, and relieve stress.
Moreover, using a skateboard to move instead of other vehicles will help reduce pollution and protect the environment. However, skateboarding is not for everyone. You have to spend a large sum of money for the skateboard, helmet and knee savers, not to mention the expenses you cover when injuries happen.
So, how do you be able to play your favorite sport without worrying about your finances? The article below will give you six easy ways on how to get a skateboarding sponsorship:
Prepare yourself
Take great care of your social media accounts
Participate in contests
Contact your skate sponsors
Build your own network and connections
Become a brand ambassador
Prepare Yourself
One of the main differences between someone who gets sponsored and someone who doesn't, in skateboarding, lies in the skills. You need to prove your potential in the skateboarding industry among many other talents.
You don't have to be an expert, but make sure you can handle all the basic techniques without difficulty. If possible, try to find your unique style so people can have a clear impression of you. Remember, first impressions do count.
Take Great Care of Your Social Media Accounts
Living in a social media era allows us to get connected with a wide variety of people through our smartphones. So, make use of it. Upload videos about getting skateboarding training on Facebook and Instagram, and use hashtags to ensure the skateboarding community can reach out to you.
Make an effort to stand out on social media by attracting as many followers as you can. This way, skateboarding companies might contact you to advertise their products or send you a new skateboard to publicize their product to the customers.
Another way to take advantage of media platforms is by joining skateboarding groups on Facebook. Be surrounded by people better than you. Then, you can learn to pick up skills to improve fast and noticeably.
The members of those groups may be professional skateboarders who can give you constructive comments, or they can be HR managers looking for people that can collaborate with their skateboarding company.
Participate in Contests
When you are confident of your ability, choose to take part in a competition to make your name known. Try the best as you can and show your progress day by day. If you are fortunate enough to be the champion, you will definitely be sponsored to buy a new skateboarding kit or enter a bigger contest; if not, don't be sad.
Being in a competition with a lot of people who share the same interest will help you learn through the experience. Hence, there is nothing to lose when signing up for a contest, just make a move and go forward.
Contact Your Skate Sponsors
Another good idea to get sponsored is making a sponsor me skating video and contacting prospective sponsors. Make a list of skateboarding companies that you are eligible to meet requirements. Some of the companies that you should consider are Bones Wheels, Better Bearing AU, Motion board shop,…
Next, build up a portfolio of your most impressive videos, showing them why they should invest in you. Notice that your videos should restrain from loud music and complex animations to avoid distractions.
They should focus on your movements, techniques, as well as your confidence in skateboarding. Then, send the portfolio to the sponsors via email and remember to give a brief introduction about yourself, and tell them you are worth investing along with the video.
Make a negotiation if necessary. If they are reluctant to sponsor you since you are a newbie, it is time for you to show your potential. For example, negotiate with them if you can persuade five of your friends to buy their products or film a video reviewing their new skateboard on Youtube as a skateboard and it reaches 1,000 views, you will get sponsored. Sometimes the most active way actually works in the end.
Build Your Own Network and Connections
You might be a little doubtful but in all aspects of life, networking matters more than you think it does. As I mentioned above, joining skateboarding Facebook groups can help you improve by getting advice from professionals. Besides, try to find a skateboarding team in your area to join and practice every day as well as build a relationship with them.
Your teammates are the ones who know your ability well so they might introduce you to the skateboarding companies looking to sponsor. Being friendly, humble, and eager to learn will help you win their hearts and connect with more people.
Become a Brand Ambassador
Every brand needs an ambassador to represent its company and promote its products. If your talents are recognized by winning a big competition and you have a large number of fans, you will surely be invited by many brands to become their face.
They will send you free gear, invite you to an event, buy you a holiday,… to make sure you're happy with their company. In exchange, you will promote their products to many people on mass media. Skate enthusiasts will buy the same products that you use and that will increase the revenue of the company.
Conclusion
We have shown you all easy skateboard sponsorships that are popular and widely used nowadays. It is great to be able to do what you love along with sustaining financial stability to achieve your dream.
Do you agree with all the options we have given above? If you have any better ways on how to get a skateboarding sponsorship or you have any interesting skateboarding stories to tell, don't hesitate to leave us a comment below. We're eager to hear about them.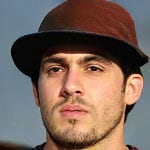 I am Michael, and I have been enjoying this fun sport for seven years. And nothing is better than having a community to share our passion for those thrilling tricks. I am ready to tell you all I know about skateboarding, showing you how to choose a good board and trick to start and how the practice goes. Stay tuned!