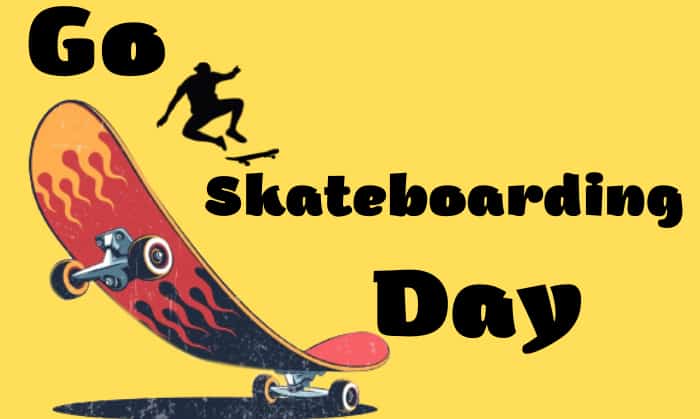 At least once, we have wished to gather with other skateboarders and enjoy a fun day doing tricks, stunts, and learning new things. That way, we are not only upskilling but are also expanding our network in the skateboarding arena.
But how is such a gathering possible? You may have heard of Go Skateboarding Day, which is around the corner! This day will be the most memorable one for skaters and anyone who dreams of being a part of the community.
About Go Skateboarding Day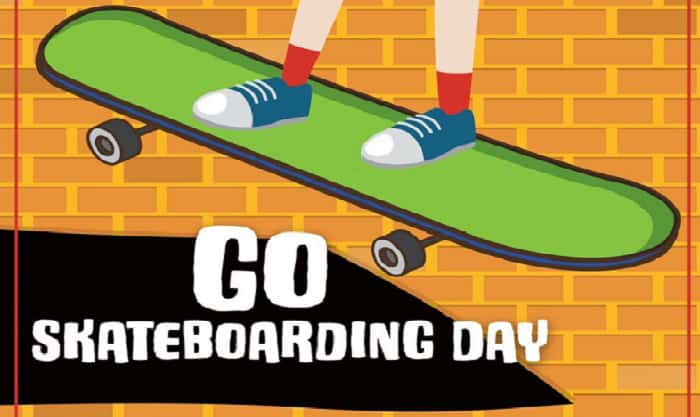 Historically, the National Skateboard Day was created in 2004, with the International Association of Skateboard Companies initiating it.
This remarkable celebration did not come without a purpose. The organizing body's goal is to emphasize the benefits of skateboarding as a recreational activity and sport. Furthermore, it also aims to reduce the use of digital devices, especially among young people.
If we move backwards, there are more significant events that took place before this memorable skateboarding day happened.
In 1995, skateboarding became an integral part of ESPN's Extreme Games. Four years later, the U.S. military tested the viability of skateboards as a transportation mode in moving around buildings and city setups.
Also, in the same year, the "Tony Hawk Pro Skater" emerged as the best skateboarding video game of the era.
Today, as the sport continues to amaze the youth through international events like the Olympics, the skateboarding community is expected to expand and reach out to more people. Eventually, more local events will happen, and skateboard sessions may become the new norm.
How Do We Celebrate Go Skateboarding Day?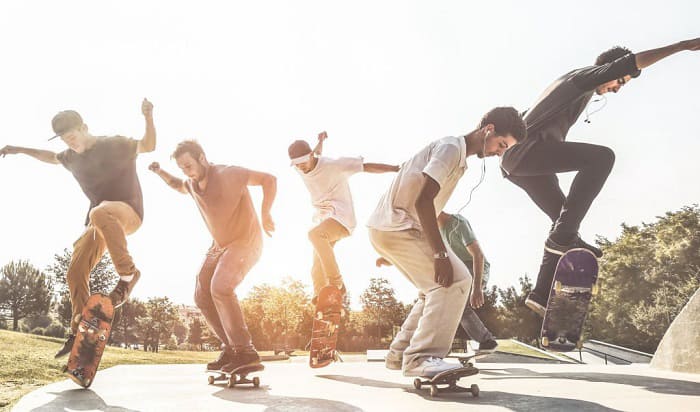 While there may be no specific line of activities to do, the goal of the day is to celebrate and congregate with other skaters. So when is Go Skate Day going to happen anyway? Go Skate Day NYC will take place on June 21.
Here are a few things we can expect on this day.
1. Street takeover
Started by seasoned skaters, the world International Skate Day will see a school of riders taking on the streets. As expected, this activity will leave cars standing by in awe of hundreds of skaters around.
Street takeovers aim to introduce the sport to non-skaters and encourage them to dabble in skateboarding. So, if you happen to visit or be around major cities like Denver, Los Angeles, San Diego, or anywhere in the world with some skate stores supporting these events, never miss the chance to be a part of history.
2. Skateboarding competition
A series of contests in your local skate park or a brand-sponsored arena will happen on this day. These include dodging ramps, rails, or any skateboarding tricks designed to identify the best skateboarder standing up to the test.
Later that day, most pro skaters will receive awards like highest ollie, highest jump, or any award to identify exemplary skateboarders.
What's good about this activity is that not only skaters get to witness it. If you want your non-skateboarder friends and families to watch you perform, it'd be a delight to the skateboarding community.
3. BBQ for skateboarders
To say that skateboard brand sponsors support the movement will be an understatement. They go beyond chipping in to make the activity possible. Besides competitions and skate parades, they make sure everyone gets to fill their stomachs through a skatepark BBQ party.
This aspect may not directly affect the goal of sharing skills, but having something to munch on during the day will make the celebration more fun. Additionally, most celebration spots will have live music, and I think there's no better way to enjoy Go Skateboarding Day than with this.
4. Skateboarding giveaways
Of course, we won't come home without something to remind us of this day of the year. During the National Go Skate Day, giveaways will be on every corner.
The merchandise will include shirts, board parts and accessories, hats, and even sneakers. Safe to say, sponsors for this big event ensure everyone comes home with something valuable.
Conclusion
Having a go-to skating buddy is always fun. But attending a big event like the Go Skateboarding Day is a different thrill. You're not only showcasing your skills but also gaining experiences and memories you can cherish forever.
These are only a few things that keep a skateboarder's morale high. So, if you have the time and means to head into this big day, go ahead and make yourself a part of the history of the skateboarding community.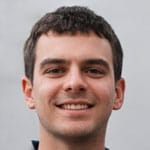 Hi, I am Charles Harris. I opened this site to write as much as I can about my biggest passion – skateboarding!
I started as a clumsy yet passionate rookie 10 years ago to now a still passionate yet much better skateboarder! But I have to tell you, the whole journey has always been fun and rewarding, indeed not without hardship.