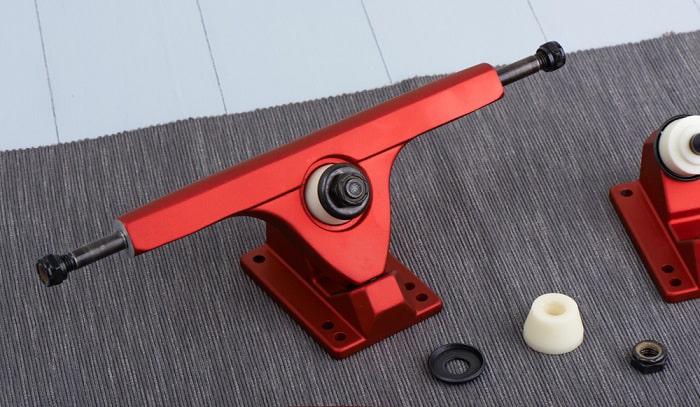 The truck is an often-overlooked yet necessary part of a skateboard. A truck holds a board with wheels and a deck together.
The truck controls your board's turning range and maneuvers around obstacles. A smooth ride requires a well-maintained skateboard. If your skateboard truck is worn out, you can easily replace it. Sad to say, not everyone can afford high-end brands. But wait, there are reliable skateboard trucks and wheels that you can afford.
If you want to improve your skateboarding experience by buying new trucks, read on to see how much are skateboard trucks.
Price Range: How Much Is a Skateboard Truck
You're not alone in wondering about the cost of skateboard trucks, as many other beginner skaters are also confused while determining how much they might spend on skateboard trucks. This is because there are many skateboarding companies on the market nowadays.
Skateboard trucks range around $20, $30, $40, and $100+, depending on the brand, quality, features, and place of purchase. The price would also indicate durability and how long you expect the product to last. On the other hand, there are affordable yet quality and durable brands.
Things to Consider When Buying a Skateboard Truck Set
Skateboard truck widths vary, making it difficult to choose the appropriate size. That said, selecting trucks that suit you is not impossible, as long as you know what to look for.
Generally, you should select trucks with axle widths that equal your board width. If matching these measurements is impossible, try to keep the difference around ¼ inch.
What are the Different Types of Skateboard Trucks?
Understanding basic skateboard truck design concepts can help assemble a complete skateboard set. This article will help you find the right skateboarding trucks.
1. Standard Skateboard Trucks
Because of their versatility, standard kingpin trucks are best suited for stunts and efficient riding. You can modify your surfboard's turning by loosening or tightening these trucks.
2. Longboard Skateboard Trucks
Also known as reverse kingpin trucks, these are the top-rated skateboarding trucks for carving, drifting, and fast downhill riding. Reverse kingpin skateboarding trucks are typically higher and wider than regular trucks
Truck Variants
Pro Tip: Are you a beginner? We recommend choosing higher trucks because they will offer you a wider range of truck and wheel choices. If possible, choose suitable cheap skateboard trucks and wheels that are also durable.
1. High Trucks
In spite of the variety of trucks available, high trucks are still the standard. High trucks allow for larger wheels and less wheel bite.
2. Low Trucks
For skaters who like to go fast and pop hard, low trucks provide greater responsiveness and weight distribution. Low trucks are more common in mass production because experienced skaters prefer them.
3. Hollow Trucks
Trucks often have hollow axles or hollow kingpins to reduce weight. This may also increase board pop & speed. Lighter trucks allow all skateboarders to enjoy their boards more. Still, it's a personal choice when it comes to choosing trucks. Do not fear trying new things.
Affordable: Cheap Skate Trucks
Anyone can afford a high-quality skateboard with a low-cost truck set. For many companies, skateboarding should be accessible to all regardless of wealth. Each brand has its distinct style, so pick whichever you prefer. Manufacturers tend to offer skateboard truck prices at a decent range, so
Here are the Top 5 Trucks That Anyone Can Buy
1. Independent Silver – 139mm
One of the highest quality skateboarding trucks buyers will discover on the marketplace is this one. This is a pair of 2 trucks, which are 139mm wide. It has a silver appearance, and it features a top-performing feature.
Durable and almost ideal for all kinds of skating, these skateboard trucks can take a beating. As is often the case with a truck, the Independent Silver 139mm does not deviate from the standard. On steep curves and during various maneuvers, skaters will get a stable position.
This item fits nicely on an 8.25 inch board or bigger. Still, shoppers should always verify their skateboard's deck before purchasing one. Typical street skaters will like this item.
2. Venture Polished – Low Skateboard Trucks
Venture Polished's low truck model is lightweight and manufactured in San Francisco, California from high-quality materials. It is thin, yet it's durable. It provides support, responsiveness, and balance when executing stunts or while riding on steep bends.
This item is best for users with a deck size between 8.25" and 8.75".
3. Silver Truck Company – L-Class Pro
This item from Silver Truck is an excellent skateboarding truck that is both stronger and stiffer than standard trucks. Even if it may be slightly costly, it's worth the money.
The company has been in the industry for more than a decade. Customers can be confident that their purchase will result in a top-notch experience that offers performance and reliability. This type has a hollow kingpin in several colors.
4. Krux K4 Skateboard Truck
The Krux K4 skateboarding trucks are built for all-purpose use. This device ensures stability on sharp turns and insane stunts, whether the user's a starter, advanced, or professional skater.
It features very comfortable cushions bolstered by a supportive base plate, making it very suitable for skateboarding.
5. Turbo 5.0 Pro Trucks
The Turbo 5.0 has a proven reaction time. Thanks to its ultra-lightweight design and top degree of control, it offers outstanding usability.
This vehicle has quite impressive features because of its customized design. This item is suitable for a deck size of 8″ and comes in a two-pack.
Final Thoughts
You could save a good amount of money by purchasing affordable skateboard trucks and peripherals. For each individual, there is an infinite number of needs and desires. We hope you will find suitable skateboarding trucks that you will be able to purchase.
How much are skateboard trucks? The prices vary, but they're generally inexpensive. If you don't have a great deal of money, don't give up skateboarding. If you're motivated and ready to learn, these items will not cause a fire in your wallet while you're learning to ride.
Share this article with your friends if you find it interesting! Let's roll and skate.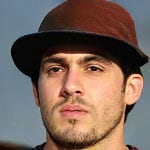 I am Michael, and I have been enjoying this fun sport for seven years. And nothing is better than having a community to share our passion for those thrilling tricks. I am ready to tell you all I know about skateboarding, showing you how to choose a good board and trick to start and how the practice goes. Stay tuned!