Are you going on an adventure or a longer trip? I suggest you should not forget to bring your longboard. Your trip will never be the same with your longboard.
On the other hand, you may be wondering how to carry it. A longboard is indeed heavy and longer than a skateboard. No worries, we have rounded up some tips on how to carry a longboard in this article. Let's begin by understanding the types of longboard, and their best use.
All About Longboard
The longboard promises a great and amazing ride and cruise on the roads or downhill. Its trucks are designed to achieve smooth carving and great turns.
A longboard has different types, designs, and colors. On the first look, the longboard is appealing and attractive. Among its most common types are the following:
On this type of longboard, the trucks are attached at the bottom of the board. This creates more leverage and you can place your feet right over the trucks and wheels. This board is often used for freeride and downhill riding.
This is the most common and popular type of longboard. Its deck has holes in the tail and nose. It is designed in this manner to drop the trucks into the board, which makes the board stable. Because of this, the drop-through longboards are suitable for beginners.
This is called a drop-down longboard because its foot podium is dropped down. This makes the longboard ride stable. The drop-down longboards are perfect for intermediate and beginner riders.
The double drop longboard is ideal for downhill riding and cruising. It has a truck that's mounted across the deck, on top of which there's a baseplate. It does not carve sharply but it can turn easily.
This longboard has similarities to a skateboard; it has a short deck yet has big and soft wheels. If you want to have a mix of a longboard and a skateboard, the mini cruiser longboard is for you. Besides, it is very convenient and portable because of its size.
The size of longboards may range from 33 inches to 59 inches long and 9 inches to 10 inches wide.
For taller people or long trips and rides, you may choose a longboard that measures around 50 inches long. Meanwhile, for cruising roads and all types of rides, the midsize longboard, which measures 42 inches to 49 inches, is ideal. Young riders and small riders may opt for longboards that are about 34 inches in length.
You should pick a suitable board for yourself and go on a trip and a great ride. With the measurements of the longboard, it is quite heavy to carry. The following points will tell you how to carry it.
5 Ways of Carrying Longboards
You may choose any of the following ways of carrying your longboard:
1. By Hand
If your longboard is of average size and you're riding a short distance, you may just carry your longboard by hand.
If it is quite long (around 40 inches), you may slip the board under your arms. On the other hand, be sure that the grip tape does not face your clothes, or else it may wear out.
2. By Backpack
The backpack is suitable for short longboards. This is more comfortable rather than carrying it by hand. On the other hand, if you put a 40 inches longboard in the backpack, it might be quite uncomfortable for you.
3. By a Shoulder Strap
You may hang your longboard using a shoulder strap and carry it on your shoulder. It is quite comfortable as it is lightweight.
On the other hand, it is not appropriate for long distances because your shoulder might get sore. It is better that you switch it to another side from time to time. Also, it is not quite safe for the longboard when you use the straps.
4. By a Travel Bag
A big travel bag is ideal to carry a longboard. This is very appropriate if you are on a longer trip or boarding a plane. Besides, your longboard is safe in the travel bag. On the other hand, the travel bag for a longboard is quite costly.
5. By a Shoulder Bag
Shoulder bags for longboards, also known as sleeves, can provide safety. They have a strap that you will put on your shoulder. They are also similar to duffle bags and are lightweight and foldable. So, they are comfortable too.
The Bottom Line
Now, you may carry your longboard in any way that you choose. By simply choosing the appropriate and suitable way for your riding needs, you will then have a great ride.
I hope that this article on how to carry a longboard could be of help to you and provide you with a comfortable ride or cruise. Also, do not forget to protect your longboard to make it last long.
If you have any suggestions about carrying a longboard, you may note them in the comment box. Indeed, they could be of help and we are grateful for them.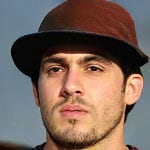 I am Michael, and I have been enjoying this fun sport for seven years. And nothing is better than having a community to share our passion for those thrilling tricks. I am ready to tell you all I know about skateboarding, showing you how to choose a good board and trick to start and how the practice goes. Stay tuned!