Just because your speed or acceleration declines doesn't mean you have to get a new skateboard. We just need to identify the root cause of this issue to apply the appropriate solution. And to do this, we need to be logical by checking the skateboard's speed-related components individually.
In this case, we'll start with the core of all the rolling motions. And if you happen to encounter rusted or damaged wheel cores, then it's time to learn how to replace skateboard bearings.
What You Need
T-tool – The most efficient way to take off the wheels and change skateboard bearings is by using a skate tool. It comes with a hexagon key, screwdriver head, bearing press, and a grip tape file in some cases.
Should this tool be unavailable around you, an individual Phillips head screwdriver and a hand wrench will suffice.
New bearings – We can't change bearings on a skateboard without the most needed part of this tutorial. Since skateboard bearings come in unique specifications, it'll be best to ask an expert about these to match your needs. Often, you'll get brand recommendations such as Bones, Zealous, or Spitfire.
Steps to Putting Bearings in Skate Wheels
Step 1: Removing the old bearings
Using your T-tool, loosen the axle nuts on the outer side of the wheels. Precisely, point the hex key area of the tool against the shape of the nut. Rotate it counterclockwise until the nuts and washers are loose enough to pull from the axle.
Your skateboard wheels have one bearing for the inside and outer sides. To remove bearings from skateboard wheels, place a wheel back on the board and hook it in the bearing.
Next, tilt the wheel slightly to pry the inner bearing off. Do these processes with the rest of the wheels.
Be careful when you take bearings out of wheels to prevent damaging them. Also, keep the nuts and washers for reinstallation.
Step 2: Cleaning
While this step is optional before you assemble skateboard bearings, you are still likely to benefit from it. After removing the hardware, wheels, and cores, it's time to do some cleaning.
Start by removing some dirt on the wheels. Secure all sides and the inner areas where the new bearings will sit. Next, clean the axle pins. Wipe off any grime build-up or marks of rust to prevent them from spreading.
You may also want to polish the nuts and washers. That way, your wheels will have a firm fit on the axles after you install skateboard bearings.
Step 3: Put bearings in skateboard wheels
With your skateboard sitting on its length and the deck facing you, begin to put a bearing directly on the axle pin.
Drop one wheel after it. Align the hole of the wheel on the component and gently push it. By then, the bearing will press firmly against the space on the wheel.
Place the bearing spacer inside the wheel and follow with another bearing for closure. Lock the roller with its new wheel cores with the washers and nuts you set aside.
Repeat these steps for the rest of the wheels and bearings. Once done, you may try to do a test ride on the skateboard to know if the new setup is wobbly or too stiff.
Pro tips:
Cleaning is the key to long-lasting bearings. What's good is today, many skate brands now sell cleaning solutions. Whatever brand you pick, make sure it's not water-based to avoid damaging the bearings.
Lubrication is the second best practice for bearing preservation. Having a bottle of Bones speed cream or any other appropriate brand will help you save from spending on new wheel cores more frequently.
Always use appropriate equipment when you put bearings in wheels or modify your skateboard in general. That way, you won't compromise its overall setup.
Conclusion
Any athlete that incurs injuries needs treatment. And the same concept applies to your skateboards. Whether it's the bearings, wheels, trucks, or any other part, once you start experiencing drawbacks, it's time to assess things.
So, how to replace skateboard bearings? All you need is to get rid of the old ones, clean the skateboard, and install the new components perfectly. By then, you'll see improvements in your board's performance.
Did you learn from this article? Share with us your thoughts in the comments section.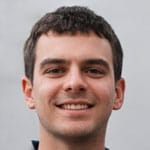 Hi, I am Charles Harris. I opened this site to write as much as I can about my biggest passion – skateboarding!
I started as a clumsy yet passionate rookie 10 years ago to now a still passionate yet much better skateboarder! But I have to tell you, the whole journey has always been fun and rewarding, indeed not without hardship.