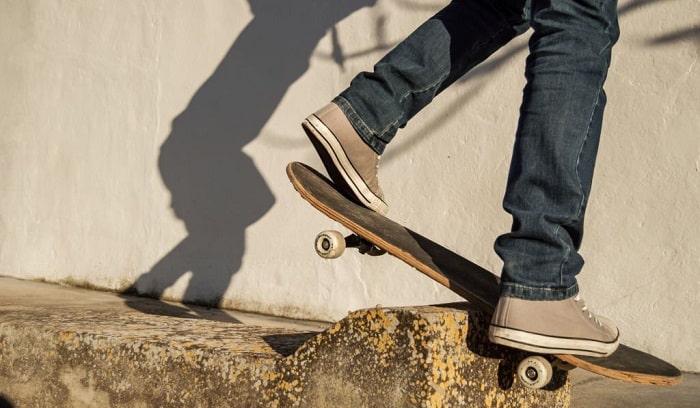 Like skateboard designs, our clothing and footwear reflect our personalities. And the more we deal with these aspects, the more we unleash our creative side.
And since I mentioned footwear, are you aware that you can make your own, too? If you don't know that yet, let me show you how to make skateboard shoes.
In this tutorial, we'll learn what makes a good pair of skating footwear. Also, we will emphasize significant shoe features that will give us safe and pleasant rides. After reading, you'll understand how to make skateboarding shoes of quality.
What You Need
We will make a pair of skate shoes way better than the ones made with cardboard. And here, you have the option to collect the parts from your old footwear or buy them separately. In this tutorial, we will apply both methods. Here's what to secure.
Old shoes – The parts you can take off these shoes include the fabric near the midsoles, the collars, the tongues, and a portion of the toe box.
Whether you plan to have canvas or suede skate shoes, or black or brown skateboard shoes, it won't matter as long as you have the necessary parts.
Insole – You need comfortable cushioning inside your footwear to help absorb impact from jumps and stunts. Insoles may wear out faster than some parts, so you might as well consider buying new ones.
Shoelaces – Like the insoles, you can buy new laces from the store if you don't want to use your old shoelaces.
Knife – While an office cutter cuts through many objects, it may not withstand some shoe parts. So, try to prepare a sharp swiss knife.
Adhesives – Loctite Shoe Glue would be our best partner here. It's a famous adhesive because of its unique properties that can seal the parts of your shoes together.
How to Make Your Own Skateboard Shoes
Perhaps, you now have an idea of how we'll assemble shoes good for skateboarding. Let's get into the details through the following steps.
Step 1: Detaching the parts
In this step, we will remove the parts of the shoes we plan to incorporate with other components.
Begin by cutting above the middle sole with your knife, all the way around the footwear and up to the toe box. You should leave around a centimeter of shoe fabric above the midsole when cutting.
You now have a portion of the shoe's upper ready.
Having toecaps adds protection to the rider's foot, but they can also be uncomfortable for some. So, if you plan to have these components, you might as well cut them off your preferred shoes.
You may also include the tongue for added cushion over your foot's bridge, including the eyelets for shoelaces.
Find another pair of footwear whose outsole and heel you like; we'll attach the components you removed to it.
Step 2: Assembly
Now that you have all the parts needed, it's time to connect them by gluing and sewing.
Start by gluing the pieces of upper skate shoe material you took off your old pairs. These parts include the toecaps, tongues, the fabric around the shoe sides, and collars. It's necessary to glue this batch first to stabilize and help keep it from ripping.
Next, plot your newly-made upper over the outsoles you have. Connect them by applying sufficient glue to where both parts meet. Let the adhesive dry before testing the new footwear.
Grab your new shoelaces and insoles. Slide the insoles inside your shoes. Ensure they have a flat fit inside. Next, put on the new shoelaces based on your desired fit.
And to know whether your footwear works, head into the skate park to test it. You can begin by warming up on the flat ground until you gain the confidence to do tricks with your shoes.
Conclusion
Having a new pair of shoes makes everyone happy. But making your own adds a level of fulfillment. Not only do you get to own new footwear, but you also get to combine all your favorite features into a unique design.
Now that you know how to make skateboard shoes, you can personalize your sneakers easily. But before doing so, always consider the condition of the parts you plan to use. This way, you can ensure that your new pair lasts long and serves its intended purpose.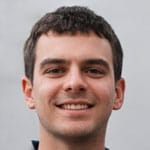 Hi, I am Charles Harris. I opened this site to write as much as I can about my biggest passion – skateboarding!
I started as a clumsy yet passionate rookie 10 years ago to now a still passionate yet much better skateboarder! But I have to tell you, the whole journey has always been fun and rewarding, indeed not without hardship.