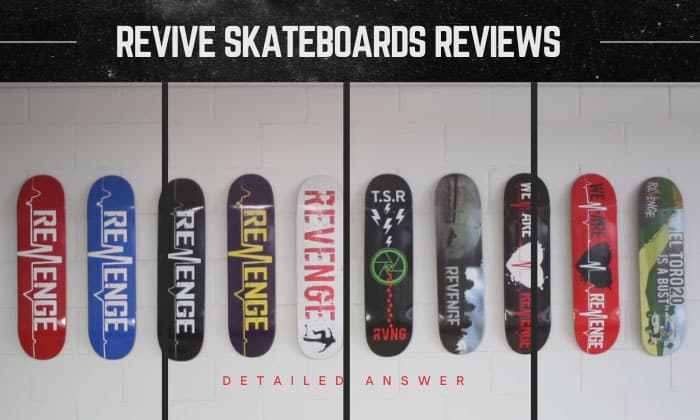 If you're a new skater looking for your first board, there are plenty of brands vying for your attention. Popular names include Element, Toy Machine, and Creature, to name just a few, so it won't be surprising if a brand like ReVive gets lost amidst the competition.
Have you not heard of this brand yet? It's time to know it through these ReVive Skateboards reviews.
Here, we will discuss products that make this brand stand out and other interesting facts about it.
What is Revive Skateboard?
Before digging into quality products in ReVive's line, let's first learn its background.
For years now, technology has become a way for marketing and businesses to reach a broader audience. And some of the people who succeeded in working with the internet are Andy Schrock, Aaron Kyro, Thomas Alvarez, Maxx Mayberry, and Sam Vestal.
But what were these people doing? Initially, they were only producing a skateboarding series entitled We Want Revenge, a project that led them to a different business.
Viewers got hooked on the series that started in 2009. These viewers were the ones who gave the series creators the idea of selling skateboards. And since then, ReVenge Skateboards came onto the scene.
What about ReVive? ReVenge had a problem with naming rights. Hence, ReVive took over as the brand's long-running appellation.
How did ReVive skateboard maintain popularity despite coming from an online video-streaming channel? The people on the ReVive skateboards team used their professionalism to provide well-thought-out products, quality parts, and the promise that buyers will enjoy them.
Then, these creators used their Youtube to promote cheap ReVive skateboards and assert that they could compete with other top brands. And with their marketing platform successfully working, ReVive saved on advertising expenses and sold boards at affordable prices.
Popular Features of a Revive Board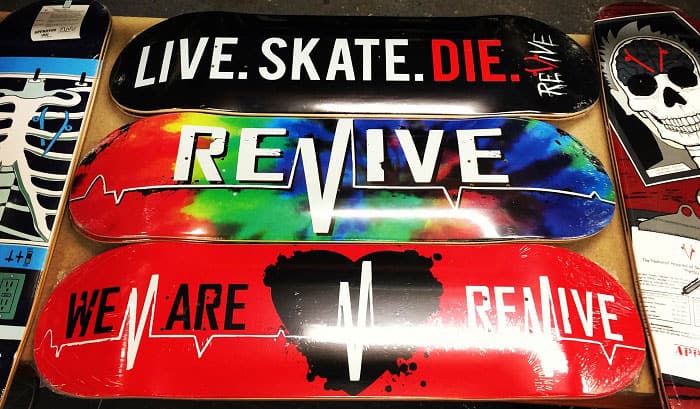 It's a great turn of events that enabled ReVive to succeed: the emergence of technology, its channel's audience, and the subsequent benefit of a more affordable retail price. Let's learn more about this brand's features.
1. Decks
ReVive creators began promoting maple wood as a primary skateboard material.
More specifically, they used seven layers of hard-rock maple in their skateboards. This material provides most of the board's durability.
Second, ReVive also considered its audiences' needs. Hence, it came up with a size range of 7.5″ to 8.5″ and a mellow concave to suit most beginners and a majority of riders.
2. Grip tape
Not only does ReVive specialize in skateboard decks but also in the safety of its users.
Upon purchasing one skateboard, the new ReVive skateboards owner gets a Jessup grip tape for free. Ultimately, the buyer gets the chance to upgrade to Amgrip, a more excellent option.
3. Wheels
The ReVive brand has two special collaborators, one of which is Force Wheels. Force Wheels actually came from the partnership of Andy and Aaron with other professionals like Chris Chann and John Hill.
Buyers of ReVive decks may find their package comes with this brand's products. Some notable rollers under this name are Glass, Linear, and Warp.
Aside from this company, ReVive also works with 3 Block, a brand engaged in apparel and deck selling.
As someone who owns ReVive skateboards, having these products designed by seasoned professionals gives me a certain level of confidence.
Revive Skateboards Decks, Prices, Setups
Let's learn more about ReVive Skateboards through the following products. The listing below should give you an idea of the brand's pricings.
If you're interested in ReVive skateboard coupons, bookmark the brand's website and Youtube channel. There are often discounts on Black Fridays, Cyber Mondays, and other special occasions.
1. Decks
Sam Vestal Nosferatu – $39.99
Mosaic Deck – $43.99
Neon – Park Deck – $43.99
John Hill Lobotomy Deck – $43.99
Holographic Lifeline Deck – $54.99
2. Complete skateboards (These include the wheels, trucks, bearings, grip tape, plus nuts and bolts, not just the deck)
Red Lifeline – $138.99
Compilation Lifeline – $148.99
Wiener – $148.99
8-Bit Lifeline – $148.99
Holographic Lifeline – $159.99
Note that this brand does not only offer skateboards and components. It also released ReVive skateboard apparel.
3. Pros and cons
Are ReVive skateboards good? Yes. But of course, like any brand, ReVive has a few drawbacks. Here's a summary of both the positives and negatives.
Pros
Durable – As mentioned, ReVive banks on quality materials, like the maple in their decks. This wood makes their boards long-lasting and more reliable.
Versatile – ReVive is one of the few brands considering all potential users. First, its decks have a medium concave, adding to the skater's stability and ease of doing tricks. Second, it offers the most common sizes, ranging from 7.5″ to 8.5″. There can be a ReVive skateboard for kids or a board for adults.
Made by skaters – It would be a shame for a group of professional skaters with millions of followers to disappoint their audience with substandard skateboards. The good thing about ReVive is it surfaced with credentials from professionals.
Aesthetics – Besides being inclusive in size and shape, ReVive is also comprehensive by design. This brand has all the graphics that can represent the diverse personalities of every skater.
Affordable – ReVive skateboards do not cost an arm and a leg. The brand made sure the public could afford its products. And apparently, it delivered quality skateboards at a reasonable price. You might not always need a discount code when purchasing.
Cons
Requires assembly – While assembling skateboards is fun and fulfilling, it may not always be the case for new skateboarders. Some users might have challenges setting up their boards and experience performance issues as a result.
So, expect ReVive skateboard trucks, wheels, and other vital components to require thorough configuration. Nevertheless, ReVive skate tools will help you with this task.
List of the best Revive skateboards
We have already seen what to expect from ReVive skateboards. Let's now see some of the brand's prized products.
1. Jonny Giger
This ReVive model is one many Marvel fans love. On its graphics is a red and white Jonny Giger superhero, making the design a unique ReVive skateboards deck.
2. Static Lifeline Complete
The Static Lifeline board will be ideal for skateboard users who want the classic ReVive print on their decks. As expected, this skateboard features a rock-hard maple deck paired with quality polyurethane wheels. Hence, it's sturdy, and its overall style adds to its appeal.
3. Dragon Lifeline Complete
Another ReVive Skateboards Completes in the lineup is the Dragon Lifeline. If the previous product has a more monochromatic look, this one has a lively and colorful finish. What's good about this model is that it only weighs 6 lbs. So, the board is often easy to ride.
4. Holographic Lifeline Complete
We have made a brief mention of this product above. But we've added it here to feature more of the brand's benefits. Like other ReVive skateboards, this model comes with quality components in Force wheels, Krux Trucks, MoTiv bearings, and necessary hardware.
5. Aaron Kyro Stencil
Of course, we cannot miss a classic from one of the brand's founders, Aaron Kyro.
This skateboard is one of the perfect examples of a versatile skateboard. It has six sizes suited to various skaters, a medium concave, and an ideal length of 31.5′. The graphics are straightforward but sleek for people who prefer such a style.
Frequently Asked Questions
Who is ReVive Skateboards Owner?
We mentioned how the ReVive headquarters sparked the birth of other businesses, leading to its expanded network. But other companies aside, who owns the ReVive brand?
With Aaron Kyro and Andy Shrock leading the pack, here's the list of people involved in ReVive's operation.
Thomas Alvarez
June Saito
Alexander Rademaker
Josh Katz
Alex Buening
Jonny Giger
John Hill
Haley Isaak
Maxx Mayberry
Doug Des Autels
Sam Vestal
Sam Tabor
Jason Park
Where is ReVive Skateboards located?
Schrock and Kyro were Cincinnati skaters. But today, the brand has a prominent presence in Ohio. You can also find outlets in the following places.
California
Arizona
Hawaii
Florida
Colorado
Iowa
Indiana
Michigan
Tennessee
New York
Washington
Wisconsin
Are ReVive Skateboards better than other boards?
ReVive skateboards yield more good than bad. They are better than other brands, but not all.
If two things set these skateboards above others, it's their quality and price point. And many people on Reddit agree.
Conclusion
Preference drives a skater's imagination. But sufficient knowledge leads us to the best skateboard choice. Hence, learning about leading brands, their philosophy, and their backgrounds is necessary when picking boards.
One of the ways to acquaint ourselves with these brands is through their products, starting with ReVive Skateboards reviews for example. This way, we understand the skateboard's origin, build, and expected performance.
It's time to explore more quality skateboard brands. Remember, knowledge about these boards will yield more good than bad.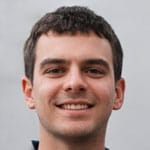 Hi, I am Charles Harris. I opened this site to write as much as I can about my biggest passion – skateboarding!
I started as a clumsy yet passionate rookie 10 years ago to now a still passionate yet much better skateboarder! But I have to tell you, the whole journey has always been fun and rewarding, indeed not without hardship.