Do you have plans to ship skateboards any time soon? Do you want to know the steps on how to ship a skateboard? Then, take a look at this post so you will have some ideas.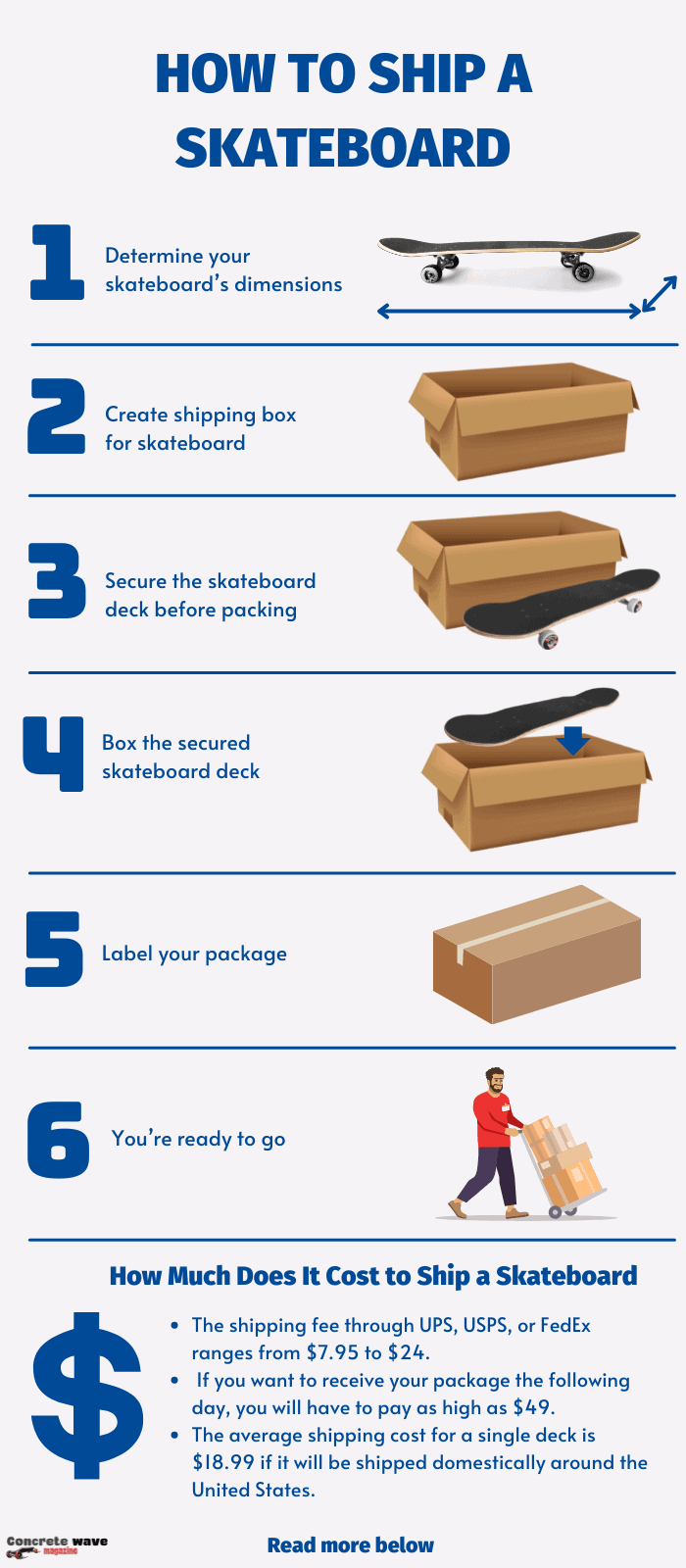 What You Need to Prepare
Your skateboard
Measuring tools for your skateboard's dimensions
Shipping box for skateboard
Bubble wrap for your skateboard deck
Polystyrene peanuts to fill up extra spaces in the box
Permanent marker and packaging tape
Money for the shipping fees and other charges
What You Need to Do
Step 1: Determine your skateboard's dimensions
The first thing to do is to measure the skateboard's length, width, and depth. To determine the board's length, measure it from nose to tail. The average length of a skateboard is 28" to 32", while the average width is between 7.5" to 8.25". The average skateboard weighs around 11 pounds or 5 kilograms.
Step 2: Create shipping box for skateboard
After determining your board's dimensions, you can now choose the right skateboard shipping box for your package. If there is no available box in the market that will perfectly fit the size of your skateboard, you can create a DIY box from old boxes.
A box to ship skateboard costs around $1 to $3 per piece for bulk orders in selected stores online.
Tip: Make sure to have an additional 6" more for each dimension to leave enough space for packing materials.
Step 3: Secure the skateboard deck before packing
Use a wide bubble wrap and make sure to cover the entire skateboard. It should be thick enough for your skateboard's protection against possible scratches due to delivery mishandling. Check this guides on how to wrap the skatboard for more details.
Tip: You can put a label on top of the bubble wrap for extra identification, if a worst-case scenario of a damaged box happens.
Step 4: Box the secured skateboard deck
Carefully put the bubble-wrapped skateboard deck inside the skateboard shipping box or inside its case if you have it with you. Fill extra spaces with polystyrene peanuts to keep the board from moving inside the shipping box.
Tip: Make sure to tape your box in an H pattern for a perfect sealed shipping box.
Step 5: Label your package
Label your shipping box with your name and your address together with the receiver's details as well. You can put these details on both sides of the box for easy identification. For extra protection, you can wrap your shipping boxes to prevent your shipping details from falling off. Just be sure not to cover any barcodes.
Step 6: You're ready to go
You are all set. Now that you have finished the above steps to ship a skateboard deck, it's time for you to leave it at your front door for the postman to pick it up. Or you can directly go to the nearest mailing station to send your package right away.
How Much Does It Cost to Ship a Skateboard
Now that you have already completed the step-by-step guide to ship a skateboard, your question now is, how much does it cost to ship a skateboard right? Don't forget to prepare for extra cash to pay for the shipping fee.
If the skateboard is shipped domestically through UPS, USPS, or FedEx, the transit time will be between 2 days to 5 days depending on the type of service you will choose. Standard service will take longer than express service.
The shipping fee ranges from $7.95 to $24. Additionally, the standard service will charge you less compared to express service. But if you want your recipient to receive your package the following day, you will have to pay as high as $49.
The average shipping cost for a single deck is $18.99 if it will be shipped domestically around the United States. The price may vary if the skateboard will be shipped internationally, after adding up some import taxes and customs charges. Shipping is between 2-6 days for domestic and 6-10 days for international.
Conclusion
I hope I was able to provide you with the step-by-step guide that you need to know on how to ship a skateboard.
I also provided information on how much does it cost to ship a skateboard for your reference. In case you are planning to ship one in the near future, you'll know how much money you need to prepare.
Just keep in mind those extra tips I mentioned for the protection of your skateboard deck shipping box. This will ensure your box reaches its destination successfully and without any damage.
If you find this article helpful, you might want to share it with others as well, and feel free to add your comments below this article.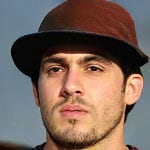 I am Michael, and I have been enjoying this fun sport for seven years. And nothing is better than having a community to share our passion for those thrilling tricks. I am ready to tell you all I know about skateboarding, showing you how to choose a good board and trick to start and how the practice goes. Stay tuned!