In the middle of the 1940s, skateboarding was first established in America. It has remained the most preferred outdoor sport as it encompasses aesthetic values, respect for others, and social interactions. Many companies believe that investing in a skate shop will create huge benefits when looking at the number of potential clients.
However, starting a skate company is not simple since it requires the planning, decision-making, and the conduct of a range of legal actions. This post will give you NINE main steps on how to start your own skateboard company and expand your business sales.
Create a business plan
Analyze your financial resources
Select a company name
Acquire business licenses
Obtain business insurance
Choose a location
Purchase equipment and materials
Recruit your squad
Brand and promote your products
Nine Steps to Begin Your Skateboard Business
If you are a skating lover, investing in a skateboard company is helpful, as you can share skateboarding skills and techniques to your customers. These procedures will assure the appropriate planning, registration, and legal compliance of your startup company.
Step 1: Create a business plan
The cornerstone of any business is your business plan. It's a plan for how your new firm is structured, operated, and expanded. You will utilize it to persuade everyone that it's an intelligent decision to work with or invest in your company. You must also carry out market research to build a profitable plan for your skateboard business.
A major aspect in the development of a company strategy is comprehensive market research. It will help you understand your potential customers, industry, competition's requirements, preferences, and behaviors. The smartest companies have items or services that distinguish them from their competitors.
Step 2: Analyze your financial resources
Many start-ups go bankrupt because they are losing money before they can achieve profit. It's never a bad move to estimate your financing requirements since it might take some time to generate a sustainable income after your business starts. In other words, you need to figure out how much it costs to start and maintain a skating shop.
In addition, manage your business spending to make sure you stay on target. When beginning a business, don't invest too much. Understand what kinds of purchases are relevant to your company and avoid overspending money on expensive new facilities that will not assist you in achieving your business objectives.
Step 3: Select your company name
Your trade name is how your clients will immediately identify you. It will need to represent and express your spirit to differentiate yourself from other rivals. However, you must ensure that others are not using the same business name. Research and carry out a comprehensive online check to see if someone is using that name already.
Step 4: Acquire business licenses
Before you can run your firm officially, you will have to get numerous business licenses. For instance, your company must register with national, state, and local authorities. You may apply for local business licenses, state income tax records, and sales licenses in your town hall or government finance office. Since your local authorities may ask for commercial planning permission to let you open a store.
Step 5: Obtain business insurance
Before you publicly begin, it is necessary to purchase the proper insurance for your company. It can be pricey to handle accidents such as damage, robbery, or even buyer lawsuits, so you must be sure that you are well covered.
The majority of small companies may benefit from a few standard insurance policies. The first one is compensation and unemployment insurance for your employees. Secondly, property damage, physical harm, and personal injury insurance may also be necessary. Your agent will inform you about the insurance coverage you require depending on your financial circumstances and the type of your skateboard store.
Step 6: Choose a location
You must pick a decent location for the skating items you offer. Choose a place where skateboards and equipment can be found easily or create a workplace in your residence. It is cheaper to rent a warehouse or basement when manufacturing and assembling skateboards for resale to other skateboard shops. However, if you are going to sell retail, the local authority will require you to establish a retail shop.
Step 7: Purchase equipment and materials
When you have already completed the required procedure, it's time to set up your skateboard shop. You must ensure that your shop is well-equipped with fundamental skateboard items and accessories, such as helmets, boots, and skates. It's important to get specific skateboard equipment, components, and supplies from wholesale suppliers to meet customers' demands.
Step 8: Recruit your squad
You will need to recruit and employ a good team to get your firm off the ground. To create a strong squad for your skateboard company, you, as an entrepreneur, must provide your employees with the same commitment as the products.
It is equally vital to determine how the team works effectively. Define roles and responsibilities, divide tasks, offer feedback, or learn how to work with each other. These need to be clear at the beginning to save you from a lot of stress and conflicts afterward.
Step 9: Brand and promote your products
One piece of advice is to start a skateboard brand online before you officially sell your skateboarding items. This helps you make individuals willing to jump whenever you open actual doors to business. Two easy and affordable options are available below to let people know about your skateboarding store.
Build a unique logo: To begin with, develop a distinctive logo. Make your t-shirts and stickers. The skaters will wear your T-shirt and cover your stickers on their boards, which provides free advertisement for your business.
Organize events: Arranging community events is important within the skate society. It offers the skaters something interesting and inspires them about what you are trying to achieve with your store.
Create a business website: Make your brand online and construct a website for your company, since most clients learn about a company on the internet. It is also an excellent approach to connecting current and prospective clients.
Social network: Social media is free for you to promote information about your new business. You can use it as a marketing platform to offer followers deals and discounts after you start your brand.
Four Strategies to Expand Your Skateboarding Shop
Each sale you make generates income. As your earnings are closely related to sales, you might want to continue giving your consumers a full-service business rather than just basic skateboards. Let's explore some methods that your company might use to produce the profit you want.
Maintain shop website
Several small skating retailers are scared of managing a website; nevertheless, an online shop may double your revenues when correctly organized. A good website helps to advertise your brand, business, and task. It's recommended to hire a team to look after your shop on the internet and update it periodically to offer the greatest user experience for your visitors.
Apply marketing strategies
There are times when skateboard sales are highest and lowest. For example, people have extra time for skating on holidays or summer vacation. This time of year offers you an opportunity to improve your revenue.
You may attract more clients to your company by selling low-cost skateboards or giving women skateboards at a discount. If you can offer quality service to your consumers, they will come back to you and recommend others to your skateboarding firm.
Provide chatting space
Make some room for the skaters to meet and chat in your shop. This shows that you encourage the skateboarding community and create further purchases. Besides, have food and beverages for sale in your shop. Why would they order food elsewhere when they can get it from you?
Collaborate with known brands
You constantly have to develop your company to earn profit and stay stable. Although it takes time and effort, you will receive what you put into your business. Working with better-known companies is a wonderful approach to attain success in your sector. Talk to other organizations and request some advertising in return for a sample of free skating items or services.
Conclusion
Even though these ideas help you start and expand your business, there is never a flawless strategy. Assure you are well-prepared for starting a skate company. To successfully operate it, you will also need to adapt to changing conditions.
You probably have learned not only the full procedure of starting a skate store but also several recommendations to promote your business via this post. Did you find this content on how to start your own skateboard company helpful? If yes, please leave a comment and share your opinion with family and friends.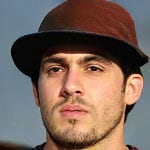 I am Michael, and I have been enjoying this fun sport for seven years. And nothing is better than having a community to share our passion for those thrilling tricks. I am ready to tell you all I know about skateboarding, showing you how to choose a good board and trick to start and how the practice goes. Stay tuned!