As a skateboarder, finding reliable sources of information about this sport is a tough job. For the sake of convenience, we often resort to the web for valuable inputs. However, some things we see online can be misleading. That means we should be careful with the resources we use.
With that, let me introduce you to today's top skateboard magazines. By reading these publications, not only will you get to see perfect skate setups for yourself, but you'll also learn some skills and takeaways to improve your skating technique.
Best Overall
1. Concrete Wave Magazine
If you are a beginner making your first skateboarding attempt, you may consider reading Concrete Wave Magazine. Here, you will learn the fundamentals of skateboarding, including the ideal setups for your level, basic tricks, board feature comparisons, and safety precautions.
It's also perfect as a kids skateboarding magazine since all the contents here are easy to understand and are relatable for young people.
2. Thrasher Magazine
My second pick for comprehensive magazines will be Thrasher. You might have seen this name as labels on shirts before, but it's more than that.
Inside this reading material are pieces of information you can get from legitimate sources, like professional skateboarders. It also features various products from the shop to help you gear up better.
3. SBC Skateboard Magazine
They call SBC Magazine Canada's well-known skateboarding magazine because of its diverse content on various skating apparel, skills, and features on some professional skateboarders.
This magazine also lists skate shops available in the country and their locations. So, if you're from Canada, you might as well get a couple of editions of this publication for an overall approach to your skateboarding journey.
4. King Skate Magazine
King Skate has tons of features from credible skateboarders. These contents tackle almost anything, be it skills, skateboard specs, gear, or skateboarding life in the current era. It also introduces readers to different skateboard communities and events they might be interested in.
5. Session Magazine
Skateboarding evolves from one generation to another, be it with the board's components, the rider's skills, or other skateboarding gear. The good thing is that Session Magazine keeps every skateboarder updated regarding these transformations.
6. Grey Skate Magazine
If there's one material I'd choose for wholesome reading, it'll be Grey Skate Magazine. This magazine features hundreds of news articles and documentaries that are timely and relevant. It also includes stories on injuries, skating journeys, and takeaways from riders with notable experiences.
7. BE Skateboarding Magazine
Another overall pick for me is BE Skateboarding Magazine. From Barcelona, Spain, this publication comes with the latest updates and news on skateboarding events. Also, in this magazine are films, interviews, and informative articles that provide insights into any skateboarding aspect.
8. True Skateboard Magazine
This magazine is one more source that keeps me updated on today's skateboarding scene. Inside it are pieces of news that tackle almost anything about skateboarding. These include skating events, art, music, and more things that happen in the skateboarding world.
This online magazine aims at nothing but one thing, and that is to make the sport more well-known worldwide.
Best Magazine for Skateboarding Sneakers
Transworld Skateboarding Magazine
We have to focus on not only the specs of our skateboards but also the things we wear. These include our clothes and protective equipment. And of course, we need sneakers that are fit for skateboarding, which Transworld Skateboarding Magazine frequently discusses.
Here, you get fresh news on the latest sneaker releases as well as reviews on your favorite brands.
Best Art-themed Magazines
1. Juice Magazine
This magazine incorporated music with surfing and skateboarding. Juice focuses on punk rock, featuring interviews with some of the best artists worldwide. Moreover, it gives readers updates on skateboarding exhibitions. This magazine also comes with punk rock-themed merchandise to give you a complete metal or hardcore experience.
2. Manual Magazine
Manual Magazine puts more emphasis on international skateboarding with a touch of snowboarding. This publication features a perfect blend of music and art, giving the readers a creative approach to skateboarding. Inside it are quality photos, graphic designs, and exclusive content to help keep every subscriber entertained.
Best Magazine for Skating Spots
Confusion Magazine
My search for skating location inspirations from a skateboard magazine list led me to Confusion Magazine. Besides featuring hardcore and punk music artists, it emphasizes DIY and concrete ramps and skating obstacles.
What's better is that these spots are present in various regions of the world. And with that, you get a glimpse of other nations' skateboarding culture.
Reminders
Of course, not everything we find online is accurate, which is why I want to leave you with some important notes.
Validate – Before deciding to invest in a skateboard, modify it, or buy some gear featured in the magazines, always look for feedback from others. You also have to make sure that the feedback authors are legitimate people who have used the item.
Compare – Products vary in quality. Hence, try to compare skateboards or any shop items from one magazine to the other to know if there are differences and whether you're about to make a good investment.
Update – You can't read a single magazine edition for years as these magazines, especially online ones, are dynamic. Top skateboarding magazines follow the sport's progress and innovations. From there, you'll be informed of innovations and new practices to improve your skating journey.
Conclusion
Now, with the top skateboard magazines we listed above, you get help in planning your skateboard setups, perfecting your skills, selecting your skating apparel, and more.
If you're looking for even more periodicals to read, keep this tip in mind: Before subscribing to any publication, make sure it is reputable.
If you have inquiries, drop them in the comments section.
Before you go, visit this article to explore 13 Celebrities Who Skateboard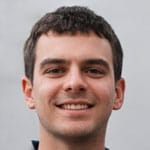 Hi, I am Charles Harris. I opened this site to write as much as I can about my biggest passion – skateboarding!
I started as a clumsy yet passionate rookie 10 years ago to now a still passionate yet much better skateboarder! But I have to tell you, the whole journey has always been fun and rewarding, indeed not without hardship.