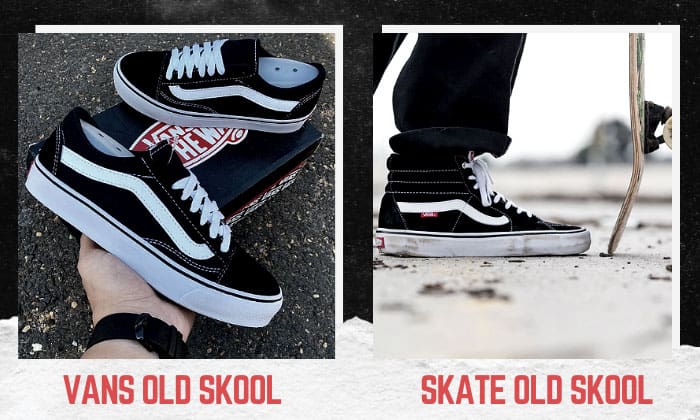 Sometimes, even tAre Vans Skate Old Skool good for skating?he tiniest differences in an array of skating shoes confuse us. This is because choosing either could benefit us in one aspect while compromising another.
Let's take Old Skool sneakers as an example. Their purpose might be pretty similar, but unless we dig deeper, we'll never know how their variants differ.
The process could be challenging, but we're here to help you. Let's distinguish Vans Old Skool vs Skate Old Skool sneakers. Both shoes are great in their own right. But in this article, we'll help you appreciate more of their unique features.
| | | |
| --- | --- | --- |
| | | |
| Durability | Quality canvas and suede accent | Has a more buffed profile and thicker upper |
| Performance | Works for other purposes besides skateboarding | Works best for skateboarding only |
| Price | $70 to $80 | $80 |
| Design | Plain rubber logo tag at the back | Has an added SKATEBOARDING logo |
Vans Old Skool and Skate Old Skool: Defined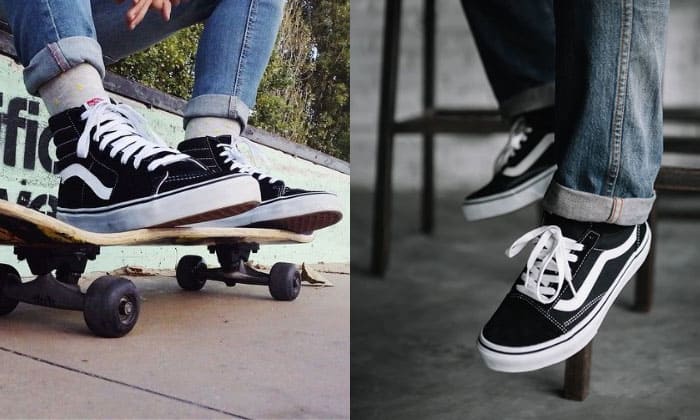 Let's see some of the features of both skating sneakers.
1. Vans Old Skool
Vans Old Skool is one of the most popular low-top Old Skool core classics today. Here are a few things many people like about this pair.
Old Skool by Vans has adequate paddings. These plushy parts sit on the collars of the shoe. As several buying guides claim, this feature benefits most people who want optimum comfort and a snug fit.
While these shoes belong to the low-top classification, their paddings still give them a slight edge in overall height.
Between Vans Old Skool VS Canvas Old Skool or other Vans models, how can we forget the brand's waffle outsole? It's a classic feature that improves traction, flexibility, and responsiveness.
Vans is also famous for using canvas as an upper material. But what makes Old Skool different from some sneakers is it has an added suede layer above the toe box and near the heel. The same layer also runs through the eyelets for more durability.
2. Skate Old Skool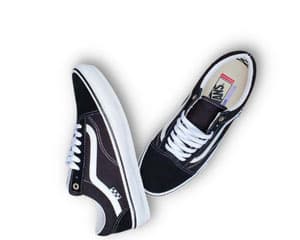 Perhaps, you can already recognize that new pairs of Skate Old Skool have a ton more work to do than a regular Old Skool because they are for skateboarding. So, here's what to expect from a Skate Old Skool.
In a nutshell, Skate Old Skool has a slightly different profile. And its first manifestation is the canvas used on it. The textile feels more durable and thicker.
Similar to the Vans Old Skool original sneakers, the Skate variant has a trademark brand logo. But what sets it apart from the latter is it has a small checkerboard tag beneath the leather line. And that piece of textile signifies that the pair is for skateboarding.
Skate Old Skool has the same suede portions as the regular Old Skool. However, Skate Old Skool has a more durable and flexible feel. It could be slightly challenging to break in, but we'll still get there.
Besides the upper materials, Skate Old Skool has laces of better quality. Plus, unlike regular Old Skools, this variant has a single eyelet at the top-most part.
On another note regarding the design, Skate Old Skool's Duracap midsoles are slightly different from the regular ones in that they are glossier. Also, the foxing tape at the front looks a lot bigger than regular Old Skools.
In terms of interiors, the Skate Old Skool has firmer yet smoother leather collars. And what makes this pair more comfortable is its PopCush insole, an inner lining specially made for skateboarding.
Ultimately, if you still feel confused about whether the Vans pair is for skating, Skate Old Skool, like other Vans skating shoes, has the word SKATEBOARDING on its rubber tag at the back.
With these features, we can tell Skate Old Skool's direction is supporting users' activities on boards.
Differences Between Vans Old Skool and Skate Old Skool
As mentioned, sneakers of the same brand and style could still have small differences that mere observation cannot identify. Let's compare Vans Old Skool with Skate Old Skool through the following aspects.
1. Durability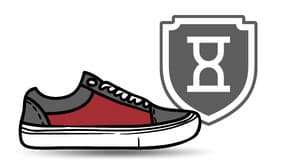 Not to undermine regular Old Skools, but Skate Old Skool has the upper hand in this aspect. Why?
First, the foxing tape on a Skate Old Skool is significantly bigger. With that, the upper and sole hold more firmly. Second, the suede accents of Skate Old Skool have a more durable feel, making it work best for skateboarding.
2. Performance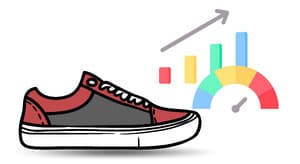 Skate Old Skool may fit purposes other than skateboarding. But why use skating sneakers for other activities?
Regular Old Skool shoes are great for general styling, casual attires, and many other purposes. But using them when riding on ramps and other obstacles could only damage and wear them out faster.
As mentioned, Vans put out Skate Old Skool sneakers for a reason. We use these pairs for the jumps, grinds, slides, and other movements in a skate park.
3. Price
Looking at several physical and online stores, the prices of most Old Skool sneakers, such as Vans Old Skool Lite, go around $70 to $80. Similarly, their Skate counterparts also average $80 per pair.
Like the design and build, there is not much of a price difference. But still, always consider your purpose for buying an Old Skool pair.
Here are other Old Skool pairs you can check out.
Vans unisex Old Skool Classic skate shoes – $50
Vans Old Skool Pro – $79.95
Vans Suede Old Skool – $64.05
Vans Skate Old Skool Black/Gum – $60
Pros and Cons of Vans Old Skool and Skate Old Skool
Let's acquaint ourselves more with both sneaker models through their upsides and drawbacks.
Vans Old Skool
Padded collars
Old Skools fits almost any occasion
Suede accents for design and durability
The canvas part feels a bit thin
Skate Old Skool
Thicker body for more durability
Distinctive SKATEBOARDING label
PopCush insole for optimum skateboarding comfort
Skate Old Skool takes a bit longer to break in
Frequently Asked Questions
Are Vans Skate Old Skool good for skating?
Absolutely! Vans is one of the few brands that specialize in old school skateboarding shoes. Here's what to expect from a pair of Skate Old Skool.
Extra collar paddings for comfort
Duracap midsole, knurl pattern, and two park foxing for added durability
Heel stiffener that maintains board feel and improves stability
Shock-absorbent PopCush sole that prevents foot fatigue
Vulcanized outsole for optimum flexibility
Are Vans skate shoes comfortable?
Besides durability, board feel, and style, Vans skate shoes also embody comfort.
The first evidence of this aspect is on the shoe's collar. Surrounding the ankles of the skater is a line of a cushion. The upper pattern also has a new design for more comfort around the heel.
Plus, the shoes come with breathable fabrics for long-hour wear.
Conclusion
Every pair of shoes serves specific purposes, whether for sports, casual appointments, work, and more. Because of continuous design and innovation, choosing the best pair could be a bit challenging.
Nonetheless, Vans Old Skool vs Skate Old Skool, Old Skool vs ComfyCush, and many more shoe comparisons and buying guides will help you in the selection process. All you need is to be attentive to the details and be able to differentiate all these pairs of your choices.
So, two of the best Vans shoes are in front of you. Now, it's up to you to pick.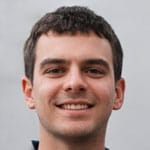 Hi, I am Charles Harris. I opened this site to write as much as I can about my biggest passion – skateboarding!
I started as a clumsy yet passionate rookie 10 years ago to now a still passionate yet much better skateboarder! But I have to tell you, the whole journey has always been fun and rewarding, indeed not without hardship.