Conceptually, maintaining or changing skateboard parts ends with testing the components. But of course, we can't leave all the tools and residual parts scattered around after the process.
These parts can be the bolts, grip tape, wheels, or bearings. And with these newly-removed parts, we have to decide whether to dispose of or use them for another purpose.
For example, after replacing your wheels with a new, grippy set, the next thing is to decide what to do with old skateboard wheels. Essentially, you can recycle, reuse, or dispose of these parts. Let's get into detail.
How to Manage Old Skateboard Wheels
In this context, we'll assume the old wheels have been removed since they can no longer be functional for skateboarders of any level. See what we can do with them.
Recycle Skateboard Wheels
This method is more suited to crafty ones. After taking off the old wheels, you can use them for purposes other than skateboarding. Here are a few things you can do:
1. Rollers of trolleys or any equipment
One of the fastest ways to transport things from one corner at home to another is by having a trolley. And there is no more cost-efficient way to do it than using old materials.
DIY projects like this are achievable. We need your old wheels, trucks, wooden crate, and mounting hardware.
Start by plotting your truck bolt holes at the bottom side of the crate. Make sure they're not too centered or sided. Also, devise them that the wheels will roll in a parallel direction.
Begin to drill holes in your wooden crate. Note that your drill bits and the hardware you will use should be the same size to give the trucks and wheels a tight fit.
Next, mount your old trucks with your used wheels.
Putting on a handle is optional, but you may do so for more convenience.
2. Cabinet handles
If you want to recreate your room into a skateboard-themed one, you can start with pieces of furniture, like your cabinet. All you need are bolts and nuts and your used wheels.
Start by drilling holes right where you want to fix the old wheel.
Mount a bolt from the inside of the cabinet or drawer.
Drop the wheel on the length of the bolt and secure it using the nut. It's like fixing your trucks on the deck.
3. Coat racks
The next thing you may want to do is have a coat rack made with an old skateboard deck and wheels.
So, begin by fixing your old deck horizontally against the wall. You can do it with either side facing out.
Next, install the wheels on the length of the deck, with around 3″ distance from one another.
You can mount the wheels as we did at the cabinet doors but with spacers this time. Otherwise, you can use a heavy-duty adhesive.
Discard Old Wheels
Perhaps, this is the last thing you can do with used skate wheels. But that does not necessarily mean you will have to dump them in the garbage bin.
Today, several eco-friendly initiatives, like Satori Wheels, value recycling skateboard parts. There, you can donate your old rollers. By then, their organization will work on these parts.
Upcycled Skateboard Ideas
Besides the wheels, you'll also have to replace some skateboard parts once it's time. Let's check what things made out of skateboards several skateboarders on Reddit do.
1. Using old decks
Skateboard hangers
Wall shelves
Chairs
Benches
Park swings
Grill tables
Aesthetic room decorations
2. Using old trucks
Door handles
Lazy Susan tables
Friendly tips
Keep your old wheels clean to look nice once used as decorations.
Use appropriate tools and hardware when remodeling upcycled skateboards.
Maintain your skateboard regularly to prolong its lifespan.
https://youtu.be/MFI71uofao4
Conclusion
Technically, the life of a skateboard doesn't end with damages or declining performances. As long as you're creative enough, you can still use it and its parts for other valuable purposes.
Now that you know what to do with old skateboard wheels, you also learned a sustainable way of managing worn-out skateboards. You can recycle these parts into furniture components, room designs, or some simple mechanical equipment at home.
Did you learn from this article? Tell us what you think in the comments section.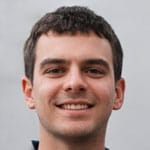 Hi, I am Charles Harris. I opened this site to write as much as I can about my biggest passion – skateboarding!
I started as a clumsy yet passionate rookie 10 years ago to now a still passionate yet much better skateboarder! But I have to tell you, the whole journey has always been fun and rewarding, indeed not without hardship.