Given all options, we want our skateboards to be full-packed. That means they come in high-class wood, heavy-duty trucks, and smooth and stable wheels. Unfortunately, not all skateboards in the market were born that way.
Let's take Madd Gear, for example. Are Madd Gear Skateboards any good? Following the brand's background, Madd Gear shows the attributes most skaters look for in a skateboard.
So, as a good skateboard, what can this brand bring? Let's see this Madd Gear skateboard review collected from experts, skaters, and buyers.
About Madd Gear Skateboards
Madd Gear aims to contribute to the skating community by making Australia's outdoor culture known.
It started in 2002, focusing on producing wheeled products kids and youth love. Hence, it became a proponent of Pro Scooters, an undeniably winning industry.
Today, Madd Gear delivers skating products in 80 countries, including the US and China. Its attention to detail and broad visions remain directed to better skateboards.
Notable Features of Madd Gear Skateboards
1. Performance and Design
Madd Gear skateboards boast appealing designs from all corners. The aesthetics have gained the board's overall positive skateboard ratings.
The first performance aspect you'll appreciate is the board's lightness, especially when doing tricks or technical skating. And more often than not, these are attributable to Madd Gear skateboards' parts, which we will discuss below.
Another area of this brand's performance you may love is the smoothness of every ride. Madd Gear ensures that all its components are of high quality. These give skaters, especially beginners, a less bothered experience.
2. Components and Specifications
Let's review the components of Madd Gear skateboards and how they manage to deliver one of the best performances in the market.
1. Decks
Like many top brands, Madd Gear uses maple wood as a primary material. But what's more impressive about this brand is it employs nine maple veneers on each deck. Hence, that's added durability and shock resistance. Add that they're light, so they're less straining.
If there's an aspect that makes this skateboard suit technical skating more, it's the shape. Madd Gear has designed its skateboard with double kicks, making the deck more maneuverable when doing stunts and tricks.
Size-wise, most Madd Gear skateboards have dimensions 31″ X 7.25″.
2. Trucks
Like Madd Gear's decks its trucks are also incredibly light. But no, these components aren't flimsy.
This brand installs 5″ heavy-duty composite trucks that hold the wheels and deck together and contain reasonable weight.
3. Wheels
Madd Gear shows some uniqueness in this aspect by using PVC wheels. But are PVC wheels good?
Unfortunately, this type of Madd Gear wheel doesn't yield results as good as Polyurethane. They could slip too soon off the skateboard. Plus, they bring potential safety hazards as PVC reduces stability.
4. Bearings
Madd Gear's bearings come with ABEC 3 ratings and a carbon body. But despite sitting at the lower end of the scale, these wheel inserts still work reasonably well. Plus, they help keep the cost down.
Like the wheels, the bearings are often the most replaceable. So, you can modify these parts if you don't feel good about them.
5. Grip tape
We mentioned that many skaters adore Madd Gear's designs. Why?
Besides Madd Gear showing stunning, bold, and unique bottom graphics, its craft extends to the grip tape. These layers display the brand's logo along with classic lines and designs. So, not only are Madd Gear's grip tapes safe, but they're visually pleasing as well.
3. Prices
With all these features, how much does a Madd Gear skateboard cost? Let's see the following prices.
Madd Gear 31″ Skateboard Munch – $19.99
Madd Gear 31″ Skateboard Boom'n – $19.99
Madd Gear 22″ Retro Skateboard Sugar Rush – $34.99
Madd Gear 32″ Cruiser Board Hawaii – $39.99
Madd Gear 31″ Skateboard Watcher – $49.95
Madd Gear 31″ Skateboard Snake Pit – $49.99
4. Pros and Cons
Here's a short list of things you may or may not like about Madd Gear skateboards.
Lightweight skateboard
A 9-ply maple skateboard deck
5″ heavy-duty skate trucks
Visually pleasing graphics on the deck and grip tapes
The PVC wheels and ABEC 3 bearings can still improve
Are Madd Gear skateboards Any Good?
Madd Gear may not be as popular as other dedicated skateboard brands. Madd Gear boards are designed for stunt scooters, and they do their jobs perfectly.
Skateboarding is a sport with diverse niches and preferences. For some, Madd Gear skateboards are suitable for their needs, and they enjoy using them. Meanwhile, for more serious skateboarders who want high-performance skateboards, Madd Gear should not be the number one choice.
Consider your own skateboarding goals and preferences before purchasing. When possible, try out the skateboard in person. It can help you assess its quality, stability, and performance to make an informed decision.
Comparison with Other Brands
Comparing a cheap skateboard that performs reasonably against other pricier brands could be unfair if budget is the only consideration. But, without accounting funding, here's how Madd Gear compares to other boards.
CCS and Madd Gear are two excellent skateboard brands in price point. Both brands deliver affordable skateboards that are perfect for beginners.
However, their affordability also comes with a cost. CCS shows downsides to its trucks being unfit for grinding. On the other hand, Madd Gear could have better wheels than PVC.
Perhaps, Arbor seems unfamiliar to many skaters. But this brand exhibits flexibility, working well for any skater level. While Arbor only has a few items in circulation, skaters love them because they can ride these boards on the streets, parks, and rough surfaces with appropriate wheels.
Meanwhile, although it's not an absolute disadvantage, Madd Gear remains a beginner's choice for its riding smoothness and other features.
Top Madd Gear Skateboards
So, here are a few Madd Gear skateboards to check out.
Madd Gear 31″ Skateboard Reptilia
Madd Gear 36″ Longboard Shake
Madd Gear 22″ Retro Skateboard Oil Slick
Madd Gear 32″ Cruiser Board Bay Dive
Madd Gear 31″ Skateboard Dennis
Conclusion
We wouldn't know how good or bad a skateboard is if we didn't check it ourselves. Hence, we should master a skateboard's essential physical and performance features to understand our needs. Only by then will we know if a brand like Madd Gear is an affordable skateboard for the money.
Are Madd Gear Skateboards any good? From the parts and performance discussed, they are.
Surprisingly, a brand known for its stunt boards produces decent-quality skateboards that cater to the entry-level demographic. Considering what Madd Gear offers at such an affordable price point, it's really hard to beat.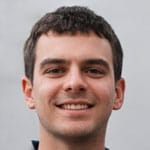 Hi, I am Charles Harris. I opened this site to write as much as I can about my biggest passion – skateboarding!
I started as a clumsy yet passionate rookie 10 years ago to now a still passionate yet much better skateboarder! But I have to tell you, the whole journey has always been fun and rewarding, indeed not without hardship.