Whether it's for casual or technical rides, we always have a preferred brand. And often, it's not because of the names' popularity but the features these brands offer.
For example, Krooked skateboards are known for offering fun and fast rides. But are Krooked skateboards good? Yes! This brand exhibits immense focus on performance, giving skateboarders a wholesome yet fun experience every time.
Let's learn more about this good skateboard brand and its products below.
About Krooked Skateboards
Known for its product quality, Krook is a brand run by Mark Gonzales—a professional skateboarder widely recognized as the godfather of modern street skating. This legend also has experience running a company from his time with Blind Skateboards.
This brand became famous due to the skateboards' high-quality construction, innovative graphics, unique design, and successful collaboration with well-known companies, such as Supreme.
What Makes Krooked Skateboards Stand Out
Krooked has become known for its innovative drive on skateboards. Let's see what pushes these boards to the top through this Krooked skateboards review.
1. Performance and Design
Springy
Many buyers believe riding a Krooked skateboard feels like having springs on their feet. Such is because Krooked constructs its skateboards to be stiff yet poppy.
What's better is the pop on these boards stays even after heavy-duty use and high-impact tricks that can usually damage skateboards.
Long-lasting
It's not only the pop that lasts in a Krooked skateboard's performance. This brand also exhibits a reasonably long service life. With proper care, these boards can remain in tip-top shape for years.
Creative
Suffice to say, designing is Krooked's forte—most skaters can attest that the board's graphics alone can be a worthy reason for buying. Why?
Krooked skateboards have one of the broadest arrays of skateboard designs. Do you want it bold, bright, surrealistic, or flashy? Or do you prefer a more creative approach to these skateboard prints? This brand has all of them.
2. Components and Specifications
Here's what we should check from the more physical side of a Krooked skateboard.
Deck
Krooked started as a deck manufacturing company. Like any reliable skateboard brand, it uses seven layers of maple wood glued together to make a durable and responsive deck.
If we have to commend a unique aspect of Krooked decks, it's their medium concave shape, which saves skaters from exerting too much effort to spin the board.
Trucks
Aluminum is a known material for skateboard trucks. It's the same material Krooked skateboards use for its innate durability and lightness when skating.
What's good about Krooked's skateboard trucks is they are 5-7 inches tall, which makes skating more stable. Although not the best for beginners, these truck heights reduce the risks of wheelbites.
Wheels
We mentioned that Krooked skateboards are great for fast rides, and their wheels significantly contribute to this feature. Exhibiting optimum responsiveness and the ability to glide at a fast speed, these wheels are compatible with almost any skating style.
Bearings
Krooked features ABEC 5 cores with a perfect balance between prices, speed, precision, and overall performance.
What many would like more about these bearings is their smooth design. Thus, they can allow the wheels to roll faster, no matter their hardness.
3. Price
Complete Skateboards
Team Eyes – $119.95
Team Eyes Shaped Lg – $129.95
Ron Allen Guest Pro – $131.95
Zig Zagger Tonals – $131.95
Gonz 2gether – $133.95
Skateboard Decks
Krooked Style – $64.99
Worrest Upside Down – $69.99
Gottwig Primate – $69.99
Flowers Emboss True Fit – $69.99
Gonz Family Affair Wheel Wells – $74.99
4. Pros and Cons
Durable and reliable maple skateboard decks
Medium concave for an improved board feel
Responsive skateboards with long-lasting pop
Quality aluminum trucks
Speedy and precise wheels and bearings
Exceptionally unique skateboard designs
Slightly expensive prices
Is Krooked a Reliable Skateboard Brand
Absolutely! Not only is Krooked Skateboards famous for its unique take on skateboards with innovation and quality, but it also extends its craft to other merchandise.
Hence, there's no question that many skaters and experts adore this brand. From its decks down to the wheels and other accessories, Krooked is one of the many reliable brands that deliver expected and long-lasting results.
Although their price tags can be quite hefty, how they perform and look should make up for these numbers.
Conclusion
A functioning skateboard is as essential as any other sporting equipment. And a well-designed board gives more value for your money. Combine these aspects with the rest, and we will get a wholesome skating experience.
So, are Krooked skateboards good enough to ace all these? Yes! These boards embody the uniqueness of a skateboard, topped by a well-rounded quality that lasts even after heavy usage.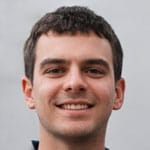 Hi, I am Charles Harris. I opened this site to write as much as I can about my biggest passion – skateboarding!
I started as a clumsy yet passionate rookie 10 years ago to now a still passionate yet much better skateboarder! But I have to tell you, the whole journey has always been fun and rewarding, indeed not without hardship.