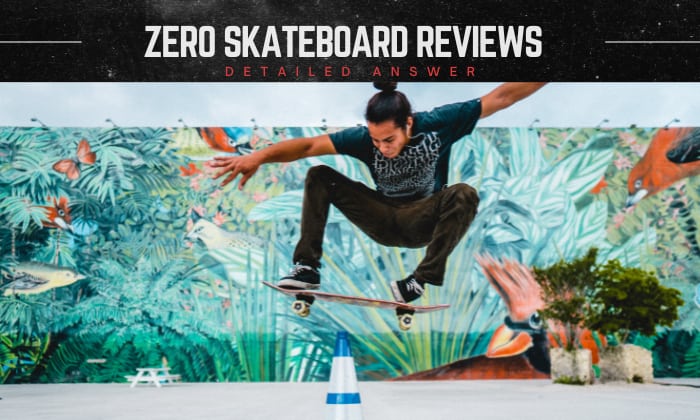 Every skate brand has ways to engage with the market and boost sales. Some invest in printed media, others capitalize on the digital world, while the rest could be selling more varied merchandise.
One of the brands that do most of these is Zero Skateboards. Since its conception, Zero became a famous name for producing quality boards and other items.
To begin with, are Zero skateboards good? Many people will tell us they are. But we can't prove it until we've done Zero skateboard reviews.
About Zero Skateboards
Founded in 1996, Zero was a clothing brand. Some might find the venture from apparel to skating uncanny. But with Jamie Thomas, a prominent skater, leading his way, Zero became a well-known skateboard supplier.
Not only skateboards, but Thomas ensured Zero could provide parts like trucks and other necessary hardware. And from there, Zero's manufacturing sites found their home in Carlsbad, California, and Tijuana, Mexico.
Like most skate brands today, Zero operates with various product lines. What's more admirable about this brand is no matter the product, it lives up to its goals of making high-quality creations and supporting professional skaters.
Zero Skateboard Features
So, what makes a Zero skateboard? How different is its build from other brands? Find out in the following aspects.
1. Decks
If maple is a standard for skateboards, we count Zero in. After examining several boards under this brand, it's true that Zero uses seven plies of maple wood for its decks.
But what's more uniquely satisfying is how the brand infused slick coating at the bottom of the decks. This process makes sliding better, especially for skaters into street skating.
Of course, like other brands, Zero adds a layer of grip tape glued firmly on the deck to help riders stabilize and control the board better.
2. Wheels
With many skaters complaining about the complete skateboard's stock wheels, Zero is the brand whose wheels you don't want to change.
This brand offers a set of skating wheels designed to work on their designated setups. Zero's high-performance rollers make skating not only faster but more efficient.
3. Bearings
Adding to the wheels' performance quality are the bearings. Zero installs bearings that are not only fast and precise. They also come from quality materials to ensure a sturdy and reliable wheel setup.
4. Truck
If we examine a Zero Complete Skateboard, it uses a pair of sturdy aluminum trucks accented by Grade 8 steel axles and kingpins. Heavy? The good news about these parts is they remain lightweight. Hence, they're perfect for any intended skating activity.
Durability and Performance
In a nutshell, assessments and reviews about Zero reveal its skateboards are sturdy, maneuverable, and suitable for beginner and professional skaters.
Whether it's the deck, truck, wheels, or even bearings, Zero has them in a durable construction. Using maple wood and aluminum is only a few shreds of evidence. These features give skaters a firm landing, especially from the more technical tricks.
Plus, Zero decks have quality wheels stuffed with precision bearings, making the boards roll faster and better.
Pros and Cons
Here's how the majority gave their verdict on Zero longboards and skateboards.
Durable and high-quality materials used
Poppy enough for street skating
Great deck shape and concave
Not the lightest boards around
Potentially more expensive than other brands
Cost
With all these features, does a Zero board come at a cheap price?? Here's how some of this brand's famous skates cost.
Zero Complete skateboards
Bold Youth – $94.99
3 Skull Blood Mini – $94.99
Cole Reaper Complete 8.0 – $99.99
Single Skull Complete 8.0 – $99.99
Zero Skateboard decks
Ballpoint Sandoval Skateboard Deck – $63.95
Thomas Mary Magdalene Skateboard Deck – $64.95
Is Zero a Good Skateboard Brand?
Zero would not have survived since 1996 if it wasn't for the brand's long-lasting devotion to delivering good quality products, whether skateboards, clothing, or accessories.
Hence, we would say Zero is a good skateboard brand. It uses standard and quality materials from the deck down to the wheels. Plus, it offers more items like waxes to meet a skater's needs.
Tips for Choosing the Right Zero Skateboard
Now, with hundreds of models in the market, how do we choose the best Zero skateboard? Let's identify the factors to consider with the following popular models.
Zero MMXX Chris Cole Skateboard Deck
It's safe to say that Chris Cole is the standard for skateboard decks. This Zero model has a 7-ply maple body that yields enough pop for tricks and other technical skating moves. Not only that, but this deck also proves Zero can compete with other brands in aesthetics with its unique artwork.
Zero Skateboard Assembly Single Skull Red
The Single Skull is a testament that Zero boards can be as light as other brands. And it best manifests in the trucks.
But let's not get it wrong. Despite being light components, Zero board's trucks come from high-quality aluminum paired with Grade 8 steel axles and kingpins. Hence, they remain as reliable and sturdy as expected.
Zero Skateboard Assembly Thomas Cross
It's easy to get accustomed to PU being a staple for skateboard wheels. But what some skaters might not know is that other models, like Thomas Cross, use rubber for these parts.
No, rubber wheels are not a drawback to Zero skateboards. Rollers of this type tend to be lighter. They also yield better traction and added maneuverability to the skateboard.
---
Other brands you can refer to:
Frequently Asked Questions
How do Zero Skateboards compare to other brands?
We've seen how Zero Skateboards grew from selling apparel to skateboards and gears. Here are a few notable differences between this brand and others.
Zero uses rubber wheels as opposed to many brands using PU.
This brand won Thrasher Magazine King of the Road thrice consecutively, besting Toy Machine, Element, and other famous names.
Zero started selling clothes, not skateboards.
It's one of the few brands that take inspiration from rock music.
Can I customize the graphics on a Zero skateboard?
Yes. But unfortunately, Zero isn't like the skateboard platforms that let you customize the graphics before getting the board shipped. Nonetheless, you can still do it with the following steps.
Find your preferred design.
Have your design printed on film or vinyl.
Paint your deck's base color.
Heat-transfer your printed art.
Cover the transferred graphics with a clear coat to finish.
What is the average lifespan of a Zero skateboard?
Like many top brands, Zero guarantees its buyers a durable board. But how long will it last?
It could be subjective to decide on a Zero skateboard's life. But given adequate maintenance, it can last 1-2 years, the same as other quality boards. Other factors can also affect its lifespan, like the usage and exposure to elements. So, let's apply the best practices in keeping it in good shape.
Are Zero skateboards suitable for Beginners?
No brand should give a beginner the worst skating experience, especially on his first few tries. The positive news about Zero is it offers its boards in high-quality materials. In effect, beginner skaters experience a durable and smooth-running skateboard while learning more efficiently.
Amateurs and professional skateboarders who skate for Zero skateboard
As mentioned, Zero Skateboards was the idea of Jamie Thomas, a pro skater with a brilliant mind. Undoubtedly, the following names have also joined the brand since its conception.
Adrian Lopez
Jonno Gaitan
Chris Cole
Jon Allie
Dane Burman
Chris Wimer
James Brockman
Reggie Kelly
Conclusion
Skateboards have come a long way from being random wood planks to specialized pieces of equipment. But, of course, a significant part of their fame is the involvement of various brands and riders, making skateboards and the sport more popular.
Zero is one of the names that succeeded in the market. And with these Zero skateboard reviews, we are optimistic that you learned how credible this brand is and what good it will bring you.
There could be drawbacks to any product. But the quality of materials, performance, aesthetics, and other skateboarding gear make Zero worth spending on.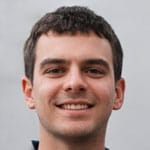 Hi, I am Charles Harris. I opened this site to write as much as I can about my biggest passion – skateboarding!
I started as a clumsy yet passionate rookie 10 years ago to now a still passionate yet much better skateboarder! But I have to tell you, the whole journey has always been fun and rewarding, indeed not without hardship.