Every skateboard brand has a rich background. In examining their history, we often see how their market grew from nothing to thousands of consumers. And one of these famous names is Magneto.
For years, Magneto has produced quality skateboards that won many skaters' hearts. But more specifically, why do many choose this brand?
Check out our Magneto Skateboard review to know if Magneto suits your preferences or not.
Overview of Magneto Skateboards
Found in California, Magneto is one of the most prominent brands in the market, whether online or physical. This brand focuses on creating skateboards designed for optimum quality and performance.
Like many skaters, the first thing I would notice about this brand's products is their design varieties. These details exhibit innovation and uniqueness, making each board stand out.
Physically, Magneto proves that deviating from the conventional can yield great things. This brand doesn't rely on maple alone. Instead, it utilizes bamboo and fiberglass for its decks. And evident in Magneto bamboo cruiser and longboards, these materials never compromise durability while improving flex.
Of course, the brand offers various skateboard styles. These styles include regular boards, cruisers, carving, and downhill.
Today, Magneto sets its focus on one thing, to develop better skateboards that meet the needs of a technology-infiltrated generation.
Features of Magneto Skateboard
So, what makes a Magneto skateboard? Here's a complete list of its unique features.
1. Dimensions
Magneto boards have various sizes that suit different users. You'll find designs ranging from 22 to 46 inches in length for cruising, downhill skating, and longboarding. The widths of Magneto boards are more limited but still cater to many buyers with their 7.75, 8.5, and 9 inches measurements, etc.
2. Deck style
You can choose among numerous deck styles when shopping for Magneto boards, from pintail, blunt nose, cut out, mini cruiser, to dancer. There are also different concavity levels such as flat, radial, and asymmetric to try out.
The different shapes allow skaters to carve, freestyle, dance, and control the boards with ease.
3. Grip tape
Perhaps, a significant factor in a Magneto skateboard's aesthetics is its use of Sand-Grit Grip to top its decks. This layer is a small part of the board, but it stabilizes a skater's feet.
Performance evaluation
Are Magneto boards good enough to help you achieve your skating goals? Let's assess their performance.
First, flat concavity allows for a high comfort level in cruising, while radial designs elevate turning and freestyling, and progressive deck shapes combine the advantages of flat and radial decks. Each Magneto style knows no skater level, as the deck design complements beginners and professional skaters.
Second, Magneto skateboards are stable. The brand makes drop-mount and drop-through truck designs that exemplify this feature. Buyers can also pick top mount options for easier turning but slightly lower stability.
Ultimately, Magneto imposes reliability. As mentioned, each skateboard under this brand could be maple, bamboo, or fiberglass. Each of these materials renders sufficient pop, flex, and durability. So, you can expect your Magneto board's materials to impress in performance.
Value analysis
Is a Magneto skateboard worth its price? A Magneto board's cost has been an argument because many brands are cheaper than it. So, what's behind this brand's price tag? Let's consider the following aspects.
1. Performance
Having used several reliable deck materials, Magneto exhibits control, pop, stability, and riding smoothness. And given that it employs a quality wheel system in the wheels, and trucks, Magneto skateboards make cruising enjoyable.
2. Design
The Magneto skateboard's gritty sand top finish isn't the only notable aspect we see. Magneto skateboards also feature a bottle opener, which, though not too essential, is still relevant when needed. Plus, some of its boards have handles for better mobility.
3. Post-sale support
Not all brands find this aspect significant. The excellent news about Magneto is it guarantees its customers quality skateboards, as it offers a 1-year warranty after payment. So, not only do we get confidence in the board's physical aspects, but its after-purchase support, too.
Pros and cons
Let's sum up the advantages and drawbacks of Magneto skateboards.
Pros
Perfect for beginner and professional skaters
Unique features in bottle openers and handles
Durable deck body in maple, fiberglass, and bamboo
Outstanding customer service
Cons
Some skaters find the spray-on sand grit doesn't last very long.
Prices might be too high.
Cost
Moment of truth. Until we see these prices, we can't decide if Magneto offers cheap cruiser boards, expensive ones, or mid-range designs.
Magneto Double Kick Concave Deck Complete Skateboard – $34.99
Magneto 27.5″ x 7.5″ Complete Skateboard – $54
Magneto Kids Skateboard – $49.99
Magneto Bamboo Carbon Fiber Longboard – $119.99
Popular models of Magneto skateboard
Magneto isn't only famous for its versatile designs. It's also adaptable regarding the skating style. Here are some of the best Magneto products you may want to check out.
Skateboards
Magneto Mini Cruiser
Magneto Kids Skateboard
Magneto Micro Cruiser
Magneto SUV Skateboard
Longboards
Hana Longboard Skateboard Collection
Magneto Slot Longboard Skateboard
Magneto 44-inch Cruiser Longboard
Magneto Bamboo Longboards
Comparison with other skateboard brands
We have already learned what Magneto skateboards can do and what makes this brand unique. Let's now compare this brand against other competing names in the market.
Although Magneto would make a great board for many, in comparison to other brands like Landyachtz, Santa Cruz, or Arbor, I find Magneto a bit behind in performance and component quality.
In comparison to a custom deck, it's also safe to say that for experienced riders who have an idea of what they want, a complete Magneto board won't be the best choice.
That said, this brand can be a satisfactory choice if you're willing to upgrade the bushings and bearings.
Buying Guide for Magneto Skateboard
No matter the brand, we should be careful when choosing skateboards. Like Magneto, here's a list of the aspects to consider.
Skateboard, cruiser, or longboard?
Each board style has a different characteristic. Skateboards are for technical skating. A Magneto longboard jives well with downhill skating, and a Magneto cruiser is for urban commuting.
Size and shape
The skateboard's shape and dimensions will determine if your skateboard fits your age, shoe size, and height. The great thing about Magneto is its variety of kids' skateboards, cruisers, longboards, and more.
Accessories
Magneto sells many accessories such as T-tools, bottle openers, handles, and more. Consider which add-on you find necessary for your deck before purchasing.
On top of these aspects, we should also ensure that the deck's composition, wheels, bearings, and trucks display exceptional quality.
---
Read other reviews and comparisons about skateboard brands:
Frequently Asked Questions
What is the weight limit for Magneto Skateboard?
A Magneto Skateboard's structure brings more than durability. These maple, bamboo, and fiberglass skateboards can load a maximum of 275 lbs. So, that's almost any skater age and build already.
How fast does Magneto Skateboard go?
It might be subjective to rate a regular board's speed because it depends on how hard the skater pushes it. Nonetheless, considering all factors and regardless of the brand, skateboards run at an average of 5 mph to 12mph.
Of course, it would be a different situation with a Magneto Hybrid cruiser and other e-skateboards.
What is the warranty for Magneto Skateboard?
We checked several Magneto skateboards in the market, and most offer a 1-year warranty. Unfortunately, a Magneto Electric Skateboard (which is not the same brand as Magneto boards, by the way) only has three months of guarantee.
Conclusion
The skateboarding world has changed from year to year, from the skills to the construction of each piece of equipment. And since then, new skateboards surfaced, and brands began competing against each other.
Now that we have completed this Magneto skateboard review, it's safe to say that the brand has both positives and negatives in terms of performance.
Are you trying a Magneto board already? Let us know in the comments.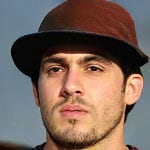 I am Michael, and I have been enjoying this fun sport for seven years. And nothing is better than having a community to share our passion for those thrilling tricks. I am ready to tell you all I know about skateboarding, showing you how to choose a good board and trick to start and how the practice goes. Stay tuned!