Electric skateboards have long become a staple, will it be for commuting, cruising, or competing. And since their conception, brands producing these boards have endowed the market by manufacturing advanced, high-technology skateboards.
One of these brands is Genesis. Over the years, it produced quality e-skates, serving the skaters' needs from different angles. Haven't you heard of this name yet? Here's a Genesis skateboard review with everything you need to know.
Keep reading as we tackle its physical features, performance, and what makes Genesis stand out from the competition.
About Genesis Skateboard
Genesis is one of the few brands that balance affordability with quality. For the record, some brands cost at least twice as much as these boards while offering somewhat the same performance.
Genesis skateboards are evidence of improved city transportation without fuel or leg power. These boards embody compact, powerful motors and batteries that sustain longer rides. Hence, Genesis e-skates are undeniably helpful whether heading to work or getting on a ride with other skaters.
Unfortunately, Genesis closed a bit too early despite a good run.
Parts of Genesis Skateboards
One of the first things to check when buying an e-skate is its parts. As common with other brands, Genesis skateboard parts are as follows.
Motors – The motors are the engines that work with power sources and perform mechanical functions to run a skateboard. This part comes in two types; belt and hub, with the latter being more prominent.
Battery – This component supplies the power needs of an e-skateboard. Most companies invest in lithium-ion batteries that are compact, light, and cost-efficient. If motors propel the skateboard, the batteries determine its speed, power, and distance.
Remote Control – We mentioned that the legs need lesser effort to steer or drive the electric skateboard. Why? Because turning, accelerating, braking, and other related functions are already accessible through remote control.
Computer – Not every skater might recognize it, but each e-skateboard comes with an electronic skateboard computer. Its function? It regulates the board's speed and power. This way, the skateboard gets more efficient work, handling, and battery consumption.
Genesis Skateboard Features (Most Popular Models)
Genesis features three famous models in its product line, Hellfire, Stinger, and Tomahawk. Let's see what each of them has to offer.
1. Genesis Hellfire
Fast and far; that's how a Genesis Hellfire electric skateboard works. In numbers, this model can travel as far as 20 miles with a maximum speed of at least 20 miles per hour—all thanks to its 5500mAh battery.
To take advantage of the power supplied by the battery, Hellfire has a 260-watt motor that can sustain a load of 260 lbs. And that's on an uphill setup. Its deck is an 8-ply Canadian maple wood, which adds extra durability and responsiveness.
2. Genesis Stinger
Stinger is a fusion of advanced technology and classic design. Versus Hellfire, it has lower battery ratings with only 4300mAh. But what makes it exceptional is it can still travel as fast and as far as the latter model.
Also, Genesis Stinger can load a bit more mass at 264 lbs and trails 15-degree hills. Despite being able to accommodate heavy skaters, the entire board is light at only 11.6 lbs. Hence, it's not too straining to carry or use.
3. Genesis Tomahawk
The Genesis Tomahawk electric skateboard is bolder in size with the same hill-climbing capabilities, range, and speed as the first two products.
This Genesis longboard has a 4300mAh battery and 250W-260W brushless motor, like the Genesis Stinger. But unique to this model is its 300mAh functional remote controls that only need 30 minutes to recharge.
Design and Construction
Below is a complete list of the features and build of Genesis skateboards.
| | | | |
| --- | --- | --- | --- |
| Feature | Genesis Hellfire | Genesis Stinger | Genesis Tomahawk |
| Motor | 800W Dual Brushless DC motors | Dual 250W-260W DC motor | 800W Brushless DC Motor |
| Power source | 4.4Ah Li-ion battery | 4.4Ah Li-ion battery | 4.4Ah Li-ion battery |
| Range | 20 miles | 20 miles | 20 miles |
| Maximum speed | 20mph | 20mph | 20mph |
| Item weight | 16.5 lbs | 11.6 lbs | 17 lbs |
| Weight capacity | 260 lbs | 264 lbs | 260 lbs |
| Dimensions (LWH in Inches) | 35.5 x 8.6 x 5.1 inches | 32.1 x 7.9 x 5.1 | 42 x 8.5 x 5.1 inches |
| Other notable features | Fully assembled, with charging light indicators | | Fully assembled, with charging light indicators |
Genesis Skateboard Performance
Let's now take some performance-saturated factors.
Speed – All the Genesis skateboards we tackled can travel around 20 miles per hour which are already pretty decent compared to other brands.
Range – Distance-wise, Genesis skateboards can travel 20 miles. And compared to brands like Atom or MaxFind, these boards get the upper hand.
Riding experience – No matter the brand, we always experience the convenience of remote controllers with electric skateboards. However, when you ride Genesis electric skateboard using these devices, you should be more careful, as the functions are a bit sensitive. Nevertheless, practice will help you master it.
User Reviews
So, what do users say about Genesis skateboards?
Overall, Genesis' line of e-boards receives mostly positive reviews. Users praise the boards' technology and build. It has quality materials, powerful motors, and quick-charging batteries with remote controllers, and it delivers exceptional electric skateboard speed and range.
And one more thing that makes these skateboards top the market is their prices. They aren't the cheapest boards. But for a price range of $450 to $600 for a Hellfire and $350 to $550 for a Tomahawk, it's safe to say they're worth it.
Pros and Cons of Genesis Skateboards
Of course, almost any skateboard brand has downsides. And we're not taking Genesis as an exception. Here is a list of the advantages and disadvantages of these skateboards.
Top-ranking 20mph speeds
Dual brushless motors with powerful performance
Responsive remote controllers
15° hill-climbing capability
Quality parts and construction
The battery life cycle is a bit short
Challenging to ride at low speeds
Cost
The brand might have closed for some time already. But here are the exact prices of Genesis skateboard models.
Genesis Hellfire – $499.00
Genesis Stinger – $349.00
Genesis Tomahawk – $480.00
Genesis Skateboard Vs. Competitors
Let's see how Genesis Skateboards perform versus other electric skateboard brands through the following aspects.
Braking – Electric skateboards are undeniably fast. Hence, the shorter the stopping distance, the lesser the risks. Genesis skateboards rank 6th against Onewheel, Evolve GT, Boosted, Pure Energy, and Inboard, with an 11m braking distance.
Range – While Genesis travels at a reasonable maximum distance of 13.7km in a single charger round, it still ranks 6th. The top five brands begin with Metroboard, Evolve GT, Yuneec, Halo Board, and Pure Energy.
Speed – Genesis skateboards move a bit ahead in this area. Tests show that these boards yield a maximum speed of 34.3kph, which is behind Evolve GT and Boosted Board.
Frequently Asked Questions
Are Genesis Skateboards suitable for beginners?
If we take Hellfire, for example, Genesis skateboards are ideal for beginners for a few reasons.
First, Genesis skateboards have reasonable prices. Second, on top of an affordable price tag, who would have thought these e-boards perform powerfully and efficiently?
And lastly, Genesis skateboards come with remote controllers that leave all the driving to the skater. Hence, you control your speed, directions, and other functions.
Can I customize my Genesis Skateboard with different wheels and bearings?
It might depend on the style and structure of the e-skateboard. But yes. Generally, you can customize Genesis skateboards with different wheels and bearings.
However, be careful not to damage other parts, especially the electronic components. So, you might as well see some guides in building custom electric boards to ensure quality results.
How long does a Genesis skateboard last?
We have three aspects to discuss here; the battery's single-charge distance, life cycle, and the skateboard's life.
In range, we know Genesis has an average distance of 13.7km in a single charge. Unfortunately, this brand's battery life cycle seems to be a drawback, having only 1500 maximum charging cycles.
Perhaps, the few remaining charging cycles of this brand's battery could indicate the end of the skateboard's life. But notwithstanding this factor, electric boards generally live 3-5 years for the record.
Conclusion
Electric skateboards are undeniably more efficient methods to travel. They require less legwork, are more relaxing, and are more controllable. While they might come with visibly higher prices, their features often stand for their tags.
This Genesis skateboard review is only an eye-opener that e-skateboards can be equally affordable and functional. The Tomahawk, Stinger, and Hellfire are only a few models that prove how fast and far e-skates can take us.
So, despite missing the market now, let's not forget that there were skateboards as good as these.
---
Read next: Revive Skateboards Reviews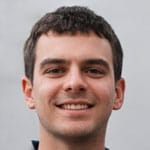 Hi, I am Charles Harris. I opened this site to write as much as I can about my biggest passion – skateboarding!
I started as a clumsy yet passionate rookie 10 years ago to now a still passionate yet much better skateboarder! But I have to tell you, the whole journey has always been fun and rewarding, indeed not without hardship.