Are your kids displaying an innate curiosity and interest in skateboarding? Support their passion by giving them the right tool to help them boost their confidence and improve their skills. The search for the right skateboard for 7 year old beginners is not as complicated as doing pro-level flips and turns.
Skateboarding for young boys and girls should mean having fun while learning the tricks of the trade. This means getting the right size and type of skateboard to make the kiddos more comfortable and confident when riding. Colors and graphics should also get them more excited. A stylish and functional model will keep them going and going.
You have a plethora of choices when it comes to children's skateboards. Make sure to read the reviews below for useful insights, as these will surely help you pick the best skateboard for 7 year old beginner.
Top 1
WhiteFang Skateboards
– Size is ideal for beginners
– 7-ply Canadian maple wood
– A minimalist design with a reasonable price
Top 2
KPC Pro Skateboard
– Bearings are top-grade
– Black grip tape for safety
– Reasonably priced
Top 3
Chrome Wheels Skateboard
– Made of durable maple wood
– Comes with a free bag
– Available in many attractive designs
Best Skateboard for 7 Year Old Reviews
1. WhiteFang Skateboards For Beginners
This skateboard for rookies is a smash hit to my kid as I am trying to get him off his mobile games. It was love-at-first-ride for him, so skateboarding has now become a way for us to bond too. Constructed with 7-ply Canadian maple and with just the right size, this makes an ideal beginner skateboard for 7 year old children. I even tried riding on it and I can say that it is a tough and steady board.
As a skateboarder myself, I am very particular with trucks– this one's got magnesium alloy which makes it sturdy and reliable. My kid was able to balance pretty quickly and easily in just a couple of tries. The wheels and bushings are equally great too as they are made from high-grade materials. They provide smooth rides for both street and skate parks.
The concave is just right for learning easy tricks. It has a good grip and a dissymmetric concave double kick structure which makes kids feel like their little feet are locked in securely on the board. My kid has had a couple of tumbles while trying to do some tricks but so far, no cracks or bents. A proof of how resilient this skateboard is!
The minimalist black and white design caught my eye. While it may not be that attractive to some kids, my son thinks it's cool. I am just not too pleased with the paint job as it is quite grainy and has a couple of scratches. But overall, I am satisfied with the quality, especially considering the reasonable price.
Pros
Built with 7-ply Canadian maple wood
Size is ideal for beginners
Trucks, wheels, and bushings are made of high-grade materials
Concave and grip are suitable for beginners learning tricks
A minimalist design with a reasonable price
Cons
The paint job is not that flawless
If you are looking for an aesthetically-pleasing skateboard made with top-notch materials for your kid, this should be on top of your list.
2. KPC Pro Skateboard
My 7 year old nephew based in the UK requested a skateboard for his birthday. I did a quick search on the right skateboard for 7 year old UK and this skateboard came highly recommended. I wanted to give him something suitable for beginners but works for pros too because I know he will master skateboarding in no time as he is a natural-born athlete.
I'm glad that this skateboard did not disappoint. And since it is reasonably priced, I got one for myself too. Its solid wood construction, which is made of Canadian Maple, gives nice pops and treflips without breaking. I wasn't expecting it to be this awesome as I used to pay a hefty price tag for skateboards with this kind of quality.
The black and red checker design is such a head-turner. It's an iconic piece that matches a lot of my skateboarding stuff. This design is also appropriate for both kids and adults– it's rad but not too loud and fancy. I also appreciate that the black grip tape is neatly put on, which adds safety.
I take it mostly to the streets while my nephew rides at skateparks, and both of us agree how smoothly the wheels glide. The urethane wheels and ABEC 7 bearings are excellent, that's why our rides are smooth and stable. The only thing I find lacking is speed. But loosening the wheels is a quick fix and if you have a few bucks to spare, you can just upgrade the bearings.
Pros
Made of Canadian Maple; gives nice pops and treflips without breaking
Reasonably priced, suits both beginners and pros
Black grip tape for safety
Wheels glide smoothly and steadily
Bearings are top-grade
Rad design, appropriate for both kids and adults
My nephew and I have a great time riding with this board! This absolutely gives bang for the buck.
3. Chrome Wheels Double Kick Skateboard
As the company name suggests, Chrome Wheels has been churning out skateboards with an identity that stands on its own. The shiny, transparent white chrome wheels turn heads on the street. Apart from the attractive designs, this model comes in full size, making it a suitable beginner skateboard for 8 year old kids as well as teens and adults.
I got the green and orange dragon design as a present for my nephew for his birthday. Right out the box, I could see that the quality of the skateboard is top-notch. The deck, which is made of maple wood, seems sturdy, and the bearings are labeled ABEC-7, which translates into a smoother and faster ride. In addition, the alloy trucks and the steel axle will make it safer to ride on, especially when cruising.
Another thing that I liked about this skateboard is the inclusion of a free bag, which is very convenient to travel with. This is perfect because my nephew and my son love to go to the park on weekends for practice. Also, the quality of the fabric and stitching of the bag is superb. I highly recommend this because other brands at the same price point do not come with a freebie.
While this model seems the perfect gift for kids, I do not recommend this for children below 7 years old because this might be too big for them. This is a standard 31-inches longboard, so this will be a bit difficult for them to maneuver. I suggest getting a board with a shorter deck instead so it would be easier for younger kids to ride on.
Pros
Available in many attractive designs
For kids, teens, and adults
Fitted with head-turning transparent wheels
Made of durable maple wood
Equipped with ABEC-7 bearings, alloy trucks, and steel axle
Comes with a free bag for convenient travel and storage
Cons
Size might be too big for kids aged below 7
This skateboard is sure to get your kids out riding and practicing more from morning 'til night. The bright color and youthful patterns add tons of swag.
4. PHOEROS Skateboard for Kids
Phoeros has built its reputation in the skateboarding community as it is known for creating versatile, high-quality, and affordable skateboards for starters. So whenever I need to get skateboards for kids age 7, Phoeros has been my go-to. I think I have purchased at least five boards from them to give as presents. As always, they never fail to delight the recipients.
This standard skateboard stands out specifically because of its double warped design. Coupled with its non-slip and waterproof grip, beginners can easily maneuver and pop some easy tricks safely. The surface grips well to the shoes, which makes it more manageable for beginners to balance and handle sharp turns with confidence. Some kids are even able to pop nice tricks with this board.
The deck is made of good quality maple wood, which is proven to last long and withstand rough use. It is also quite wider and longer than other decks so it feels more stable and steady, especially for newbies.
Its high-rebound wheels and premium bushings provide smooth rides even on bumpy roads. The wheels can be easily adjusted– you can tighten them for more control and loosen them for faster cruising.
It's the perfect gift for those who want to learn skateboarding because aside from its pocket-friendly price, it comes fully assembled too. The package also includes a carrying case, some tools, and stickers so no need to worry about getting accessories for it. You just need to double-check the stickers as some graphics may not be too appropriate for kids.
Pros
Trusted and reputable brand
Has double warped design, ideal for newbies
Non-slip and waterproof surface grips well
Made of good quality maple wood, which makes it durable
Smooth and stable rides
Affordable and fully assembled with carrying case, tools, and stickers
Cons
Some graphics of the free stickers are not appropriate for kids
Back someone's dream of being a professional skateboarder with this skateboard. Functional and stylish, this one will help them have a great start!
5. Sangde Easy Way Complete Skateboard
Functional, stylish, and playful– without a doubt, this is the perfect skateboard for 7 year old girl. My little girl was ecstatic when she saw the wheels of this skateboard flash and light up. This feature obviously puts this skateboard a cut above the rest, especially for kids. I find it particularly amazing during night cruises.
The package comes complete with a bag which makes it convenient to lug around. It also includes a tool for adjusting the wheels and two spare bearings for back-up. Best of all, my daughter was so delighted when she learned that she could customize her board as there's watercolor and stickers in the pack. She eagerly designed it and made it her statement piece.
But beyond its aesthetics and extra features, this skateboard rides like a dream! It functions like how a real, professional skateboard should. It is sturdy and durable enough to withstand rough use and abuse– thanks to its maple wood deck and alloy truck structure. I tested it and it endured my weight pretty fine.
The wheels roll smoothly; however, I find that they are softer than the other wheels I've tried. If you're up to pops and ollies, this might not be very ideal; but for beginners, this should not be an issue. As with any skateboard, before riding, you need to ensure that the bolts are securely tightened to avoid wiggly rides. Overall, this skateboard does its job.
Pros
Wheels light up, which makes it attractive for kids
Comes with bag, tool, spare bearings, watercolor, and stickers
Maple wood deck and alloy trucks make it sturdy and durable
The wheels are smooth
Cons
Wheels are softer than others
All in all, if you're looking for a stylish skateboard that functions well, this item is a good choice.
6. Gonex Standard Skateboard
Gonex merges riding comfort and head-turning style in this standard skateboard for beginners. Apart from its trend-setting patterns that appeal to kids, this model features a high-quality maple wood deck and aluminum trucks that ensure smooth and worry-free rides. For its price, this performs well. Absolutely a good choice for a beginner skateboard for a 7-year-old.
The watercolor design stood out among the three options, and my son loves it. The free sticker set is a nice bonus. He immediately placed a couple of them on the deck right after we opened the box. As a dad, safety is a top concern for me. That is why I am happy that the company generously applied nonslip cloth on the deck, which is super grippy.
One good thing about this product is that it came pre-assembled. There is no need for tools for installation. Just put a helmet and elbow and knee pads on your kids and they are good to go. The instruction manual is a big help, particularly for parents with no skateboarding background, because there is a guide on how to tighten the wheels.
This skateboard is constructed from a mix of top-quality and durable materials without the hefty price tag, which is perfect for an entry-level model. The vibrant patterns mean extra fun for kids.
Pros
The designs appeal to kids
Has a nice price
Features maple deck and aluminum trucks
Has non-slip deck for safety
Comes in pre-assembled and includes free stickers
With instruction manual for easy wheel adjustment
Cons
Does not include a free carry-on bag
This skateboard is constructed from a mix of top-quality and durable materials without the hefty price tag, which is perfect for an entry-level model. The vibrant patterns mean extra fun for kids.
7. Hikole Double Kick Skateboard
With more than two decades of manufacturing experience, Hikole is known to build high-quality skateboards that are easy on the pocket. Its beginner model, a standard double kick, is no different. Available in a wide selection of colors and patterns, this skateboard will help your kids make a statement while mastering their craft.
My daughter's jaw dropped when she opened my gift for her seventh birthday. The skateboard is literally a work of art, with its striking red hues taking inspiration from street arts. Besides the attractive design, this one is ready for the ride right from the get-go. Because this is already pre-assembled, this makes for a convenient gift for the kids.
Aside from being economical, I chose a double kick for my little princess because its design will help her learn how to maintain balance while riding and when cutting corners. The seven layers of maple wood guarantee durability while the 50-millimeter wheels ensure a smooth ride. The overall construction of this skateboard is on the same level as the more expensive models.
Since this is a double kick, it can only do so much. While it is ideal for doing tricks and flips, this is not suitable for cruising, especially when your kids get the hang of riding a skateboard. I suggest getting a cruiser with better bearings instead. But for me, this is fine with me because her sibling already owns a longboard so this is not really a deal-breaker.
Pros
Uses top-quality materials despite the price
Sports various appealing designs
Pre-assembled; no installation tools needed
Double kick model means greater balance
Equipped with maple wood and smooth wheels
Cons
Not recommended for cruising
Engineered for guaranteed comfort riding and eye-popping appeal, this model is an excellent option for those in the hunt for reliable skateboards for kids age 7 and below.
8. Kryptonics Complete Skateboard
The price of some kids' skateboards is sometimes ridiculously high. So if you are in the market for an affordable model for your children, then this product from Kryptonics deserves a place in the top spot. With a shorter length of 22 inches, this is a recommended skateboard for 6 year old kids who want to learn how to ride one.
This is a solid pick for a present for any occasion. I bought not just one but two boards for my goddaughter. The overall quality of the skateboard is fine, with a solid maple wood deck and steel bearings. The double kick design makes for easier control and braking, which is ideal for kids who are just starting out.
The big-eye cartoon design with the avocado green motif made her giggle when she opened the box. She also loves the blue wave pattern but she preferred the other one. The shorter deck is perfect for her height; she can easily stand on the board without falling. The wooden deck, which can support kids weighing up to 110 pounds, seems solid and sturdy.
The only bummer about this skateboard is the plastic trucks, which are not that sturdy compared to aluminum ones. The bolts that attach them to the wheels also need some tightening. These could be considered major setbacks for kids who are serious about skateboarding. But for those who just want something to play on aside from video games, this is utterly fine.
Pros
Shorter size is perfect for kids at 6 years old
Very affordable and high-quality
Deck constructed from maple wood
Steel bearings for smoother turns
Double kick design for easier control and braking
Can support a weight of up 110 pounds
Cons
Plastic trucks seem flimsy
Bolts need tightenting
While it lacks the top-notch features of their pricier counterparts, this double kick still provides a smooth ride with all the basics that your kids need to take up skateboarding.
9. Ko-on Beginner Skateboard
Every kid I know wants to learn how to ride a skateboard. Every parent wants a quality yet affordable board. The answer to this dilemma is the Ko-on beginner skateboard, which gives the same superb riding experience without the premium price. Measured in a standard length model, this one does not skip the fundamental features that will surely elevate the training of your kids.
My friend's kid will be celebrating her birthday in a few weeks, so I got her a present for her party. She is a little artsy, so I chose the multicolor triangle design, which she liked. I was also thinking of getting the guitar pattern for my son. What's good about the designs is that they are heat-transferred so they will not peel off easily.
This is really a good deal for a sturdy skateboard. I got to check out the skateboard because I wrapped it myself. The wooden deck feels sturdy, and its longer length will make it a lot easier for my friend's child to maintain her balance. I also checked the non-slip tape, and it was perfectly applied, which ensures the kid's safety.
My only gripe is the wheels because they need to be fully fastened to ensure that they will not fall off during usage. If you have a repair tool, this should not be a concern. But if you are getting this for a young kid without any skateboarding background, that poses a slight problem. Make sure to tell the parents to regularly check the wheels before their children ride this skateboard.
Pros
Feels premium without breaking the bank
Designs are heat-transferred and colorful
Made of sturdy wood
Standard deck helps maintain balance
With non-slip tape for added safety
Cons
Wheels need a bit of tightening
Some low-priced skateboards for 7-year-old girl are an eyesore. Not this one. This model will meet your kid's riding requirements without putting a big hole in your pocket.
10. Hipoten Complete Skateboard
Designed with versatility in mind, this complete skateboard from Hipoten, a fast-rising company in the game, is here to produce comfortable rides that look as good as they feel. Available in different intricate designs, this standard-length model is not only for kids and teens but also for adults who are eager to learn how to ride a skateboard.
I gave this skateboard as a Christmas present to my neighbor's adorable kid. I was feeling a little generous so I bought the blue monkey design, which adds some extra oomph to the skateboard. I know that he likes to play with other kids at the nearby skate park so the free carrying bag is a big plus. It also makes storage very convenient.
The other day, I saw him practicing with his best friend and noticed how effortlessly he controlled the board. The wide 45-millimeter wheels and the ABEC-7 ratings are really working wonders on his ride. They roll super quiet and smooth too. My neighbor cannot thank me enough for my gift to his son, proof that this is among the best skateboard for 7 year old boy.
The only drawback worth mentioning is one customer receiving a faulty deck. If you're worried about experiencing the same problem, the brand does offer a two-year warranty, which should give you some peace of mind before purchase.
Pros
Suitable for beginner kids, teens, and adults
Printed with detailed and intricate patterns
Equipped with ABEC-7 rated bearings
Fitted with 45mm wheels for smoother and quiet rides
Comes with a free carrying bag
Cons
A case of a faulty product being delivered
Unleash the potential of your kids and young adults with this skateboard. This versatile model will have everyone ruling the streets and the parks in no time.
Are Skateboards Safe for 7 Year Olds
With the help of proper protective gear, skateboards are generally safe for kids. The American Academy of Pediatrics, the professional association dedicated to the health and wellness of children, recommends skateboarding for kids age 6 to 10 years old but with adult supervision. Children younger than 5 years old are advised not to ride a skateboard for safety reasons.
Because skateboarding involves risks, it is important to always wear a helmet. Make sure that it perfectly fits the head of your kids, be it a skateboarding-specific type or a multi-sport version. Never let them ride a skateboard without a helmet to prevent head injuries such as concussions in case of an accident. It is best to always err on the side of caution.
Aside from helmets, it advisable to have your kids wear wrist guards and knee and elbow pads for added protection. The use of skate-specific shoes or rubber shoes that have enough traction is also recommended. Wearing loose T-shirts and shorts that do not interfere with their movement is likewise a big help. Using a pair of goggles is also recommended but not required.
While your kids learn basic skateboarding skills, let them ride in your garage or on the street outside your house but make sure that there is no or little traffic. Once they become used to it, you can now accompany them in the beginner section of a skate park. Just make sure that they obey the specific rules of the park. Never forget to encourage them to always have fun.
What Size of Skateboard for 7 Year Old Beginner
The height of your kids is a good starting point to determine the right skateboard size for 7 year old beginners. Children standing 4 feet 6 inches or shorter should get a skateboard size between 7.25 inches and 7.75 inches. Kids standing up to 5 feet and 6 inches should go for size 7.75 inches to 8 inches. Taller kids can ride a skateboard size of 8 inches to 8.5 inches.
Some claim that the size of your kids' shoes also matters. The bigger their shoe size, the wider the deck you should get. Let your kids stand on a skateboard and check if the width of the deck is proportional to their shoe size. Advise them to try different sizes first before buying. Your specialty shops near your neighborhood might have experts who can help you decide which size to get.
Learning how to balance is the starting point for your kids on their journey to skateboarding. That is why it is important to buy the correct skateboard size. Kids, especially those aged 7 and below, can learn the basic tricks faster on a smaller skateboard since they have smaller feet. Longer boards are more suitable for older children. The rule of thumb is to get something comfortable.
https://youtu.be/SFrgEQdiDlM
Conclusion
Skateboarding is one of the fun physical activities that kids can enjoy. Besides boosting their stamina, it can improve their balance and increase their overall body coordination. Skateboarding is also an exciting bonding experience for parents and children. With its growing popularity, more and more kids are getting into skateboarding nowadays.
There are plenty of good skateboard models and brands, so choosing the right skateboard for 7 year old beginner girl and boy can be confusing and time-consuming. But not always. Just by being an educated buyer, you can find a few surprises in some budget skateboards that use materials and technology found in pricier models.
To be quite honest, you need not shell out a huge amount of money for the best skateboard for 7 year old children, especially when they are just getting started. A basic, reliable model will do.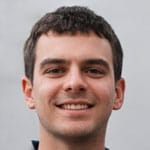 Hi, I am Charles Harris. I opened this site to write as much as I can about my biggest passion – skateboarding!
I started as a clumsy yet passionate rookie 10 years ago to now a still passionate yet much better skateboarder! But I have to tell you, the whole journey has always been fun and rewarding, indeed not without hardship.