Since skateboarding's conception, California has been the heart of the skating community. The state did not only popularize the sport, it also created many opportunities for skaters, non-skaters, and businesses.
One of these businesses that took the chance is Girl Skateboards. Founded by professional skateboarders Rick Howard and Mike Carroll, Girl Skateboards builds a brand around high-quality skateboards, apparel, and accessories.
But the million-dollar question is: Are Girl Skateboards a match for you? Here's a detailed Girl Skateboard review to help you make an informed decision.
Stay tuned to learn everything about Girl Skateboards, their design, performance, and why they have been one of the top brands in recent years.
About Girl Skateboards
Girl Skateboards started in 1993 as a manufacturer of skate decks to meet the rising demand for these skateboard components in the 90s.
Not too long after the brand made a break, it started producing more skateboarding parts. These include complete skateboards, wheel sets and bearings, and skateboarding apparel. Girl Skateboards even ventured into digital media, making films and similar materials.
Girl Skateboards never fails to provide what skaters need. It's one of the few brands that offer quality skateboards at a reasonable price point for quite a long time. The brand appeared in many sponsorships, skaters, and events.
In 2021, Girl Skateboards received recognition for being one of the best skateboard brands. And today, its legacy continues as the company builds more successful brands, such as Chocolate Skateboards, Lakai Footwear, and Royal Trucks.
Features and Benefits
With several products under the Girl Skateboards platform, it's easy to spot notable features in its lineup. Let's see some of them through the following prominent products.
1. Girl Complete Skateboards
These are boards that need no assembly after purchase.
1. Girl Skateboard Complete (Griffin Gass Yellow)
The first thing anyone would notice about this skateboard model is its light, straightforward design. It needs no fancy details to stand out.
Instead, it boasts a construction with a 7-ply maple wood body, making the boards extra durable.
Size-wise, this skateboard comes balanced. It has an 8-inch deck width, one of the most common Girl skateboard sizes. It's not too wide but leaves enough stepping surfaces for the rider.
2. Girl Skateboards Simon Bannerot 93
Simon Bannerot 93 gives a slightly heavier vibe with a dark hue. This skateboard is narrower than the previous product. But it's not too far at 7.5″, still reasonable for almost any rider age.
As a complete skateboard, there's no need to buy parts separately. Yes, it even includes grip tape. So, it's like a plug-and-play type of skateboard.
2. Skateboard Decks
We're back to where this good skateboard brand started. See some of Girl's most prominent skate decks identified under common areas.
| | | | |
| --- | --- | --- | --- |
| | Girl Skateboard Deck Kennedy International OG | Girl Kennedy Vibrations | Girl Skateboard Deck Brophy Contour Curves |
| Length | 31.75″ | 32.0″ | 31.875″ |
| Width | 8.5″ | 8.50″ | 8.0″ |
| Wheelbase | 14.75″ | 14.25″ | 14.25″ |
| Shape | G039 | | G008 |
| Weight | 48 oz / 3 lbs | 1 kg / 2.2 lbs | 1 kg / 2.2 lbs |
Design and Construction
One of the most commendable areas of skateboards with Girls' platform is its construction. Unless it's a Girl Pop Secret deck with an added carbon fiber layer, all the boards come with a 7-ply maple body paired with popsicle shapes.
Maple wood has long proven worth as a skateboarding material, able to withstand a lot of force while remaining agile. Not only that, but this wood type also renders sufficient pop. Hence, maple skateboards are trusted to perform skateboard tricks and stunts.
Aesthetically, a Girl's longboard comes up with unique, straightforward designs. And these patterns are always visually pleasing. You always have the option to settle between swirling designs or only those embarked with the Girl logo.
Performance
While Girl Skateboards grew without e-skates in its product line, we can assess their performance without speed or range.
First, we mentioned that maple contributes to the skateboard's pop. But besides that, a Girl Skateboard's higher angled tail gives it a better toss in the air. Subsequently, skaters can execute tricks more efficiently with an increased hang time.
Second, Girl Skateboards have a distinct concavity. Such a feature assists better in doing flip tricks. And while others find the nose's shape unusual, it makes nose slides, nollies, and similar stunts more efficient.
User Experience
Every skater who owns Girl Skateboards can attest to how the brand proved its worth by producing quality skateboards, parts, apparel, and visual media. Undoubtedly, the following names remain associated with this brand.
Mike Mo Capaldi
Mike Carroll
Sean Malto
Cory Kennedy
Brandon Biebel
Are Girl Skateboards good? We checked recent discussions among people who use Girl Skateboards, complete, and specific parts. And here's what they say about it.
Girl Skateboard decks always yield exceptional pop.
Girl and its affiliated brands are consistent about improving their wood quality.
These skateboards are undeniably solid, with minimal signs of damage after a year of usage.
Cost
Girl Skateboards offer a wide range of products at very reasonable price points, considering their cost-to-performance ratio. You can get a complete Girl's board at around $80 to $150. For the decks only, it'll set you back $60 each.
Other Girl Skateboards products, such as wheels, T-shirts, and stickers, go for as low as $5, all the way to the $100 range.
Pros and Cons
Let's summarize what you may and may not like about Girl Skateboards.
Professionally-made skateboards for beginner girl skaters and pros
Maple wood on all skateboard decks
Complete skateboards and decks available
Quality shape and construction suited for technical skating
The brand offers other merchandise for the Girl Skateboards market
Reasonable prices
Razor tails gradually build up
The shape feels slightly different for users who skated other brands
Popular Models of Girl Skateboards
Indeed, Girl Skateboards has grown tremendously by producing cool skateboards for girls and even for guys. You might not know, but some of the brand's skateboards hide under its team members' names. So, it's time to learn about them and see how much they cost.
Youth Skateboards
Girl Skateboards Cory Kenney Small Pirate – $119.00
Chocolate Skateboards Stevie Perez Small Floral – $150.00
Girl Skateboards Niels Bennet Little Prince – $150.00
Complete Skateboards
Sean Malto XXL Night Attack – $150.00
Girl Skateboards Mike Mo Capaldi XL Clown Pirate – $150.00
Chocolate Skateboards Vincent Alvarez Sapo – $150.00
Girl Skateboards Vs Competitors
We searched for other leading skateboard brands today, and here's how they compare against Girl Skateboards.
1. Element Skateboards
Element has several similarities with Girl Skateboards. These include their 7-ply maple construction, durable boards, and sale of other skateboarding merchandise.
However, Element seems to offer a bit more items. Some of these are hardware sets, waxes, grinding rails, and tape files. Also, this brand brings bolder graphics and colors than Girl Skateboards.
2. World Industries
World Industries commenced earlier than Girl and Element. And the founders? They're the legendary Rodney Mullen and Steve Rocco.
During the brand's stint, it produced the most prominent designs in Flameboy, Wet Willy, and Devilman. Also, around the same time, World Industries ventured beyond skateboard making, producing various apparel and footwear.
Unfortunately, the brand's existence may no longer be as prominent as Girl's following the change in ownership in the year 1998. Nonetheless, this brand helped street skating emerge to a higher level.
3. Landyachtz Skateboards
Like Element, Landyachtz also capitalizes on its materials, using Canadian maple in most skateboards.
Landyachtz devotes itself to being a fun skateboard brand, offering various skateboard types like cruisers and longboards, making skating more versatile and inclusive.
Versus Girl, Landyachtz offers bicycles. And not only bikes but also accessories, frames, and other parts.
Choosing the Right Skateboard for Different Types of Skating
The discussion of which is the best skateboard depends on various factors. One of the most influential contributors to consider is your skating style, or where and how you use your boards.
Here's what we recommend for each style of skateboarding.
Based on Size
Street skating – 7.5″ to 8.0″ deck width
Vert skating – At least an 8.25″ width
Park skating – 8.0″ to 8.25″ boards
Based on the Deck Style
Street, vert, and park skating – Shortboards
Cruising – Cruiser boards
Transportation and downhill skating – Longboards
Conclusion
For people who grew up in the sport, skateboard brands have become a significant factor in ensuring style, durability, and overall performance.
These skaters already draw impressions once they see those logos and trademarks. Hence, it's always worth listening to and reading how they rate these brands.
This Girl Skateboard review is only one of the hundreds of collated discussions from experts and customers. If one thing is sure, you now know how good these skateboards are and what other products you can get from them.
There might be drawbacks, but Girl remains reliable, sturdy, and ideal for your technical skating needs.
---
Read next: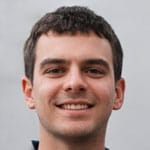 Hi, I am Charles Harris. I opened this site to write as much as I can about my biggest passion – skateboarding!
I started as a clumsy yet passionate rookie 10 years ago to now a still passionate yet much better skateboarder! But I have to tell you, the whole journey has always been fun and rewarding, indeed not without hardship.