A skateboarder's creativity doesn't always rest on tricks or stunts. Many skaters apply their inventiveness on their decks and other parts of the skateboard. The good news is many skateboard brands heard this call.
And one of these names is Whatever. This brand allows beginner and experienced skaters alike to give their boards unique designs that best represent them.
So, let's take this Whatever Skateboards review and see if availing this brand's unique products and services will be worth our money.
Overview of Whatever Skateboards
How far can customizing skateboards go with Whatever? Is Whatever Skateboards legit in the first place?
Whatever Skateboards is a perfect platform for skaters to customize their boards professionally. This brand can help you design your skateboard, longboard, or even grip tape to your desire. And if you think of yourself as not creative enough, don't worry.
This brand provides options to use unique designs or pick from hundreds of choices on the platform.
What's good about Whatever is that it doesn't only focus on designs and aesthetics. It also prioritizes the quality of its products by using 7-9 layers of maple designed to withstand the active demands of the sport.
Since its conception in 2013, Whatever became an established brand sending custom skateboards all over the globe.
Features of a Whatever Skateboard
By being customizable, we can expect this brand's skateboards to be visually distinct and appealing. But besides these details and colors, we still have more to know about this brand.
1. Construction
As mentioned, Whatever Boards uses maple wood on its products. Besides the wood's natural durability, this brand ensures that the deck doesn't wear or split too easily by applying high-quality glue between the plies. The effect? More responsive and poppy boards.
2. Shapes
Several skateboard shapes have cemented their styles as the most prominent deck cuts for great performance. And again, that's another bright area for Whatever, as it has almost all the deck shapes you can think of.
These custom skateboard decks include Freestyle, Long Cruiser, Egg, Blunt Nose, Short Cruiser, Mini, and Popsicle. That's for skateboards only because longboards have their unique versions as well.
Ultimately, skaters can also choose the board's contour from Whatever. They have different park deck depth choices, such as flared medium, old school, or big mellow.
Performance Evaluation
So far, Whatever has shown promising durability, topped by its customizability features. Let's now see what users share about its performance.
1. Poppy and responsive
We attribute this aspect to the board's construction. This brand uses maple wood going from 7-9 layers, and it's not only the sturdiness we can get. With the board's pop, skaters can enjoy doing ollies and other tricks.
2. Smooth as butter
Whatever provides quality decks, and we already know that. But good things don't rest on this aspect alone. As many skaters say, the skateboards of this brand are buttery smooth. They roll over cracks and even minor road obstacles effortlessly.
Value Analysis
Is a Whatever skateboard worth its price? Let's see what the brand offers with its price tag.
1. Raw materials
Aside from maple, some decks also use carbon fiber for downhill performance. This material offers high strength, low thermal expansion, and adequate stiffness, enough to keep the board in good form. It doesn't break quickly and is less prone to snapping.
2. Construction
What can go better than a sufficiently durable raw material? Quality construction. As a standard, Whatever handcrafts its plies and uses an industrial hydraulic press. These steps improve the skateboard's overall strength and longevity.
3. Finishing
A Whatever board's worth doesn't end with the wood type and glue. After pressing the plies with quality glue, the manufacturer cuts each skateboard to the brand's distinct shapes and sands them by hand. Ultimately, Whatever seals the freshly cut glued layers to retain their strength and quality.
Good and No-so-good Things About Whatever Skateboards:
Let's now summarize the best things about Whatever's products and their downsides stated by customers.
High customizability

Quality skateboard materials and construction

Various designs available

Printed by professionals
A few sizing issues on the grip tape and deck tail

Some customers complained about long lead times and deliveries.
Cost
We already know what we're paying for by the benefits we'd get from Whatever. Note that this company doesn't sell too many complete boards. So, let's see the prices per part.
Blank Park skateboard deck – $32.99

Jessup

grip tape – $27.99

DIY skateboard and paint set

– $46.99 to $56.99

"Make it a Complete Board" Trucks, wheels, and bearings set – $129.99
Comparison With Other Skateboard Brands
Now, what sets Whatever apart from other brands? While this brand may not be the best compared to Zumiez or CCS, here are the things worth its price.
1. Price
Whatever believes that quality isn't only about its material composition. Instead, it's also about combining professional craftsmanship with aesthetics in the creation process.
Hence, despite other buyers tagging this brand as expensive, Whatever repays them with quality boards that perform better and last longer.
2. Post-manufacturing check-up
Whatever doesn't ship its boards without a final check on the quality. It performs another round of quality review after the finishing touches on the board. And once the board appears with issues, they won't send it.
Buying Guide for Whatever Skateboards
With the customization features Whatever Skateboards offered, there could be a slight change in the purchasing process. Here's a short buying guide to help you use the brand's platform itself.
Decide if you're creating a new design or picking from the brand's stock layouts.

After deciding where your design comes from, it's time to pick your deck.

Once you click the deck you want, you'll get redirected to the customization menu. You'll have to decide whether to add grip tape and hanging hardware. Also, you will choose the concave you want.

By then, there will be another customization menu where you will decide on your board's graphics. You can choose a background and add images or text.

Lastly, you can see a preview of your designed skateboard and proceed to check it out.

From there, you only have to wait until Whatever ships the package to your doorstep.
Frequently Asked Questions
What is the warranty for Whatever Skateboards?
Should the skateboard arrive with issues, the brand will give the buyer five days to report the damage. From there, Whatever will investigate where the problem has originated. Only after then can the customer get a replacement or another remedy.
Can I customize my Whatever Skateboard?
Absolutely! As mentioned, customization is the brand's most prominent offer. You can customize almost everything about your preferred board, from the deck shapes, hardware, grip tape, to graphics. Our guide above will help you make your custom board.
What is the weight limit for Whatever Skateboards?
Whatever skateboard's quality construction already guarantees it can hold enough weight. However, not all brands get particular about weight limits on their products.
Nevertheless, and to give you an idea, skateboards made with sturdy materials under a decent process can carry a maximum of 272 lbs. Note that some brands can only take 220 pounds or even lower.
Are Whatever Skateboards Suitable for Beginners?
This brand not only brings versatility in designs but deck shapes and sizes as well. With these, it's safe to say there are Whatever Skateboards fit for beginners.
Conclusion
There's no better feeling than owning a skateboard your size, style, and preferred aesthetics, especially one that comes from quality materials and construction. These things make us more confident about the board and ourselves.
This Whatever Skateboards review is proof that we can be creative with our boards. You now have our guide and valuable insights from other customers to help you make your custom skateboard.
So, choose your deck, add-ons, and desired graphics, and your new custom skateboard will be on its way.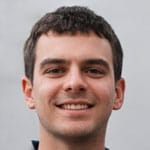 Hi, I am Charles Harris. I opened this site to write as much as I can about my biggest passion – skateboarding!
I started as a clumsy yet passionate rookie 10 years ago to now a still passionate yet much better skateboarder! But I have to tell you, the whole journey has always been fun and rewarding, indeed not without hardship.