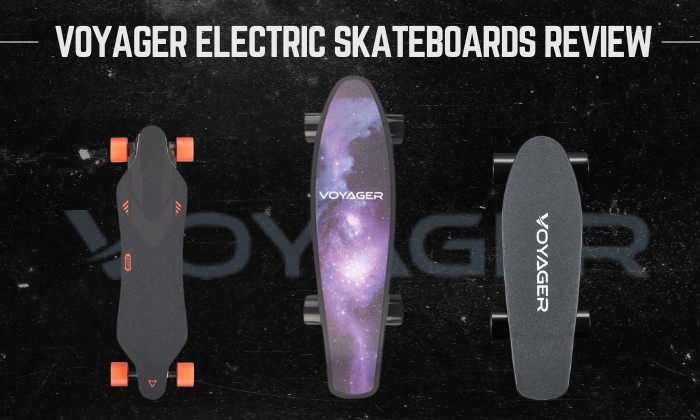 Electric skateboards are impressive in many aspects, like speed, power, hill-climb, convenience, and more. But before getting to avail of these skateboarding advantages, one needs to pay an ample amount involving the upfront cost.
Although there are cheap electric board brands, like Voyager, what are our chances of getting a decently performing one? Are Voyager electric skateboards good?
While some skaters believe this model is only for beginners, several Voyager performance aspects can prove otherwise. Let's learn more below.
Overview of Voyager E-Skateboard
Unlike hundreds of skateboard brands only focusing on skateboards and related merchandise, Voyager puts more versatility into its products.
Besides e-skateboards, this brand continues to innovate and offer a wide range of products, including e-bikes, scooters, and hoverboards. And what's better about this team is it considers the user's level, whether beginner or professional.
With a focus on catering to users of all skill levels, from beginners to experienced riders, Voyager aims to make commuting and exploring more convenient for its customers.
Notable Features of Voyager Electric Skateboard
Specifically, Voyager only has two e-skateboards in the market circulation: the Voyager Neutrino and Tony Hawk Cruiser, although the latter almost runs off stock.
Hence, this Voyager electric skateboard review will focus on these models. Let's check out their notable aspects.
1. Performance and Design
Inarguably, e-skates yield better speed than regular boards. But what else can we affirm from a Voyager's performance?
First, it's a fun skateboard to ride. Skaters can switch between fast and slow modes and skate 15° uphill. Most even love bringing this e-board onto the streets for its flight-like skating experience.
Second, Voyager Neutrino and Tony Hawk offer a smooth performance. Several skaters once took this e-skateboard on rough trails, but it never failed. It rolls smoothly on these spots like other top e-skate brands.
Ultimately, like most quality e-skateboards, Voyager Neutrino electric skateboard has regenerative braking. This feature allows the skateboard to store the energy necessary to slow it down.
Design-wise, Voyager Neutrino has a sleek finish, but Tony Hawk has a safety hole handle. Moreover, Neutrino's raised tail assists skaters with more efficient braking, ensuring the brand prioritizes safety.
2. Components and Specifications
Here's what makes a Voyager Neutrino and Tony Hawk e-skateboard.
Neutrino's deck primarily features a carbon body, while Tony Hawk uses maple. These materials enhance the board's durability while keeping it lightweight, providing better control for users.
Additionally, Neutrino has incorporated fiberglass onto its deck. It adds more durability to the board and gives it a more classy look.
We have mentioned how Voyager's board goes well through rough terrain. And we believe the most dominant proponent of it is its PU wheels.
PU is known to be the best material for skateboard wheels. In the case of Voyager e-boards, these PU rollers mix up traction, durability, and safety as they prevent sliding and skidding on rides.
The motors are one of the most relevant components of e-skateboards. Voyager's version is a pair of 350W hub motors yielding a maximum range of 11km, although 8km only for Tony Hawk.
In speed, Neutrino and Tony Hawk can hit a top velocity of 20km per hour, sufficient for an average e-skateboard.
Although these aren't the fastest or most powerful, this e-skateboard build fits an ideal beginner e-skate. Also, the motors' brushless design makes the board's operation smooth and efficient.
A typical argument about e-skateboards is their exposure to water because they house electronic components.
Although this concept raises a valid concern about these vehicles, brands like Voyager have ensured their boards attain sufficient protection against water.
How? Voyager entered the market with an IP55 certification. This rating means the e-skate can withstand occasional water splashes and light rain.
Of course, we can't neglect the remote control, which dictates the electric skateboard's operation.
This device's most helpful functions include switching between beginner and expert modes and displaying the board's battery status. With these, skaters can mix up their most comfortable and convenient method of riding their e-skateboards.
3. Price
So, how much do the Voyager Neutrino and Tony Hawk Electric Skateboard cost?
Historically, they're one of the most affordable e-skates in the market, with Neutrino costing only $199.95 and Tony Hawk at $249.99. Although they're not the fastest or most powerful, they work beyond their prices.
4. Pros and Cons
Here are the complete benefits and downsides of the Voyager e-board.
Decent maximum speed at 20kph
Best range at 8km or 11km in a single charge
IP55 water resistance certification
Lightweight carbon and fiberglass body
Grippy wheels
Convenient controls
Acceleration is slightly slow
The battery can still go better
Is Voyager Electric Skateboard Worth It?
Absolutely! Although Voyager has a few drawbacks, and Neutrino or Tony Hawk aren't the most potent e-skateboards, these models give skaters a confident run for their money.
They work well for beginners and adult skaters. They also have features that give users comfort, convenience, safety, and overall performance satisfaction.
Comparison with Other Electric Skateboards
Technology usage draws the boundaries among e-skateboards. Hence, here are a few models to assess where Voyager is in the rankings.
Voyager and Maxfind are e-skateboards most suited for kids. Both are lightweight boards that are less straining for young skaters.
However, these brands differ significantly, as Maxfind One yields a better speed and range than Voyager. Maxfind has a top speed of 26kph and a maximum range of 15km.
Despite Maxfind One's superior performance, the Voyager models are competitively priced, making them an appealing choice for budget-conscious buyers.
Voyager VS Teamgee H3 DIY Kit
The first difference is their H3's customizable setup. Unlike Voyager, which offers complete e-skateboards, Teamgee H3 is a DIY kit that allows skaters to choose their own deck to complement the other skateboard parts.
Performance-wise, Teamgee is 1km shy of Neutrino but 2km better than Tony Hawk in range. Additionally, it has an imposing maximum speed of 26kph.
Conclusion
Electric skateboards are costly. But on top of these prices, we know much these boards can do. They're fast, convenient, and helpful for our short commutes. Also, they are friendly to all user levels.
Hence, the budget shouldn't always be a constraint, as many brands like Voyager sell e-skates at manageable prices. Are Voyager electric skateboards good? Yes! These skateboards are classic examples of balance in structure, quality, and suitability for many skaters.
Although there could be drawbacks in their batteries or performance, these e-boards give the best for their costs.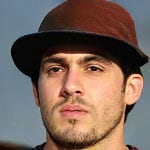 I am Michael, and I have been enjoying this fun sport for seven years. And nothing is better than having a community to share our passion for those thrilling tricks. I am ready to tell you all I know about skateboarding, showing you how to choose a good board and trick to start and how the practice goes. Stay tuned!