For people who just took up skating, having a beginner skateboard is a must. Not only does it make learning more efficient, but it also makes the rider more confident. Ztuntz is one such brand that makes excellent beginner-friendly skateboards.
So, are Ztuntz skateboards good? The short answer is yes. The long answer is it depends on many factors. It's time for an in-depth Ztuntz skateboards review.
About Ztuntz Skateboards
Ztuntz is a California-based skating company. Like many top brands, it aims to offer the best skateboards suited for any skating style. The company focuses on innovation, proprietary manufacturing, and honest feedback to make sure that its boards are well-made.
A distinguishing feature of their decks is that they are made from maple wood and painted with colorful images, logos, and other visual effects.
Notable Features of Ztuntz Skateboards
While Ztuntz shares similarities with other brands, let's explore the following aspects to evaluate its brand excellence.
1. Performance and Design
So, how well does a Ztuntz skateboard perform? And what kind of skateboard tricks can you do with it?
First, Ztuntz is a skateboard with exceptional pop coupled with sufficient impact resistance. From roads to ramps and staircases, the skateboards that Ztuntz make are truly built to conquer them all.
Moreover, these boards have a long life span. Many brands might also use maple, but Ztuntz really went an extra mile working on their boards to strengthen and fortify them more.
Ultimately, Ztuntz isn't only for a beginner skateboarder. It is something that people would call "easy to use but hard to master". You are guaranteed to use Ztuntz skateboards well past the newbie phase.
2. Components and Specifications
Here's what makes an ideal Ztuntz skateboard. Note that for illustrative purposes, we'll compare different types to find what will work best for you.
Ztuntz's decks have a 7-ply maple body. Maple wood has exceptional flexibility, strength, and abrasion resistance. Plus, it's reasonably lightweight and doesn't break under heavy pressure.
While almost every brand using maple has these benefits, what makes Ztuntz unique is the brand has designed its boards performance-ready. So, whether you are going for a freestyle, cruising, sliding, or other skateboard tricks, we are confident these decks will work as expected.
The trucks for this skateboard brand vary based on the board type. Let's have short reviews them:
Ztuntz longboards use a Bennett Vector truck. This wheel holder is ideal for carving and initiates tighter and better turns on the board.
Meanwhile, Thunder is for park skateboards. These trucks are light, turn well, and are cool-looking. And having been designed for park or technical skateboards, these trucks grind smoothly on any surface.
For wheels, Ztuntz relies on one wheel brand alone: Aerial. Of course, they are all designed with care and with functionality in mind as every Ztuntz board type needs a specific hardness level and size to work well.
For example, a Ztuntz longboard would use something like Aerial's Street Surfer wheels. These rollers are soft with 78a durometer hardness and a broad 70mm diameter.
Ztuntz uses a set of Nitro bearings. These wheel cores come in a ceramic body that's durable and lightweight. Nitro bearings are also heat resistant and have a self-cleaning feature which keeps them free from dirt when being used.
What's better is these bearings don't rust, unlike steel. Nitro offers these parts in ABEC 3, 5, and 7 ratings.
3. Price of Ztunz Skateboard

Here's how much a Ztuntz board costs.
UC Riverside Ztuntz Park Complete – $164.50
Florida Gulf Coast University Ztuntz Park Complete – $164.50
Western Michigan University Ztuntz Park Complete – $164.50
University of Houston Ztuntz Park Complete – $164.50
UC Berkeley Ztuntz Park Skateboard Complete – $164.50
4. Pros and Cons
Let's write down the aspects you may or may not love about Ztutnz skateboards.
Excellent deck pop
Long-lasting skateboards
Ideal for beginners learning fundamentals and transitioning to advanced skills
Good skateboard trucks and wheels
Is Ztuntz Skateboards Worth It?
Absolutely, Ztuntz skateboards are definitely worth it! With their exceptional pop, innovative design, and high-quality manufacturing, Ztuntz offers skateboards that can jumpstart your skateboarding journey.
There could be cheaper complete skateboards, but only a few, like Ztuntz, fit beginners perfectly while preparing them for the professional setup. Also, its specs are excellent for the price and suit all kinds of skateboarding terrains.
Conclusion
There are hundreds, if not thousands of quality skateboards brands around the world. However, not all brands have the same level of marketing exposure. Ztuntz is one such hidden treasure, combining ease of use and durability for maximum value for skateboard beginners.
Are Ztuntz skateboards good? Yes! In fact, it is one of the few boards we have reviewed that handle beginners well and are also suitable for more advanced skating. It is a brand you should check out for yourself or any skateboard newbies you know.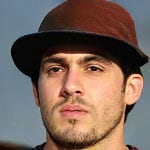 I am Michael, and I have been enjoying this fun sport for seven years. And nothing is better than having a community to share our passion for those thrilling tricks. I am ready to tell you all I know about skateboarding, showing you how to choose a good board and trick to start and how the practice goes. Stay tuned!