Skateboards come in various forms and types. Some fit the streets, others work best on the parks, and some come with motors behind the deck and are better known as electric skateboards. These boards have exceptional speed but require less effort pushing.
Riding an electric skateboard requires more precaution as the rider deals with more speed. And with that, it's best to protect ourselves with the best helmet for electric skateboard. Let's focus on the following aspects.
Half shell or full face – Unlike kids' skating helmets, adult helmets for electric skateboarding give us a choice between a full-face helmet or a half-shell one.
A half-shell helmet fits well for casual commutes, and it provides more ventilation to the rider's head. On the other hand, full-face helmets, like a Backfire helmet, add more protection to the rider's chin and are safer for faster rides.
Certifications – The top-rated helmets for electric skateboards should meet several safety certifications.
Skateboards for kids come with the known CPSC and ASTM recognitions. These also apply with adult skateboard helmets but with added recognitions from AS/NZS, CSA, EN, and Snell. Not all helmets need these certifications, but having these speaks more confidence on the rider's end.
Ventilation – Electric skateboards may require less body movement, but that doesn't exempt anyone from getting sweaty at the end of every ride.
With that, helmet ventilation remains a priority when choosing helmets. And since vent holes vary among helmet brands, it's best to choose a helmet that can sustain you even when riding during summer.
Getting a helmet can be challenging, especially if you find almost an entire helmet display fit for you.
Don't worry. We'll have more discussions about these factors in the buying guide of this article. So, now, let's take a look at the top-tier electric skateboard helmet options for you.
Top 1
OutdoorMaster Skateboard Helmet
– Comes with two removable linings
– 12 air vents for maximum air circulation
– Sturdy and reliable ABS exterior shell
Top 2
JBM Skateboard Helmet
– Has comfortable straps
– EPS foam that reduces impact to the head
– Works for any outdoor sport
Top 3
TurboSke Skating Helmet
– Well-placed vent holes for a dry head
– Removable adjustment dial
– Meets CPSC and CE EN safety standards
Best Electric Skateboard Helmet Reviews
1. OutdoorMaster Skateboard Cycling Helmet Helmet
Known for its well-ventilated design, the OutdoorMaster Helmet ensures the rider's comfort, even during humid weather.
In truth, this electric longboard helmet comes with 12 air vents that allow air to pass through from all sides. I love how the brand positioned these holes. And with that, the helmet remains cool and never too wet when riding.
One more thing that helps keep the head dry during rides is this helmet's inner layers. It comes with original linings measuring 0.24″, which are removable for easy clean-up.
Notably, the helmet also features 0.16″ linings I can use as a replacement or additional layers for better comfort. I find such an extra piece convenient for frequent use.
Outside this helmet is a layer of reinforced ABS like most bicycle helmets have. What I love about it is it holds the helmet's inner components well, thus preventing the parts from wearing. So, it's not only a protective feature but also a durable one.
This helmet also ensures I get the best fit out of it. First, it has an adjustable fit dial system at the back, which works by simply rotating to adjust the brace.
Secondly, it comes with an adjustable chin strap to tighten or loosen the helmet below the jaw. This 2-way adjustment feature does not only allow me to achieve the best tightness, but it also yields added comfort.
The only issue I had with this product was its packaging. Unlike some bike helmets sold online, this helmet arrived without a box. The good thing was it arrived undamaged.
Pros
12 air vents for maximum air circulation, even during humid weather
Comes with two removable linings for added comfort and easy maintenance
Sturdy and reliable ABS exterior shell
Features 2-way adjustments from the brace and chin straps
Cons
Arrived in plastic and no box
Overall, I like the comfort this helmet brings. Its vent holes are well-placed, and it feels like custom-made protective gear because of its adjustment features.
2. JBM Skateboard Helmet for Adults
Helmet exteriors are not only of single material composition, like the JBM Helmet for Adults. This E skateboard helmet has a shell as durable as other brands. But what makes it unique is its outer layer uses PVC and PC as the primary material. Like ABS, these components are also durable and can protect my head well.
The next layer that helps secure my head is its EPS foam liner. This layer works by neutralizing external force going against the helmet. This aspect reduces or eliminates the impact before it hurts the rider. I also like this thick foam because it's a snug fit to my head, and it keeps the inner shell and interiors in good shape.
I like this helmet because it fits anyone. It may look like it has a bigger dimension than standard ones. But what makes it work for all riders is its adjustment feature.
In fact, this helmet comes with unisex straps adjustable to the size of the rider's head. Not only that, but these straps also add comfort because they don't feel itchy for me.
Not only is this helmet a protective one, but it's also more of a necessity. Besides fitting people of all genders and ages, it also works for various outdoor sports. Therefore, we can wear the helmet for inline skating, biking, roller skating, scooter, and more. And with that, I'm confident about the level of protection it has for electric skateboarding.
Like some users said on Reddit, the adjustment dial is a bit flimsy. It needs careful rotation to keep it from breaking.
Pros
Unique PVC and PC exterior shell as durable as ABS plastic
EPS foam that reduces impact to the head and keeps the interiors in good from
Has comfortable straps that make the helmet adjustable to any gender
Works for any outdoor sport
Cons
The adjustment dial is a bit flimsy
Despite the minor drawback, the rest of this helmet's components are reliable. What I love about this brand more is its versatility to any user.
3. TurboSke Skating Helmet
Coming with a classic ventilated layout, the TurboSke Skating Helmet ensures I get dry and comfortable rides every time.
This helmet features two vent holes at the front to cater cool air towards the head. And at the top of it is a group of well-placed holes, allowing hot air to disperse from the helmet.
Like standard skateboard helmets, TurboSke also comes with an adjustment dial. It works as intended and lets me achieve a snug fit of it. But what I love about this component is it's detachable. That way, I won't have a hard time doing maintenance. Also, I'd get to replace it once it breaks.
At the straps of this helmet is a set of quality accessories. Relevant to its adjustment, this helmet has a pair of adjustable clasps. And on the straps' ends are side-release buckles to lock and unbuckle the helmet. These components come with POM material, which means they are durable and don't quickly break.
Like most quality helmets, this one also comes with safety standards. It has a CPSC 1203 certification, which means it's safe for biking. Plus, it comes with a unique CE EN 1078 recognition, making it a perfect fit for skateboarding. With these labels, I'm confident I have appropriate protection when riding.
On the downside, this helmet is a bit heavy. I'm not sure if this works for kids well. Nonetheless, it's durable.
Pros
Well-placed vent holes for a dry head and added comfort
Removable adjustment dial that's easy to clean and quick to replace
Durable adjustment clasps and side-release buckles made with POM
Meets CPSC and CE EN safety standards, adding reliability to the helmet
Cons
Feels a bit heavier than standard ones
Overall, this helmet belongs in the standard selection for electric skateboard helmets. It has a decent build and design, and its certifications count enough for any skateboarder.
4. Vihir Adult Water Sports Helmet with Ears
The first thing I love about the Vihir Adult Water Sports Helmet with Ears is its unique design. Shaped a bit differently from the conventional skateboarding or scooter helmets, this brand comes with solid ear covers.
Unlike many egg shell helmets, this helmet's covers offer additional protection to my ears. And what's better about these is they don't impair my hearing.
Another feature I love about this helmet's design is its exterior finish. Far from the casual glossy half face helmets, this product has matte black skin. This aspect makes the helmet look neat and classy. Also, besides having a classic finish, this helmet's shell offers the same high protection other helmets have.
Not all electric skateboarders notice it, but the rivets of this helmet are of exceptional quality. This helmet for boosted board features a set of 304 stainless steel rivets sturdy enough to keep the helmet intact. Furthermore, they are waterproof, and they never rust, adding a longer lifespan to the helmet.
Besides its sturdy rivets, this helmet's lining is also waterproof. Inside it is a layer of cold-molded EVA foam, as durable as EPS foams on regular skate helmets. This component doesn't trap water, thus keeping the rider's head dry. Not only that, but this part is also flexible and is comfortable to wear.
It's not an absolute disadvantage of the helmet, but I got the wrong color. I ordered a black one and received a gray one. Nevertheless, it works as it should.
Pros
Solid ear covers that add protection to the ears without compromising hearing
A classic matte helmet that offers enough protection as other brands
304 stainless steel rivets that are durable and rust-resistant
Waterproof EVA foam that's flexible and comfortable
Cons
Some might receive the wrong color
To me, it's this helmet's design that got me spending on it. It's unique, and most of all, it does its job of protecting my head.
5. ZIONOR Skateboard Helmet
Coming with thick components inside, the ZIONOR Skateboard Helmet is my safest skateboard helmet.
It comes with a layer of 0.75″ EPS foam liner, sturdy enough to absorb impact on the helmet. I think this is the thickest EPS I have among my helmets. And having this layer assures me of utmost protection.
Besides its thick protective foam, I also love the linings of this helmet. Like any other skating helmet, this brand also comes with a fixed set of linings and a pair of extra foams. But what I like about these layers is they are of good quality, making them comfortable to wear. They're also removable, which means they're easy to maintain.
One more factor that makes this helmet comfortable is its chin strap. Not all helmets have this component, which is why I find this addition a luxury on my end. It feels soft under my chin, and it doesn't feel bulky at all. And aside from providing comfort, this part also adds protection to my chin.
I love this skateboard helmet with chin guard because it's suitable for anyone. It only weighs 0.38kg, which means it's light enough that even kids won't find it heavy to wear.
Plus, with its well-placed vent holes, I think it's an ideal helmet to use for long rides. It doesn't overheat, so anyone can enjoy skating for a long time.
On the downside, one of the buckles broke a bit early and just as when I was riding. Good thing I noticed it right away before riding at high risk.
Pros
75″ thick EPS foam offering superior impact protection
Quality linings that are comfortable, removable, and easy to maintain
Comes with chin padding for comfort and added protection
Lightweight and has well-placed vent holes, making it ideal for anyone
Cons
One of the buckles broke early
Despite that, the level of comfort this helmet has is unmatched. I like it because it has the perfect balance of lightness and thickness of the body.
6. Triple Eight Dual Certified Helmet
The first thing I love about the Triple Eight Dual Certified Helmet is its protective foam. It comes with a layer of EPS inside, sturdy enough to counter any impact and reduce external force against my head.
This electric skateboard helmet is paired with a durable ABS outer shell to ensure enough resistance to possible injuries.
Besides having a protective foam, this helmet also comes with two different liners to fit the rider well. It has a pre-installed thin liner inside and another pair of thick liners for installation. What's good about these is they're removable. That means I can pull them off easily should I want to clean or replace them.
I think this helmet is also reliable with the certifications it has. First, it comes with recognition from CPSC, proving that it's a safe helmet for kids older than 4y/o. And second is it has another certificate from ASTM, confirming its suitability for electric skateboarding activities. With these aspects, I feel more confident and safe riding my skateboard.
Not only is this brand perfect as an E skate helmet. It's also ideal as an action sports protective gear. It works well for BMX riders, cycling, scooters, roller derby, and even simple commutes. Therefore, to be active in various outdoor sports will cost me less from buying separate safety gear.
On the downside, it would be better if the helmet features a tightener at the back. If so, it would make it easier for people with long, thick, and curly hair to tighten the helmet.
Pros
Sturdy EPS interior with ABS outer shell for enough impact protection
Removable liners for better fit and easy cleaning
CPSC and ASTM – certified, proving the helmet's reliability and quality
Works in any extreme outdoor sport: scooters, cycling, skateboardin
Cons
There should be a tightener at the helmet's back
Despite the minor downside, I love the reliability this helmet brings. It comes with quality and easy-to-maintain materials, it's versatile, and it fits me well.
7. Thousand Bike Helmet
​​Also on my list is the Thousand Bike Helmet. Some may wonder why I added a biking helmet. But if we compare Thousand bike VS skateboard helmet, we'll find various features common between them.
Like the casual skating helmet, this brand also has air vents and cooling channels that keep the rider's head cool.
In terms of unique attributes, this Esk8 helmet features a vintage heritage design. It has vegan leather straps, far from the usual nylon straps for skating. The helmet shape is also a bit different, in that it looks like an ordinary cap. I like these features because they function like my usual bicycle helmets.
We wear a helmet to ensure security, and luckily, this design can meet our needs. This Thousand helmet comes with a secret pop lock on the helmet's logo, allowing me to leave it unattended. All I have to do is open the hidden channel. By then, I can chain the helmet through a fixed rail. I like this feature because it's unique to this brand and is also a form of added confidence.
I rarely comment on the product's outer skin, and this brand is an exception. I love how the helmet arrived with a rubberized matte finish because it looks clean. And since the surface is rubber-finished, it's a bit more resistant to scratches.
I wish this helmet also arrived with an adjustment dial. That way, I can adjust its tightness on my head and beneath my jaw. Nonetheless, it's the uniqueness I love the most.
Pros
Biking helmet that also comes with hole vents for comfortable rides
Unique vintage design with vegan leather straps
Secret pop lock for added security when unattended
Rubberized matte finish that looks clean and more scratch-resistant
Cons
Does not have an adjustment dial
Overall, I love this bike helmet because it works well like my skateboard helmets. It looks a lot more like a skateboard helmet with visor because of its has unique and functional features.
8. Triple Eight Gotham Helmet for Skateboard
Like most electric skateboard helmets, the Triple Eight Gotham Helmet for Skateboard also comes with the famous EPS foam inside. Still, what makes this component stand out is it uses Conehead technology.
Such soft foam helmets work by absorbing forces hitting the helmet and redirecting them to protect the head from feeling the impact. And this one functions well with its protective technology.
This helmet is also a dual-certified one. It comes with certifications from CPSC, making it a protective gear fit for biking besides skating. Plus, it's also ASTM-certified, allowing little children to use it. These safety certifications do not only amplify the brand, but they also speak more of reliability for me.
I like the chin straps of this skate helmet. These bands come with adjustable clasps, making adjustments quick and convenient. Plus, these straps end with a side-release buckle, giving the rider an easy time locking and unbuckling. Not only that, but these bands also have a small loop to lock excess straps, thus making the helmet look neat.
In terms of comfort, I think this skateboard also does well. It comes with a pair of Sweatsaver fit pads, perfect for trapping moisture inside the helmet. These layers help keep my head dry, especially in hot conditions. And since they're removable, I can always have an easy time cleaning them.
On the downside, I got this helmet with a few scratches on the surface. These don't affect the fit or the comfort of the helmet, but it would be better had it arrived free from scratches.
Pros
EPS foam that uses Conehead technology for impact redirection
CPSC and ASTM-certified for added reliability and suitability to kids
Quality straps with adjustment clasps, side-release buckle, and loop lock
Comes with Sweatsaver fit pads for moisture absorption
Cons
Arrived with a few scratches on the surface
I love how this brand puts importance on its impact-resistance properties. The adjustable straps are of good quality, and it always feels cool and dry inside the helmet.
What to Look for When Buying Helmet for Electric Skateboard
As a skateboarder, you always want nothing but the best pieces of equipment. The same concept should also apply when looking for safety gear like helmets. Here are the things we need to consider for the right electric skateboard helmet.
Design
The helmet's overall look is the first relevant aspect we see when entering local bike shops. Check for the following attributes:
Half face or full face – While I have not included a full face skateboard helmet or motorcycle helmet on my products list, this type remains significant in a few instances.
Full-face helmets, like a TSG helmet, offer a different level of protection, especially when riding fast with an electric skateboard. On the other hand, half-face helmets should be a minimum standard when riding a skateboard. No one should get on his skateboard without head protection.
Shape – There are only a few options for this aspect, but picking your desired shape adds value to the money you spend. There are classic skate helmets, while others have this jockey or heritage shape.
Also on my list is one with ear covers. This type comes with a solid extension on the side, adding protection to my ears. All these shapes offer enough protection, so your style can be a determining factor when choosing.
Exteriors – Of course, you don't want to look embarrassing or awkward for wearing a helmet that looks odd. With that, try to choose a helmet whose outer surface pleases you. You can have a matte-finished shell, or you can also choose a glossy one.
Another type you may find in a few brands is a skateboard helmet with lights. Helmets like this are rare in the market but are essential when riding at night or in dark places. So, you may also consider these if you think they'll help you.
Comfort
Your comfort when skateboarding depends on various factors, even with your helmet. Here's how:
Padding – The first layer of the helmet that makes contact with your head is its linings. These components give your head a soft surface inside the helmet and help absorb sweat.
Most skateboard helmets come with pre-installed linings inside and a thinner spare. And to ensure you're using a good set of linings, look for a moisture-controlling premium liner. Ideally, these pads are removable, so the user will have the convenience of maintaining them.
Adjustable strap – This component may look similar from one brand to the other. But not everyone recognizes that a good pair of straps is an added comfort to the rider. The edges of the straps you'll choose should be smooth. Otherwise, you'll end up scratching and irritating your face because of these.
Ventilation – The holes on the helmet are not solely for aesthetic purposes. These vents sit in specific positions to provide optimum comfort to the rider. As a standard, there are two holes at the front of the helmet, allowing fresh air to pass through.
At the top portion of the helmets, the outer shell comes seven more holes that serve as exhaust vents of heated air inside the helmet. These holes are essential in circulating air inside the helmet, thus keeping the rider's head dry and light.
Overall protection
The primary reason we wear helmets is to protect ourselves regardless of our riding style. Here are a few factors that will yield quality protection:
Exterior shell – Your first line of defense against head or brain injuries is the helmet's exteriors.
These components usually come with ABS plastic as the primary material, and there are also a few brands that use a PVC and PC combination. Both these types are durable and are effective in countering impact penetrating the helmet.
Protective lining – A helmet comes with a layer solely intended for absorbing or redirecting force before it hits the rider's head.
This layer commonly comes in EPS foam, thick and hard enough to counter forces against the head. It's not a sweat-absorbing component, but it's more an extension of the exterior shell's protection.
Accessories
Sometimes, it's not enough that your helmet has a safe build and material composition. We also need to emphasize the small details that make it.
Clasps and lock – An adjustable clasp is essential in achieving your desired fit. On the other hand, the buckles or the helmet's locks are necessary, so the helmet sits in place. In most brands, these parts come with POM as the primary material. It makes them durable enough even for frequent use.
Chin padding – Not all brands have this feature, which is why I find it a luxury addition to any helmet. Chin pads are soft linings attached to the straps of the helmet. These components add comfort and some protection to the rider.
Certification for safety standards
It's not enough that we choose a skate helmet by only looking at it. We also need to check if it has the necessary marks that certify its safety.
And to know which body gives credible certifications to these safety gears, look for the logos CPSC and ASTM, both primarily essential for any skating safety equipment. Today, we now have certifications from AS/NZS, CSA, EN, and Snell, proving the helmet's reliability and safety.
Price
It's understandable many adore an expensive helmet as long as it's worth its price. However, budget constraints are always present, and most skateboarders have been through them.
But take note that cheap helmets do not always yield the best results. To be specific, prices of skate helmets go around $30 to $60 on average. Helmets in this range are pretty decent and fit for your desired use.
Do You Need a Helmet for an Electric Skateboard
Safety is a priority when doing extreme sports like skateboarding. This aspect is evident in skate helmets, knee pads, gloves, elbow supports, wrist guards, and more. So, when riding electric skateboards, a helmet will always be necessary.
That way, not only will you have enough protection against head injuries but also the confidence to get into more challenging rides.
Should I Wear a Full Face Helmet on an Electric Skateboard
A full face electric skateboard helmet is more appropriate to use when riding at high speeds. In a less fortunate instance, meeting an accident riding an electric skateboard entails more damage than a conventional one.
And with electric skateboards moving faster than regular boards, it's best to use an electric skateboard full face helmet. That way, you have added protection to your chin and face.
Is It Illegal to Ride an Electric Skateboard
There is no way riding an electric skateboard will be illegal. While there might be restrictions, enjoying an electric skateboard should never impose a problem. However, to ensure that no legal authority follows you on the road, be sure to check your city's rules regulating the use of electric skateboards.
Should I Replace a Helmet After Dropping It
Without questioning anyone's capacity to buy a new helmet, replacing it after dropping may not always be an economically friendly option. Whether to replace your helmet after dropping it or not depends on the extent of damage to it.
If your helmet incurs a few scratches, then it may not be the best time to get a new one. But if the shell cracked, you better consider buying a new one. Otherwise, you might only compromise your safety.
How Will I Know I'm Picking the Right Helmet Size
There is a common risk in buying helmets, and that is getting the wrong size. If you have all the convenience to visit a local skateboard shop, you won't have to worry about sizing issues. But if you plan to order online, consider the following steps to ensure you're paying for the appropriate size.
Grab a flexible measuring tape.
Search for the right electric skateboard helmets you need.
Secure the skate helmet size chart for each brand you want.
Measure your head circumference following the measuring tape's positioning on the chart.
Match your head circumference to the corresponding size on the chart.
Compare the results you get from one brand to another.
Conclusion
Getting a skating helmet is more than for fashion purposes. It brings you safety and confidence should any unfortunate event happen when you ride. That said, a skate helmet is not an option but a necessity.
Now that you know about the best helmet for electric skateboard, you'll have the confidence to take the roads at high speeds. Remember the things I have shared with you to keep you guided every time you get a new one.
Get into your dream skateboard rides with safety. If you have comments and inquiries, never hesitate to drop them in the comments section.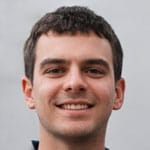 Hi, I am Charles Harris. I opened this site to write as much as I can about my biggest passion – skateboarding!
I started as a clumsy yet passionate rookie 10 years ago to now a still passionate yet much better skateboarder! But I have to tell you, the whole journey has always been fun and rewarding, indeed not without hardship.