Skateboards have served all the kinds of fun we need, and they still do up to this day.
Undoubtedly, they have evolved from simple wooden platforms to cruisers and longboards. And along with these developments is the infusion of electronics, which is why we now have electric skateboards in circulation.
One of the brands you may have heard in this category is Koowheel. But with the tight competition among different names, where is this brand on the list? Let's see what buyers have to say in this Koowheel skateboard review.
Overview of Koowheel Skateboard
Like many e-skate brands, Koowheel aims to provide its users with a light and convenient transportation mode, whether for students heading to their campuses or adults reporting for work.
But what adds more meaning to the brand's vision is its desire to deliver safe, secure, and durable self-balancing boards to the public. Not only that, but it makes its products eco-friendly and sustainable by using renewable energy sources only.
Koowheel is only more than ten years old. And yet, it has produced various products that match our short commute preferences, with the Koowheel hoverboard being one of its phenomenal creations. Since 2009, it has also manufactured advanced scooters and skateboards for all ages.
Features of Koowheel Skateboard
1. Motor power and speed
Koowheel has a pair of 350W motors. This 700-watt capacity can give the skateboard a maximum speed of 18mph for Normal mode and 24.8mph for Advanced mode.
But while these numbers might change based on the user's weight or terrain, the speed is already reasonable, given the motors' wattages.
2. Battery life and charging time
Koowheel skateboards use two lithium-ion batteries. These power packs can send the board 22 miles on a single charge. However, charging these batteries will take two hours to complete. Nonetheless, the wait is worth it because it can sustain the board even on uphill trails reaching 25°.
3. Control and handling features
As expected from an e-skateboard, it should have a remote control. That's where most, if not all, skateboard functions will rely. The primary processes performed by a remote controller are the moving forward and braking of the board, direction shifts, and switching the skateboard on and off.
Other indicative features are also present in these devices. They include board and remote battery level indicators and signal indicators.
4. Safety features and braking system
Braking on Koowheel and other electric skateboards is more convenient because of the remote controllers. You would not need to grind your foot on the ground or jump off the board in an emergency.
Unfortunately, some brands have accessory lights for skating at night, something Koowheel doesn't have. Nonetheless, users of this brand can still purchase these safety lights separately.
5. Ergonomics and design
Besides being fast and powerful, Koowheel has a durably made body. Its deck comes with seven layers of Canadian maple, the best wood for skateboards.
However, a non-negligible issue many skaters affirm is the detachment of the wheel when skating. So, it could be an issue for a few models or the entire brand.
Performance and User Experience
Let's say Koowheel's board runs without wheel issues. In that case, does it yield stunning work? Here's the users' take.
1. Koowheel is stable
Many customers agree that this brand's skateboards are stable. But while no specific area guarantees this advantage, it could be due to the deck's structure, size, or convenient handling and controls.
2. Works for any skater level
Whether beginners or pros, Koowheel guarantees responsive, comfortable, and convenient handling. It doesn't give skaters a hard time controlling the board, and advanced riders who drive it faster can attest to this.
3. Fast and powerful
Advanced skaters adore this e-skateboard brand for its speed and the fact that it has a decent hill-climbing ability.
Pros and Cons
Let's sum up the aspects buyers liked and disliked.
Fast and powerful
Long range on a single battery charge
Pretty affordable
Ideal for any skater's level
Some reported issues about the wheels falling off
Slightly limited weight capacity of 286 lbs only
Koowheel Skateboard Price
Koowheel has a few prominent e-skateboard models. Here's how much they cost.
Koowheel Mini Electric Skateboard Mini D3M – $199.36
Koowheel E-Skateboard D4 – $437.59
Koowheel E-Skateboard D4M-Belt Drive – $625.67
Koowheel Electric Skateboard D3M 2nd Generation – $650.00
Is the Koowheel Skateboard Worth It?
Admittedly, Koowheel is not the best e-skate brand in style and overall performance. Nonetheless, its skateboard line belongs to some of the cheapest models in the market.
Koowheel e-skateboards are fast, can travel far, and have decent handling. So, they're worth spending on.
Koowheel Electric Skateboard Buying Guide
Are you getting a Koowheel board? Let us help you decide with the help of the following buying considerations.
1. Mobility
E-skateboards are heavier than regular skateboards. And it's reasonable because of their electronic components.
However, there are e-skateboard brands that don't put too much burden on the skater when carrying the deck and other components. And one of those products is the Koowheel D3 Mini. This model is smaller than most but can still yield a maximum speed of 9 mph.
2. Deck quality
A Koowheel board's speed and power are already commendable. But of course, these are not enough when choosing e-skates because how long the board lasts still matters. And one of its manifestations is the deck.
The good thing is that the Koowheel D3M longboard, D4, and D4M use maple as their primary deck material. This wood makes the deck durable and stable.
3. Motors
The motors placed on each Koowheel longboard model have different wattages. Hence, they differ in some performance aspects. Here are two wattage levels and their corresponding speeds for a few Koowheel models.
D3M – 2x350W, 24.8mph for Advanced, 18mph for Normal
D4 – 2x550W, 25mph
D4M – 2x800W, 28mph
---
Other skateboard reviews:
Frequently Asked Questions
Can I ride the Koowheel skateboard in wet conditions?
Koowheel electric skateboards appear to be splash-resistant. But that doesn't mean we can ride it submerged in water, nor does the brand guarantee how much water it can withstand. So, as a few buyers recommend, let's not risk riding this Koowheel e-skateboard in wet situations.
What safety gear is necessary for riding Koowheel electric skateboard?
We should stay consistent about wearing protective gear regardless of the brand, board's speed, and safety features. Here's what to secure.
Helmet
Wrist Pad
Knee Pad
Elbow Guard
Koowheel also sells these as a set for only $58.00. So, less effort when shopping is necessary.
Conclusion
Skateboarding is an outdoor activity we can enjoy fast or slow. And beyond the fun it brings, we also find convenience in it in the form of electric skateboards. But while these board types vary in several aspects, we should know what to look for when buying.
This Koowheel skateboard review is only one consolidated objective assessment about the brand. Hence, let's keep learning about its advantages and the issues buyers have experienced from it. From there, we can decide if it's worth spending on or setting aside.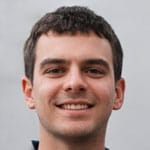 Hi, I am Charles Harris. I opened this site to write as much as I can about my biggest passion – skateboarding!
I started as a clumsy yet passionate rookie 10 years ago to now a still passionate yet much better skateboarder! But I have to tell you, the whole journey has always been fun and rewarding, indeed not without hardship.