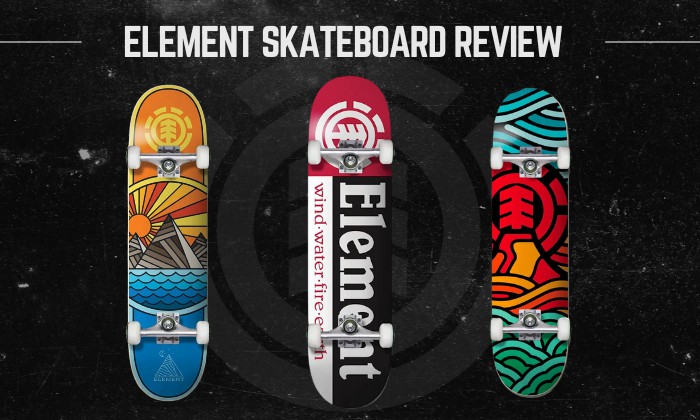 Skateboarding isn't a race type of sport. It's more of who does the skills better, whether on the parks or streets. But like other outdoor activities, we should always come prepared with the best skateboard possible.
However, with the budget constraint, finding an affordable yet effective board may take a lot of work. In such cases, Element Skateboards are usually one of the skaters' go-to options.
So, is Element a good skateboard brand? Let's see from this Element Skateboards review.
Overview of Element Skateboards
Founded in 1992, Element is a California-based brand now known for making skateboards, parts, and other related merchandise. Who makes Element Skateboards? It's Johnny Schillereff—an avid skater himself.
But before producing and selling skateboards, it started as a collaborative company under the Underworld Element platform. Back then, the brand's focus was a hip-hop movement mixed with a controversial vibe and urban style.
With the movement failing to hit its goal, Schillereff relaunched the brand as Element following the departure of its pioneer team members. And since then, Element has taken the skateboarding market by storm in the USA and UK.
Features of Element Skateboard
Considered a famous skateboard brand, Element produces quality skateboards designed by professionals. Here's what composes its products.
1. Deck construction and materials
Design-wise, Element decks consist of 7 thin layers of wood, all held together with strong glue. As a result, the decks feel incredibly lightweight while providing a snappier riding experience.
Like many of today's top brands, Element boards mainly use maple wood as the deck's primary material due to its sturdiness. In addition, the brand also reinforces its decks by pressuring and heat-curing them before coating a layer of epoxy for better durability and warp resistance.
Of course, Element offers various deck sizes suited for any skater's age and level. Specifically, the range begins from 7.35″ to 9.25″.
2. Trucks, wheels, and bearings
Let's examine Element's bottom components one by one.
Element uses stainless steel and polyurethane to manufacture its trucks, resulting in lighter and more responsive parts. As such, when using Element Raw Trucks, you'll notice that the skateboard can turn and stabilize pretty well.
Element skateboards have two wheel sizes: 52mm and 54mm. Whereas the former is designed for performing stunts, the latter is a better choice for beginners or skaters who frequent parks and vert ramps.
On a durometer scale, their wheels are rated 99A, meaning they're hard wheels with low shock absorption capabilities, so they're best used for traveling on relatively smooth surfaces.
Made from premium steel and plastic, the brand's bearings have an ABEC 5 rating. As a result, these parts are an appealing choice for both casual skating and performing tricks. Despite their cheap prices, the bearings offer impressive speed and accuracy.
3. Aesthetics
The Element's aesthetics are one of the more catchy areas of its skateboards. In most, if not all, models, we always find the printed logo mixed with a touch of the four elements Water, Earth, Wind, and Fire.
Element Skateboards Performance
How well does an Element skateboard perform? Here's our experience after trying out these skates:
Responsive and lightweight skateboard
Although their deck profiles are relatively thin, they still feel sturdy without sacrificing responsiveness. As they boast a lightweight construction and incredible pop, the boards also make performing tricks easier.
The brand's trucks impress with their exceptional stability and support when skating. And what's better for the more technical skaters is these trucks grind smoothly on metal.
However, they feel lackluster when traveling on rough surfaces. In these instances, the grind feels subpar, so I often have to apply extra wax so that I can skate faster and more smoothly.
Not only does this brand smoothly run when grinding but when casually rolling as well. And such is attributable to its hard wheels and ABEC 5 bearings, which are meant for fast traveling on smooth surfaces with high accuracy.
Pros and Cons
Unique deck construction technology
Responsive skateboard with plenty of pops
Stable and smooth-grinding trucks
Smooth-rolling wheels
Reasonably priced boards
Wax may be necessary when skating on rougher ledges
Cost
Knowing about Element's bright and not-so-good sides, does it have the best cheap complete skateboards in the market? Here's how much they cost.
Element Complete skateboards
Element Solar Vibes II Multi-Color Complete – $52.99
Element Hatched White Gold Skateboard Complete – $69.99
Element Monstera Complete Skateboard – $80.10
Element Skateboards Section Complete – $99.95
Element Trip Out Skateboard – $95.00
Pro Element Skateboards – $60.00
Element Skateboard decks
Element Quadrant Skateboard Deck Ditsy – $55.00
Element Section Skateboard Deck Camo 8 – $55.00
Element Blazin Skateboard Deck – $54.94
Element Galaxy Skateboard Deck – $60.00
Element Seal Navy Skateboard Deck – $64.95
Are Element Skateboards Good?
Although not a premium product, Element skateboards are all well-made, especially given their affordable price. They're good as beginner skateboards, particularly for skaters who want to get the hang of performing tricks.
However, experienced skaters may find the skateboard's performance unsatisfactory, especially when grinding on rough terrains.
Element Skateboard Buying Guide and Considerations
So, how to get a decent Element skateboard that will meet your needs? Let's consider the following:
1. Skating style
As we know, skateboards vary based on the user's skating style. And the most prominent board types we know include longboards, cruisers, and regular skateboards.
Element commonly produces regular skateboards. Examples are Bam Heartgram, Golden Hour, Seal, Woke, and Feathers. These come equipped with the appropriate wheels and bearings, enabling them to work well for technical or park skating.
2. Deck size
Your skateboard's size should depend on your age and height. The good thing about Element is that even a single model like Sylvan and Golden Hour has 7.75" and 8.0" deck variants. That means other products will also likely have complimentary sizes.
3. Skill level
Element suggests that buyers should determine their skill level before buying its products. Why? It's best to have a complete skateboard already set up for beginners. This way, installations are no longer necessary.
On the other hand, intermediate skaters can plan their preferred skateboard setups beginning with decks like Blazin, Navy, Galaxy, and more.
---
Other reviews:
Frequently Asked Questions
How long do Element skateboard trucks last?
Skateboard trucks, including those from Elements, generally last 2-4 years. Nonetheless, this estimation may vary depending on how regularly you skate, what surface you regularly travel on, and whether you perform tricks.
Can I customize the graphics on an Element skateboard?
The only guaranteed customizable aspect of Element skateboards is their assembly. You can purchase parts based on your liking and build your desired setup. Should you decide to modify the board's beautiful graphics, you might as well follow a standard process.
What are the best tricks to learn for beginners?
Here are some of the best beginner tricks you can learn with your new Element skateboard:
Basic Ollie
Tic-Tac
Kickturn
Manual
Boardslide
Drop-in
Ride Switch
Conclusion
Indeed, Element is one of the most respected skateboard brands today because of its quality and performance. And best of all, its affordable price makes the brand an appealing choice for people who want to test the waters.
This Element skateboard review is only a snippet of how many individuals in the skating community appreciate the brand, from its build to its designs. Hence, Element would be ideal for skaters who want an affordable yet reasonably performing skateboard.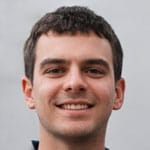 Hi, I am Charles Harris. I opened this site to write as much as I can about my biggest passion – skateboarding!
I started as a clumsy yet passionate rookie 10 years ago to now a still passionate yet much better skateboarder! But I have to tell you, the whole journey has always been fun and rewarding, indeed not without hardship.