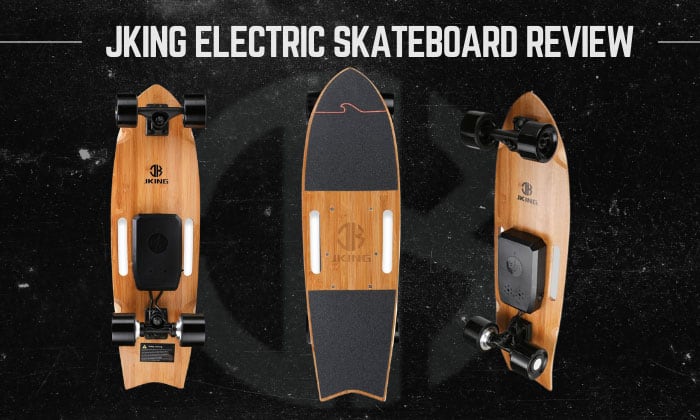 We know how electronics and technology have changed the way we live. These changes took place almost everywhere, including in sports. And one of the activities that experienced these advances was skateboarding.
Jking is among the many brands that incorporate technology into its products. But is Jking a good electric skateboard brand?
We'll find out through this Jking electric skateboard review. Here, we will tackle how professionals and other buyers perceive this brand and the good things it gave them.
Overview of Jking Electric Skateboard
Jking is one of the youngest brands in e-skating. It started in 2016, with the Jupiter series being its image of beginner success.
This electric skateboard brand also offers replacement parts for its products, allowing users to save money from buying completely new decks.
Despite its short stint in the sport, Jking will probably grow more in the coming years as it becomes more popular on online shopping platforms. And driven by its goal of making transportation more convenient, this brand will surely make a substantial impact.
Features of Jking Electric Skateboard
So, what makes a Jking board? Let's check some of its most salient features.
1. Motor power and speed
Jking plays around with the two popular e-skate motor types: belt and hub. And the classic examples of these are the Jupiter 01 for the belt and 02 for the hub type.
Performance-wise, the Jupiter 01's pair of 1650-Watt motors can yield a maximum speed of 24mph. The Jupiter 02's hub motors might have a lower Wattage at 450 Watts each, but these e-board engines have a higher pace than its predecessor with 26mph.
Other Jking models' top speeds average around 12.4 mph to 18.6 mph.
2. Battery life and charging time
Here's how far the battery of Jking e-skates can go on a single charge.
Jupiter 02 – 21.8 miles
Jupiter 01 – 18.3 miles
H2B – 8.2 miles
H2E – 7.5 miles
H2S-2 – 5.2 miles
It's not only the battery range that we look for in e-skates. We check how fast they charge as well. And from the above mentioned models, the H2S and H2E charge the fastest at 2 hours.
Hence, although they don't have the best battery range, powering these boards won't take too much of your time.
3. Control and handling features
Unless it won't turn on, an e-skateboard is more convenient to drive than a regular skateboard with the help of remote controls. So, what is it in a Jking remote that improves its handling?
Jking remote controllers have all the essential commands we want to give our decks. These controls include the On and Off functions, checking mileage, acceleration, braking, changing speeds, and turning.
4. Safety features and braking system
Is Jking up to the standard? Let's identify the brand's safety features.
The first safety feature is present in Jupiter models alone. These boards come with LED lights and lamps under their decks. This way, skaters can see their trails and be more visible when riding in the dark.
Another safety feature is the braking. And the good news is such a function is already accessible through Jking's remote. There's no need to stop the board with your foot or other manual methods.
5. Ergonomics and Design
No matter the brand, e-skateboards have the necessary parts in the motors, decks, and wheels. But here are a few more things you may want to know about Jking models.
Visibly, a Jking H2B has hole cuts on the longer sides of the deck. These make carrying more convenient and safe on the skater's hands.
Jupiter 01 uses silicone wheels. And no, they don't impose a grave disadvantage. Instead, the rollers of this electric longboard make skating on rough surfaces and mountain areas better and more efficient.
Jking uses various deck materials such as maple, bamboo, fiberglass, or a combination of them. These make the decks more durable, responsive, and fit for their suited skating styles.
Performance and User Experience
Below is a summary of a few Jking skateboard characteristics under common areas.
| | | | | | |
| --- | --- | --- | --- | --- | --- |
| | Jupiter 01 | Jupiter 02 | H2B | H2S-2 | H2E |
| Maximum speed | 24mph | 26mph | 16.7mph | 12.4mph | 18.6mph |
| Maximum range | 18.6 miles | 21.8 miles | 8.2 miles | 5.2 miles | 7.5 miles |
| Climbing grade | 22% | 20% | 12% | 5% | 10% |
| Weight limit | 330 lbs | 330lbs | 210 lbs | 160 lbs | 200 lbs |
Now, what do buyers say about this brand? Let's highlight some of their feedback.
It's an eco-friendly travel companion.
Jking, like other electronic skateboards, doesn't use fuel to work. While it needs electricity to recharge, it doesn't emit toxic gases like cars.
This e-skateboard has quality materials designed to take on almost any pavement in the city. The deck feels firm and stable. Plus, it can hold a sufficient amount of weight.
Shorter charging but longer operating time
Perhaps, battery performance is the most admired aspect of this brand. Many users share how Jking's battery life lasts one day without requiring charging. Additionally, it needs a reasonably shorter charging time, letting skaters do more than wait.
Pros and Cons of Jking Electric Skateboards
Every brand has strengths and drawbacks. Let's summarize the best aspects of Jking skateboards and their downsides.
Jking Electric Skateboards
Exceptional battery performance
Practical for commuting around the streets or campus
Functional remote control
Smooth and responsive
Braking downhill is slightly difficult.
Minor issues on the hardware like nut and bolt
Cost
Are these features and benefits worth a Jking's price? Here's how much its models cost.
Jking Jupiter 01 Electric Skateboard – $749.00
Jking H2B Electric Skateboard – $279
Jking Jupiter 02 Electric Skateboard – $469.00
Jking H2E Electric Skateboard – $179.99
Jking H2S-2 Electric Skateboard – $139.99
Is the Jking Electric Skateboard Worth It?
Considering these prices and features, is Jking worth spending on? We say yes for a few reasons.
First, Jking focuses on manufacturing skateboards alone. It employs quality motors yielding some of the best e-skate speeds, hill-climbing abilities, and accelerating power.
Second, Jking is as functional as other popular e-skate brands. Unlike a self balancing skateboard, its handy remote control provides directional and informational access for skaters, enabling them to manage the board's operation well.
Ultimately, Jking's battery performance isn't a joke. It gets its batteries charging quickly without draining them too soon. Hence, skaters enjoy a longer fun time.
Jking Electric Skateboard Buying Guide
While Jking may not be as old as some of the well-known e-skateboard brands, it rises to the demands of most skaters today. So, here are various aspects to help us pick well when buying.
1. Deck composition and capacity
It's not always about speed and power. A sturdy deck like Jupiter 01 also matters. This Jking model has a 10-layer deck composed of wood and fiberglass. In effect, skaters get a sturdier platform to skate on and feel more stable.
Besides the deck's composition and durability, we should also check its capacity. And again, the Jupiter 02 and Jupiter 01 ace this aspect with a maximum load capacity of 330 lbs. Don't worry. Other Jking models can also carry a good amount at around 200 lbs.
2. Motor type
With hub and belt motors being prominent options, which one should we choose? Hub motors, like that of the Jupiter 02, win the majority's preference. This is because these motors operate quietly, need less tedious maintenance, and lag less.
3. Speed
Despite being under the same brand, Jking skateboards still differ in speed. But just because one model is slower doesn't mean it's not the best option. Fast and slow boards serve their purposes equally.
Hence, if you want the fastest Jking e-skateboard, you can choose a Jupiter 01 with 24 mph or the 02 with 26 mph speeds. On the other hand, models like the H2B or H2S-2 might be better choices as leisure rides.
---
Other skateboard brands you can refer to:
Frequently Asked Questions
Is the JKing electric skateboard suitable for beginners?
Yes! The truth is Jking believes its boards are best as beginner e-skates. More specifically, its Jupiter 02 and H2S-2 deserve this designation. These e-skateboards are affordable. Plus, the latter only weighs 8.8 lbs, an ideal feature for a beginner board.
Are replacement parts readily available for JKing electric skateboards?
Jking comes prepared with parts readily available for replacement. It has an online platform for customers from all over the USA that sells all the brand's components. These include charger sets, wheels, remote controllers, battery replacement packs, and more.
Comparison with other electric skateboards in the market
So, how does Jking fare against other brands? Consider these few points.
Jking costs less than e-skate brands like Baja Boards, LaCroix, and Epic.
Both coming from China, Jking and Yecoo have around the same top speeds at 26 and 25 mph, respectively.
Unlike Jking, Elwing is a more customizable brand, allowing buyers to pick decks, single or dual-drive motors, and battery range.
Conclusion
As time progresses, our search and need for convenience increases. Hence, it's not strange to see new technology replacing conventional ways.
Jking will continue to live by this motivation. And this Jking electric skateboard review displays how far it can get working with electronics and skateboards. So, if you are now a potential customer, remember that this brand offers quality materials and performance.
Still, we can check out other brands before we decide.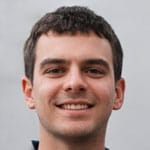 Hi, I am Charles Harris. I opened this site to write as much as I can about my biggest passion – skateboarding!
I started as a clumsy yet passionate rookie 10 years ago to now a still passionate yet much better skateboarder! But I have to tell you, the whole journey has always been fun and rewarding, indeed not without hardship.