We have already learned a lot about classic skateboard brands, their stories, and how they have survived the never-ending changes in the sport. And as these names keep innovating, other brands also want to impact the new generation of skateboarders.
One of these brands is Madness. Are Madness skateboards good? In a nutshell, these boards are lightweight, reliable, and reasonably priced. But of course, we should be thrilled to know more about them through this Madness skateboards review.
About Madness Skateboards
So, what is Madness' goal? Who makes Madness skateboards? And what impressions do they give new skaters?
Madness started its venture in 2018 under the Dwindle Distribution Company, the same business that brought us Almost and Enjoi skateboards. Forming the brand is no less than the legendary Steve Rocco and Rodney Mullen.
Having started within the last few years, Madness focused on making boards for ramps and bowls.
But while many other brands can make quality boards as well, Madness made theirs unique by delivering unusual deck graphics, grooves on the board, and more.
What Makes Madness Skateboards Stand Out
We've come up with a few highlights about Madness as a brand. It's time we check more specific details about them.
1. Performance & Design
Here's what skaters and buyers tell about Madness' build and the brand's work.
Light and poppy
Perhaps, not everyone has ridden a responsive and light skateboard yet. That is what skaters feel when riding on Madness skateboards.
Though not the lightest, many skaters, and even the brand, guarantee these skateboards are more lightweight than many designs out there. What's better is Madness doesn't compromise other aspects for such added comfort.
Instead, it makes the decks more poppy for a better riding experience.
Durable
The pop and lightness of a Madness skateboard suggest it's a trick and transition slayer. But can these boards withstand complex routines?
Supporting these activities are the skateboards' sturdy build. Madness applies a special Resin-7 technique to make durable skateboards. Indeed, many consumers have affirmed this aspect as they have ridden Madness with a firm feel.
Creative
Madness is nothing if not creative in design. It makes unique deck graphics that leave distinct impressions on every Madness skateboards owner.
But if we must highlight another precise aspect of the brand's creativity, it's its addition of grooves under the deck's nose. These lines make grabbing the skateboard easier.
2. Components and Specifications
Let's see the components of a Madness skateboard.
Deck
A Madness deck applies the standard 7-ply construction on its maple decks. Maple is inherently durable, so these boards should be as sturdy as expected.
But what makes Madness stand out from other brands is it has wheel wells, a slick bottom side of the nose and tail, and long wheelbases. Each feature adds value to the deck's durability, riding feel, and overall look.
Trucks
With Madness focusing more on decks and other skateboarding accessories, this brand works with other brands for parts like trucks.
Some of the trucks Madness works with include Tensor and Ace. Most skaters who have used Tensor install its ATG wheel holders. The results? They get to ride to any skating location. Plus, the components feel light.
Meanwhile, those who have used Ace trucks for their Madness boards will likely say these wheel holders are more durable and resistant to axle damage.
Wheels
At least one rider will approve an OJ Nomad Wheel or Bones for a Madness complete skateboard setup.
OJ Wheels are fast-rolling. These are also perfect for sliding, one of the more popular skateboarding routines.
On the other hand, people who skate Madness with Bones wheels use these rollers because they have a high rebound and are resistant to flat-spotting.
3. Price
So, how much is a Madness skateboard? Let's see the following tags.
Complete Skateboards
Donde Complete Neon Yellow – $119.00
Stressed Complete White Blue – $119.00
Split Overlap R7 Holographic Swirls – $125.00
Birdie Slick Complete Perelson Orange – $129.00
Clay Masked Impact Light Complete – $132.00
Skateboard Decks
Ace Space – $69.00
Clay Tantrum Impact Light – $74.00
Outcast Popsicle Slick – $79.00
Alex Delusion Slick Super Sap – $82.00
Side Eye R7 Neon Yellow – $69.00
4. Pros and Cons
Here are the areas we may and may not like about Madness skateboards.
Light and poppy skateboards
Durable and quality build
Unique deck features and graphics
Well-performing and versatile trucks
Fast, precise, and sturdy skate wheels
Decks not suitable for big wheels
Is Madness a Reliable Skateboard Brand
Absolutely! Even without the names of this brand's creators, the features of a Madness skateboard speak reliability. Not only are these boards fun to ride, but they also slay various street and park skateboarding obstacles.
Conclusion
Every skateboard brand can be steady, well-performing, or long-lasting. But only a few brands can deliver something new, an aspect that would make a skater want them more.
So, are Madness skateboards good enough to excel? Yes! This brand has produced some of the best and most popular skateboard designs focused on transitions. Also, they have shown credibility in performance as Madness boards can dodge ramps and other obstacles like top brands.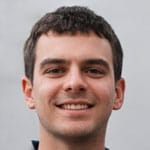 Hi, I am Charles Harris. I opened this site to write as much as I can about my biggest passion – skateboarding!
I started as a clumsy yet passionate rookie 10 years ago to now a still passionate yet much better skateboarder! But I have to tell you, the whole journey has always been fun and rewarding, indeed not without hardship.