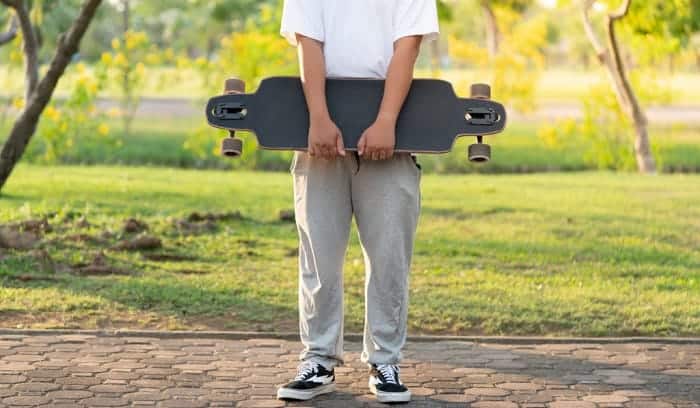 Skating hills at great speeds while sliding down and managing your descents is what free-riding entails. This type of skating is generally performed by more experienced riders, and uses impressive board control and stability.
It's simple to assume any board can be rigged for freeriding goals if you're inexperienced in the sport. In this review, I will introduce some of the best freeride longboard options out there. Plus, to help you shop, we suggest considering the following factors:
Dimensions: Many longboards go from as small as 30 inches up to 45. Freeriders will feel best at home with lengths between 38 and 42 inches. The width of the deck will also affect the foot space available for movement, so it is ideal to get those with 8 ½ to 10 ½ inches.
Drop-through designs: Drop through longboards are known for their reduced center of gravity, which contributes to greater board stabilization and reduced pedal and foot strain while freeriding.
Double-drop decks: Pick a double drop deck for more stable foot placement when sliding, as well as to retain grip when going faster. A double drop brings the deck even closer to the floor. The thing I like about them is that they provide you with an additional surface on which to lay your foot to perform various activities.
The best downhill freeride longboard on the planet is built to push the limits of what's possible while maintaining a high-end build quality that makes it the ride you have been waiting for.
Check out our list of the top-rated freeride longboards and our buying guide for more shopping tips.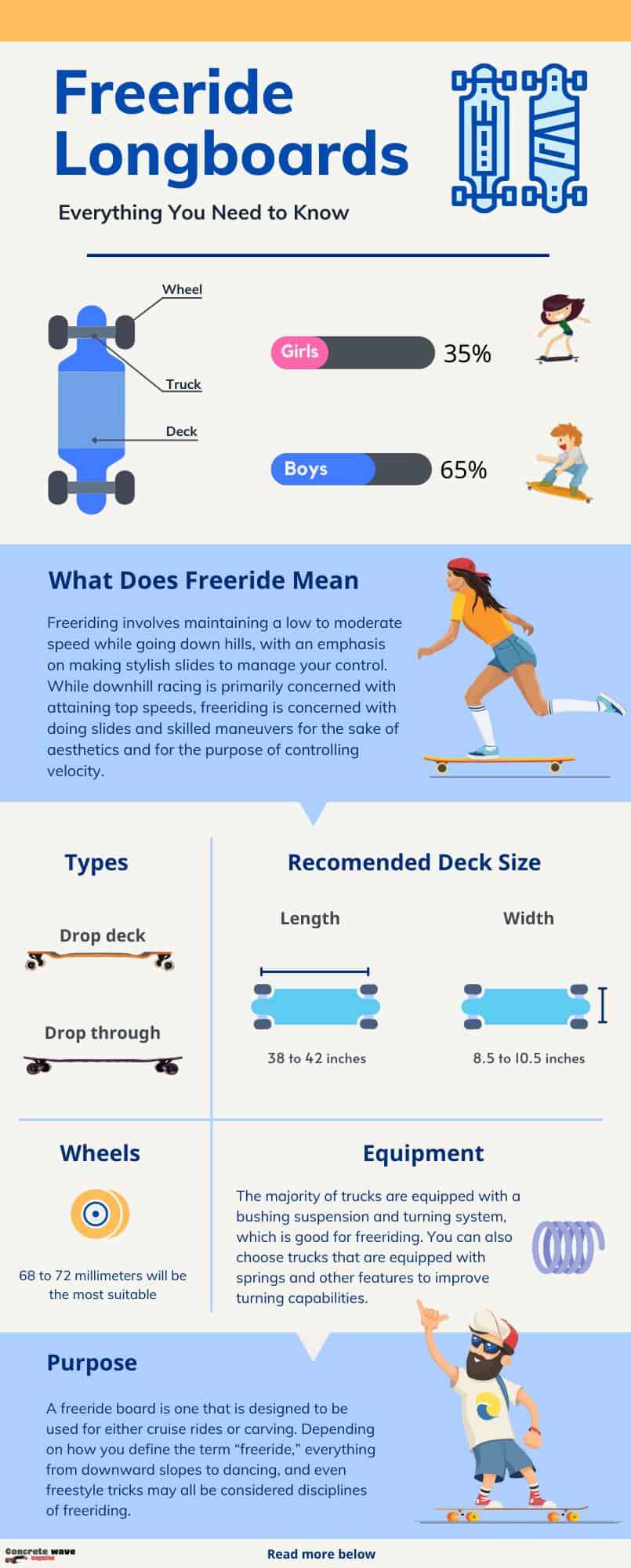 Top 1
Volador Freeride Longboard
– 7-ply maple drop deck
– Can support up to 250 lbs
– Distinctive design
Top 2
Junli Freeride Longboard
– Terrific 41" drop deck
– Maximum weight is 330 lbs
– Colorful and affordable
Top 3
Playshion Cruiser Longboard
– Maximum load of 250 lbs
– Relatively light at 7 pounds
– ABEC 9 bearings with 78A PU wheels
Best Freeride Longboard Reviews
1. Volador Dropthrough Freeride Longboard
This is a one-of-a-kind longboard. It is a 42-inch work of art that gives plenty of room for any rider to freely roam around on. You should anticipate this board to withstand 250 pounds of weight.
The platform is 9 inches wide, and can fit people of pretty much any size. This works well when paired with the substantial wheelbase of 34 inches, making for a solid and comfortable ride. It comes with a sturdy, dependable 7 layers of hard rock maple construction, including epoxy glue.
The curved freeride deck is highly flexible, and the camber deck and concave shape enhance its nimbleness and stress absorbent implementation. The distinctive visuals of this board really stand out.
By way of the 78A polyurethane wheels on this longboard, the 70 by 51-millimeter size has great smoothness. Additionally, the wheels have superior ABEC 9 bearings, which are among the nicest one can buy.
For longboard riders, trucks are one of the highlights of a longboard. Volador's reverse kingpin trucks are made of an aluminum design with a height of 7 inches. The design has an adjustable 45-to-50-degree range. With excellent agility, these longboard trucks enable easy turns and fluid riding in hillier or curvier routes.
Overall, this is one of the top-rated freeride longboard decks in terms of function, but the packaging can use some improvement. I had to spend a lot of time removing the plastic wrap from the truck.
Pros
7-ply maple drop deck is 42 inches long and 9 inches wide
Substantial 34-inch wheelbase and epoxy glue
Can support users up to 250 pounds
Distinctive design; camber and concave deck
78A & 70 by 51-millimeter wheel shape is accompanied by ABEC 9 bearings
Aluminum reverse kingpin trucks are adjustable
Cons
The wrapping causes inconvenience
This downhill board is a fantastic way to start a freeriding journey with the best freeride longboards. I've already given my nephew this baby as a gift!
2. Junli 41" Freeride Cruiser Longboard
For the beginning longboarder, the Junli 41″ Longboard is a terrific and extremely pocket-friendly option. Learning techniques and grooving the board are made simple and entertaining by the drop through deck of this board.
This 8-ply hardwood drop deck can support a weight limit of up to 330 pounds. It is completed with a waterproof and slip-resistant grip, and a colorful pattern on the bottom. Stabilization and easy handling are provided by very responsive 7″ trucks with a high-density Polyurethane pad and 70 by 51-millimeter wheels.
This is an excellent slope and freestyle longboard, perfect for developing more stability while riding. As a feature, the longboard boasts extra-durable wheels and a shock-absorbing ring that works even when you're cruising.
It's a fast, easy-to-use longboard for people of all ages who want to master freeriding skills. Newcomers and veterans alike are infatuated with this longboard. It is priced affordably. When one looks at the list pricing of this board, it is difficult to believe that it is of this quality.
When I take a step back and look at this freeride deck as a whole, I only wish the bearings were of higher quality, but that is something I can upgrade on my own. Also, the flex may be too much for some. Overall, it is a great inexpensive board to just cruise with.
Pros
Terrific 41" drop deck from 8 stacks of hardwood
Colorful and affordable
Maximum weight limit of 330 pounds
Slip-resistant & waterproof grip, responsive trucks, and PU pad
Durable wheels and shock-absorbing ring
Easy to use for people of all ages
Cons
Bearings could use a better quality
Flexing may be greater than expected
For anybody who is just starting and want to learn techniques other than simple cruising, the Junli board is a nice platform to start on.
3. Playshion Drop Through Cruiser Longboard
Drop through freeride longboards are intended for street skating, sliding, and freestyle moves. The eight-ply hardwood maple construction is both robust and flexible. The drop through installation lowers the board's ground clearance to 4 inches, increasing stability.
This longboard has 7 inches of stable reverse kingpin trucks. The trucks and kingpin may also be adjusted according to one's preference. Stiffer trucks are better for being stable, and looser trucks thrive in the bends.
With this in mind, this longboard is good for those who are just starting out, adults, and youngsters who are nine and older. In addition, the downhill sliding longboard includes a 70 mm x 51 mm diameter wheel set with a hardness of 78A. The polyurethane soft wheels and ABEC 9-rated bearings add to the sturdiness.
It weighs only 7 pounds, making it quite simple to move about. Anyone who buys this will surely enjoy themselves. We have bought one for each of our grandchildren, significant others, and other relatives. They love freestyle riding on this longboard because of the quality of the product.
This board is able to support a maximum weight of 250 pounds. This longboard is already put together, so all you have to do is hop on and ride. On the downside, as you approach the weight limit, the board flexes more.
Pros
Great for beginners, kids, teenagers, and adults
8-ply maple deck with 4-inch ground clearance; suits different styles of skating
Relatively light at 7 pounds, making it easier to transport
Carries a maximum load of 250 pounds
Longboard is already assembled upon purchase
ABEC 9 bearings with 78A PU wheels, adjustable trucks and reverse kingpin
Cons
The closer you reach the weight limit, the more prominent flexing becomes
One of the greatest longboard cruisers that can be utilized for a range of riding techniques, such as turning, performing tricks, and free riding is the Playshion freeride longboard.
4. Magneto 38.5" Bamboo Carving Longboard
In this list of our top freeride boards, the Magneto is a great bamboo longboard that I've used over the last few months. In my opinion, the ideal longboard is constructed with high-quality materials like top-notch trucks and comfortable wheels with a little bit of softness. This item certainly fits this criterion.
At 38.5-inch by 9-inch, it is ideal for making curves when carving. Because it's composed of 3 layers of bamboo and 2 layers of fiberglass, it is especially flexible. Carving, performing stunts, and even downward riding are made easy with the Magneto longboard.
For me, what I like about the longboard is its aesthetic appeal. To give it a better look while cruising about town, the bamboo longboard has creative patterns and forms. It has a 50-degree kingpin angle, which is standard, and it makes for a quick turn and excellent control.
One of a longboard's most noticeable features is the trucks. These protect the board from coming into contact with the ground. The trucks in this model are seven inches in size and are constructed from heavyweight aluminum for exceptional carving and hard turns.
I wish the bearings had just a touch more lubricant so they would move better. I've replaced them with other bearings, and thus far, it's been a great ride.
Pros
The wheels are comfortable
5 by 9-inch deck made of a combination of bamboo and fiberglass
Creative bamboo construction will surely get attention
Reversed kingpin has a 50-degree angle for more control
Well-made trucks are helpful in carving and making hard turns
Cons
Bearings may lack lubrication for a smoother ride
With proper flexibility and stability, the Magneto longboard is perfect for a nice ride or doing some cool stunts. It's certainly a good longboard to freeride on.
5. Santa Cruz Lion God 40" Freeride Longboard
The Lion God Freeride longboard is one of the versions that the longboard brand Santa Cruz has in its collection. When I saw this longboard, the graphics on the surface were my first point of interest. Of equal significance is its functionality. Whether one's new to downhill longboarding or has been doing it for years, this is a fine freeride deck.
There is a bigger platform where users may stand when cruising, which will assist in changing positions while freeriding. It is all thanks to the 40-inch deck. Additionally, this product will last for many years due to its drop deck construction. The built-in dropped deck is made of top-quality materials that stand up to wear and tear.
The wheels on the longboard measure 75 millimeters in diameter, the typical measurement. The durometer, which is denoted by the letter "A," has a hardness level of 78. Whether I'm using it on smooth or rough surfaces, it is amazing. The hardness level is just ideal, allowing it to be used on a wide range of surfaces while allowing the user to be comfortable.
It also boasts well-made trucks, much like the wheels. And if I want, I may modify the board and have the truck adjusted to fit my preferences. The long-lasting consistency of this freeride longboard complete option is attributable to its deck length.
A few customers felt that the grip tape was inferior, claiming that traction could have been better. This can increase the likelihood of your feet slipping, which is especially problematic if you struggle with controlling your deck.
Pros
Durable 40-inch drop deck with attractive graphics
Large 75-millimeter wheels rated with 78A
Well-made trucks that can be adjusted
Great for beginning longboard free riders or experienced ones
Cons
Grip tape could have been better to protect feet from slipping
Regardless of a skater's experience level, the Santa Cruz Lion God longboard is a wonderful board to use.
6. Landyachtz Switchblade 40" Longboard
The Switchblade is one of the most prominent, well-liked downhill longboards, and it includes a drop-down deck and a fresh design from one of the most popular longboard brands, Landyachtz.
This longboard is made up of many slabs of Canadian wood sandwiched with a fiberglass construction. This composite design makes the board stiff to maintain more stability. It makes the riding experience very pleasing.
This freeride deck measures 10 inches wide, with a 31-inch wheelbase, which makes it the ideal size for free riders who like to cruise in and out of various slides with ease. With the drop through deck installation, the Switchblade is quite a stable platform and an absolute delight to ride.
Because the Switchblade has a low center of gravity, it feels wonderfully safe and comfortable to stand on. It is an alluring piece of vehicle and is a little different from the regular longboard.
The trucks and platform combine to give this vehicle an extremely secure build, especially at faster motions, while yet preserving more control. Canadian maple construction was used to make the deck, which leaves it hefty and rigid with little to no flex. That leads to a great ride with even smoother cruising speeds, which results in a feeling of confidence at maximum speed.
It is more costly than many of its competitors. Despite this, the actual value of the longboard makes it a good purchase. The board is dependable and durable, with a lot of good features. It's an excellent choice for traveling long distances or sprinting.
Pros
Made by a well-known brand
Deck is composed of multiple layers of hardwood with a fiberglass construction
Durable, perfect size for cruisers
It has a low center of gravity and a drop-through deck
Excellent pick for long distance runs and high speeds
Cons
Relatively more expensive than other products
The board is ready to ride with minimal freeride setup needed. The Switchblade is definitely a wonderful buy for freeriders, commuters, and downhillers alike.
7. Hawkeye 41" Freestyle Freeride Longboard
The Hawkeye's dimensions are 41 inches in deck length, and 9 inches wide. As a result, the longboard freeride shape is ideal for expert riders who like sliding and freeriding downhill. Its 70 by 52-millimeter wheels, which give more stability, ensure that skaters have a swift ride.
Aside from that, the strong hold it has on the surface will make users feel as if they cannot lose equilibrium. It is equipped with bushings that, when paired with anti-shock material, give the finest ride possible.
This board is extremely durable, since it can withstand a weight of up to 330 pounds. The result is that even the heaviest adults may make use of this device. Moreover, the durable aluminum alloy trucks are extremely stable and have the ability to make extremely smooth bends.
It has a waterproof grip that performs excellently against slick roads, ensuring our safety while riding. We can slide for long sessions without losing grip or balance. The maple wood used to construct the deck of this freeriding longboard makes it strong and durable.
Because of its high-quality finish and outstanding features, this longboard is one of the best freeride longboards for freeriding and sliding that one can get for a great value. However, you may want to give special attention to the stock bearings. If you have the opportunity to replace them with branded pieces, I definitely recommend you do so.
Pros
Hawkeye deck measures 41 by 9 inches with an ergonomic shape
Stable and fast wheels with smooth, durable aluminum alloy trucks
Bushings and anti-shock properties
Maximum capacity of 330 pounds
Waterproof grip applied to perform well against wet surfaces
Budget-friendly maple board
Cons
Stock bearings do not provide the best performance
It's an excellent longboard for sliding and carving to those who already know how to ride longboards, particularly those who are interested in something that offers fun and excitement.
8. Sector 9 Blue Wave Drop Through Longboard
The Blue Wave Lookout has a 42-inch drop through design with a 9.6″ width. Inherently, the drop through deck allows it to have the quality of enjoyment with the addition of excitement. The deck is laminated, made up of five plies of long-lasting bamboo. This longboard has an impressive blue wave graphic design on the deck that makes it suitable for all users.
Typically, a ten-inch truck will be a difficult find if you are using a longboard of any sort. This example is the exception, not the rule, since it features ten-inch Gullwing trucks. The trucks offer users total control and reactivity when riding the board.
The 78A wheels from the Lookout make for a fast freeride longboard. There's also the addition of good-quality ABEC 5 bearings, which enable high-speed movement at any time.
While cruising and executing flips, the deck's grip gives riders the reassurance that they won't lose their balance. Unlike many other boards, the front of the board has transparent grip tape. This tape is applied across the board from nose to tail, enabling the feet to be positioned correctly.
This may not be too much of a disadvantage, but this board may be too fast for first time longboard users. This is perfectly suited for those who have at least some experience freeriding with boards. However, this provides a great experience for those who are in need of speed.
Pros
Drop through design with 5-ply bamboo and a blue wave graphic
Massive trucks of ten inches providing outstanding control and reaction time
Speedy movement with the 78A set of wheels and ABEC 5 bearings
Transparent grip tape is applied throughout the surface
Cons
May be too fast for beginning longboard riders
The Sector 9 Lookout is incredibly quick, a lot of fun, and has an assortment of exciting features on it. It's great that the board gives a significant amount of safety while traveling at high speeds.
9. Apollo Premium Drop Through Longboard
As a renowned longboard-making company, Apollo has a solid, inexpensive lineup of the best freeride longboards to offer its customers. Without paying a large amount of money on high-end platforms, people can trust this brand for an excellent riding session.
The Apollo Premium board was created for increased speed riding. This board enables the users to move anywhere they wish at a great rate. The layer of Canadian maple construction is in addition to a bottom layer of bamboo. As a result, the board is robust and long-lasting.
Additionally, the deck has very sticky OS780 tape covering it. While cruising, it assists users in maintaining a steadier position. What's more, If I need to customize the board to suit my preference, I can use the T-tool that Apollo provides.
This board has adequate deck space, making it easy to place our feet. It can easily support a peak load of up to 220 pounds on the deck. 7″ aluminum trucks and HR78A wheels give this board a smooth, steady ride. The bearings are ABEC-9 rated, allowing for a long life. However, you may find the need to adjust them when using the board for the first time to optimize it.
Pros
Reasonably priced and from a reputable company
For high-speed rides
The deck is a combo of bamboo and maple and is spacious
OS780 tape for stable positioning and a T-tool for adjustment
Peak weight capacity of 220 pounds
HR78A wheels and aluminum trucks make the ride smooth
Cons
First-time use of bearings may need adjusting
This drop through longboard is a great choice for cruisers and freeriders, thanks to its higher-speed capabilities. It will allow the riders to move anywhere they wish at fast speeds.
10. Bocin 41" Freeride Drop Through Cruiser Longboard
For commutes, carving, and freerides, the Bocin Freeride Longboard is one of the finest options available. The longboard is made from durable 8-ply maple with anti-slip emery paper, resulting in a great degree of flexibility and comfort.
It has a drop through construction that enables it to be pushed easily and remains stable when going downhill. It is an excellent option for skating tricks, sliding, or going to full stop in harsh circumstances.
Our feet are safer while riding downhill because the durable emery sheet will provide grip, keeping us on the longboard.
This longboard is suitable for riders of various weights, since it accommodates a max weight of 400 lbs. Enjoying riding without feeling weary or stiff afterward is possible. After longboarding, one will have the energy to accomplish other things.
This item has aluminum alloy 7-inch trucks that can be set to a flat angle of 45-50 degrees. These are paired with protective Polyurethane pads, which will reduce the vibration from scuffs and knocks. Bocin also included ABEC-9 precise bearings, which are suitable for downhill, speed, and freestyle riding, with 70 by 51 millimeter 80A wheels.
The broad's turning margin allows for those of all ages and abilities to play. However, the only wrapping this item had was a piece of bubble wrap. The manufacturer should pack the longboard more carefully.
Pros
For commuting, carving, and more
Durable, 8 layers of maple with anti-slip paper
Easy to push, stop, and keep stable; for all ages and abilities
Accommodates a maximum load of 400 pounds
7" aluminum alloy trucks are adjustable between 45 and 50 degrees
80A rated wheels, ABEC 9 bearings, and PU pads
Cons
Covered with a piece of bubble wrap
The Bocin Freeride Longboard is such a steal for the value one can get. Its amazing parts and design make it a no-brainer as an excellent board.
11. JUCKER HAWAII Original Longboard
Featuring a drop through construction, the JUCKER HAWAII makes for a wonderful cruiser. This midsize longboard measures 39 inches by 8.75 inches and is perfect for freeriding.
The deck is constructed of high-quality composite materials, including layers of fiberglass, bamboo, and hardwood maple. This results in a board that is extremely robust, great at resisting impacts, and has excellent flex for carving.
The low-rise build contributes to the vehicle's stability and security when traveling at high speeds. The large double kicktails are well-suited for freeride stunts and confident sliding because of their shape.
This longboard is equipped with soft 78A wheels that allow for smooth glide even on bumpier routes. It also arrives ready to go, as there's no need to assemble the board.
Due to its one-of-a-kind design, this board will undoubtedly capture attention everywhere its rider goes! For anybody seeking the best longboard for carving, this longboard is a must-have because of all of its distinct characteristics.
People say, save the best for last. This is no doubt an incredible option for freeriders out there. If there is one disadvantage about this Jucker model, it is that it costs more than twice the inexpensive boards in this review. One would need to shell out a lot of money, but I think the price is worth it.
Pros
Versatile drop through design with kicktails
Fiberglass, bamboo, and hardwood maple are used in the 39-inch form
Lower center of gravity to secure a fast and stable adventure
78A wheels for smooth glides
No assembly needed
Unique design that will get people talking about the board
Cons
Relatively expensive compared to other options of freeride longboards
As a whole, the Jucker Hawaii is a fantastic all-around pick for riders of any skill level and stature who like cruising, commuting, carving, and freeriding.
12. Hyposomnia 41" Cruiser Freeride Longboard
The Hyposomnia longboard is equipped with sturdy 55mm x 70mm 80A Polyurethane wheels with ABEC-9 rated bearings, which are incredibly fast and have a great grip, as well as the ability to handle a great deal of weight and pressure.
This skating board is designed for riders of all skill levels. The longboard is constructed of 8 stacks of pressed Canadian maple with a maximum load weight of 330lbs and a skidproof brushed finish that provides exceptional performance.
Trucks made of highly responsive 7-inch aluminum alloy and a support pad made of ultra-high elastic PU provide excellent maneuverability and security. This option is suitable for children, teenagers, and beginners, who will appreciate its adaptability and pleasant ride. This free riding skateboard, which does not require any assembly, is an excellent present for non-technical riders.
I also recommend this item for risk-averse shoppers. If one's dissatisfied with the product, the manufacturer offers both a refund and replacement for a month after purchase.
I like how flexible the board is, but some customers thought it needed to be stiffer. Overall, the value for money is great, as is the quality. I even bought this option several times as gifts for my nephews.
Pros
Sturdy 80A wheels made of polyurethane
For all skill levels, children, and teenagers
Deck is made of 8-ply Canadian maple with skidproof brushed finish
Maximum weight load of 330 pounds
Highly responsive trucks, ABEC 9 bearings, and a PU pad
No assembly required; refund and replacement available
Cons
Too much flex for some users
Once again, there is no need to look any further when we are talking about getting the best value for money. The Hyposomnia longboard is a wonderfully inexpensive board to freeride with.
What to Look for When Buying Freeride Longboard
Despite the fact that any symmetrical decks may be configured for freeride applications, some are more suitable than others. For freeriding, a stiff board is preferable to a flexible one. The latter is not fit for going down steep terrain – what freeriding is all about.
Drop through mount and drop decks appear to be the most appropriate choice for anyone looking to enter into the freeride field. Drop through directional decks appear to be more common than drop decks, perhaps because they are less difficult to construct. The freeride decks mentioned are also known as drop platforms. The drop platform is much rarer in stores.
Most freeride boards come with a deck length ranging from 38 to 42 inches will be excellent for freeride enthusiasts. Shorter than that and they won't feel very sturdy; longer than that and they would feel too cumbersome to be pleasant.
The width of the deck is less significant because it is typically connected with the length of the deck. The 8.5-10.5-inch range should be the sweet spot. Make sure you choose a suitable one for a smooth ride.
The trucks are extremely essential since they are the portion of your board that truly makes it a longboard and not simply a nice-looking piece from a chopped tree. A common type preferred by most freeride boards manufacturers would be Paris trucks.
The majority of trucks are equipped with a bushing suspension and turning system, which is good for freeriding. You can also choose trucks that are equipped with springs and other features to improve turning capabilities.
In general, wheels with diameters ranging from 68 to 72 millimeters will be the most suitable for use as freeride wheels. Smaller wheels carry the danger of wearing down far too quickly. It is more likely that larger wheels will suffer from wheel bite.
Spending your valuable time picking bearings for your longboard will not provide you with a greater experience when compared to choosing decent freeride wheels made of high-quality urethane or symmetrical decks specifically for freeriding. Even if you want to spend over 80 bucks on some exquisite bearings, there is no requirement to do so.
What Does Freeride Mean in Longboarding
Freeriding involves maintaining a low to moderate speed while going down hills, with an emphasis on making stylish slides to manage your control. While downhill racing is primarily concerned with attaining top speeds, freeriding is concerned with doing slides and skilled maneuvers for the sake of aesthetics and for the purpose of controlling velocity.
Longboard freeriding is one of the great riding styles for beginner riders to learn how to ride quicker than they would on level terrain while still maintaining control over their deck's pace. The fundamentals of freeride longboarding, like balancing and steering, are already learned if you have been longboarding for transportation or cruising around for some time.
Power slides are a crucial part of freeriding's arsenal of tricks. Power sliding is moving your longboard laterally, pressing your whole weight onto one rail so the wheels lose grip, cease rolling, and begin drifting sideways in a regulated manner while riding downhill. Because of the resistance created by the drifting wheels, you drop velocity fast.
What are Freeriding Longboards Good for
A freeride board is one that is designed to be used for either cruise rides or carving. Depending on how you define the term "freeride," everything from downward slopes to dancing, and even freestyle tricks may all be considered disciplines of freeriding.
What a longboard's good for will be determined by elements such as drop through vs top mount deck, as well as whether or not risers are put above the trucks. The dimensions of the free ride longboard might also be a constraining concern when it comes to practicing some of the more specialized freeriding methods.
What is the Deck Size of a Freeriding Longboard
The deck for a freeride platform should be around 39 inches long and 9 inches broad to be effective. The deck should have a design with a lower center of gravity, which allows for simpler kicks and slides while keeping your ride solid and steady.
For newcomers, we encourage larger wheelbases ranging from 24 to 28 inches, but shorter wheelbases ranging from 16 to 23 inches may be just as entertaining once you've mastered the fundamentals.
Smaller boards are also incredibly enjoyable for freerides since they can fit into small areas and combine steep sliding with a street riding style, which makes for a really unique riding experience.
What's the Difference Between Freeride and Cruising Longboards
According to opinions on Reddit and professional definitions, a cruiser is a sort of freeride board; however, a freerider is not always a cruiser. Boards that are classified as cruisers, dancers, and commuters will all be quite similar in terms of design and performance.
Conclusion
You may now longboard freeride for the first time and discover a whole new aspect of your passion! Learning how to freeride is difficult, and freeriding without making the appropriate selections might ruin your experience completely.
I hope that you now have a better understanding of what to look for when purchasing the best freeride longboard. It's important to remember to experiment with different freeride setup and settings.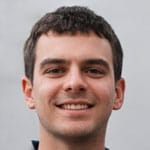 Hi, I am Charles Harris. I opened this site to write as much as I can about my biggest passion – skateboarding!
I started as a clumsy yet passionate rookie 10 years ago to now a still passionate yet much better skateboarder! But I have to tell you, the whole journey has always been fun and rewarding, indeed not without hardship.