In any sport, it's pretty typical for us to have idols. We look up to these people to draw inspiration from and improve. Skateboarding is one of these sports where skaters see Tony Hawk as a reputable man who, after winning titles, has supported selling skateboards under his branding.
Are Tony Hawk skateboards good? Notwithstanding popularity, these boards are good. But though pricey, these skateboards have something primarily for beginners and other skaters.
About Tony Hawk Skateboards
If you've been reading about Tony Hawk's history, you already know how great of a skateboarder he is and how he has achieved world records because of his immense skills and courage.
And just like him, Tony Hawk skateboards have won the hearts of many. These skateboards are remarked to last and be functional for long. Without Hawk's name on the board, at least anyone can still affirm these skateboards work well.
Notable Features of Tony Hawk Skateboards
As mentioned, Tony Hawk has set global records for doing tricks, stunts, and other skills. But here's how we can identify the skateboards with his traces.
1. Performance and Design
Here's our Tony Hawk skateboards review in performance.
Long-lasting
A snappy, responsive board is commendable. But while most skateboards can be such, not all can last long. The good news is Tony Hawk skateboards count on high-quality construction. This way, these boards can work consistently longer.
Versatile
Tony Hawk is a now-known exemplary skater. But like everyone else, he also started as a beginner.
Hence, his team has designed Tony Hawk skateboards to fit skaters of any age and skill class. Such a move ensures each rider experiences a professional-grade skateboard that matches his level.
Tony Hawk skateboards have become more famous because of their variety. Besides suiting any skater, this brand's products come in distinct shapes. They also exhibit unique construction ways and furnish more graphic options for added customizability.
2. Components and Specifications
Here's what makes a Tony Hawk skateboard. In this part, we all will deal with the brand's most popular boards, the Signature Series.
Deck
Tony Hawk uses maple on all their decks, whether it's the 180, 360, or 540 versions of this product line. However, these models' maple components don't have the same strength, durability, and performance.
The 180 variant is the least performing among the three Signature skateboards. Although these boards have maple decks, the wood used on this model is cheaper.
On the other hand, the 360 version is a better starter skateboard deck because of its improved maple deck quality. But for skaters with enough margin to get a 540 deck, such would be a better choice.
Trucks
Tony Hawk's truck quality follows the same hierarchy as the decks. These parts may come in metal bodies in the 180 version or aluminum in other Tony Hawk Signature Series skateboards.
But unlike the decks, 180 and 540 trucks may need a few tweaks. Such is because 180 trucks may not be as responsive as those at the higher end. Additionally, the 540's trucks could be slightly heavy for some skaters.
Wheels
Tony Hawk skateboards use Polyurethane wheels. But how well these rollers perform still depends on how they complement the skating style and setup.
Hence, checking these three Signature Series models, they have wheel differences. If 180 skateboard wheels have a hardness level of 95a, the 360 has a harder wheelset. Such a disparity allows the wheel to roll better and be more maneuverable.
Bearings
The skateboard's speed and precision rely on the bearings. And like all other parts, Tony Hawk skate bearings' vary on the skateboard model.
The 180 has slower bearings, while the 360 has them faster. Ultimately, 540 has the best wheel cores of the three, as these have spacers to eliminate crushing tendencies.
3. Price
Here's how much some of the best Tony Hawk skateboards cost.
Tony Hawk 31″ Signature Series Skateboard – $24.99
Tony Hawk Signature Series 2 Skateboard – $34.99
Tony Hawk Signature Series 3 Skateboard – $39.99
Tony Hawk Signature Series 4 Skateboard – $42.45
Tony Hawk 31″ Complete Cruiser Skateboard – $44.99
Tony Hawk 34″ Complete Cruiser Skateboard – $49.99
Birdhouse Complete Skateboard Tony Hawk Pterodactyl – $99.99
Birdhouse Skateboard Complete Tony Hawk Skull 2 – $99.99
4. Pros and Cons
While several skaters have set high expectations for this skateboard brand, it's reasonable that Tony Hawk still has areas for improvement. Here are the aspects you may and may not love about this skateboard brand.
Customizable skateboards
Broadly known branding
Generally last longer than other skateboard brands
Ideal for skaters of all ages and levels
Some skaters find these boards expensive
Not all Tony Hawk models have the same skateboard quality in parts
Are Tony Hawk Skateboards Worth It?
Tony Hawk skateboards are no hype. They are one of the few brands that can withstand wear and tear while suiting skaters of different levels.
Although a few skaters yield misconceptions about the skateboard's performance or parts, they might only need to recalibrate the setup to maximize. But if such doesn't work, an advanced skateboard could be necessary.
1. Comparison with other brands
The skateboarding community best classifies Tony Hawk skateboards for beginners. Here's how this brand differs from closely competing brands.
Tony Hawk VS CCS
CCS and Tony Hawk skateboards are decent beginner skateboards with about close prices, though they have downsides in performance.
Tony Hawk skateboards, as other skaters say, can be slow. Meanwhile, CCS isn't as versatile as Tony Hawk, as these boards don't work well for cruising.
Tony Hawk VS Santa Cruz
The first distinction between Santa Cruz and Tony Hawk skateboards is their deck construction. Santa Cruz, surprisingly, utilizes birch wood, while Tony Hawk uses maple like other top brands.
But versatility-wise, Santa Cruz has the edge over Tony Hawk.
Other brands you can read the reviews:
2. Top Tony Hawk skateboards in the market

Tony Hawk Signature Series 2 Skateboard
Tony Hawk Signature Series 3 Skateboard
Tony Hawk 34″ Complete Cruiser Skateboard
Tony Hawk 31″ Complete Cruiser Skateboard
Tony Hawk 31″ Signature Series Skateboard
Conclusion
Not all professional skateboarders rest their boards after their prime. Some pursue other passions that don't require too much physical work. While other skaters ally with other platforms to launch their products, like Tony Hawk.
Are Tony Hawk skateboards good? Overall, these skateboards are good, not only for beginners but also for other skaters looking to improve. Besides that, these boards are customizable as well.
Despite the few downsides to this brand because of its components or how it performs, Tony Hawk remains a formidable trademark in the skateboarding market.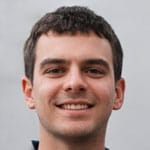 Hi, I am Charles Harris. I opened this site to write as much as I can about my biggest passion – skateboarding!
I started as a clumsy yet passionate rookie 10 years ago to now a still passionate yet much better skateboarder! But I have to tell you, the whole journey has always been fun and rewarding, indeed not without hardship.